Luxury quartz resurfacing brand Silestone by Cosentino has named model and lifestyle icon Cindy Crawford as the face of its brand, for a campaign running 2017 to 2018.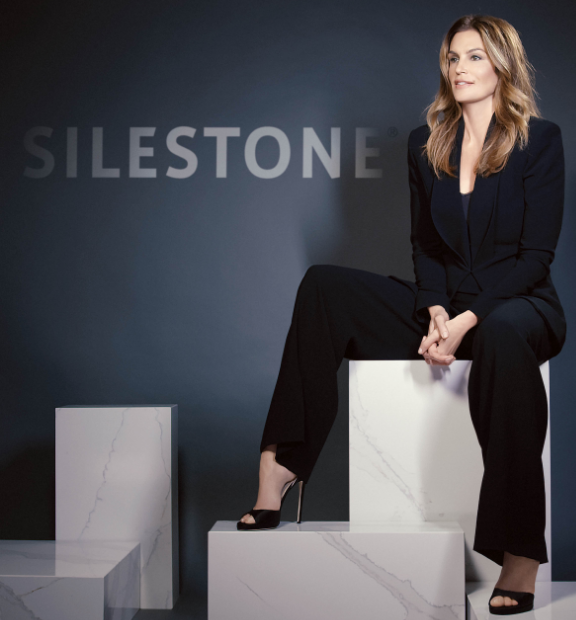 "I have a tremendous passion for design, and I'm thrilled to partner with Silestone, whose surfacing materials bring a distinctive element to the fashion ensembles we create for our homes," says Crawford.   
The campaign will first appear in the March 2017 issues of design and luxury lifestyle publications, featuring Crawford and the newly launching Silestone Eternal Collection. The new line is inspired by natural stone and marble.
"The worlds of fashion and design are so closely intertwined, and we're honored to partner with one of the world's most celebrated supermodels for our 2017 advertising campaign," says Eduardo Martínez-Cosentino, CEO of Cosentino North America. "Ms. Crawford represents the aesthetic Silestone inspires homeowners to create in their own spaces: fashion forward and elegant, with timeless appeal."