New York-based Drew McGukin and other designers have teamed up with Kohler, Silestone and Benjamin Moore as part of a unique partnership:
Cosentino's Silestone Trendspotter Program, which handpicks interior designers from throughout North America to identify regional trends within their hometown markets as well as the design world at large. Denise McGaha of Dallas, Steffany Hollingsworth of Santa Fe, Cheryl Kees Clendenon of Pensacola, Florida, and Theresa Casey of Toronto, Canada join McGukin as members of the current group.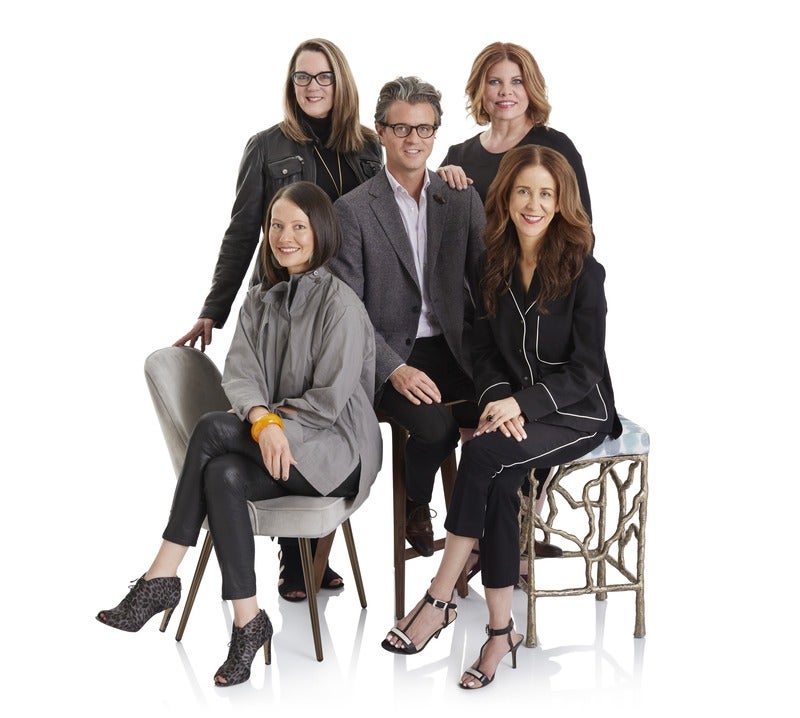 "Our latest class of Trendspotters was selected at the start of 2015. They've collaborated with Silestone on new product development, shared their insights on design trend panels, and most recently, created kitchens that embody the very best of design with best-in-class products from Silestone, Benjamin Moore and Kohler," says Patty Dominguez, VP of Architecture and Design Sales for Cosentino North America.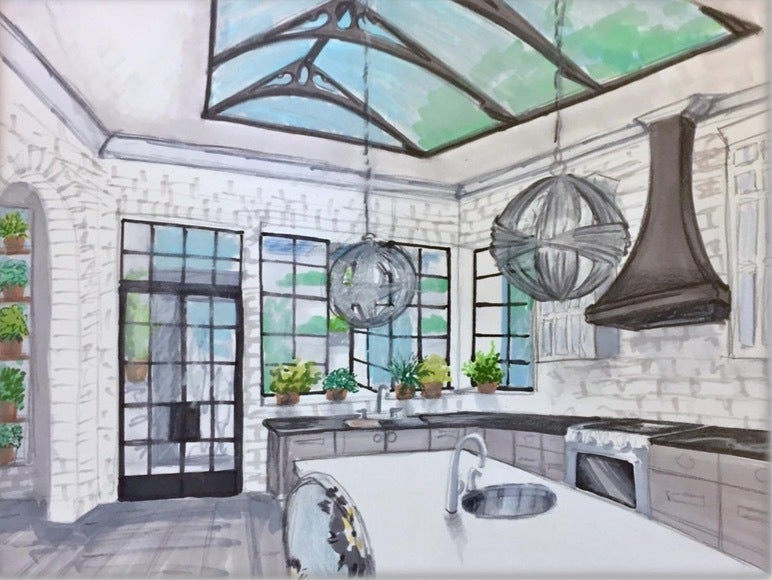 For the kitchen designs, the group of designers were asked to integrate the 2017 Color Trends Palette from Benjamin Moore, the Silestone Eternal Collection, and products from Kohler.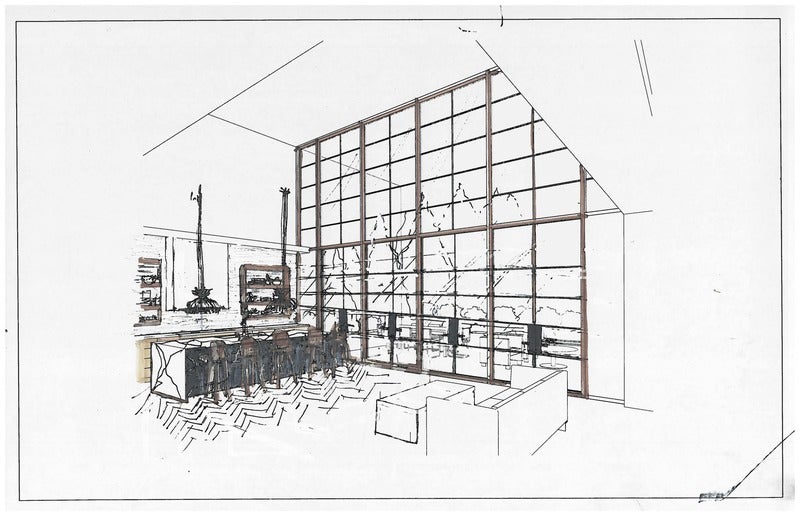 Sketch by Theresa Casey
Inspiration hailed from the three partner companies' collections: McGukin created an entertaining-centric, contemporary studio kitchen using Pearl Jasmine from the Silestone Eternal Collection, from the countertop to the wall. McGaha used Shadow, Benjamin Moore's 2017 Color of the Year, as her focus, while Kees Clenedon designed her kitchen around two sinks (a main sink and a bar sink), including the Kohler Harborview Sink.
Hollingsworth's kitchen will be installed at the Kohler Design Center in Kohler, Wisconsin, joining other model kitchens designed by the likes of Jonathan Adler, Mick De Guilio, and fellow Trendspotter alum Kim Lewis. The installation is set for this fall.