Celebrity real estate is typically sprawling and lavish—meanwhile, Kanye West has holed up in a sparse room in Atlanta's Mercedes-Benz Stadium with the goal of finishing his forthcoming album. Wherever you find yourself this week, stay in the know with our weekly roundup of headlines, launches and events, recommended reading, and more.
Business News
In Australia's biggest acquisition ever, Square announced a plan to purchase the "buy now, pay later" company Afterpay for $29 billion in stock. The deal will allow Afterpay to expand into the United States and Square to enter Australia. The takeover speaks to the importance of the installment-payments industry, which challenges traditional banking and credit cards and purports to be more responsible. "Square and Afterpay have a shared purpose," said Square chief executive Jack Dorsey in a release. "We built our business to make the financial system more fair, accessible and inclusive, and Afterpay has built a trusted brand aligned with those principles."
Plant Prefab has completed a $30 million Series B funding round led by Asahi Kasei Corporation, Paris Ventures and the Amazon Alexa Fund. Founded in 2016, the company produces custom prefabricated home designs that aim to expedite the process of building single-family and multifamily homes, as well as cut down on waste and costs. With the new injection of capital, Plant Prefab plans to open a second factory in Southern California and begin construction on a third, slated to open in 2022.
Realm has secured a $12 million Series A funding round led by GGV Capital, TechCrunch reports. The New York–based startup aims to use its data platform to help homeowners maximize their property value, with the goal of providing a "one-stop shop for accessible, actionable home advice." In particular, the company provides users with estimates of what their homes could be worth after renovations, suggesting projects that could add value. With the new funds, Realm plans to improve its platform's data insights and boost hiring across the board.
The two-week lockdown of southern Vietnam, where the majority of the country's furniture production occurs, has been extended to at least August 15 by the government due to the rapid spread of the delta variant of COVID-19. The wait could hold up deliveries through the rest of the year. Michael Amini, the CEO of AICO, told Home News Now: "I think the furniture industry should brace for a great impact coming within the next couple of months, when we all run out of inventory on certain items."
After a four-year tenure, the president and chief operating officer of Hickory Chair, Kevin Bowman, announced his resignation from the brand on July 30, effective immediately. Bowman said in a statement that he's leaving the company in order to pursue other opportunities within the luxury consumer space. Alex Shuford III, the chief executive officer of Hickory Chair parent company Rock House Farm, will step into the role on an interim basis and will be consolidating the roles of president and sales manager. In a statement announcing the news, Shuford, whose family owns RHF, expressed gratitude to Bowman for leading the brand through what he called some of the industry's most turbulent years. "The company has a powerful legacy, and I am humbled to be able to take a more active role as we continue to build upon it," he said.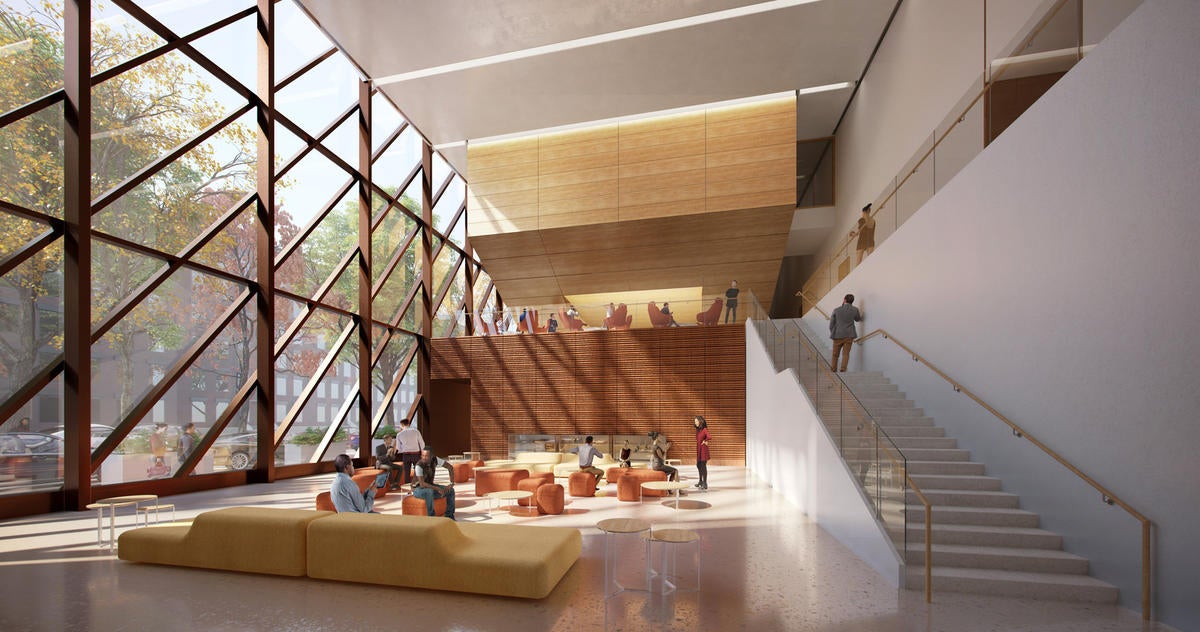 Mega-architecture firm Skidmore, Owings & Merrill unveiled plans this week for the $400 million New York City Public Health Laboratory in Harlem. The new lab will replace an existing facility in Kips Bay owned by the city's Department of Health and Mental Hygiene. Last month, the Public Design Commission honored the project with an Excellence in Design award. When completed, the 230,000-square-foot building will utilize passive solar shading and boast community-facing features aimed at engaging the neighborhood.
Former Marlborough Gallery president Max Levai has opened an unusual exhibition space in Montauk, New York. Dubbed This Is the Ranch, Levai's new venue sits on a working horse farm, meaning maybe you'll catch a glimpse of the ponies when you're checking out the paintings. According to The New York Times, it's just one of the latest in a wave of "pandemic-triggered migrations" by gallerists from the city to the East End of Long Island.
Launches and Collaborations
New direct-to-consumer dinnerware brand Leeway Home has launched online. After relocating to upstate New York during the pandemic, founding couple Sam Dumas and Lyle Maltz took inspiration from their move to debut the collection of stoneware dishes, glasses and utensils.
Showroom Representation
Wells Textiles has announced that Primavera Interior Furnishings will now represent Rose Cumming and Classic Cloth in Canada. The Rose Cumming line is best known for its whimsical chintzes, while Classic Cloth offers a range of basic and embroidered designs.
Recommended Reading
A new piece from Architectural Digest explores the influence of Black architects in antebellum New Orleans. Before the Civil War, the city had the largest, wealthiest population of free people of color in America, largely due to its French and Spanish heritage. Architects like Jean-Louis Dolliole and Norbert Soulié helped develop the city's distinctive architecture and, while their names have been omitted from history books, their influence can still be seen throughout neighborhoods like the French Quarter, Tremé and Marigny.
In an essay for House Beautiful, designer Kelly Finley shared the hurdles she faced as a Black homeowner trying to sell her house. Finley writes that she was asked to take down artwork featuring a Black woman and remove tribal-influenced fabrics before the property was listed, an example of the discrimination that people of color face in home appraisals. "With just a pen and an opinion, wealth can be taken away from Black Americans effortlessly," she writes.
Increased flash flooding due to climate change threatens to destroy the foundations and ground floors of historic homes in Southern cities like Charleston, South Carolina, forcing them to hoist the structures now in anticipation of the waters to come, according to an examination in NYT. The story followed one couple who spent more than $500,000 to lift their house 6 feet into the air, a complicated process that requires special design guidelines outlined by preservationists.
Homepage image: The design for the New York City Public Health Laboratory, a 10-story building with a training lab and an auditorium available to the Harlem community | © SOM | ATCHAIN