Pop quiz: How do you triple your national showroom presence in a year, without paying a dollar more in rent? For the answer, look to Hickory Chair. In late 2019, the North Carolina furniture brand unveiled a new showroom licensing program, allowing entrepreneurs to open up their own Hickory Chair location. Fifteen months later, there are 10 franchises spread out across the country, from San Francisco to Naples, Florida. The secret to the initiative's early success? Backing up the new locations with a digital marketing push.
"We knew we had a great customer base that would be interested in carrying this moniker and trading under the brand name," Hickory Chair president Kevin Bowman tells Business of Home. "[We knew] we needed to really support our customers and do the one thing that manufacturers really haven't done, which is to drive customers, designers, into these showrooms."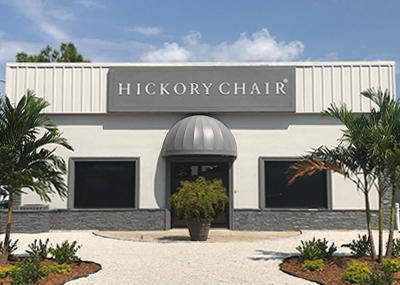 Courtesy of Hickory Chair
The concept grew out of some reorganization in the wake of Hickory Chair's acquisition by Rock House Farm, which bought the brand in the bankruptcy breakup of its former parent, Heritage Home Group. As part of the move, Hickory Chair was split from former sibling brands like Henredon, which necessitated a reshuffling of their shared showrooms. After the dust had settled, Hickory Chair had three corporate showrooms left (New York, Chicago and Detroit), and a bigger footprint was needed.
Rather than signing a slew of new leases, Bowman opted for a franchise model. But instead of a typical deal in which franchisees pay a fee to represent the brand, Hickory Chair came up with a uniquely structured arrangement. Franchisees can have the brand for free, provided they satisfy certain signage requirements and guarantee that Hickory Chair is the only furniture maker in the showroom.
In seeking to cater to showroom operators who have the square footage but not the separation of space, Hickory Chair allows some franchisees to create a distinct area within their existing showroom that's dedicated to the brand.
It's an arrangement that feels tailored to the idiosyncrasies of the design trade—where rent in various markets can range wildly, and potential operators will likely have to sell products in other categories to make a profit. "[I tell licensees]: 'I don't want a single square foot more than can be profitable for you,'" says Bowman. "I think that's really important. If you go back and look at these gallery programs that so many have done at retail, there's always this hard line: You've got to have 5,000 feet, got to have 3,000 feet, whatever it is. And that's not really right. It varies by market."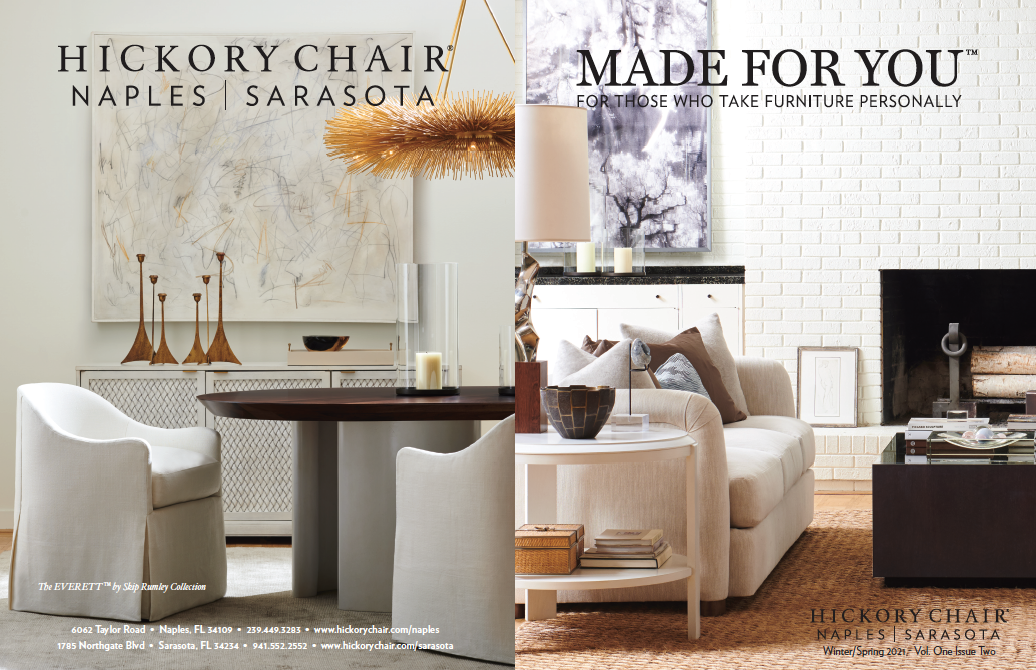 Courtesy of Hickory Chair
In order to further sweeten the deal for showroom operators, Hickory Chair has opted to accompany the launch of every new location with a digital marketing campaign, which includes a regional microsite for each franchise, as well as online ad buys and email marketing. Hickory Chair has also launched a branded magazine, Made for You, which can be customized by location to highlight the work of local designers. "We heard from designers [during COVID] that they were really getting tired of reps calling them all the time," says Laura Holland, vice president of marketing. "So we're taking a softer approach. … This is content our audience really wants to see."
Bowman says the franchise program is already a hit, and the company will seek to deploy it in markets where the customer base justifies a stand-alone location. Of course, it's a relatively new initiative, and he acknowledges that there is an inherent risk in putting the brand in the hands of others.
"From a risk standpoint, you are allowing your name to be traded under by a third party, and you hope they're always doing the right thing. But things happen in business—there could be liability risk that exists there," says Bowman. "Imagine if an operator wasn't financially sound, wasn't running their business well, and had to go out of business. That's a risk, to have your brand name potentially damaged in a marketplace. … That's why we, thus far, have partnered with people we have a professional and personal history with and we feel very confident about their financial status."
That being said, the plan is to grow the initiative. "If there's a market that can support it, we're willing to try this model," says Bowman.
Homepage photo: Ray Booth's collection for Hickory Chair | Courtesy of Hickory Chair