When Chad Stark joined the family business eight years ago as the carpet and rug brand's director of web development, he set into motion a plan to bring the 82-year-old company his grandparents founded into the digital age.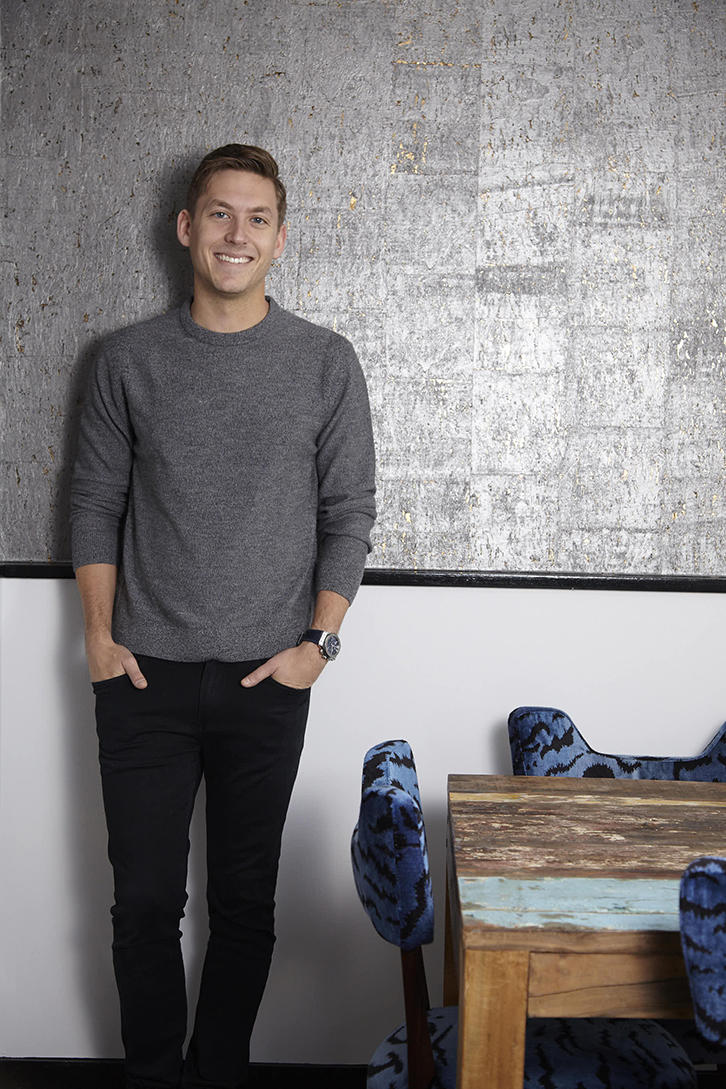 It's fitting then, with a forthcoming new Stark website on the horizon, that the company announced Thursday that Chad Stark, who had since risen to senior vice president, would assume the role of CEO, effective immediately.
In some ways, not much will change: Stark will continue to manage the day-to-day operations at the company, and he still reports to Steven and John Stark, who remain the company's president and chairman, respectively. He will also continue to serve as the president of heritage fabric and wallcoverings house Scalamandré, which the company acquired in 2017.
Instead, the move acknowledges Stark's role in steering the company—including during the turmoil and uncertainty of this year. "Chad's business acumen, combined with his deep understanding of our brand, which truly is in his DNA, have had a tremendous impact on the success of our company," said Steven and John Stark in a statement. "His exceptional leadership has helped propel us forward, while continuing to push us to improve, especially during these past few months. Chad has earned our trust and respect over the last eight years, proven his capabilities and commitment to Stark and is deserving of the CEO position."
We caught up with Stark to find out how he helped the family brand weather the rocky climate brought about by the pandemic, how he's reshaping the company's digital footprint, and what he's looking forward to in the year to come.
Your journey at the company has really been about bringing an old-fashioned business model into the digital age, hasn't it?
It has. When I first started, I was working on the company's ongoing data strategy and customer information maintenance. I'm excited to have this new title at this time because, now more than ever, the things that I've been working on for the last eight years with a new computer system are all coming together.
Is it all coming together the way you expected?
It's taken a lot longer than I expected, but it just shows that when half of your business is custom and another 25 percent is taking inventory and customizing it to finish, it's not so simple—and it's not something that [can be completely digital]. There will always be a physical aspect to it.
That physical aspect—how are you thinking about showrooms these days?
We want to continue to prioritize the showroom experience, but we know it needs to be different than it was in the past. The new website [launching in November] is a little bit of a window into what the future of the customer experience will be like as it relates to ease and accessibility and convenience.
What have you been doing behind the scenes there?
When the world shut down [due to COVID-19], it helped reveal some of our blind spots. One was with our systems—we want to make sure that we can service all of our client requests from a systems standpoint, and obviously one part of the solution to that is empowering our customers to do things themselves. The second was around the ability to do custom, because unlike fabric rolls or with carpet where our samples are centralized in our warehouse, most of our custom samples were in our showrooms. So with closed showrooms, we couldn't service customer requests and send samples.
How do you fix that?
We were planning on upgrading the website [already], but now we've said, "Whatever we were going to do, we need to take it 10 steps further." And so now we've really focused on how we extend the services of our showroom, and allow designers to choose the best way to work with us—whether that is a physical-only experience, a digital-only experience, or something in the middle.
What else did that approach require you to change?
We know that designers can't work off of just one image, so we need to have five images. We went through our entire stock and inventory for rugs and carpet and captured thousands of new images—it's been a massive project. And it's exciting to see that this is the first thing that will come out when I have this title, because it's the culmination of what I've wanted to do since I started.
Each piece contributed to the next step.
It takes a while to turn a ship, but the ship is turning now.
You've been helping guide Stark through an unprecedented time this year. Internally, what has that been like?
We talk about this thing called the Stockdale Paradox—it's confronting brutal facts of reality, but never losing faith that you will make it through. You can't sugarcoat things, because people need to trust that you're a source of truth. The only way they'll do that is confront the brutal facts, but continue to keep everyone faithful that we will survive. And so we did everything in the first couple of weeks, to say: If, basically, the world ends, what do we need to do to make sure we can survive? We took a very aggressive approach. I remember when you and I spoke when this first started and I was like, "Listen, whoever's not taking this seriously is an idiot."
And then the world ended.
And then the world ended. So fortunately, my father and uncle were pushing that agenda, but the ideal is to create a doomsday scenario, ensure that no matter what, we can survive, and then communicate regularly, frequently and transparently with everyone so they understand you're on top of it. They understand you're not taking it lightly.
This new position also empowers me to really prioritize making Stark the best place to work. It's something that we strive for, and we know that we're not there yet. But especially now with how the organization has come together through this pandemic—we have an internal culture score, and it has gone up 18 percent since this all started. That's a testament to the leadership team and how well that they've been able to communicate. Because we've done things that have hurt people's livelihoods, right? Whether it was pink slips or furloughs—which, now we're restaffing because business has bounced back in a major way—it's not like everything was peaches and rainbows at Stark. But the way that we communicated is remembered more than what we actually did. Culture and our employee happiness and retention has [always] been a focus, but never more so than now.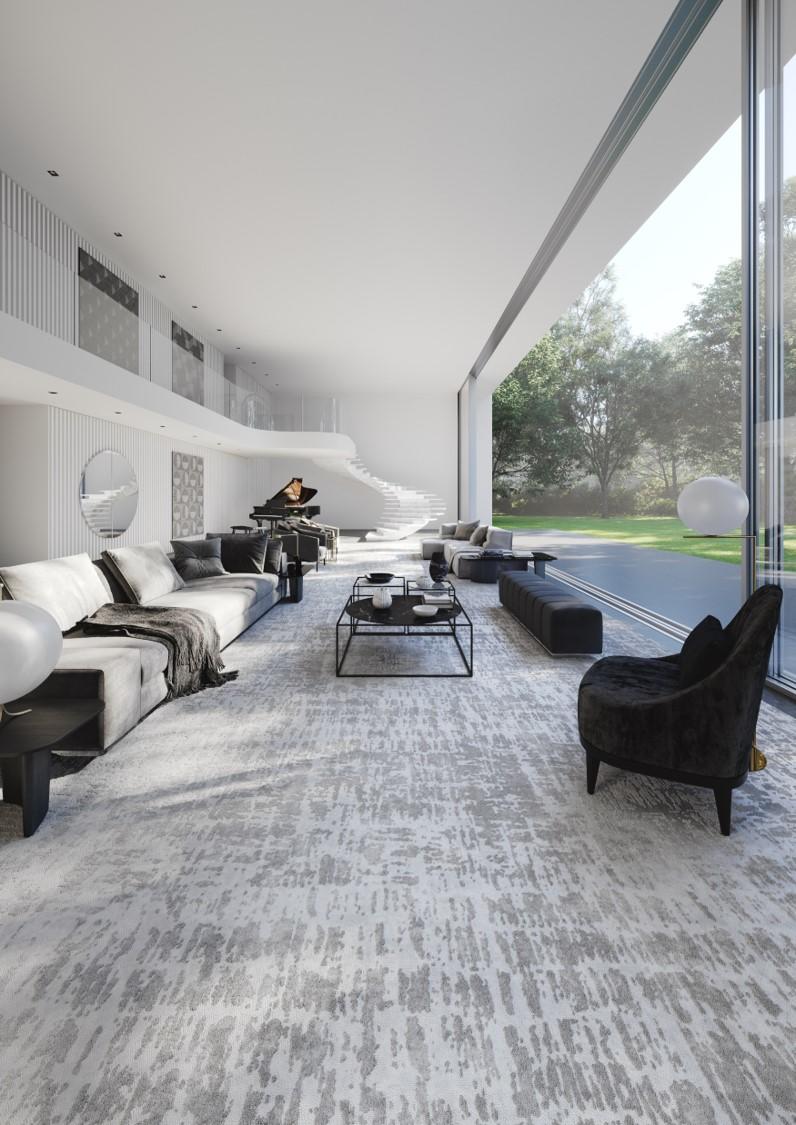 Are there lessons from this crisis moment that you'll bring with you moving forward?
The biggest benefit that we got out of his whole experience was: I have never seen so much organizational focus at our company with so many different teams and so many different people working on such large projects all related to something simple, which was a digital experience for our customers.
Going forward, we need to have a narrow focus, and that's been the hardest thing for us to achieve, because there are so many opportunities. This has showed us how quickly we can make progress when the focus is narrow. And that's what I'm really looking to put into next year.
What is the future for you? What are you excited about that comes next?
We've always talked about being customer-centric and employee-centric, but what does that mean? One of the things that we've always done is [gather] anecdotal feedback. Next year, we're going to be implementing a more systematic way of organizing and operationalizing customer feedback. That could be about everything from our product direction to our service offering to any experience—any feedback that they have, we'll have a way to capture that more consistently. Between all of the investments we've made in digital—on the website and on our internal systems—the way that we capture data and organize it is allowing us to ask for feedback in a much more organized, consistent way, which is going to allow me to wake up every day and have the voice of the customer in my head.
Are there any early takeaways from that feedback so far?
One is performance and durability. Designers tell us, "My clients say they want carpet that my dog can pee on." It's a pretty limited assortment right now, but we're all over that category in a very major way [next year]. But then the second thing they say is, "My clients want something they can customize quickly." We've done a lot around quick-ship custom already, but we'll be doubling down on the success we've seen there. And then third, which is kind of related, is figuring out how we continue to elevate what's available in terms of custom and stock. One thing we've done that's been really successful is hand-knotted silk broadloom, which is basically a hand-knotted rug out of silk that's 18 feet wide by 100 feet long. If the designer wants a 16-by-22-foot piece in a full whole sheet, they can get it delivered very quickly, because we're stocking it overseas at the mill. Because of our distribution, we're able to take risks like that, which is not something the other companies can do.
So while we're continuing to try to innovate on a high-end custom side, which is also a focus for next year, we have also trained ourselves to say: How do we create a more diverse assortment with things that are unique, that can only be done by us? Hand-knotted silk broadloom was an example of that.
When you first started at Stark, some of the team was very wary of the kinds of digitization you were eager to bring to the company. How has that changed?
The goal has never changed, but what's changed is that people now trust that I have their back and whatever we do, their perspective will always be considered. And even when those decisions need to be made, that they're made with empathy. And that trust that's been earned over the last eight years, I think has played the biggest difference and the thing that has allowed me to get into the position I'm in now.
Do you see people also just less scared of digitization in general?
I would say they weren't until now with COVID. For example, I was ready for the conversation with all of our sales managers and designers about [implementing] real-time quotes—I was ready for a lot of resistance. But during this experience, they were all like, "Well, that makes sense." I was like, "Really? I was ready for an hourlong conversation defending the decision." And everyone was like, "Let's just make it happen. We can make our customers' lives easier." Everyone gets that, and if we don't disrupt ourselves, someone else will disrupt us. And they're more open to that self-disruption, I think, than ever before.
Generating these quotes and placing orders online—how do things like that change what happens in the showroom for the sales staff?
I don't really think it changes much other than now they can have more intelligent conversations with our clients because they will be able to understand what type of pre-work their clients have done before coming into the showroom. The more educated the salesperson is [about the client's needs] before the client comes in, the more efficient they can be with the time. The more they can pull special samples and products based specifically on the request. And it just saves time.
What was behind that early resistance, then?
The way that we price is relatively complex behind the scenes. And how do we make the complex simple for our clients? I don't think people believed that we would be able to do it, because they have done it [the old way] for a long time. But by interviewing designers throughout this process and by working with a really top-notch user experience agency, we were able to simplify the process.
You're also the president of Scalamandré. How does your new role at Stark change what's happening there?
I will continue to be involved in Scalamandré—but going back to the positives, the Scalamandré leadership team has really come together as well. It's like both organizations are just firing on all cylinders right now. It's exciting, because it's been one of the most difficult and stressful times in everyone's life, mine included, [and] I'm just more confident than ever that we did not let this crisis go to waste.
Homepage photo: Chad Stark | Courtesy of Stark