The shopping habits of millennials come under a lot of scrutiny. As endless think pieces will tell you, apparently they aren't buying houses or diamonds or eating at chain restaurants. Another thing they're reportedly not keen on? Shopping at traditional retailers. "Consumers these days care more about what they buy and where it's from," says Rachely Esman, the founder of Wescover, a digital platform with the mission to "make the world a showroom," by providing a database of products that are mapped to real-world locations, like the wall sconces used at the Ace Hotel, for example.
In Esman's estimation, now more than ever, people are finding inspiration for their homes in places like restaurants and hotels, which are, thanks to the increasing need for commercial spaces to be Instagrammable, ever more thoughtfully designed. Esman is a case in point. When she moved from her native Israel to San Francisco a few years ago, she asked people for recommendations on furnishing her new home and was repeatedly directed to major retailers like RH and West Elm, when what she was really looking for was something unique.
The process sparked the idea for Wescover, which allows trendy hotels and artisans alike to upload items—whether a bespoke wall hanging or custom settee—and connect with consumers. Much of the site's traffic so far comes from people searching for a product and a location, such as, "chairs at The Grove restaurant in Houston." The site began by working directly with hospitality brands like Ace and 11 Howard to list their sources, but quickly opened up to smaller artisans.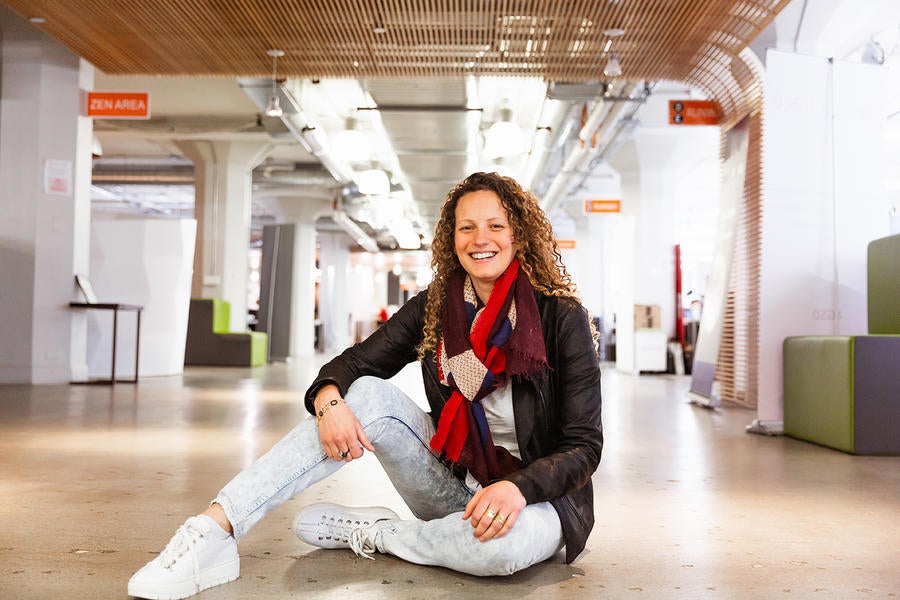 "I think of Airbnb as a comparison," says Esman. "Every space can be a hotel now, and we're trying to make every space a showroom for the items they've chosen."
Wescover differs from similar concepts, like the "search by photo" function on Pinterest, by working with brands directly to source specific products. "If I'm searching from a photo of a light fixture at the Ace Hotel, all Pinterest is going to do is show me similar results," says Esman. "It's not actually helping me find it."
It's an idea that's clearly resonating in Silicon Valley—Wescover has received $3 million in seed funding from four major investors: Draper Associates, Floodgate, Tank Hill Ventures and Maveron.
"We loved Rachely and Wescover's vision of turning the world into a showroom," says Tim Draper, a partner at Draper Associates, which also invested in Twitter, Skype and Tesla (in addition to some more infamous ventures, Theranos and Laurel & Wolf). "We strongly believe that the world is gearing up for discovery and search in the physical world, and we are impressed by Wescover's technology and rapid spread. This is the future of discovery."
The long-term goals of the site, besides monetizing at some point, include building a database of items large enough to implement an augmented reality function. "Right now, the tech that exists allows you to use your camera lens and then it can say, 'You're looking at a black chair; here are some other black chairs,' but it can't tell you exactly where that chair is from. It's almost an impossible ask. The data doesn't exist. So, that's what we're doing. We're building the type of database where you'd be able to know that there are five types of light fixtures in the Dream Hotel and exactly where those are from. We're making the AR possible by building this catalog of items. The tech is there—we just have to build the data."