More than a hundred years ago, a Sardinian-born Italian army veteran named Renzo Frau took a liking to some furniture he had seen in England, and he had an idea: Why not remake it for the Italian market? Under Frau's guidance, the chesterfield sofa's brass studs, typical of British construction at the time, were replaced by gentle leather folds. Everything got rounder and softer. It was the stately formality of English silhouettes, given a sensuous twist. Poltrona Frau was born.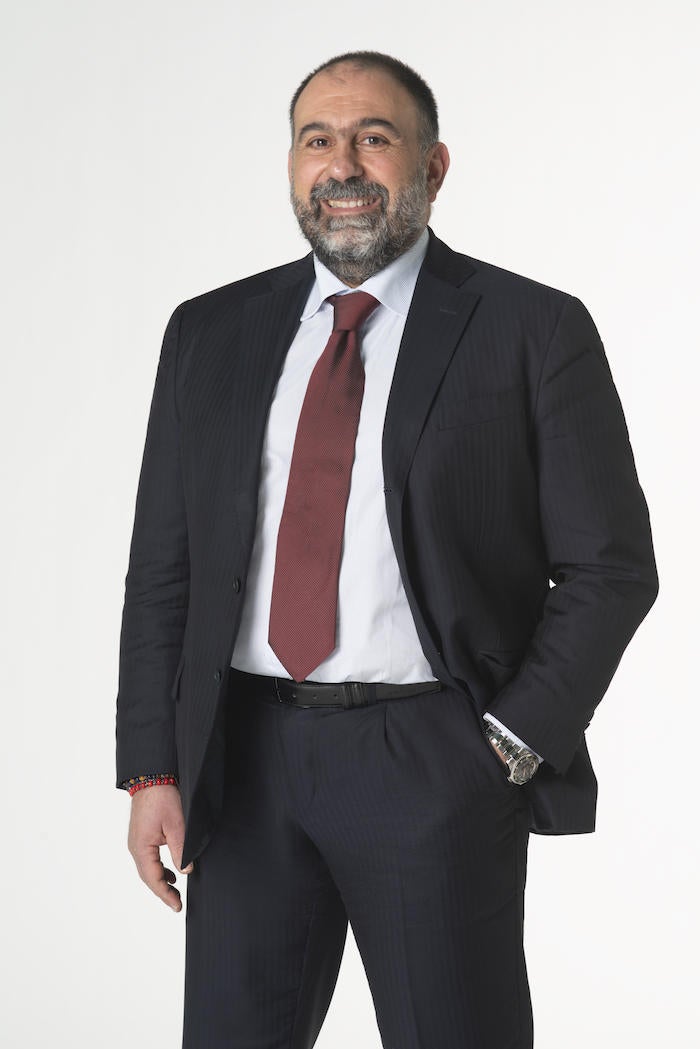 Courtesy of Poltrona Frau
A century later, the company is an Italian institution, employing hundreds in its Tolentino factory, operating dozens of showrooms around the world and supplying the leather interiors for iconic Italian automotive brands like Ferrari and Maserati. However, as CEO Nicola Coropulis tells host Dennis Scully on the latest episode of The Business of Home Podcast, there's plenty of room to grow, especially in America.
"I would like [Americans] to think of Poltrona Frau more than they do today," he says. "We've had a circle of clients and connoisseurs, but we never got extensively known, because our investment in awareness was limited. We were under the conviction that the quality of our product was enough. Unfortunately, it's not exactly like that. You need to not only have the best product in terms of quality and manufacturing, but you have to appeal to your customers."
Fortunately for Coropulis, the company has a connection in the States: It's owned by contract giant Haworth, which bought Poltrona Frau in 2014 as part of a luxury residential portfolio that now includes Cassina, Cappellini and Janus et Cie. "Being part of an American group gives us the possibility of looking at the American market with American glasses, not only with Italian glasses like our competitors," he says.
"Italian glasses," says Coropulis, implies a vantage point on the American market that can limit growth. "[It means] doing the same thing in the same way, looking at the same clients, same distribution, same advertising in the same magazines—looking at each other as if we are the major competitors," he says. "I think that American consumers know generally little about Italian companies. We have to look at those companies that are important for American consumers, for American clients when it comes to buying furniture for their homes. I believe that we should not consider our Italian peers as the competition, but Restoration Hardware."
Whatever glasses the company ends up wearing to tackle the American market, it's sure to see designers as a core audience. That's a lesson Coropulis says Poltrona Frau has learned in China (now its biggest market, with Italy as a close second). "The intermediation of the interior designer was a peculiar feature of the American market only 10 or 15 years ago—today it has become a very common element to various geographies. Today, interior designers play a fundamental role in determining and orienting the choices of clients in China, in many Asian countries, but also in Europe," he says. "We can monitor the interaction of our sales consultants with clients—more and more, the interaction is with interior designers."
Listen to the episode by clicking below. If you like what you hear, subscribe on Apple Podcasts or Spotify. This episode was sponsored by Room & Board and Crypton.
Homepage photo: Poltrona Frau's Vanity Fair chair | Courtesy of Poltrona Frau