The holiday season is approaching—is it possible that Chip and Joanna Gaines might expand their home-renovation TV empire into the Christmas movie genre? Stay in the know with our weekly roundup of headlines, launches, events, recommended reading and more.
Business News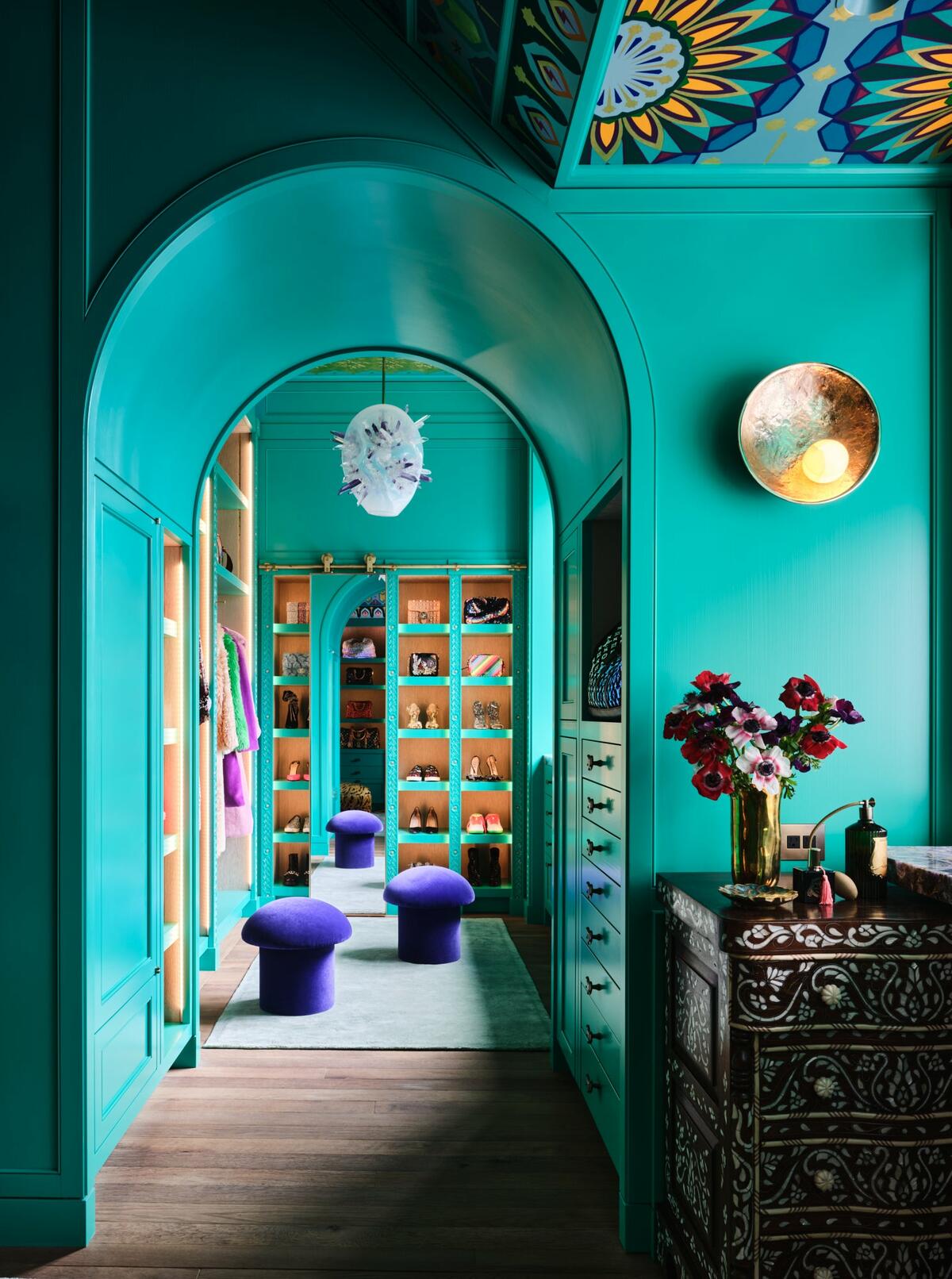 Design marketplace 1stDibs released the results of its seventh annual Interior Designer Trends Survey, which this year collected insights from its own data, along with consulting 624 designers around the world. The survey predicts that in 2024, earth tones like sage green, tans and oranges will outplace emerald and other jewel tones as the most popular colors used in home design, while the aesthetics of 1970s bohemianism may replace the modernist touches of the 1960s that reigned in 2020 and 2021. As for trends that are falling out of favor, the survey identified a decline in florals and plant motifs; NFTs and digital art; bright red, neon yellow and vivid orange colors; and dormcore items like check-print rugs, disco ball decor and custom neon signs. The survey also touched on overarching industry trends, finding that the pressures of inflation had affected budget and cost increases for 75 percent of respondents, and that artificial intelligence has not yet become an essential tool in the design process, with just 9 percent of designers utilizing AI in their work.
Queer Eye host Bobby Berk announced on Instagram that he will be leaving the show following the upcoming eighth season, which is set in New Orleans. His departure concludes a six-year run as the reality show's interior design expert—a role he served in since the reboot launched in 2018. To date, the show has racked up 10 Emmy awards. "The love that I have received from you all over the last 6 years has been absolutely surreal. You have tuned in and been dedicated fans and together we were able to share the healing powers of design," Berk wrote on Instagram. "Although my journey with 'Queer Eye' is over, my journey with you is not. You will be seeing more of me very soon."
Furniture manufacturer Andreu World has been awarded B Corp certification, a designation for businesses that meet a certain level of social and environmental standards and commit to long-term, sustainable strategies. To earn the distinction, the Valencia, Spain–based company launched eco-friendly initiatives like the Circular Design Challenge, which encourages fellow businesses and organizations in the design sector to achieve complete circularity—a goal that Andreu World aims to reach by 2025.
Chinese investment firm Infore Group acquired a controlling interest in Kuka Group Co. Ltd., the parent company of upholstery manufacturer Kuka Home, Furniture Today reports. The deal saw the Gu family—formerly Kuka Group's largest shareholder—sell 29.42 percent of their shares (valued at $1.37 billion) to Infore while retaining ownership of 18.02 percent. Following the acquisition, High Point, North Carolina–based Kuka Home will resume regular operations, which includes pursuing an aggressive growth strategy in the North American market.
Direct-to-consumer mattress brand Saatva and its supplier, Bedding Industries of America, announced they are combining businesses in a company merger, Furniture Today reports. The terms of the deal were not disclosed. Bedding Industries of America has been Saatva's manufacturing partner since the online mattress brand's launch in 2010.
Last year, Google announced a $15 billion plan to build 15,000 homes and millions of square feet of office and retail spaces in Silicon Valley—a project that may now be in danger following the tech giant's announcement that it has dissolved its partnership with multinational developer Lendlease. As Fast Company reports, the developments were designed to address the area's housing shortage by creating four new mixed-use neighborhoods in San Jose, Sunnyvale and Mountain View, with construction expected to start in 2026. Now, Google and Lendlease have reached a mutual agreement to terminate their partnership, with the developer citing "current market conditions" as the main factor in the decision. According to a spokesperson, Google still plans to move forward with the project to meet its housing commitment.
TikTok is ending its Creator Fund, a $1 billion program that paid users for content creation, CBS News reports. In its place, the company is beta-testing an initiative called the Creativity Program. TikTok claims that the new format will give creators the potential to earn up to 20 times the amount they could under the Creator Fund, and that those who post videos more than one minute long will see the most audience growth. For now, the Creativity Program is only open to users who are at least 18 years old, have at least 10,000 followers and have reached at least 100,000 views in the last 30 days.
UK-based startup Portaire has completed a $687,000 pre-seed funding round led by London-based QVentures, and it plans to use the funds to develop a workflow platform for interior designers. Australian co-founders Lori Bolon and Matteo Grand bring direct industry experience to the venture—Bolon as an interior architect of 15 years, and Grand as a product designer who has worked with brands like BCG and Audi—and plan to utilize their expertise to create a software-as-a-service platform that "digitizes the entire lifecycle" for designers, from sourcing and procurement to client presentation and scheduling. To that end, the platform will also include a curated marketplace, allowing high-end suppliers to display their products exclusively to interior designers.
Launches and Collaborations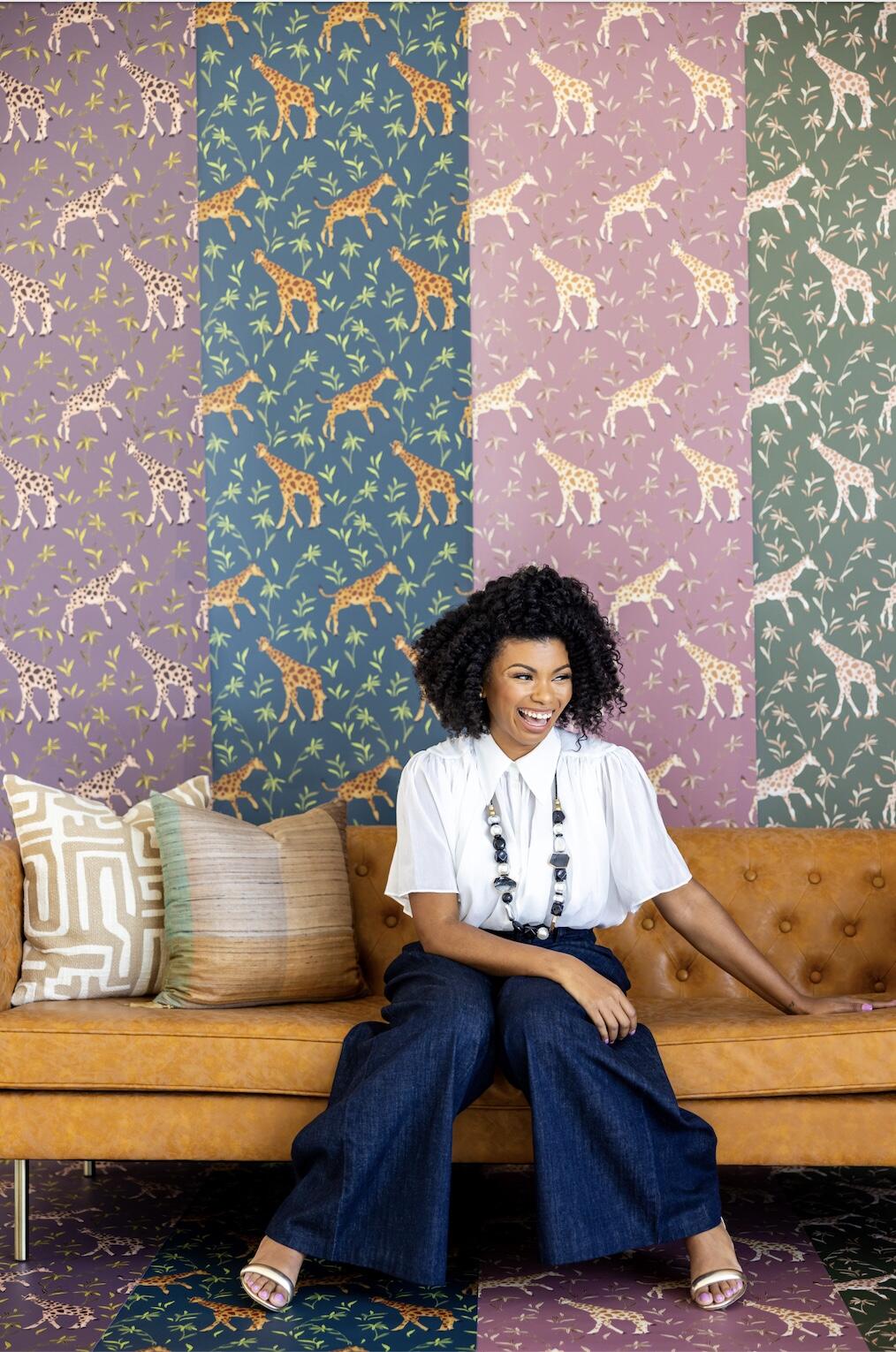 Amber Guyton, the Atlanta-based founder of Blessed Little Bungalow, introduced her first-ever wallpaper collection in collaboration with Chicago-based custom textile manufacturer Mitchell Black. The new line draws inspiration from Guyton's travels—ranging from South Carolina's lush greenery to the wildlife and craft traditions in Nairobi, Kenya—resulting in six colorful patterns available in four colorways.
Kitchenware brand Caraway has announced a rollout at all locations of The Container Store. The partnership makes Caraway the first cookware brand to be sold at The Container Store, which will carry the company's entire product suite, including cookware, bakeware, food storage and tea kettles.
New York–based lighting firm Stickbulb has partnered with the New York City Parks Department and Brooklyn-based wood supplier Tri-Lox for a pilot program designed to create a regenerative circular wood economy within the city. With the new initiative, Tri-Lox processes local salvaged wood waste—mainly made up of damaged or diseased trees removed from streets and parks, which would otherwise go to landfills—into usable material for furniture. The end result is Stickbulb's new Treeline collection: a line of architectural lighting for residential and commercial spaces, with pieces made from pin oak and available in a variety of finishes.
Recommended Reading

Now more than ever, companies of all sizes are adopting hybrid schedules and new ways of working—so why are flexible workspaces like WeWork failing to tap into that demand? For The Wall Street Journal, Carol Ryan explores whether the company's bankruptcy signaled a death knell for co-working providers, and what it's taking for the industry's players to avoid the brunt of recent commercial real estate pain.
In the U.S., a growing number of young renters are beginning to fear they'll never be able to afford home ownership. Switzerland, meanwhile, provides a window into that reality: There, only 36 percent of the population own their homes or apartments, compared with 70 percent in the EU and 67 percent in the U.S. For The New York Times, Thomas Fuller delves into the country as a case study of post-ownership society, where residents have become accustomed to a lifetime of renting.
Cue the Applause
Ikea has named six young photographers ranging in age from 19 to 25 to take part in its new mentorship program led by renowned photographer Annie Leibovitz. The selected mentees include KaVozia Glynn of the United States; Zélie Hallosserie of France; Praise Hassan of Nigeria; Toma Hurduc of Romania; Elena Kalinichenko of Ukraine; and Tram Nguyen Quang of the Netherlands. As part of the program, they will take portraits inspired by the insights from the annual Ikea Life at Home report, culminating in a show early next year in which their work will be displayed alongside Leibovitz's.