"I Am I," an exhibition of ceramic works by Belgian artist-designer Jos Devriendt, comprising 60-plus lamps, vessels and objects, will debut this fall as part of the Demisch Danant gallery's continuing look into European design from the 1950s onward.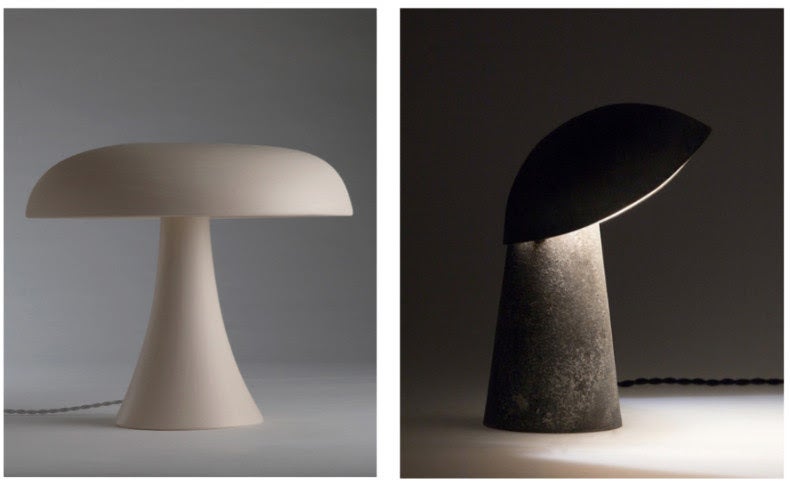 The exhibit opens in late October and runs through mid-December.
Part of a continuing series called "Night and Day," the designer's porcelain, mushroom-like lamps "express his interest in the ways in which time and atmosphere can transform our perception of objects and contexts."
Devriendt says, "As a sculptor, I want to reshape the form from day to night, solely with light: the daylight, which shines upon the sculpture, and the artificial light, which comes from within and erases the material form. After researching the form, I experimented with different colors as a means to alter the meaning of the form. Like abstract painters use colors to give a meaning to their work, I do in a three-dimensional way."
Devriendt's porcelain lamps, on the other hand, are designed to remain empty and are a result of his desire "not to look further and to leave flowers where they are, in nature."
The exhibit will also reveal a selection of small, minimalist sculptural objects. It will run from October 26 through December 15.