Concept space Ancien et Moderne is popping up for its second year during Paris Deco Off, with a creatively edited crop of design. Founders and friends Stacey Bewkes, of design blog Quintessence, and Beth Dempsey of Images and Details, chat with EAL about creating the pop-up and what to expect this year.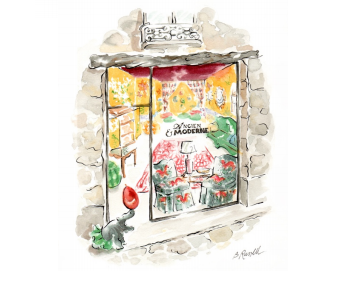 How did you originally come up with the concept for Ancien et Moderne?
Dempsey: Ancien et Moderne was an idea that started percolating about six years ago. I had been attending the design shows in Paris for clients, putting together a handful of dinners that brought interesting people together. From that experience I realized that what was especially appealing about Deco Off was its intimacy, although it was geared primarily to the fabric houses. I have always had an affinity for handcrafted products and thought it could be thought-provoking and engaging to bring artisans and manufacturers together in one space, which had more of a salon feeling (think Gertrude Stein) but for today's customers and clients.
What are some of your favorite companies and pieces appearing in the pop-up?
Dempsey and Bewkes: It's impossible to choose a favorite company or piece, as each is unique and was chosen for its own distinct design specialty and what it would add visually to the space. Some highlights include Fromental, who is creating a couture-quality custom silk [Jean] Lurçat–inspired wallcovering. British designer Justin Van Breda is bringing custom versions of his exclusive furniture line, including a bespoke piece that incorporates Fromental's silk paper.
Designer Michelle Nussbaumer is infusing the space with her Wanderlust-inspired vision, including her new fabric collection, which will appear on curtains and furnishings and a selection of her chic jewelry collection. And The Rug Company, who we chose for their originality, quality and global view, will anchor the space with two of their distinctive handcrafted designs.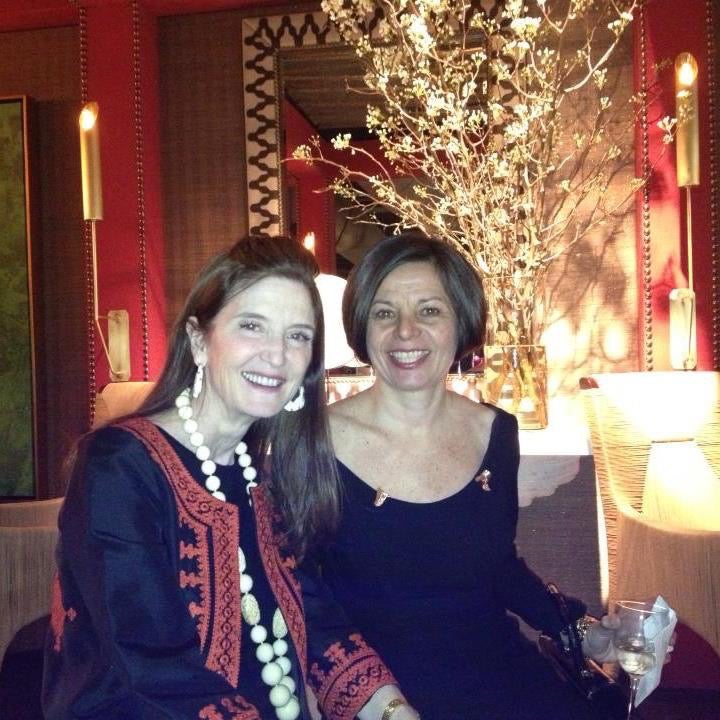 What's your process for deciding who to choose for the pop-up?
Dempsey and Bewkes: Each of the companies featured last year as well as this were selected for their best-in-class quality and use of traditional techniques in creating beautifully functional products for today's discerning clientele. The space was designed to have an ambience that invites lingering and conversation, so participants were chosen who could contribute to that feel.
This year's iteration, like last year's, will have a layered, global, chic, mix-and-match quality of artisanal products that create a singular point of view. We have also included participants this year who could also work together to produce creative collaborations, which you will see both in the furnishings, a special wall of bronze mirrors and events which include a Moroccan-themed dinner and talks about how the past informs design today and the process of how designers can work with small artisans and manufacturers to create beautiful bespoke products. We hope it will be a space that inspires with both style and substance.