A new collection by Milan-based architect Massimiliano Locatelli, called Untitled Homeware, has been unveiled exclusively in a ninth-floor installation at Barneys New York. The collection includes minimalist home furnishings and tabletop.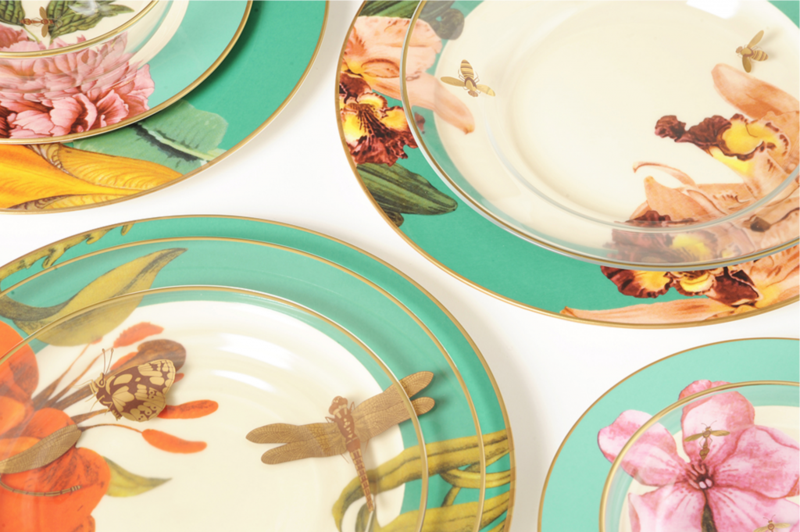 "My grandmother was really into porcelain," Locatelli told Barneys blog The Window. "She collected it, and she used it with great care at family meals." Of mealtime, he said there were "so many rules. The ceremony of food was very important in my family."
Among the colorful, mix-and-match offerings are jacquard silk cocktail napkins, Murano glass dessert plates, glass and rattan cups and water pitchers, and the West Lake table, which, as the blog shares, came about as a result of a client relationship with the Princess of Vietnam and her Hanoi home. ("The Princess informed him that she would like a dining-room sized table for her living room, to be built in such a way that it could grow or shrink depending on her entertaining needs. Finding inspiration in the living room's expansive view of Hanoi Lake, Locatelli replicated its shape using cast bronze modules, with one mahogany module in the midst to represent a small peninsula that juts into the water. The pieces could be configured in different ways to suit the size of any event," the blog noted).