Textile artist Michaela Carpenter's curating skills took shape on Instagram. As a recent graduate of Chelsea College of Art and Design in London, Carpenter created an account titled Maker + Place to spotlight emerging creatives and their artisan narratives. Nearly 1,500 followers later, the account translated into an Aspen-based retail and design studio that launched in November. Come January, the artisan concept travels to New York (and the online auction space) as Sotheby's hosts the "Maker + Place Presents: Contemporary Objects Online" auction.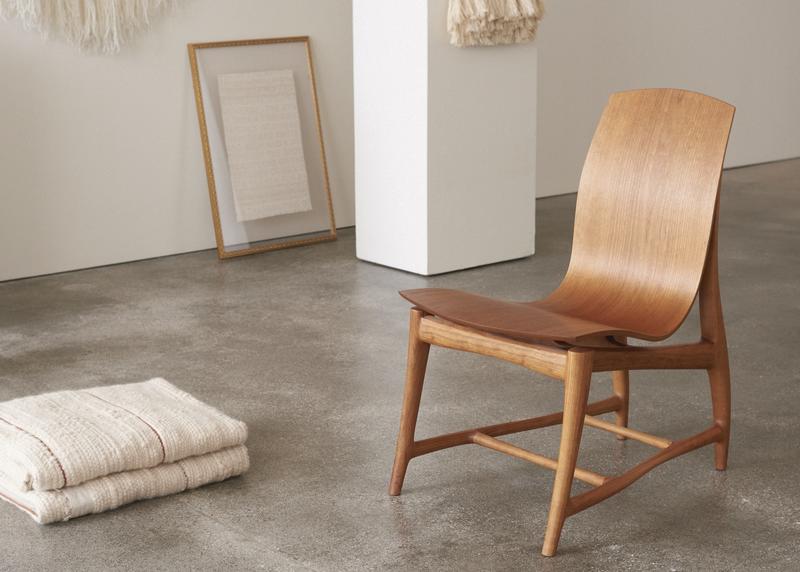 In its brick-and-mortar version, Maker + Place sources the limited-edition craftsmanship of emerging modern makers while also providing studio space for customers to witness the work being made.
"There's a strong desire to focus on pieces that have functionality," Carpenter told Sotheby's at Large. "As a brand, I really want to stay away from representing art and artists—we represent makers and craftsmen. It's been fun to explore where that line is, so that we're not considered a gallery, but a store that happens to sell extremely beautiful, useful things."
In just 15 auction lots, Carpenter has managed to curate a diverse class of original craftsmen in "Maker + Place Presents: Contemporary Objects Online." Furniture designer Carter Hopkins presents the seamless Cherry Chair, featuring a seat sculpted out of a single cherry wood slice—no cutting and reshaping involved.
Two stoneware vase collections, each handmade using a coil and pinch technique, come from the ceramics studio of Giselle Hicks, whose work has been showcased at the Museum of Fine Arts in Boston and Kohler Company's Anderson Ranch Art Center. Artist Marcin Rusak, who has recently shown at Design Miami/Basel and London's Contemporary Applied Arts gallery, will also be represented in the auction, with his Perishable Vase made of flowers and resin.
"Maker + Place Presents: Contemporary Objects Online" will be held January 5 through 22. An exhibition of auction items will be open for viewing at Sotheby's in New York City starting January 10.