Awarded each year by the Carolinas Chapter of the International Furnishings and Design Association (IFDA), the Luminary Award honors a home furnishings industry icon "whose innovative work has significantly furthered or promoted the home or decor industries and whose personal endeavors enrich the lives of others." This year's honoree is Bob Timberlake: philanthropist, artist, and furnishings and decor licensing and brand retailing expert.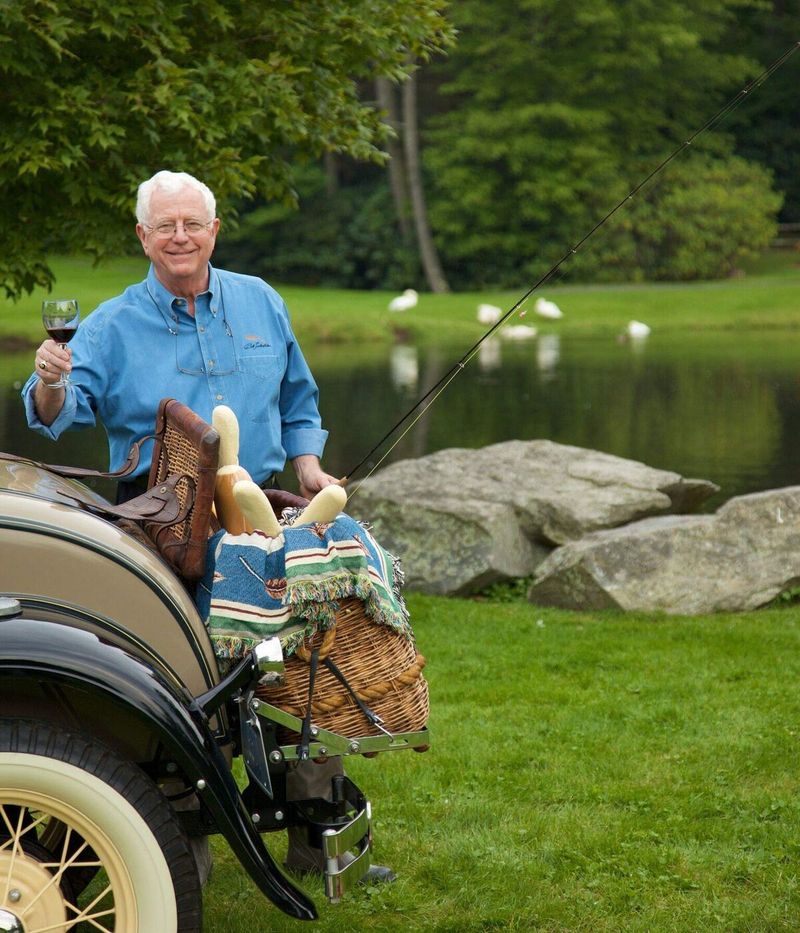 "We're delighted to continue to celebrate and reward the individuals who make such enormous contributions to our industry," said Gunter Custom Homes' Leslie Gunter, Carolinas IFDA chapter president. "For nearly 30 years, Bob Timberlake has helped transform the home furnishings industry through his commitment to the art and craft of fine furniture-making, his exceptional ability to design pieces that resonate with generations of consumers, and his legendary longevity in brand licensing and marketing. His integrity, generosity and quiet leadership have brought him legions of admirers both outside and inside the design and furnishings worlds."
Timberlake, who graduated from the University of North Carolina at Chapel Hill before joining his family's business, Piedmont Furniture Company and Piedmont Gas Service Company, began a successful and prolific art career in 1970, despite having received no formal training. Twenty years later, he launched his licensing company, Bob Timberlake Inc., with the World of Bob Timberlake collection of furniture, capitalizing on the idea of branding a furniture collection with a personality. As the IFDA shares, "That collection has been touted as the most significant introduction of a line of furniture in the last 40 years and is the most successful in the history of furniture."
Years later, Timberlake teamed up with Century Furniture, in 2011, to create one of the industry's longest-running licenses. Among Timberlake's awards, accomplishments and accolades: being the first Southern artist to paint a Christmas stamp for the U. S. Postal Service; receiving the first and only Humanitarian Albert Schweitzer Medal for Artistry given to a living artist; being inducted into the American Home Furnishings Hall of Fame. In addition, Timberlake has raised and donated millions of dollars for charitable causes.
Timberlake will be honored at a November 8 dinner hosted by the IFDA Carolinas Chapter at the High Point Country Club in High Point, North Carolina.