Not many design businesses can lay claim to a more dramatic origin story than California-based showroom Kneedler Fauchère, which traces its roots back to a WWII internment camp in the Philippines. There, Dorothy Kneedler, the imprisoned American wife of a hotel manager, met a Frenchwoman named Lucienne Fauchère, who smuggled food into the guarded compound. The two became friends, and after the war, they moved to California and started what would become one of the country's first multilines in 1948.
The pair soon brought a new partner into the business: Parsons-trained designer Harry Lawenda. Kneedler, by then divorced, would go on to marry Lawenda. Together, they nurtured a roster of future legends like Jack Lenor Larsen and Angelo Donghia and then-fledgling brands like Clarence House and Glant. In many ways, the company came to define the multiline showroom model and the design business at large in the 20th century.
On this episode of the Business of Home podcast, Kneedler Fauchère's present-day leadership team, CEO and creative director George Massar and COO and president Doug Kinzley, tell host Dennis Scully the story of their remarkable company, and share what they have in store for the future. Despite tumultuous changes in the world and the design business, the two say Kneedler has survived for almost 75 years largely by focusing on the basics—and they plan to maintain its success the same way.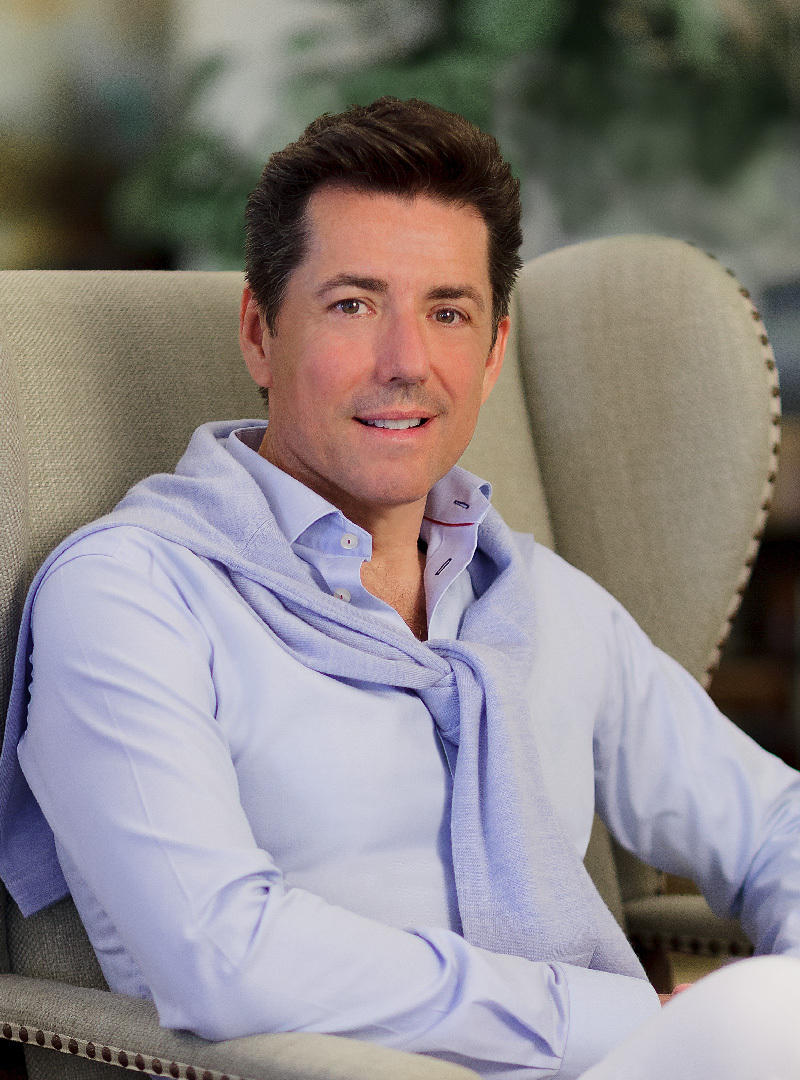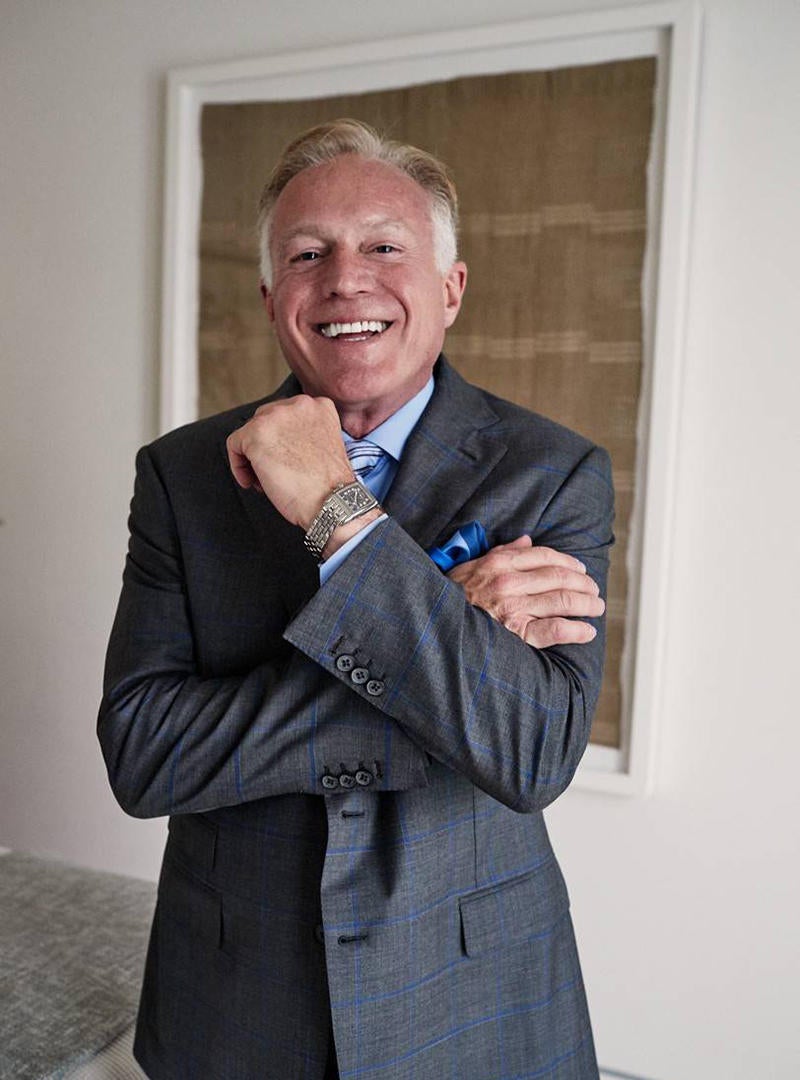 Never mind the digital shift, competition from high-end retailers like RH or antsy vendors looking to go direct. The real advantage lies in simply making designers' lives easier. "[It's] exactly what Dorothy and Harry focused on from the very beginning," says Massar. "Nothing has changed. It's the same spirit, it's the same vision, it's the same passion. It's the same commitment. We're still doing what we've always been committed to doing: bringing the best of everything we can to our design community."
Listen to the episode and check out some takeaways below. If you like what you hear, subscribe on Apple Podcasts or Spotify. This episode was sponsored by The Shade Store and SideDoor.
Survivors
The Kneedler Fauchère story is very much defined by grit and a survivor's mentality. Kneedler herself started the company in the wake of a world war and a divorce that left her as a single mother of three. In the 1990s, when several large brands departed the showroom for greener pastures, the company's future was in doubt. "At that time, Kneedler had been under threat because several big brands that they had represented decided to leave them in the lurch in a very nasty way," says Massar. However, he spun the challenge into an opportunity, tripling the brand's showroom size in the PDC, inviting in a slew of new vendors and reimagining the shopping experience as a suite of branded boutiques, mimicking the experience of a high-end retailer.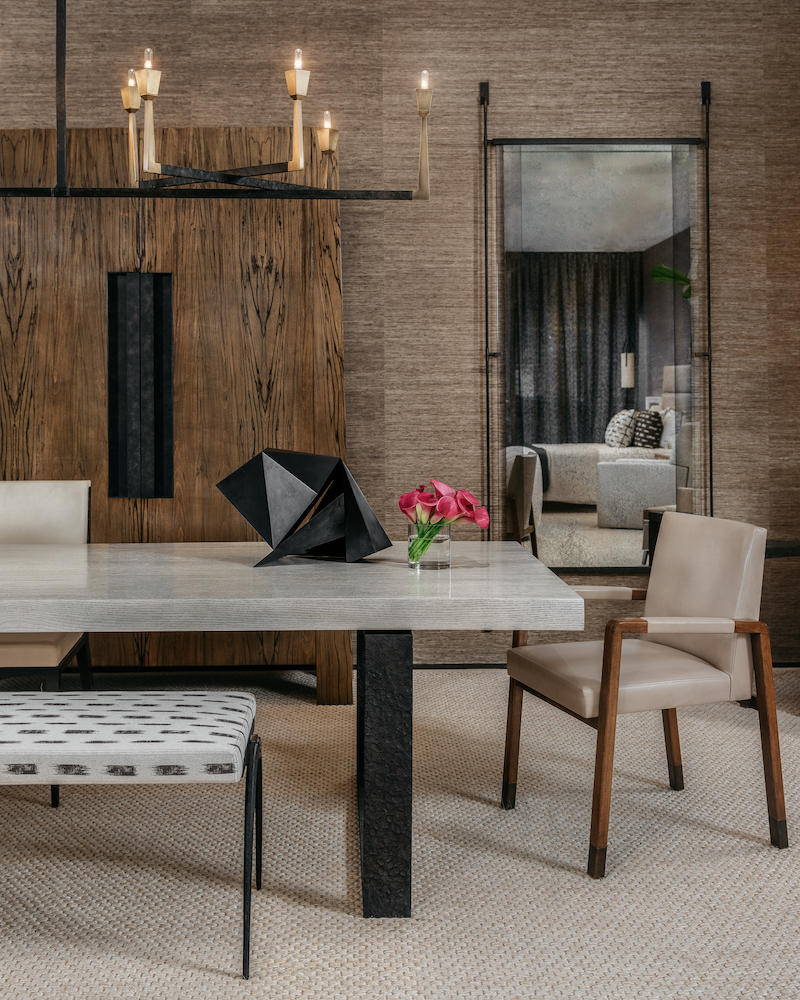 A decade later, Massar shepherded the acquisition of home furnishing line Gregorius | Pineo, which helped the showroom diversify its revenue streams. "I'm a survivor, Dorothy was a survivor. I think it's your attitude," says Massar. "[There have been] times in this business [when] you're shocked, you're hurt, you're disappointed … but I've learned a lot in my 40-plus years in this business and it's best to let it go—there's a new opportunity awaiting."
Lifetime Value
As Massar and Kinzley tell it, Kneedler Fauchère's ethos is a simple one: Make designers' lives easier. That means hiring more showroom staff, occasionally lending out pieces for projects gone awry, and generally bending over backwards to keep designers happy. That's not just a nice thing to do, says Kinzley, it's a strategy. "It's about relationships with designers, and more than a business transaction, it's an investment in their practice. We have designers who have been with us for nearly 60 years. So we don't look at it as one table or one textile. … It's a lifetime together in the same business."
A model with staying power
While some call the multiline way into question, and the odd restless brand will pivot to outside reps, go direct, or open their own endeavor, Massar doesn't sweat it. The model, as he sees it, is working. "When you talk about brands who are wondering what to do, maybe they're at showrooms that don't know how to inspire or provide service to the needs of the design community. We're known and recognized for that. That is why our phone continues to ring, asking us to represent companies," he says.
And if brands want to go direct? That's fine. But Massar largely sees it as simply transferring an external expense (the commissions paid to showrooms) and making it an internal one (hiring reps and doing marketing yourself). "I have heard this for 45 years—nothing changes in that regard," says Massar. "At the end of the day, you're dividing and dicing up percentages, and, to me, you're focused on the wrong thing."
Homepage photo: Courtesy of Kneedler Fauchère