Oriental Birds, designed by British designer Paul Smith, is The Rug Company's "finest handknotted rug ... to date." At $396 per square foot, the piece is also its priciest. Crafted of hand-knotted Tibetan wool and silk, Oriental Birds requires just about a full year of production and is composed of 300 individually handwoven knots per square inch, creating what The Rug Company calls "an exquisitely low pile."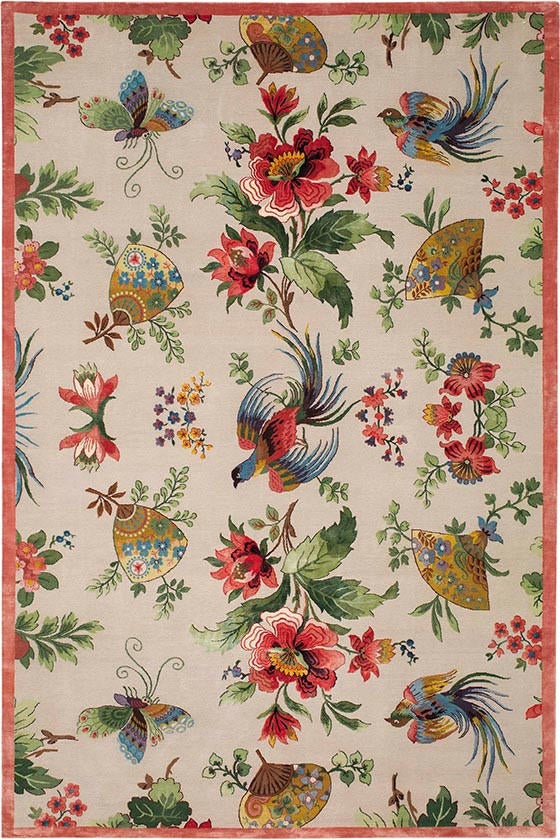 A version of the design measuring 18 feet by 12 feet clocks in at $85,536 and uses a cut pile technique. The Rug Company says that, for custom orders, it has changed both the base color as well as the size and shape. Oriental Birds has also been made into a runner.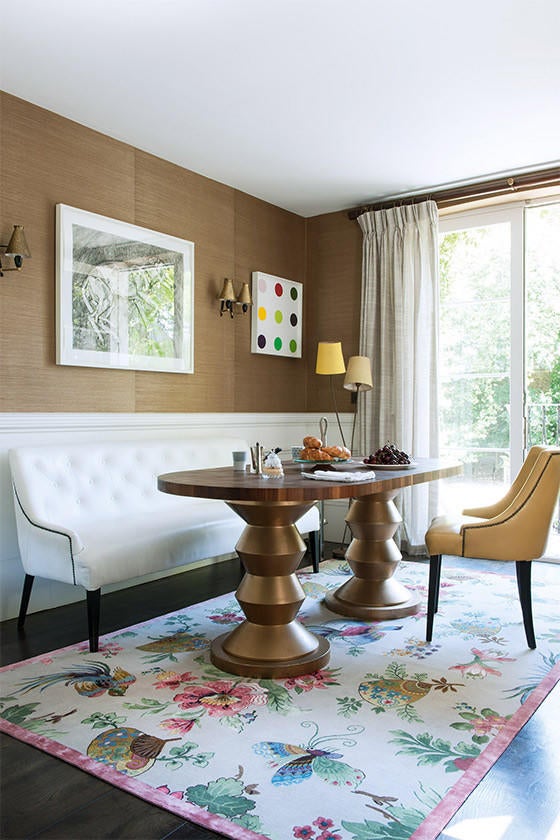 By the time the rug is complete, a range of craftspeople were involved, including weavers and fabric dyers.
"One of the advantages of working with guest designers is that they challenge us to explore new techniques and qualities. Ever since we started working with Paul, he has broken the boundaries of rug design," says Christopher Sharp, co-founder of The Rug Company. In addition to Smith, Sharp and his team collaborate with designers the likes of Vivienne Westwood, Rodarte, Kelly Wearstler and Jonathan Adler.
"We quickly realized that the Oriental Birds required a new level of craftsmanship in order to faithfully translate the highly detailed pattern. It has taken us years to make, but it has been well worth the wait; the Oriental Birds is beautiful and its intricacy is evident."
While it is pricey, Oriental Birds isn't necessarily the world's most expensive rug. Last we checked, that honor belongs to a Persian rug—Clark Sickle-Leaf Carpet—that was sold as part of a Sotheby's New York lot in 2013, for almost $34 million.