By Katy B. Olson
Glamorized IKEA hacks from Tom Dixon, a carnival-inspired, gloriously reimagined subway station from Lee Broom, submerged silicon vases from nendo: Whether onsite at the sprawling Fieramilano complex or in the heart of the chic Brera Design District, Salone del Mobile and its attendant fairs are flooding the city of Milan over April 4-9 with an impossibly long list of opportunities to experience installations, view product, or simply raise a toast and hit the schmooze button.
Within the realm of the fair itself are five exhibits: Salone Internazionale del Mobile, the International Furnishing Accessories Exhibition, Euroluce, Workplace3.0, and the 20th anniversary of SaloneSatellite, the event focused on emerging talents. But much of the action happens beyond the fairgrounds. Read on for EAL's guide to this year's festivities, with an eye to those unfolding within the city limits: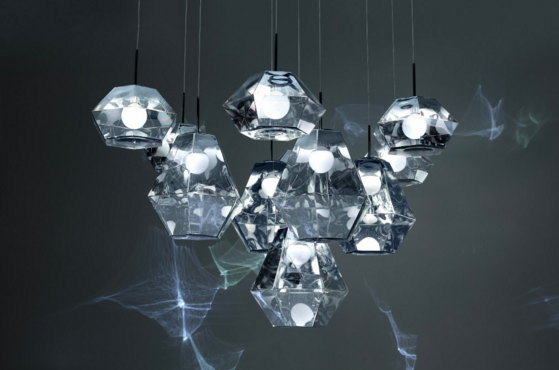 1. Take the Stage Tom Dixon sets up camp this year at MULTIPLEX, a two-story theater where the Brit will debut the Delaktig Bed/Sofa, an open-source collaboration with IKEA and BEMZ, a Swedish textile design company; Super Texture, a collection of cushions, throws and blankets; a reintroduction of traditional designs for the brand, including its Pylon Chair; and two new lighting collections: Cut and Tube.
In the designer's words: "Milan in April turns into the Glastonbury of Design—a huge explosion of ideas, colors, shapes and functions, a massive influx of design obsessives all seeking the latest ideas. This year, we have acknowledged the need for a place to stop, to refuel, to catch up on the newest concepts and latest designs and share the full excitement of our latest products. We've chosen this iconic 1950s Galleria and Cinema so that we can fully embrace the delicate balance of commerce, culture and entertainment that makes Milan the best design festival of the year." (Teatro Manzoni, Via Manzoni, 42)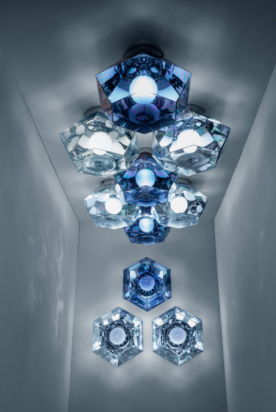 2. Home Away From Home Curated by Martina Mondadori Sartogo, "Passeggiata" is an interactive exhibit and installation at the private home Casa degli Atellani. (Built in the 15th century, it was once the residence of Leonardo da Vinci, who lived there while painting The Last Supper.) The exhibit hosts designers and tastemakers including JMartin, Sam Baron and Rodman Primack, as well as collections of designers curated by Mondadori Sartogo, featuring works from Dimore Studio and architect Roberto Baciocchi alongside vignettes of work from emerging designers. (Corso Magenta, 65)
3. Shed Some Light Euroluce, Salone's biennial lighting show, will host some 450 exhibitors and product introductions from Artemide, Bocci, Lladró, Swarovski, Folia by Saint-Louis, Flos, Lasvit, and more. Among Euroluce's highlights: LED and OLED technologies; intelligent lighting systems that link up to home automation systems; and the impact of technology on lamp design and home environments.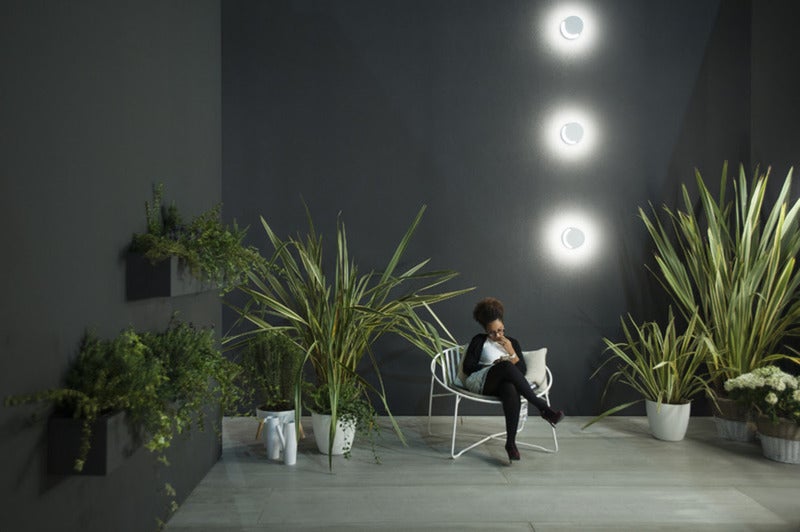 4. Play the Field "Marni Playland" will showcase the new limited-edition Marni home collection of furnishings and accessories via a playground-inspired stretch of sand. Part of the proceeds from the handcrafted pieces, which are created by Colombian artisans and made of metal, painted wood and woven-colored PVC cord, will be donated to the Only the Brave Foundation, which has a "mission to fight social inequality and to contribute to the sustainable development of less advantaged areas and people throughout the world." (Viale Umbria 42)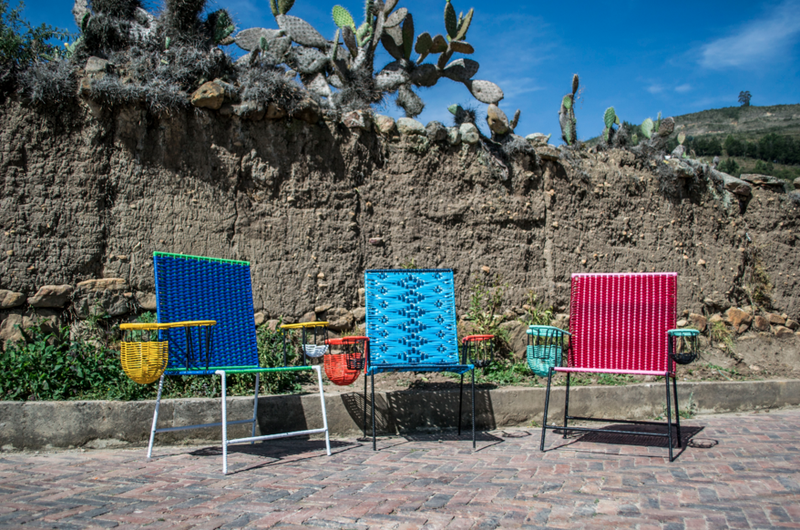 5. Buy Local Showcasing 11 individuals and studios from Australia, the "Local Milan" exhibit, now in its second year, presents the down-under world's top names in contemporary design, like Dowel Jones, Kozminsky, Emma Elizabeth, Ross Gardam and others. (Piazza Sant'Ambrogio 15)
6. Jubilee Year Cassina will celebrate its 90th anniversary, joining Fuorisalone to present its 2017 collection in the showroom (Via Durini 16). The brand will also reveal an anniversary book titled This Will Be the Place in an interactive installation presented by Patricia Urquiola at a new location: Fondazione Giangiacomo Feltrinelli (Viale Pasubio 5).
7. Underwater Undulation Japanese studio nendo will unveil its installation, "Jellyfish Vases," at the Jil Sander store. The vases are composed of ultra-thin silicone. "The design was to redefine the conventional roles of flower, water and vase by making the water inconspicuous, with an ensemble of both flowers and vases floating inside the filled water, as opposed to simply showing off flowers in a water-filled vase," the studio says. It will also release the Flow collection, which features white coffee tables, side tables and a shelving unit, created for Italian brand Alias. (Via Luca Beltrami 2)

Nendo's "Jellyfish Vases"
8. Rock 'n' Roll Quartz manufacturer Caesarstone will showcase "Stone Age Folk" by Jaime Hayon, the result of a year-long collaboration with the Spanish designer; the architectural pavilion draws influence from the renowned Crystal Palace in London for the Great Exhibition of 1851 and includes nearly 50 Caesarstone colors, contrasting with metal and stained glass. (Palazzo Serbelloni; Corso Venezia 16, Milan; April 3–8, 10 a.m.–7 p.m.)
9. Going Underground Lee Broom will celebrate 10 years with a limited-edition collection of furniture, lighting and accessories, newly reimagined in an entirely white color palette, displayed in a modernist fairground carousel situated within what the brand calls "unused vaults of the Milano Centrale station." Broom will also reveal a limited-edition Carrara marble grandfather clock during the installation. (Ventura Centrale, Via Ferrante Aporti 17)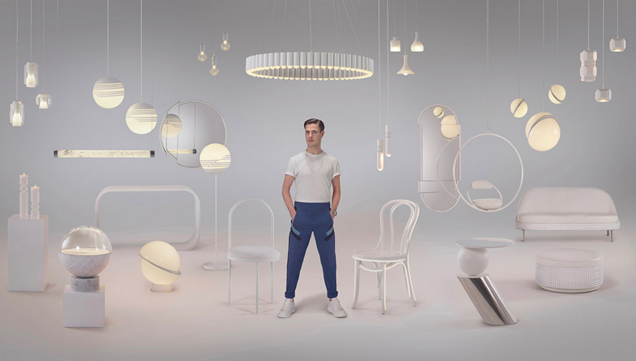 10. Cabana Fever "Corian Cabana Club," an exhibit-partnership between Corian Design Surface and boundary-pushing Cabana magazine, will employ Antonio Marras, Ashley Hicks, Carolina Irving, Idarica Gazzoni and other designers to create a veritable village of stylized scenes, each one inspired by different cultures and using Corian materials.
"Playing an avant-garde role since its foundation, Cabana is opening new paths in the world of interior design, proposing fascinating explorations of places strongly connected with emotions and personality, memory and uniqueness, heritage and a forward-looking mindset," says John Richard, global business director of DuPont Surfaces.(Padiglione Visconti, Via Tortona 54)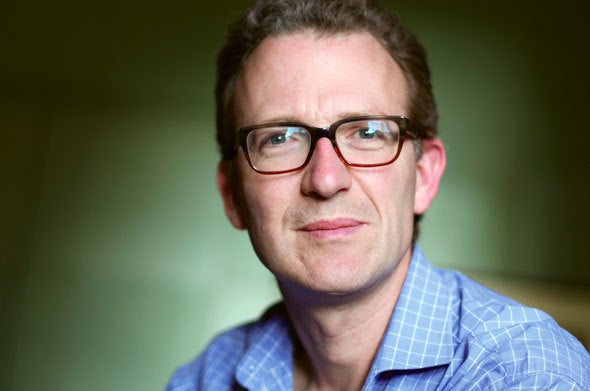 Ashley Hicks will team up with Cabana magazine on stylized vignettes.
11. Portrait of an Artist "I Am Tired of Eating Fish," a solo show by artist Paola Pivi curated by Cloe Piccoli, is a surreal, site-specific exhibit that will appear in the Duomo-facing windows of La Rinascente, the elegant and iconic department store off Milan's main square. (La Rinascente, Piazza del Duomo Milano)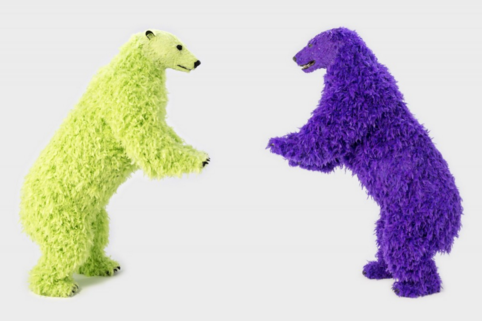 12. Party People IKEA Festival: Let's Make Room for Life, running April 4 to 9, will deliver design, music and live performances from a warehouse space in Milan's Lambrate neighborhood. Also on tap: discussions with designers and studios like Tom Dixon and HAY, as well as a glimpse at the furniture titan's product development and a set of living rooms by Faye Toogood, Open House and Pella Hedeby, styled with IKEA product. (Via Ventura 14)
13. Half Full WonderGlass will reveal a new collaboration with Marcel Wanders, a new collection by Nao Tamura, and a number of designs by Hideki Yoshimoto. (Istituto dei Ciechi, Via Vivaio, 7)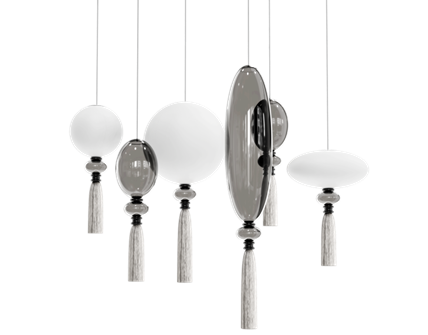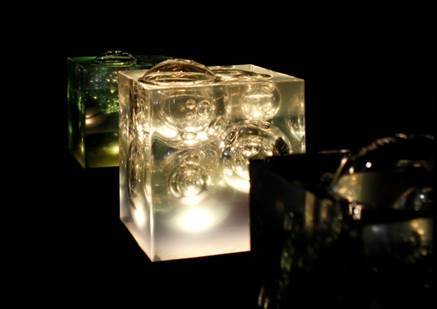 14. Coffee Time Humanscale and designer Todd Bracher are partnering on RE:CHARGE Café in the heart of the Brera Design District, showcasing the brand's recent design launches, including the Trea Chair, which imitates the human body's recline. The cafe will also include an air-purifying green wall, a healthy bar stocked with green shots and free Wi-Fi.