More than 25 new and anchor exhibitors at 1014 Mill Avenue are joining together as Mill Village Collective for High Point Spring Market, starting this weekend. The collective, organized by Tim Branscome, principal of Branscome International Group, who owns the former textile mill locale with Cisco Brothers, casts a spotlight on forward-thinking exhibitors.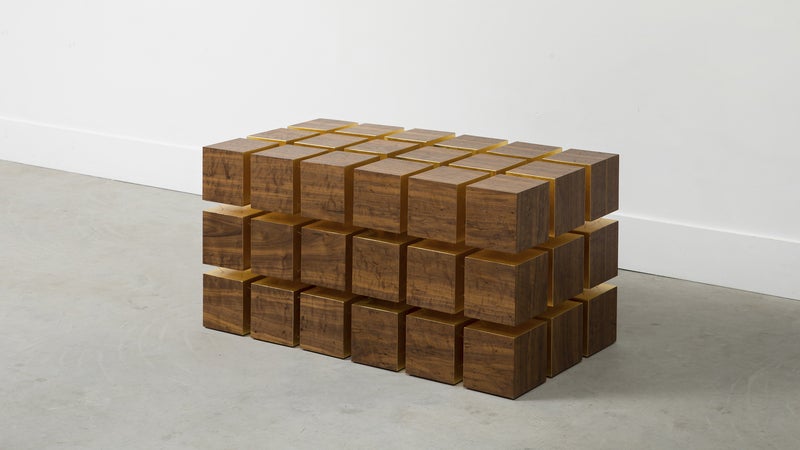 Among the exhibitors are Print the Future, offering on-demand, 3-D printing of customizable furnishings and decor objects; RockPaperRobot, a design and engineering boutique specializing in kinetic furnishings; and Organic Modernism, a midcentury-inspired Brooklyn-based furniture firm. Local companies include BuzziSpace, which produces modern workspace furnishings, Splash Works, photographer Ron Royals, Lumina Products, EcoFlame and BrianStudio, while the anchor stores Cisco Brothers and its sister furniture brand, Environment, are found on the ground floor. 
"We have seen significant changes in recent years in the way furniture is bought and sold, as well as changes in the way people live and select the products they live with," says Branscome. "As an industry, it's vital that we understand how the new sharing economy, consumer demand for customization and personalization, collaboration, sustainability, social responsibility, community, technology, authenticity and storytelling will impact consumer transactions."
Get there using Market's Go-Anywhere shuttle service, including pickup and dropoff at the Main Transportation Terminal on Commerce Avenue, or call 336-887-RIDE (7433) to request pickup at a specific location within three miles of High Point.
High Point Spring Market takes place from April 22 to 26.