Do you gravitate toward spaces with open floor plans, or do you prefer a series of rooms? Two designers face off on what to do about interior walls.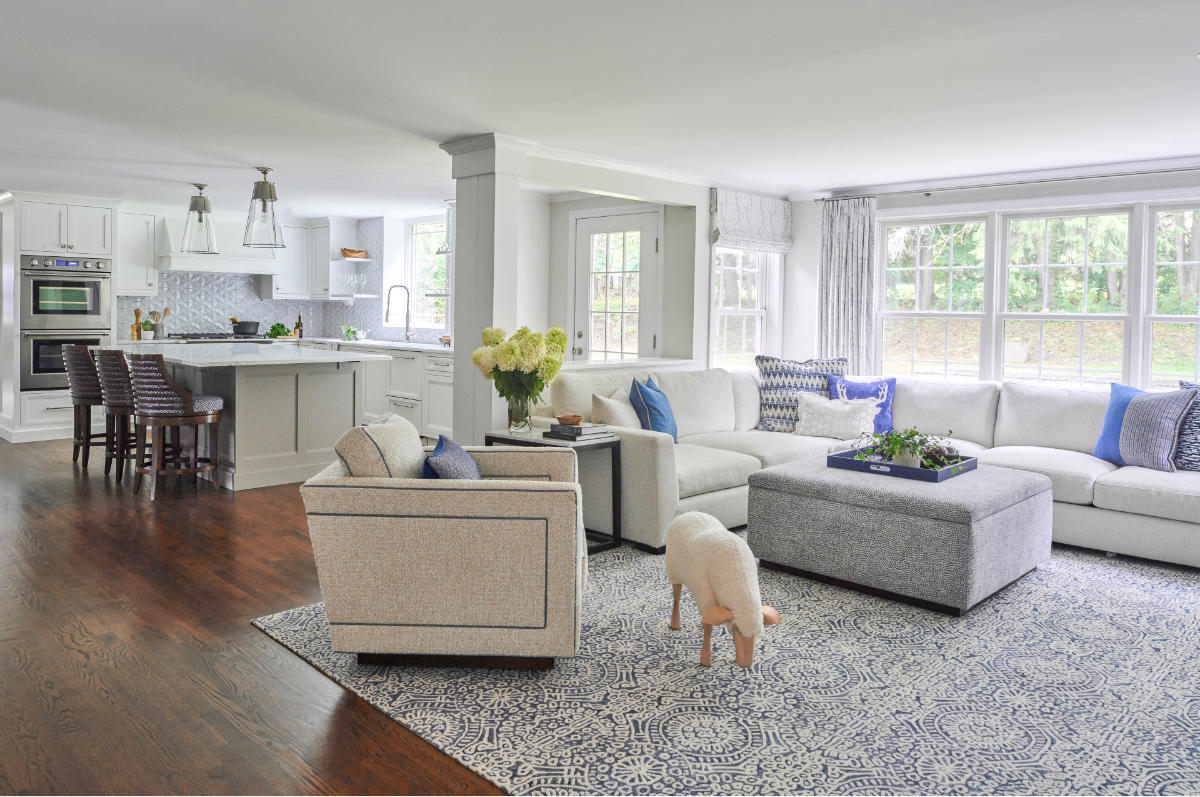 Georgia Zikas 
Georgia Zikas Design
West Hartford, Connecticut
An open floor plan offers a more casual, free-flowing environment that works better for the way we live in our homes today, whether for entertaining or family life. When hosting, you can start your party with cocktails in the living room, move to the kitchen island for appetizers, and then end in the dining room for dinner. In daily life, you can be cooking dinner in the kitchen while folding laundry in the living room and still keep tabs on the range. The sightlines have another benefit: If you are a family with kids, you can easily keep an eye on your children as you move about the house.
It's a common misconception that an open plan means forgoing intimate spaces. Nothing could be further from the truth. Arrange furniture to establish definition, and you can create cozy and inviting vignettes that add personality and charm while maximizing flow and function. From a design perspective, I love the continuity that open floor plans provide. You're able to maintain a similar color palette through multiple rooms and connect them visually. That said, the more space you have, the harder it can be to define—that's why space planning is so critical to success with an open floor plan. This step includes the proper scaling of area rugs and use of floating pieces of furniture to help anchor a room. Having that 360-degree view in mind when choosing and placing furniture is a big part of the design process.
Everyone has their own tastes and preferences, but if you want to achieve maximum ease of movement, functionality and airiness in your home, open floor plans are the way to go. Lest anyone think the trend is going away, we're still removing far more walls in our projects than we are building, because clients are attracted to the sense of expansive, seamless space. Plus, I recently read that open space fosters creativity—who doesn't want that? Let's keep tearing down those walls.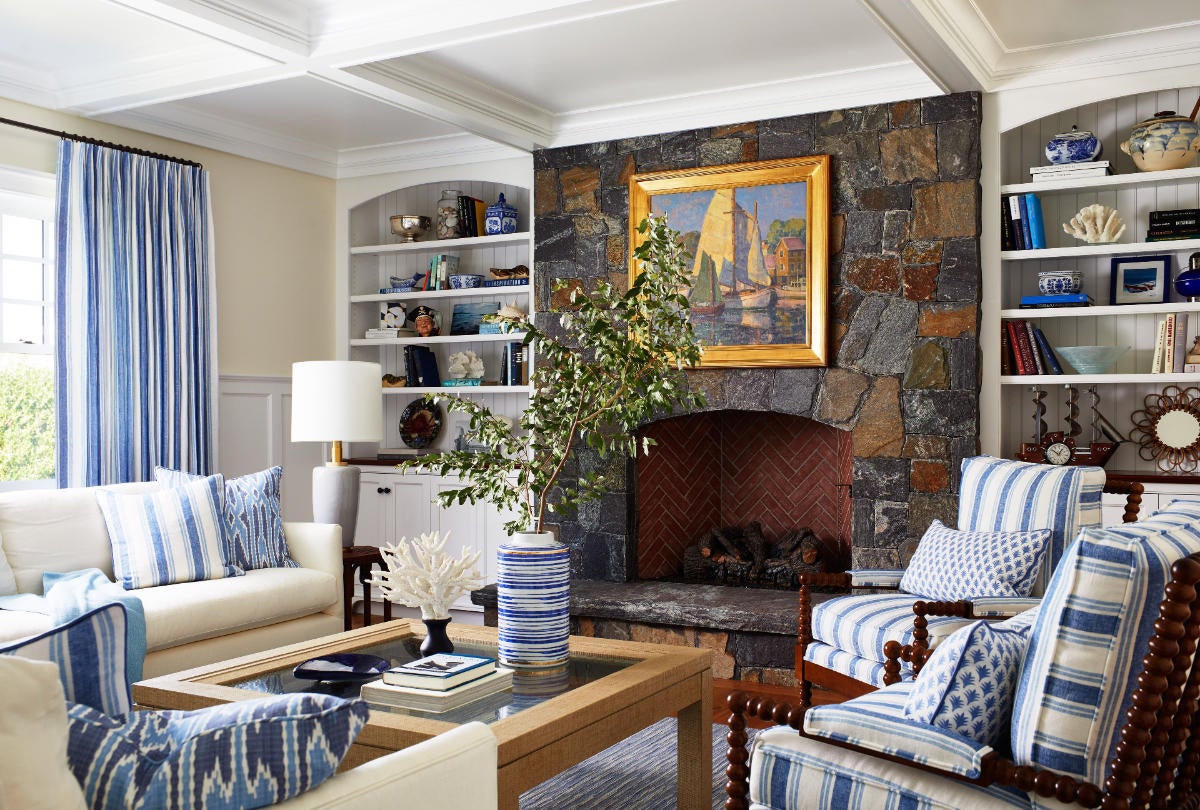 Kaitlin Smith
Kaitlin Smith Interiors
Watch Hill, Rhode Island
Designing a home is a lot like a large puzzle—you're figuring out how all of the pieces fit together, while working toward the bigger picture for the whole house. Each piece shares a similar pattern or design but contributes something unique. Similarly, the kitchen, dining room and living room of a home can, and certainly should, have some elements in common, but carving out their distinct identities is all the fun! Whether it's a cozy corner of a living room or the lively atmosphere of a dining room, each area brings a different energy and ultimately serves a different purpose. Having a party and moving from one space to the next enlivens the mood and allows new pairings of people to find corners for conversation.
From a functional standpoint, privacy and peace are hard to come by in an open floor plan. The pandemic really hammered that home. It's hard to write an email, read a book—or focus on much of anything—when dinner is being prepped or TV is being watched within earshot. Clutter can also be a problem, as the lack of walls makes it harder to tuck a messy pile of papers or junk out of sight. An open space also tends to feel more casual, especially if the kitchen is part of the open concept. You lose some of the magic of sitting down for dinner when you can see the piles of dishes in the kitchen.
Open floor plans aren't all bad. They can be a good solution for homes that have a spectacular view, for example. But for the client who loves to showcase accessories or books, dividing the home into separate rooms is a much better choice. And being able to layer a room with wallcoverings and artwork makes each space feel more like a jewel box—as Mario Buatta said, "More is more." With separate rooms, there's more freedom to give each its own identity, which is what truly makes a house feel like a home. If you're determined to go with an open plan, be my guest. Just make sure that kitchen is always spotless!
Homepage photography: Rhode Island designer Kaitlin Smith favors the peace and privacy a traditional floor plan allows. | Read McKendree