After reimagining his firm with the help of a business coach, Los Angeles–based Kevin Isbell emerged with a new outlook on what matters most. Today, his business is expressly designed to support his desire to obsess over details, his shopping style and his sense of self-worth.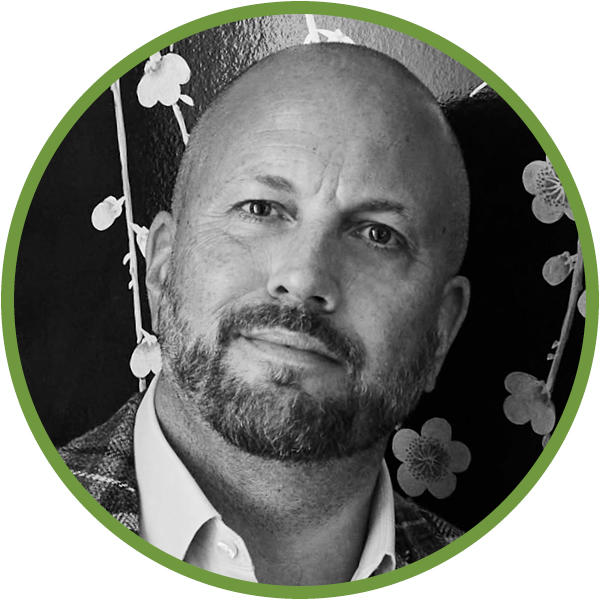 How do you arrive at a position where you feel like your fees align with the value you're providing?
A lot of therapy—and business coaching from Sean Low, who helped me realize that I'm not coming to the table with nothing. I'm coming to the table with years of experience and hundreds of projects similar to the one I'm interviewing for behind me. He showed me that I am not powerless in this negotiation.
Did you feel powerless in interviews when you first went out on your own?
When you first start out, you're just happy for someone to ring your phone. At that point, you're in no position to say no. You might see the crazy on the wall, but you're building a business and trying to live. Every designer, whether they're going to admit it or not, has had that period of growth in their career where they took projects that they probably would not take today. But in the beginning, you're like, "You want me to do your powder room? Great. When do you need me?" I've realized that the energy that I put into a project is worth something. I'm fastidious and I obsess—but eventually, I realized that I was investing the same level of energy whether the client was spending $7 or seven figures. Now, I don't take a lot of clients because I like to do that for each one.
But saying no to quantity means the jobs have to be bigger, your fees have to go up—or both.
I've started not taking smaller projects. At this point, I don't take anything that isn't a full house, or at a minimum all the primary rooms. Naturally, the fees go up as the scale goes up. But one area I will not negotiate is my design fee. My design fee, that's the creativity. That is me figuring out the design—and that process, to quote my former boss Jeffrey Bilhuber, is Herculean. Of course there are line items to it: That fee includes your entire presentation, the floor plans, site visits with vendors, all of that stuff. But really, that's the genesis of the creation. I consider myself an artist more than a tradesperson, it's just that my medium is interiors. I hand-draw everything to physically immerse myself in the space—and as I do it, I'm asking myself, "What's the focal point? What's the vista? What are you seeing from this chair?" The amount that I obsess on the client's behalf is astronomical, and that's what they're paying for.
How often do people try to negotiate?
I'm blessed that my client roster is narrow, but I've done multiple homes, and sometimes their children's homes, for all of them. I'm working in five states at the moment—all of them are repeat clients and two are children of repeat clients. So I'm in a somewhat enviable position in that they've all been trained. But prospective clients who cold-call all want to negotiate.
How do you shut down that conversation?
One, my design fee is the special sauce. And two, why would I discount my design fee for you? It's disrespectful to my current clients and past clients who have paid it. Down the road, when we get into purchasing, if you want me to go back to antiques dealers on your behalf and get better deals, we can talk about that then. But this is not the time to start negotiating. Some clients want to dangle the next home in front of you. They'll say, "Can you just help me with this den? We're about to buy something in Hancock Park." It's like, "OK, great. When you find that house in Hancock Park, let's chat." 
It's often insecurity that hinders business growth. My business coach, Sean, helped me understand that I am the king of this domain. Sitting across the table from me, that client might be the master of their finance universe—that is great, and all respect to them. But we are now on my playing field, which is where I excel. They don't know shit about a contrast trim or a detail. They don't! And now I know what my skill set and my experience is worth.
It must feel so different to run your firm with that attitude.
It's scary to step out there at first. When I started working with Sean, he was saying, "You need to figure out their total overall budget, and they need to wire-transfer you half of that budget immediately so that you can start purchasing." I remember when I floated that to the first client, I was so nervous—but they were like, "Of course, that makes total sense." Before, they were writing a check for every item; now, I have an escrow account and they make a deposit so that we can start the project. That comes directly from my shopping style—my things are vintage and one of a kind, and I need to be ready to pull the trigger. Telling dealers, "I can get from a 'yes' to payment in 72 hours" has power. That, in turn, builds loyalty among dealers, so I get to see items that have not hit the floor yet. It's a win-win for everyone.
That first client says, "That makes sense, here's the wire transfer." Did that change how you approached the next job, and the job after that?
Yes, because I realized that it's not a ridiculous request. It's not like these people were fools—the clients were highly educated and worked in finance. And then once we went through a project and I realized how seamless it really was, it completely resonated.
You're unwavering on your design fee—but is the margin on product still the profit center for your firm?
Yes, that's where I make my money. To that end, I have a minimum spend. When I'm interviewing with clients, I tell them that they need to anticipate a budget of $250 to $275 per square foot—and I might need to up that, to be honest with you. It's a very easy and transparent process, in the sense that they're basically just paying retail. [The margin] is anywhere from 10 to 50 percent, but it comes out to about 35 or 40 percent across the project, which is about where you want to be.
Sean writes an online column for BOH, and one of his perennial pieces of advice is to identify how much you want your firm to make in a year, divide that by how many jobs you want to take, and the result is what your fee needs to be for each project. What did doing that exercise unlock for you?
It gives clarity to what your fees should be. It removes emotion. It just becomes a mathematical equation at that point.
It's not about self-worth anymore. It's just, This is what it costs. The end. 
Yes—but you have to have the self-worth to be able to even say that. What I realized in the process was how little I actually needed in order to live comfortably. I'm at a point where I turn down way more than I say yes to—but I'm in that position because I grew my firm so that I could do that. We're very small. We're lean. I take only a few projects a year that I can sink my teeth into; I don't need to be cranking out 80 projects a year because that's not where my creative passion lies. Time is my luxury, and I built my business to suit how I want to live my life.
Homepage image: Clad in whisper-soft pinks and blues, a bedroom Kevin Isbell designed for a client in New York is a perfect perch overlooking Central Park. | Annie Schlecter