Twenty years ago, retailers weren't interested in designers. Now they're obsessed. What changed—and why does it matter?
In 2003, Jill John joined a team inside Williams-Sonoma with a unique mission. Essentially, they were a mini think tank tasked with dreaming up new ways for the home giant to make money. The group eventually settled on three possibilities for the brand: One was exploring the then-nascent world of gift card sales. Another was to get into the corporate gifting market. The final idea didn't come from within the team—it was passed up the chain from an employee in customer service.
"This person brought it to the chief marketing officer at the time," recalls John. "They said, 'Hey, we're getting a lot of calls from these interior designers. They're spending a lot of money with us, and they're shopping on a regular basis.' When our group dug in, we saw that this was an amazing opportunity." Thus began Williams-Sonoma's very first trade program.
The above story may not sound like a particularly explosive moment in design history, and there's a reason for that. These days, almost every home retailer has a trade program, and the idea that big consumer brands would want to reach designers hardly seems novel. But in 2003, it was. Before then, most of the big players in the home industry were not just uninterested in seeking out designers—they actively shunned them.
"For a long time, there was this stigma in the home furnishings retail business that interior designers were amateurs with business cards showing up in stores to try to get a discount. Plus, dealers would see doing onesie-twosie orders as a kind of a nuisance," says Business of Home columnist and veteran retail journalist Warren Shoulberg. The phenomenon also extended to the manufacturers who made product for the retail market. "I remember in High Point, showrooms would put up signs that literally read, 'No Interior Designers!'" recalls Shoulberg. "They were trying to keep them away for years and years."
It's hard to know exactly what changed. Some cite the rise of HGTV and an increasing appreciation of interior design at all levels of the market. Others say it was a function of the 2008 recession, when retailers and High Point manufacturers alike suddenly couldn't afford to be picky about whom they sold to. And then there are the raw numbers: There are simply more designers now—according to the Bureau of Labor and Statistics, the profession has grown by 30 percent since 2005.
Whatever caused the change, the result is striking. Whereas two decades ago, it was something of a novelty for Williams-Sonoma to reach out to designers, today, all of the national retail chains have trade programs. Regional furniture chains have them. Even buzzy direct-to-consumer furniture disruptors like The Inside, Burrow and Outer aren't trying to disrupt designers. They all have trade programs.
Designer outreach has become part of the retail playbook, says Krista Stelling, senior vice president of sales and marketing for British retailer OKA. Her company, an established brand in the U.K., sees its trade program as a crucial component of breaking into the U.S. market. "It's really important for us to reach designers," she says. "There's the influence that designers have, and the credibility they convey—if you can win them over as customers, you know you can sell to consumers. Then there's the pure business, the volume that designers purchase."
What's strange is not that retailers covet designers as customers, but that it was ever any other way. All sellers of home furniture struggle with the industry's "cadence problem"—you put in the expense and hard work to sell a sofa to a customer, then they don't need another one for a decade. Interior designers neatly solve that challenge, as they're the only customers who buy 10 sofas every year.
Designers also have a unique kind of clout in the marketplace, which has been multiplied by social media. Brands rightly see landing a sale with a designer as not only reaching the client, but the thousands—or tens of thousands—of followers the designer has on Instagram. When I asked Anna Payne, vice president of retail for Canadian furniture brand EQ3, whether she would rather have a superstar designer like Kelly Wearstler post about one of the company's sofas or sell 10 of them, she laughed and said both would have about equal weight.
None of that is lost on retailers, who in recent years have been fine-tuning their trade offerings to try to draw in an even bigger designer audience. Often, such efforts take the form of adding customization options, bulking up a concierge team, or offering perks wherever possible. CB2, which revamped its trade program in the spring of 2020, is using events as a hook—this fall, it made a point of opening up a new San Diego location to the trade for an opening-night party the day before it opened to the general public.
In 20 years, designers went from the sidelines to being the first in the building. What a turnaround! Is it a good thing?
The first thing to understand about the rise of retail and its impact on the interior design business is that retailers' efforts to reach designers are working. In a study conducted by Business of Home in 2018, designers reported shopping retail for their projects roughly 11 percent of the time. Only three years later, that number had leapt to 30 percent.
Some retailers are private companies and don't share revenue numbers, and even the public ones typically don't disclose many details about how much their trade programs bring in. But in conversations with retail brands, you get the general sense that these initiatives are growing, not shrinking.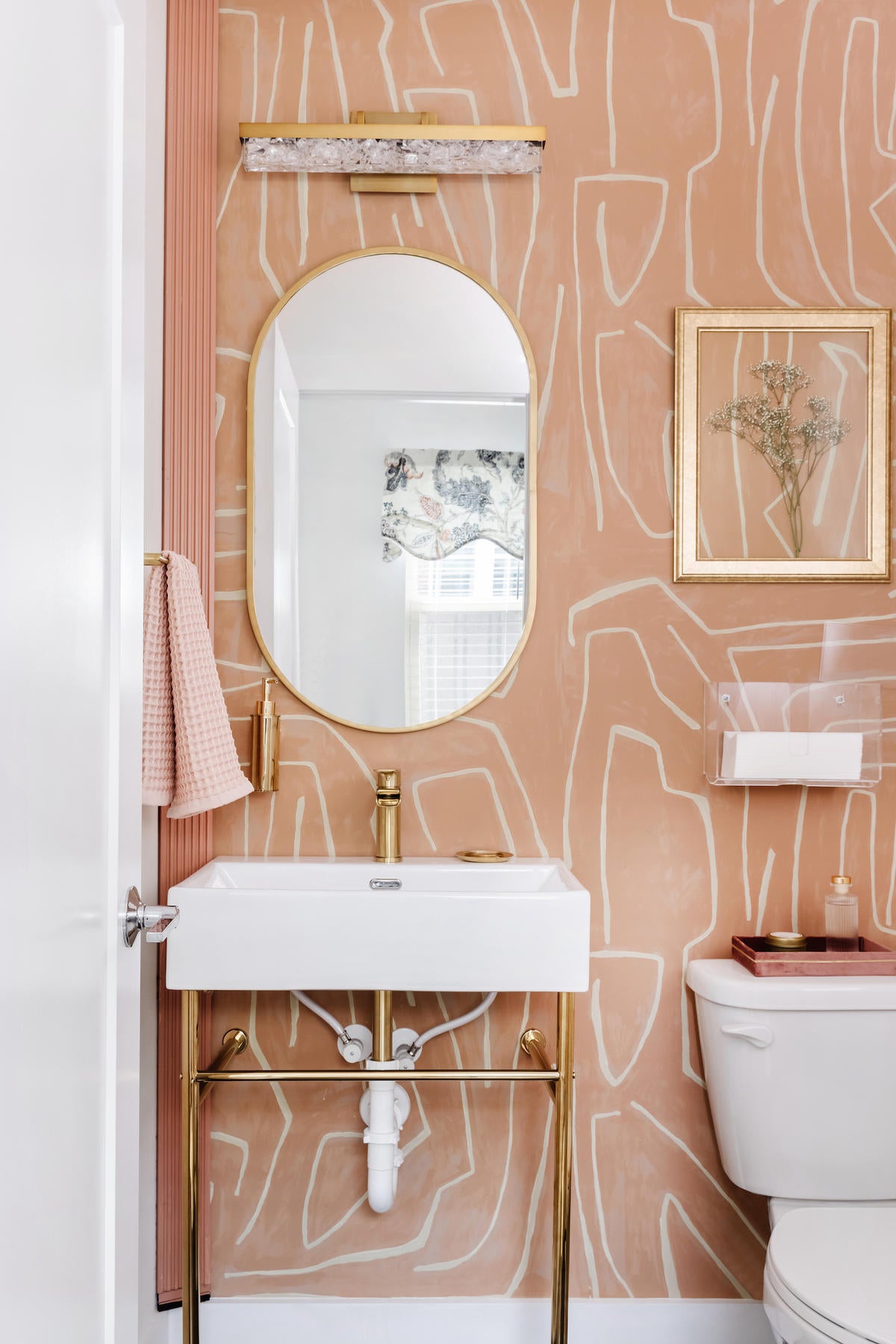 More subtle is the cultural shift that has taken place in the industry. Historically, designers might have looked to retail to fill space in less-showy areas of a home. (As an editor who profiled designers in the aughts, I remember writing the phrase "X designer uses Pottery Barn for the guest rooms" dozens of times.) That's still true, but a respect for the aesthetics of retail brands has crept into the conversation today, as well. "Before, retail brands were maybe a year or two behind what was going on in the high end of the market for furniture and lighting," says New York–based designer Rodney Lawrence. "Now, they're literally only months behind."
Certainly, developing cooler furniture and decor isn't only a matter of targeting interior designers. As the general public has gotten more design-savvy, retailers have sought to deliver looks that feel more plugged into the zeitgeist. But in some cases, brands do consider designers when creating their collections.
CB2's senior vice president of marketing, Samie Barr, says that the Crate & Barrel brand family recently revamped its trade program partially in response to the organic growth of its designer business. As part of the effort, the company spoke to designers and uncovered a desire for performance fabrics and materials like Lucite and marble, which aren't common to most retailers. (Just an hour before speaking with Barr, I chatted with a designer who singled out a CB2 travertine tables as one of his retail go-tos—some in-the-moment proof that the brand's message is working.) Jill John, who helped set up Williams-Sonoma's trade program in the early 2000s, is now chief customer officer for Interior Define. In many ways, the existence of a brand like this—which offers customization in 4-inch increments on some of its upholstery and allows consumers to choose fabrics and cushion fills—speaks to how far retail brands have come in catering to the trade. It's no surprise that John is eager to court a professional audience at the company—it is a retail approximation of an upholstery workroom.
"Before, [designers] would have to go to a design center to get a custom sofa in the $10,000 range," she says. "Now, they can have the same thing at a lower price point. Brands like Interior Define have uncovered that we need to be as designforward as possible, not only for our customer base but in order to work for the trade."
Retailers in general have improved their offerings for a more exacting clientele than the general public. Some, like EQ3, are able to do COM and have regional reps in each market. Others, like CB2, have an expanded range of customization options exclusively for designers. Across the board, hiring dedicated staff to tackle designers' issues and offering an omnichannel trade experience—from websites to in-store shopping—seems to be de rigueur. "Designers want to be able to pick up the phone and get answers fast, understand what the lead time is, and know where their order is," says John. "You can't just have a sales team that's prospecting designers; you need high-touch customer service that keeps them coming back."
But although designers have come to respect the style on offer at retail brands, it's less clear whether the service is on par with what they might get from a trade-only source. That depends, of course, on which retailer and trade-only source you're talking about. Lawrence has experienced almost no trade support from the retail brands he shops from; many designers told me COVID has dragged down the quality of customer service across the board. But one designer who requested anonymity says her rep at Wayfair gave her the best customer service she'd ever had anywhere.
Regardless of brand-to-brand discrepancies, there's little doubt that retailers are getting better at attracting designers and serving them once they're on board. Still, the biggest impediment between designers and retailers has never really been style or service—it's money.
Despite retailers' growing interest and investment in designers, reading between the lines of some of my conversations with retail executives, I sensed a disconnect between the employees tasked with setting up a trade program and the CEO signing off on it. It's not hard to see why: Retailers hate putting their product on sale, and a trade program is, in essence, a year-round sale. Though no one quite said as much, it wasn't hard to envision a pointed conversation between a marketing manager and a high-level exec wondering exactly why designers deserved 20 percent off of everything all the time.
The discount that retailers struggle to justify may not be enough to entice designers anyway. Unlike trade-only companies, retail brands—generally speaking—don't have the margin baked into their cost structure to allow them to heavily discount their product and still be profitable. That's especially true for direct-to-consumer disruptors, which have specifically cut out margins to sell their product at a lower price point than big brands with brick-and-mortar footprints. All that is to say, most retail trade programs only offer designers a discount of anywhere from 10 to 25 percent (20 percent seemed fairly common) off the list price—significantly less than the 30 to 50 percent offered by trade brands, if they even have a publicly listed price.
This creates a conundrum for designers who charge on a markup basis. To take a simple example: Imagine a retail chair listed for $1,000. With a typical trade discount, it would go for $800. Assuming a markup of 30 percent, the designer would be selling the chair to their client for $1,040—more than what the client would pay for it themselves.
That math only gets more dire when you factor in sales. While 20 percent is a good discount to give out year-round, many retail brands will slash prices even lower during promotional periods, which further erodes any pricing advantage a designer may have. If the $1,000 chair were marked down 40 percent on Black Friday, the client could get it for $600—which is $440 less than what they would have paid through a designer.
The meta challenge that shopping retail creates for designers is that it forces them to choose between two awkward options: One is to take a smaller markup so that their price comes in at or below the list price. The other is to maintain their markup and risk having an uncomfortable conversation with a client who wants to know why they're paying more. Both are easy enough to overcome, but you could forgive designers for not wanting to have to deal with the issue in the first place.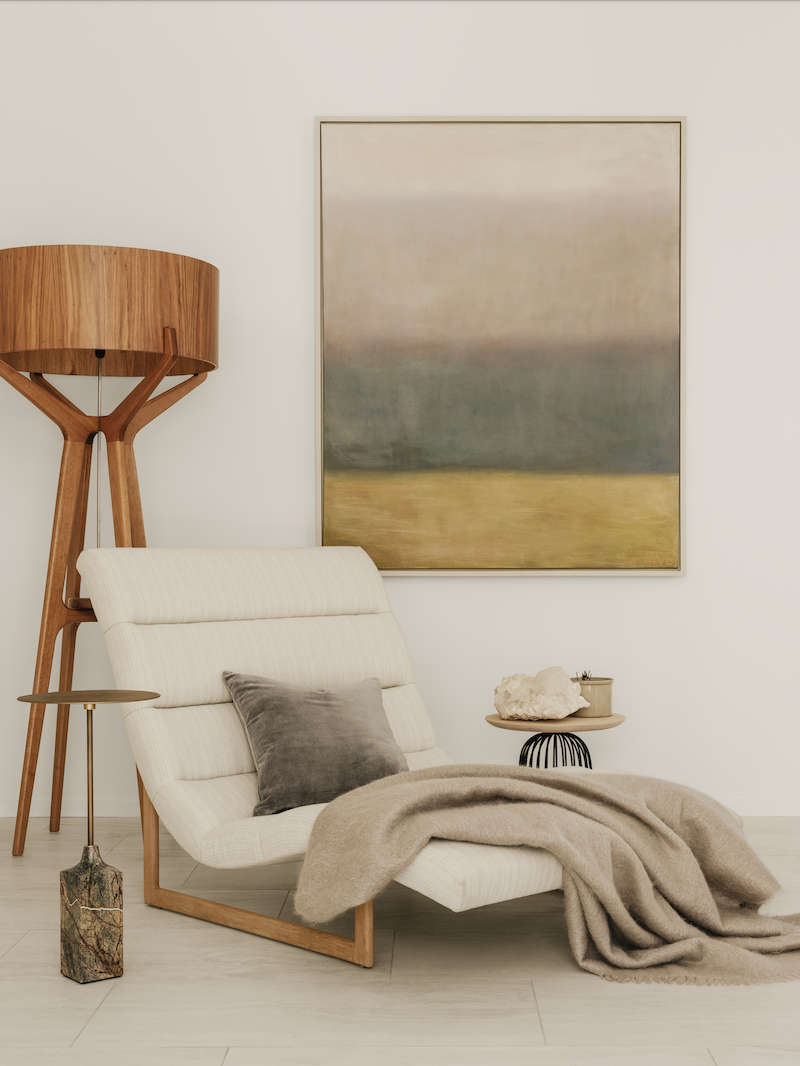 Brianna Broyles Photography
In discussing the best way to shop retail, I got a range of answers from designers. Some take a lower percentage on retail goods in order to keep clients placated. Others were confident that designers should never take list price into account ("My markup stays the same for both trade vendors and retail vendors," says Lawrence).
As is often true in design, the relationship with the client matters more than the dollars and cents. "It's so important to set client expectations in the beginning so [conflict] doesn't happen down the line," says Joshua Smith, an interior designer who splits his time between New York and Palm Springs, California. Smith shops at retail sources for many projects and says the best strategy involves good communication and a quick tutorial on how his business works. "Early on, I introduce clients to what a net price is and explain that once you add my markup on top of that, if you average it out, you're either paying at retail or less than retail—plus you get someone on your team who is ordering, tracking the shipping and dealing with the install," he explains. The firm now shows clients data from its in-house analysis of pricing on past projects to illustrate the point. "I frame it as a win-win strategy. Establishing that language at the outset is so important."
There's a correlation between how much designers shop retail and how much they stress about the pricing issue. After all, if you're only purchasing 10 percent of a project at retail, it doesn't hurt to take a smaller markup here and there or have a stray conversation about why a side table is coming in over the price the client sees online. But for designers earlier in their career or working with clients on a budget, the challenge of specifying a lot of retail product can feel more pressing.
"When designers talk about retail, the client's priorities are often left out of the conversation," says Ashley Ross, founder and principal of North Carolina–based Muse Noire Interiors. Ross shops a good amount of retail for projects and never takes a markup that pushes the item above the list price, in large part because many of her clients are new to the process and take some educating. "Close to 90 percent of our clients are hiring a designer for the very first time, so there's [already an element of] justifying the value of design," she says.
Though she does not shun retail, in the next phase of her business, Ross is looking to work more with the trade. "My goal for 2022 is to shop more trade accounts," she explains. "I don't really care about the aspect of [other designers] questioning whether you're a 'real designer' if you shop retail. What I do care about is feeling like I'm leaving money on the table."
Even with an impressively cool collection and a trade program with perks, it can be hard for brands to shake the notion that retail is something designers graduate from. The stigma may be gone, but the math hasn't changed.
It's hard to see how being wooed by retailers is anything but a net good for designers. As brands compete to sharpen their collections and buff up their trade programs, designers will reap the benefits. But in the broader ecosystem of the design industry, companies that sell to the trade only may be viewing the rise of retail with some nervousness.
It's a cliche of interviews with business leaders that no one will say who their competition is (if you read enough of them, you'll hear a variation of "We only compete with ourselves" so frequently that it loses all meaning). In design, most trade executives dismiss the idea that they're competing with retail brands as absurd.
There's some truth to that. The client who's interested in spending $50,000 on a custom sofa probably isn't the same one that's late-night browsing on Wayfair for a deal on coat racks. Retail brands may have gotten better at attracting designers, but that doesn't mean they've successfully lured them away from to-the-trade sources. Much of the design industry's recent growth has occurred downmarket, as middle and upper-middle-class Americans have warmed to the idea of hiring a designer—and these clients can't afford to do custom everything. Basically, the overall pie has gotten bigger, especially at the price point where retailers compete.
Even so, trade company executives are keeping their eyes on retail. Many will privately admit that RH, in particular, has been successful in defining itself as a luxury brand to consumers and carving out a slice of to-thetrade business—in some cases by working with the same artisans who built their names in the showroom world.
Here and there, trade brands are explicitly making moves to head retail off at the pass. In 2018, for example, Kravet launched Kravet Edge, an upholstery line with a lower price point than its standard selection. At the time, the company said the move was partially to provide an option for designers who loved Kravet but were going the retail route because they couldn't justify to clients the expense of buying 12 custom dining chairs.
Even if to-the-trade brands are confident that they win on quality and the pricing power they give designers, most will agree that retail has been far quicker to take advantage of technology. "In the trade, we've always hidden behind this [idea that] no one can beat our customer service," says Eric Chang, co-founder of Georgia-based furniture brand Hellman Chang and former president of the Decorative Furnishings Association. "[But] service is also expediency and ease of communication. Everyone is trying to do things on the technology side to catch up to big retailers."
The trade's recent attempts to embrace e-commerce are a case in point. Features like one-click shopping, checking inventory online, and 3D product models are all borrowed from consumer shopping. Just as retailers are learning to attract the trade, trade brands are taking lessons from retail. "We're learning that we can't discriminate between consumers and designers anymore—we're all human; we're all used to interacting with websites and brands a certain way," says Chang. "To say, 'Well, designers don't do that' is just lying to ourselves."
Homepage phtotography: A Long Island beach house designed by Rodney Lawrence, who says that retail brands have gotten better at keeping their finger on the pulse of style. | Marili Forastieri