In any design business, there's money coming and going at a dizzying, sometimes unpredictable rate. That's why it's crucial to create systems that allow your business to access a constant stream of income. Here's how successful design firms do it.
While interior design is a creative pursuit at heart, it is also fundamentally a business. Though it sounds obvious, it can sometimes be easy to forget that if you aren't profiting from your design work, you probably won't be doing it for much longer. But for many designers, navigating the highs and lows of their firm's bank balance can be a constant source of stress.
As with any successful venture, the key to financial stability is structuring your firm so that money is continually flowing into your business. "A peeve of mine is that so many designers are always chasing their next payment," says Bay Area–based business coach Sean Low, who specializes in advising creative entrepreneurs. "They work and then get paid instead of being ahead. The ideal way to run a business is to have a full bucket where you're in control of when and how much money comes out, versus constantly draining your bucket and having to fill it back up. You want to be the one turning your fiscal faucet on and off—any other way just sets you up for terrible cash flow and problems down the road."
Identifying a firm's revenue streams might seem fairly straightforward: Designers charge in various ways for their design work, project management and procurement, and a margin on product sold. But deciding when and how to charge for each of those phases is less obvious, with pricing models and billing practices that vary wildly from firm to firm. (Even identifying three buckets of revenue isn't universal. For example, some designers use product markup to cover procurement costs; others bill a flat or hourly fee for procurement and view product sales as a separate source of income.) Because conversations about pricing structures have long been taboo among industry professionals, designers have often been left to figure out how to charge their clients in grueling rounds of trial and error. But as frank discussions about managing a firm's finances become the norm—with fellow designers, and even with clients—long-held ideas about how to bill (and why) are shifting, too. From design fees and procurement costs to billing frequency, we're getting candid about how firms can manage their money and offering a road map for keeping cash flow in control.
Charging by Design
Figuring out how to charge for design time is a firm's first hurdle. Most bill an hourly rate or a flat fee, or some combination of the two. Often, the methodology is based on a messy web of factors, including everything from personal preference and perceived ease of billing to a sense of control. The pros and cons have been endlessly rehashed—a flat fee for those who hate keeping tabs on hours, for example, or hourly rates for designers who use their invoices to establish boundaries and curb client indecision. While most conversations about how to charge focus on the philosophical, it's easy to lose sight of the practical reality that a firm's approach to billing is also the foundation of its financial health.
Kristin Mullen is among those who've found that a mix of flat fees and hourly work offers the best protection of her firm's bottom line. When she first started her business, the Dallas-based designer charged a flat design fee for everything, but she has since changed her approach. "I found myself on the phone at 10 p.m. with a client who didn't like a lamp and realized I wasn't billing for that time," she says. "I knew I had to reassess." Now, the scope of work determines how she bills. "I'll do a flat fee for a one-room project, but for a whole home, it's really difficult to assess time [commitment] based on one or two client meetings," she explains. "While you might get a great read on the design, it's difficult to tell how decisive people will be. And with construction projects, if you need to meet with the tile installer and they're late and you're left waiting at a job site, a lot of time is going into that project that isn't in your control."
Other designers find that the hassle of tracking hours (and the difficulties of determining an hourly rate that is both profitable and fair) simply isn't worth it. "I was doing an hourly fee when I launched my firm, but I quickly began to feel like I was lowballing myself," says Malik Logan, who founded Raleigh, North Carolina– based firm The Tailored Interiors in 2020. "I didn't know how long it would take to work on a given project, and I found it hard to come up with an hourly price that would actually bring in income." After discussing the matter with a more veteran designer, Logan decided to move to a flat fee charged at the beginning of the design process.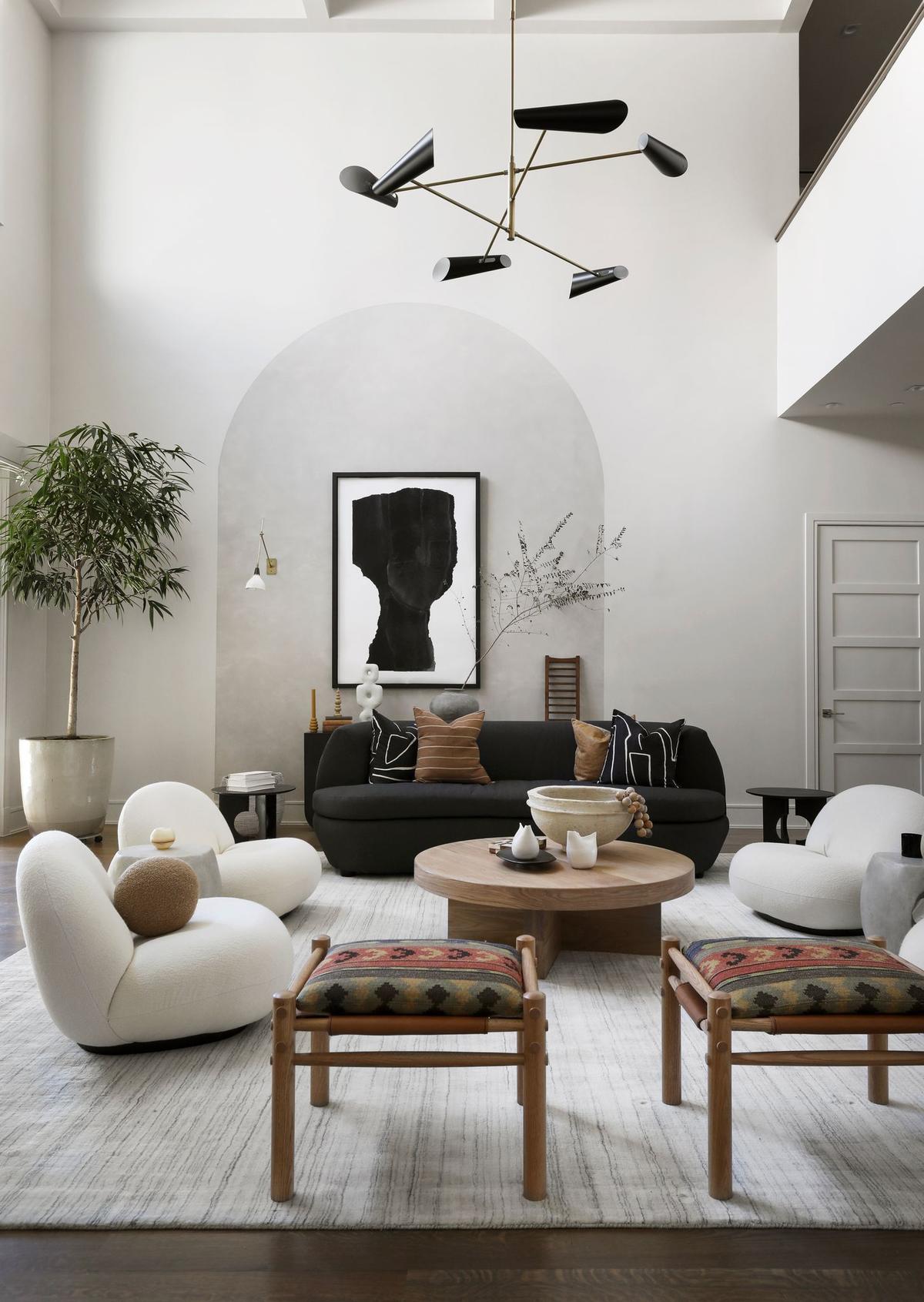 Ginger Curtis of Urbanology Designs was attracted to the simplicity of a flat design fee. "I can see how other designers feel that there's protection in hourly fees, but I know how long a job is going to take, and I'm confident that my team can deliver in that time frame," says the Dallas-based designer. "Our design fees and the cost of products are paid in full before any item is ordered. It gives me peace of mind because I never want to be in a position where I can't pay my staff's salaries—that's my worst nightmare."
While Curtis does see clients stop in their tracks when presented with upfront fees, she says the whole process moves smoothly once the sticker shock has passed. "There's usually a moment of seeing our fees and going gulp! But then they know exactly how much it's going to cost. Clients aren't getting sucked into a black hole of quarterly bills for as long as the job takes. It's just, 'Here is our price, and it's not changing.'"
Low recommends a flat fee unless designers are willing to be tough around hourly billing. "My issue with hourly models is that it leaves the designer collecting what's owed instead of getting paid ahead of the work," he says. "You want to be the one in charge of your cash flow, not chasing clients for payment on work you've already done. And, in my experience, hourly rates can give clients the means to question how you're charging. You're opening yourself up to questions like, 'It took you this many hours to shop for a chair?' And then you're on the defense about your process. If you want to charge hourly, my thought is that you should approach it like a law firm—collect a retainer and work that down."
Low's suggestion of billing upfront for a package of hours raises an interesting point: It's not just how or how much a designer charges, but also when. For designers looking to even out their balance sheet, implementing a steady cadence of monthly or quarterly bills—whether those are an amortized flat fees or hourly charges—can do wonders to smooth out the volatile feast-or-famine nature of charging for design work, where there's often a heavy concentration of activity at certain phases of the project.
Even if a designer charges a flat fee, there are different approaches to breaking it up. Curtis charges half her design fee to get a job on her firm's calendar, followed by the other half after the design concept is presented. New York–based designer Everick Brown aligns his invoicing with his process by collecting 50 percent of his design fee at the beginning of a project, another 25 percent during the procurement phase and the remaining percentage after installation. Because her projects tend to stretch for years at a time, Oklahoma City designer Bebe MacKellar charges an annual design fee to keep cash coming in throughout the life of the job.
After calculating the amount, which is based on the scope of the project, she bills the client for the 12-month period to come. "Some projects might take five years to complete, so it doesn't make sense for us to get paid one fee in all that time," she says.
For even more of a buffer, New York designer Vicente Wolf (a former client of Low's) starts his relationships with clients by charging a flat fee for design work and a retainer that amounts to 10 percent of the project's budget, which is returned after every bill has been paid at the conclusion of a job. That retainer sits in his books as a safeguard against any changes. "After you present, you still get paid for your time—even if the client chooses not to proceed, or if they disappear without paying their balances," he explains. And while the initial invoice can be a hefty figure, communication upfront is key: "That's clear in all our contracts," says Wolf. "I don't ever want a client to be surprised when they get a bill."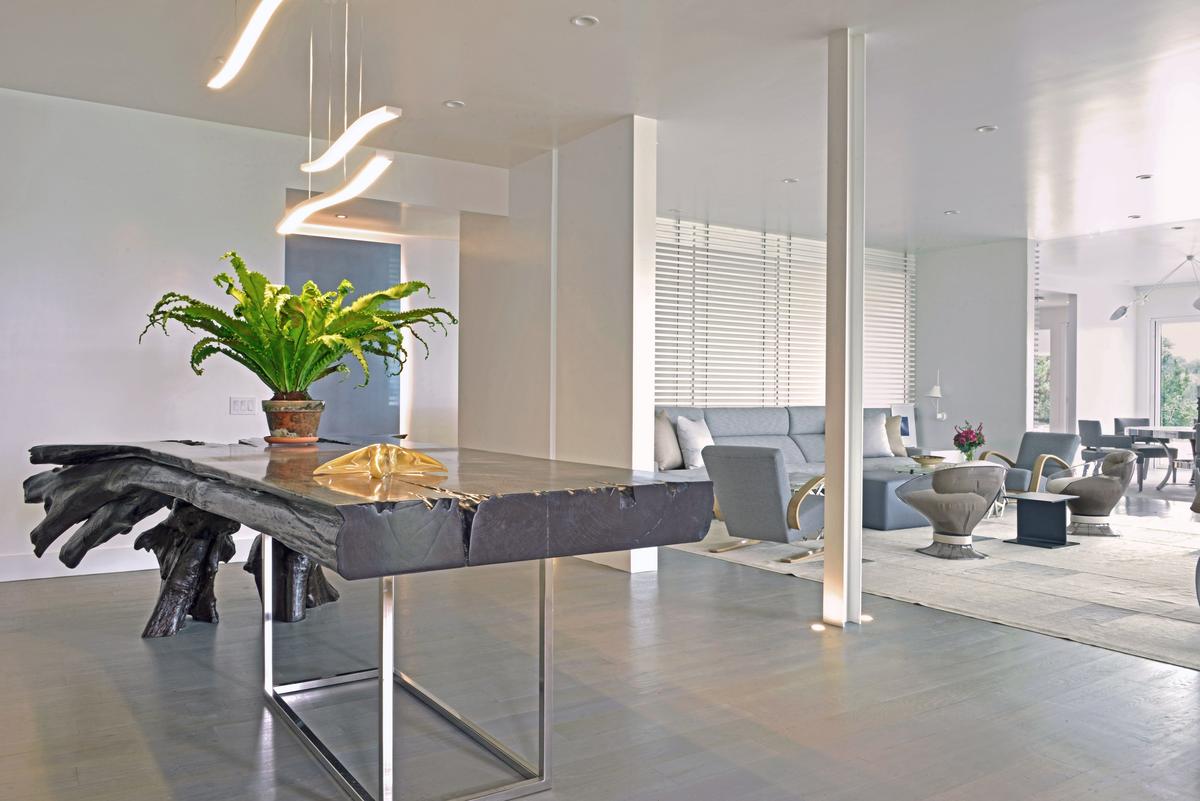 Shopping Spree
In addition to collecting design fees, designers receive an influx of cash during the procurement phase—the funds that will go to vendors for labor and furnishings, but also all of the firm's revenue from marked-up services and products.
Historically, designers asked their clients for a deposit on purchased goods, then collected the remainder at installation. These days, collecting payment in full for the proposed items is becoming standard practice for many design firms, which means the designer is never fronting any of the costs for ordered items. After Curtis's client approves the design, she sends an itemized proposal that outlines the cost of every product that will be used in the project. "If it's going to cost $500,000, we get a wire transfer for $500,000," she says. "We're never using our money to order anything. We wait until we're 100 percent funded to start procurement, so we have zero problems with cash flow because we're only using the client's money."
Wolf approaches the process similarly. "As soon as we get the money, we generate the purchase order," he says. "I never want to hold the client's money. A lot of designers hold the money back for other costs and then think they have a lot of money to run their business with. No, that's the client's money—and it's the kiss of death for any business to operate using your clients' money."
That church-and-state separation can be achieved in several ways—a choice that ultimately comes down to how a particular designer prefers to handle accounting and cash flow, but one that also creates a telling split between ours and theirs. To keep his revenue separate from funds dedicated to client purchases, Logan opens a dedicated checking account for each active project. Others, like Brown, have a general procurement account for all projects, separate from the firm's operating account.
MacKellar, who took over Fanny Bolen Interiors from her mother in 2017, says the firm used to front the cost of the furnishings, collecting payment only after installation. "Years ago, she had a client who was a local businessman, and when she explained that she'd collect payment at the end, he seemed shocked," recalls MacKellar. "He said, 'And why, exactly, are you bankrolling millionaires?' We had never thought of it that way before. We have charged a deposit ever since." These days, the firm takes 70 percent of the total procurement cost upon ordering, then collects for the remaining 30 percent at installation. "Obviously, we want to make sure we have the money to pay for the merchandise, taxes and shipping, but it is nice to have an incentive at the end of the project as well," she says. "It also allows for easier changes if things shift during the course of a project—especially during the pandemic, when fabrics may be discontinued or we may have to substitute a piece of furniture."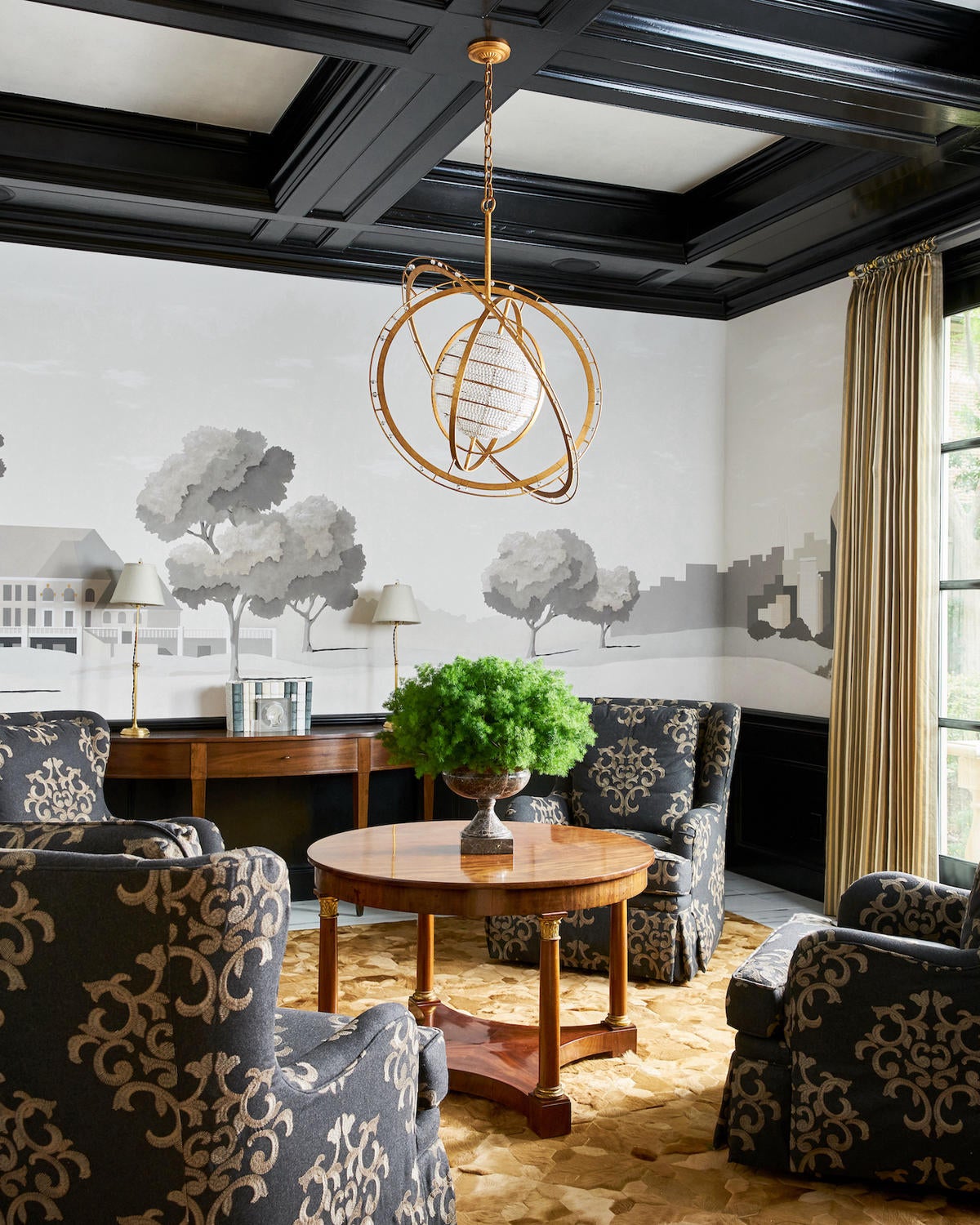 Low always advises designers to collect 100 percent of the procurement costs before ordering begins. "How the designer manages a vendor is up to them—if they need to hold money back for a maker and only pay a deposit upfront, that's their business," he says. "But for their client, there's no need to hold back procurement money." While attitudes may have been different pre-internet, when there was a legitimate fear that paying upfront for goods could result in swindling, clients now have ways to keep designers accountable: A single bad review of a designer on Houzz or Google means the tables have turned, Low argues, and it's the designer taking on the risk by not collecting money beforehand. "The concept of the reputational risk to a designer has actually been amazing, because it gives the client some sense of control," he says. "There's now very little rationale for partial payments or payments after goods are delivered. If you do that and you're left shouldering costs, that's self-inflicted."
These days, many designers also insist on managing the procurement process rather than allowing clients to purchase straight from vendors. "You wouldn't go to the grocery store and expect to pay the baker for the bread—you pay the store what they've decided the bread is worth," says Dennese Guadeloupe Rojas of Silver Spring, Maryland–based Interiors by Design. The only time Wolf lets a payment go around, rather than through, his firm is when it comes to contractors. "If the client is paying me and then I'm paying the contractor, then, really, I am the contractor and they're a subcontractor at that point, and I don't want that," he says. Brown, meanwhile, doesn't mind if a client prefers to pay vendors directly—for those clients, he sends them a bill for his markup and other fees like shipping, warehousing and delivery. "Particularly if it's a suspicious client who is always questioning things, I honestly prefer that they pay the vendor," he says. "You have to be careful and make sure that you're still collecting your cost-plus, but I'm not opposed if it puts the client at ease."
While some designers regard their markups as trade secrets, others clearly state their terms in their contracts. Brown's solution, for example, requires a straightforward approach to the cost-plus model, a route not all firms are willing to take. Mullen charges a 25 percent markup on standard items and 30 percent on pieces requiring customization, a rate she came to after a discussion with other Dallas-based decorators. "I wanted to make sure that what I was charging was fair to me but still a good value to the client should they check up on the pricing on their own," she says. MacKellar and Curtis, meanwhile, both notify clients that they'll be paying an equivalent retail price on goods, without disclosing a specific surcharge. "We don't mention it unless they ask," says Curtis. "You're not hiring us to access a discount—that's not what we do at all. But if they're curious, we explain that they won't pay more than what they'd pay on their own. Most clients leave it at that." Still other designers avoid calculations altogether and simply bill their clients for the cost of the goods they're procuring with no additional markups—but those firms also typically charge a much higher rate for the design, whether it's a flat fee or hourly billing, and may also charge additional fees for procurement and project management.
While no two designers run their firm the same way, it's safe to say that the best financial approach is whichever one keeps a firm profitable. As long as a designer is in control of the cash flowing into (and out of) their coffers, it doesn't much matter how the taps get turned on. Sometimes, Low posits, the most important reminder designers need is that their work delivers tremendous value—and they deserve to be paid for it. When he was working with Wolf, the designer once sent a client a bill for postage his firm had paid on their behalf. "At first, I thought he was joking—but the more I thought about it, I realized he was absolutely right to do so," says Low. "Whether it's 47 cents for a stamp or $47,000 for furniture, it makes no difference—there are no favors. When money is earned, it needs to be paid, and if it's not paid, then there's a problem."
Homepage photography: Dennese Guadeloupe Rojas created a showstopping emerald entryway for a client who wanted an impactful yet elegant space. | Donovan Eaton