In praise of the solo designer.
Somewhere amid the emergence of "unicorn" brands and "rise and grind" coffee mugs, the frenetic whatever-it-takes ethos of buzzy startups has seeped into the workplace at large. Entrepreneurs and CEOs have become celebrities in their own right. Even the lingo of Silicon Valley—talk of "scale" and "disruption"—has found its way into businesses of every shape and size. Ours is an era of serial entrepreneurship, side hustles, monetization and growth—always growth.
The rise of hustle culture has come at a unique moment in the design industry. For most of the history of the profession, design firms—even the famous ones—were by definition small, local businesses. Over time, travel has gotten easier, design has become more mainstream, technology has broken down traditional barriers, and mass media has made everyone and everything a brand. In 2022, it's entirely possible to be a decorator, a CEO and a celebrity all at once—or, at the very least, run a huge firm with projects all over the country.
It's not a bad thing that the ceiling for designers is historically high. But with that comes the expectation that, just because these opportunities exist, designers ought to take advantage of them. It's a subtle but undeniable pressure. We're even guilty of exerting it ourselves at Business of Home. You'll find plenty of advice in our pages about how you grow a design business—but very little about whether you should.
"So much of what we think we want to do as small business owners is actually what we're told we should be doing," says Justine Clay, a business coach who specializes in working with creative entrepreneurs. "It's the external narrative around what it means to be 'a successful business owner' that is telling us: It's not a real business unless you scale. I'm all for that if that's what you want, but I always tell people it's not the only game in town."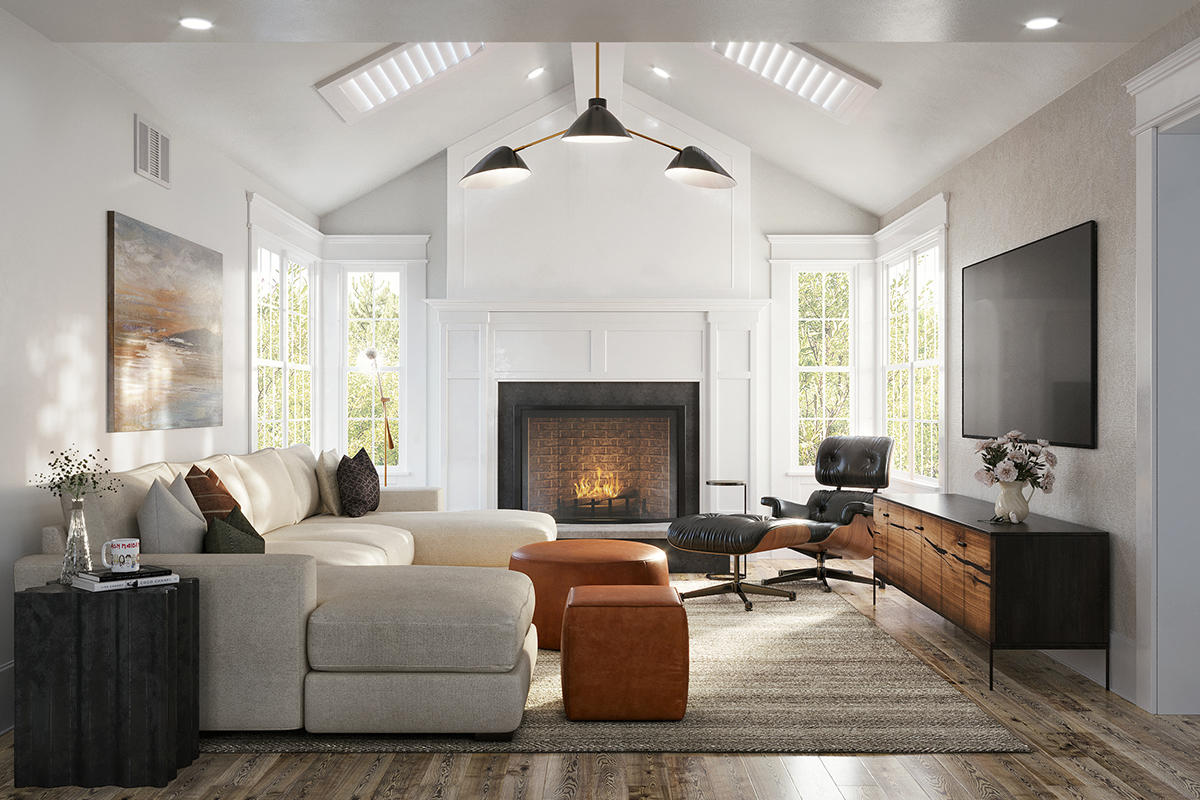 Courtesy of Juanita Jimenez
Far from it! The reality is that thousands of designers happily run one-person firms and plan to keep it that way. They have size in common, but how they arrived as solo acts varies wildly. So does what they like (and don't) about going it alone.
Some, like Dallas designer John Phifer Marrs, have scaled back from running a bigger operation. At one time, his office fielded 12 employees, and he owned an antiques store to boot. After moving locations and getting rid of the shop, he pared down the firm's staff. Then COVID hit, a few team members retired and Marrs started doing more and more himself.
At first, he hated it. "I was not happy—for a year I was mad. But it was me with the problem, and I had to adjust my thinking to a new world. Now I like it," he says. "I'm much more hands on, and it's great. I enjoy my relationships with clients more—I had forgotten how much the client really wants to see me. I had even forgotten how much I loved shopping! I know designers who never shop or get out of their office. But I like to shop. If I'm in a bad mood, put me on a shopping trip and I'm happy. I missed that."
Others knew from the very beginning that they wanted to fly solo. New York designer Starrett Ringbom worked in fashion, public relations and design before founding her firm Starrett Hoyt in 2014. By the time she went out on her own, she knew it would be just her. "I studied art in college and was approaching it from a creative perspective. My goal first and foremost was just to be a designer. I wanted to make enough money to keep going, but I never wanted to be a businessperson," she says. "I don't want to be a boss, or have an office full of people or be a manager."
The client said they really wanted to work one-on-one with the principal designer, and I said, 'Well, with me, that's what you're going to get!'
John Pfifer Marrs
For many solo acts, the motivation is precisely that: a desire to focus on the creative part of the job as much as possible. It can also come down to something even more basic, like fundamental personality traits. Arlington, Virginia–based designer Corinne Vassallo worked for a hospitality design firm for years before she was furloughed in the early days of the COVID pandemic, which pushed her to pivot to a solo residential practice. She founded Corinne Victoria Design, and from the get-go, it was a better fit. By the time she was asked back by her former firm, she was making more money out on her own.
"I wasn't myself in the corporate atmosphere I was in," she says. "I didn't love office culture. I think it has to do with being an introvert—I work best when no one's trying to make small talk with me. There was also pressure to speak up in meetings just to say something, but I work best when I can have time to reflect on what's being said and come back with a thoughtful design."
There are many advantages to staying solo. The biggest is obvious but worth saying: flexibility. All one-person design firms list the F-word as a key reason to keep things small. Sometimes it's the freedom to work from home in pajamas (keep in mind that, before COVID, this ability was unique) or take time off for a lengthy vacation. Just as often, it's the flexibility to work around the needs of a growing family.
Maureen Magula, of Virginia Beach, Virginia–based firm Creative Group Interiors, started her company at age 25. At the time, design was an all-encompassing obsession and she had ambitions to build a bustling studio. When Magula got married and had a son, she had the realization about design that many do: You can still do good work while being closely involved in your children's upbringing—but it helps if you're not trying to work around a 9-to-5 office schedule or manage employees. "The irony is not lost on me that I named the firm 'Creative Group Interiors' and I remain a creative group of one," she says with a laugh. "But [staying solo] has given me the freedom to really focus on the little details like crafting the exact dimensions of a fluted apron for some cabinetry. And if I needed to, I could take the afternoon off to go help with an event at my son's school."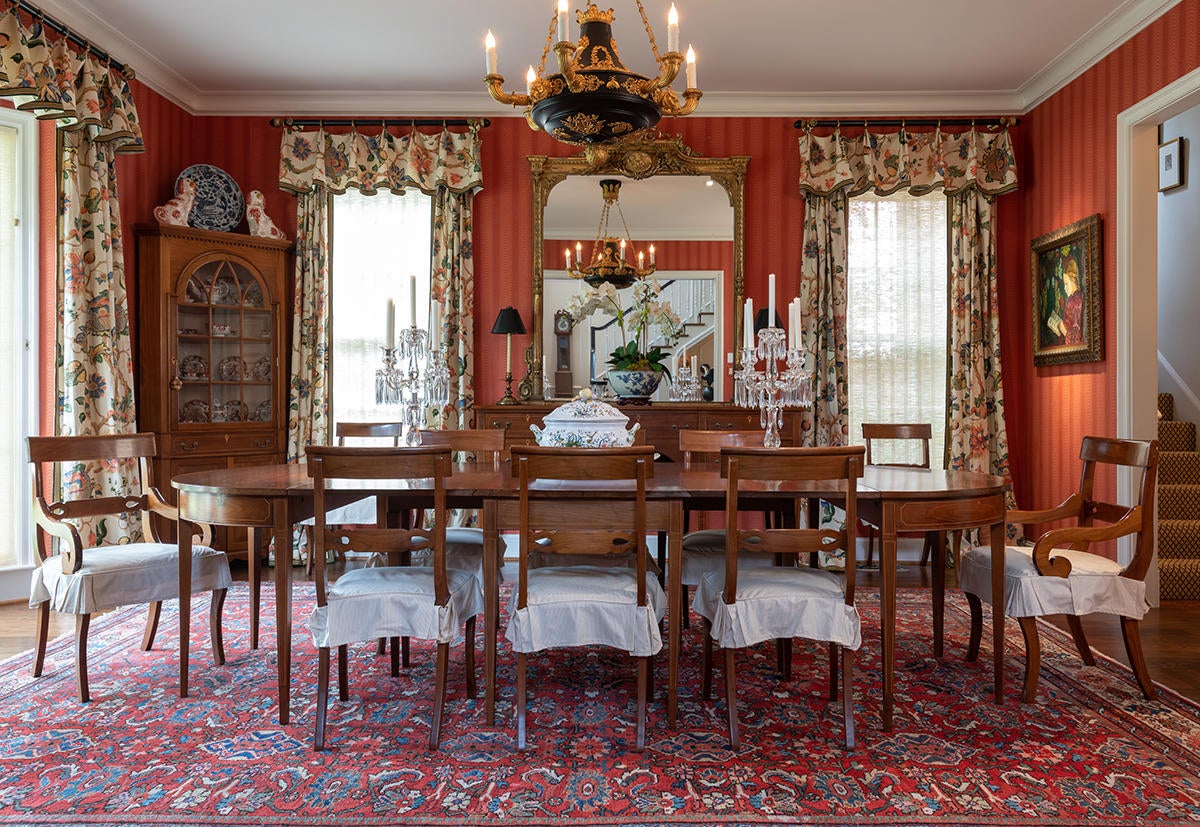 Michael Hunter Photography
Juanita Jimenez of Lyndhurst, New Jersey firm Willow & East left behind roles at corporate architecture and design firms because the long hours and arduous two-hour commute into Manhattan prevented her from spending time with her children. Building a one-person residential practice was a way to take on exactly as much work as she could do well—no more, no less. "It gives me balance, flexibility and control of my time and my family's time," she says. "The pressure to be responsible for someone else's living and time is just another thing to worry about."
Of course, the freedom from having to manage employees comes with the responsibility of having to do more or less everything yourself. Lone designers avoid the "growth at all costs" aspect of hustle culture, but they certainly do not work less. Fanatical organization and next-level time management are common superpowers among solo practitioners
"If I compare my time now to how I managed it at the architecture firm, it's night and day," says Jimenez. "There, you'd jot down your time for the day, but it wasn't exactly down to the minute. It was a bit of a guess for how much time you spent on something. Now, in my office I have a timer going—always."
Sometimes that means spending valuable time on tasks that don't make you money. (Fixing issues with a website is a classic solo designer time sink.) It can also mean relearning things that had once been handed off to subordinates. Going solo "has made me realize how much time you can waste, and how valuable organization is," says Marrs. "Instead of depending on other people to be organized, I found I needed to work on my own organization. I think I've become a better designer because of it."
The other big challenge to working solo is that there's a very hard limit to how much work you can take on. Ask a lone designer whether they've ever had to turn down a project they really wanted—you'll get a speedy yes. "All. The. Time," says Magula. "I know my limits. The biggest disservice you can do to a client is stretch yourself thin and not have the time or energy to give your all to their project. You just can't do that."
And what may seem at first like a drawback is, for many solo acts, actually an upside. Designers with large firms will likely find themselves—at least, during leaner years—entertaining projects that aren't an exact fit, just to make payroll. Solo designers really have no choice but to work on just a handful of projects. Often, that means only doing work that truly fits—and giving it your full attention.
"When you have this facility, this overhead—it's this giant nut to crack every month. You have to take jobs because you have to keep feeding the furnace. [When I had a larger staff] I rarely said no because I always had someone in the office who could help me handle the project," says Marrs. "Some jobs now I just can't do. I don't have the time, and some of them are not financially viable, so I just say no. I'm taking on fewer things I don't enjoy to focus on the projects I actually do."
It helps that, in interior design, what clients tend to really want is the principal. Having a big office and a swarm of assistants is, in theory, impressive. But none of the solo designers reached by BOH said that working from home or going it alone had ever hurt their chances of getting a project. Sometimes, it's the exact opposite.
"Before, believing I was being thoughtful, I would sometimes give my clients to an assistant, thinking it was sensitive financially, and they'd save money by not having to pay my hourly rate," says Marrs. "But I've since realized that some clients felt slighted by that. Really, if clients want you, they want you, and they tend to be willing to pay the higher rate. I just booked a lovely job [where] the client said they really wanted to work one-on-one with the principal designer, and I said, 'Well, with me, that's what you're going to get!'"
If there is a stigma to going it alone, it may arise more from the industry than clients. Vendors can be more skeptical of a single designer than a large firm—the conflation of a solitary designer with "a discount-hunting homeowner with a resale license" is a stereotype that dies hard.
Much of that attitude has faded over time, especially as designers have brought more and more purchasing power to the table. Foolish is the furniture executive who ignores design firms of any size as a customer. COVID, too, has likely changed the culture. It's no longer strange to take business calls in a bedroom, or to have a home office instead of an office-office.
"COVID has been a great leveler—people have got over themselves a little bit," says Clay, the business coach. "I think it's also something where, over time, we all grow up a little in our business and say: I'm not going to worry about that stuff. There's always going to be someone who has a nicer office, a better handbag, more people, whatever it is. At some point you have to opt out of that game."
Going solo is only going to get easier. As technology has made it possible to work remotely, and the pandemic has made it more culturally common, a cottage industry of virtual assistants and independent contractors has sprung up in the design industry. Without too much of a hunt, designers can Google for part-time help for things like purchasing, billing and generating renderings and architectural drawings. (All of the designers in this article have outsourced tasks to outside contractors, and some have an office manager or assistant working remotely.)
Perhaps one day it will seem strange to encounter a bustling design office full of employees—the norm may become solo designers, spinning up only as much virtual help as they need for busy times. It's hard to say. Whatever changes technology and culture bring, solo designers wouldn't have it any other way.
"I have friends with huge design firms who love it, but it just isn't for me," says Ringbom. "That's what's so appealing about this industry. There's so much room for everybody to have whatever kind of business they want."
Homepage image: Corinne Vassallo adjusts the tablescape for a project in Short Hills, New Jersey. The designer prefers the mental calm of working alone: "I work best when no one's trying to make small talk." | Linda Pordon Photography