Meg Lonergan says start with a showstopper, but Aaron Rambo insists it's all about harmony. Sparks fly when these Houston designers face off about the best way to approach a room—and how much to spend on it.
Start with a showstopper
Sometimes it's a jaw-dropping light fixture, other times it's a sculptural sofa or a fine antique rug—no matter where you land, every room needs a special piece that wows. It doesn't have to be furniture, fabric or a wallcovering—your "one thing" can be an appliance, or even a tub! For a recent project, each room started with a showstopper: an Egg Collective table in the dining room, a turquoise Lacanche stove in the kitchen, and an English copper tub in the master bath.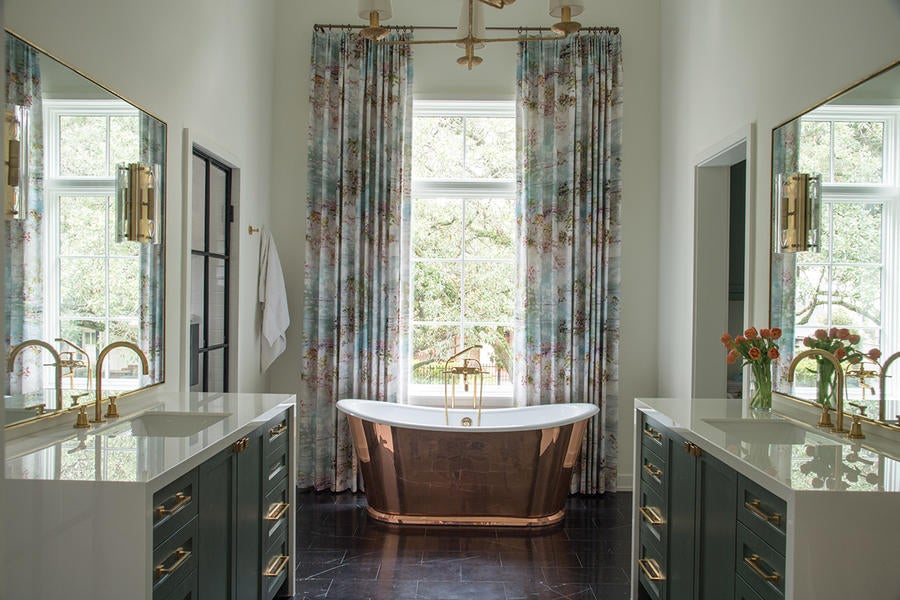 In a new construction, we're selecting plumbing, appliances, tiles and lighting before any of the furnishings; in those projects, we'll often have a wow moment built in. If it's a decorating project, I like to present fabulous art, lighting or rugs. Once we've established the starring role, it's easy to sprinkle in all of the other layers to accompany the focal point without taking away from it.
Inevitably, that wow moment is the high-dollar item: It's expensive and it shows. The inexpensive things never work unless they're paired with something of high value. Don't get me wrong, cheap and cheerful can easily get the job done and look great. But I'm most interested in creating spaces that have soul—and in this world of Amazon Prime and overnight free shipping, it's refreshing to have items in your home, whether it's furniture or a fixture, that have taken a long time to craft or create, and that are made to be cherished. I love the idea of buying something extremely special and savoring it. —Meg Lonergan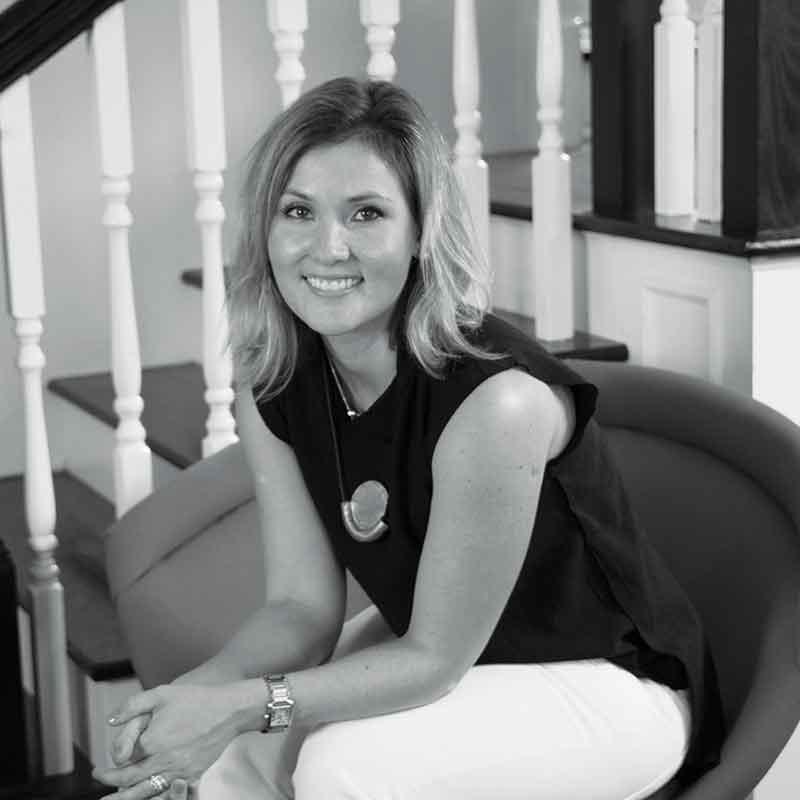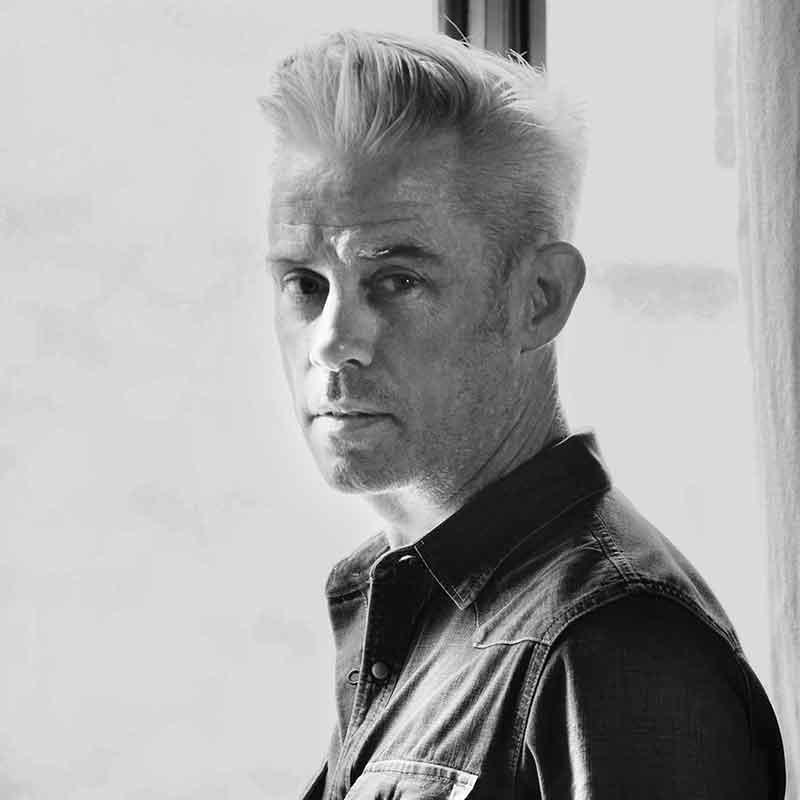 ​​It's all about harmony
If you build a room by buying things that speak to you, the sum of those parts is what makes for a truly personal space. These parts don't have to have a great monetary value to be special—I'm a big believer that presentation is everything; the most humble object can look like a million bucks if displayed in a smart way.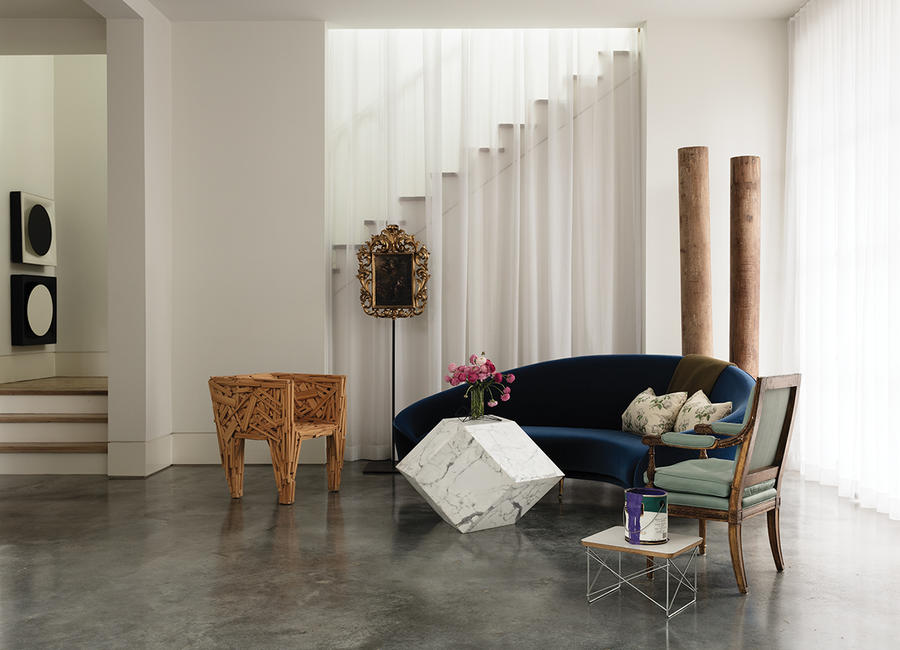 In a recent project of mine, the rooms as a whole have more impact than any of the pieces individually. Granted, each of them are of great quality or provenance, but the overall effect comes from the way they work together: A vintage velvet sofa's sexy curves and shapely brass legs are the perfect foil to the homeowner's sculptural Favela chair by the Campana brothers; a 19th-century French giltwood chair feels less serious next to a felt art piece of a messy paint can from Etsy that I placed atop a midcentury Eames table; and the angular faux-marble cocktail table (a plastic stage prop) provides visual heft to offset a delicate 18th-century framed artwork that floats in front of the soft folds of sheer fabric obscuring the stairs.
I want the spaces I design to feel collected over time, so I'm always thinking about contrast—in color, style or scale—to bring out the inherent beauty of each piece. The harmony should feel effortless but thoughtful. Just because an option costs more does not make it better—the most expensive solution is often (yawn) the most typical. It's the tension created by contrasts that gives energy to the room, not the price. —Aaron Rambo