Some of the oldest and rarest vintage treasures can be found overseas. An adventurous cohort of designers and experts reveal the best ways to source items abroad—and how to bring them back home.
When Chad James embarked on his first trip abroad to source antiques, he didn't quite know what he was getting into. After spending years buying stunning pieces from vendors in Atlanta and New York, who themselves had traveled to other countries and continents to find their wares, the Nashville-based designer began to wonder why he couldn't just make the trip himself, rather than wait for items to pass through multiple sets of hands before making their way to the United States.
About a decade ago, he decided to take the plunge by traveling on a guided group antiquing trip through Europe—which, at the time, he saw as more of an exploratory vacation than a productive sourcing trip. "I budgeted some money and thought I might buy a few things," recalls James. What he didn't expect was to return from that first trip with a half container full of antiques—some dating as far back as the 17th century—and a newfound passion for sourcing abroad. Becoming well-versed in that ability, however, has been a years-long journey of trial and error.
To help other designers new to international antiquing, BOH consulted some of the industry's most seasoned antique-hunting designers for a roadmap to guide your way.
Set Your Strategy
The first step is to get the lay of the landscape. Antiquing comes in many forms: flea markets, fairs, auctions, boutiques, estate sales, private collections, warehouses and charity shops. Offerings and price points will vary by venue, and you should tailor your approach accordingly. 
Sometimes, a piece will travel through multiple kinds of markets, taking on new pricing in the process. Timothy Corrigan, a designer based in Los Angeles and Paris, has seen this go down firsthand. "I've tracked pieces of furniture from an auction house to the Paris flea market two weeks later, and then to a design shop on the other side of the city two weeks after that, and then three months later, I'll see it in an antiques store in New York," he says. "It just keeps getting traded up and becomes more expensive."
For Corrigan, the best strategy is to go straight to the source. He visits auction houses first when antiquing abroad, and compares the experience to buying wholesale—bidders are likely to get the lowest price for a high-quality piece because the primary competition is antiques dealers who will go on to double and triple the price when they resell the items. And while shoppers may be intimidated by the auction process or their perception of sky-high prices, the competition is also often not as steep as in highly trafficked fairs and flea markets. Corrigan has secured paintings and other pieces for as low as 100 euros at auction, and suggests placing an absentee bid, which allows a bidder to pay only a set maximum on an item. That way, a buyer won't have to worry about getting caught up in the auction frenzy and blowing past their budget.
On the other end of the spectrum, designer Kathryn Ireland has found that simply traversing the English countryside and keeping an eye out for little secondhand shops and overlooked antiques stores can often uncover items that have slipped past other dealers. "The most fun is stumbling across a shop in the middle of nowhere," says Ireland. She recalls pulling into a driveway recently to make a U-turn and finding a "secret garden" of urns, fountains and statues with no shopkeeper in sight. The only way to secure a sale from the treasure trove was to send a friend back days later to find the owner.
"An old wagon wheel, a half-broken sign will draw me in," says Ireland. "Many of the owners live above the shop. They have been dealing for many years. They are part of the fiber of the community; they have stories to tell."
For designers searching for a more direct antiquing experience, there are other ways of bypassing the hustle and bustle of general flea markets. Some antiques fairs cater specifically to the trade. One in particular, Mercanteinfiera Parma in Italy, launched a program nearly a decade ago geared specifically toward first-time attendees. Held twice yearly, the nine-day event's offerings include 1,000 vendors selling furniture, antiques, art and vintage decor. For each edition, the fair selects 50 design professionals who have never attended to receive free airfare, accommodations and tickets, as well as early shopping access during the event's two trade-only preview days.
According to Iacopo Nicoli, head of marketing for the fair, the initiative was created as an entry to Italy's wider antiquing experiences. "It's a huge eclectic market that resembles the alleys of our cities—a controlled chaos where people from all over the world gather in search of their own unique pieces of art," he says. "It's hard to describe in words; the only way to understand it is to visit us."
Tapping the expertise of a trusted guide can help when traversing less foreigner-friendly fairs for the first time. Louisiana-based designer Lance Thomas recently made his first foray into sourcing antiques in France during a two-week trip led by an antiques broker, who shuttled a small group of American design professionals between fairs and estate sales in cities like Avignon, Montpellier, Béziers and L'Isle-sur-la-Sorgue.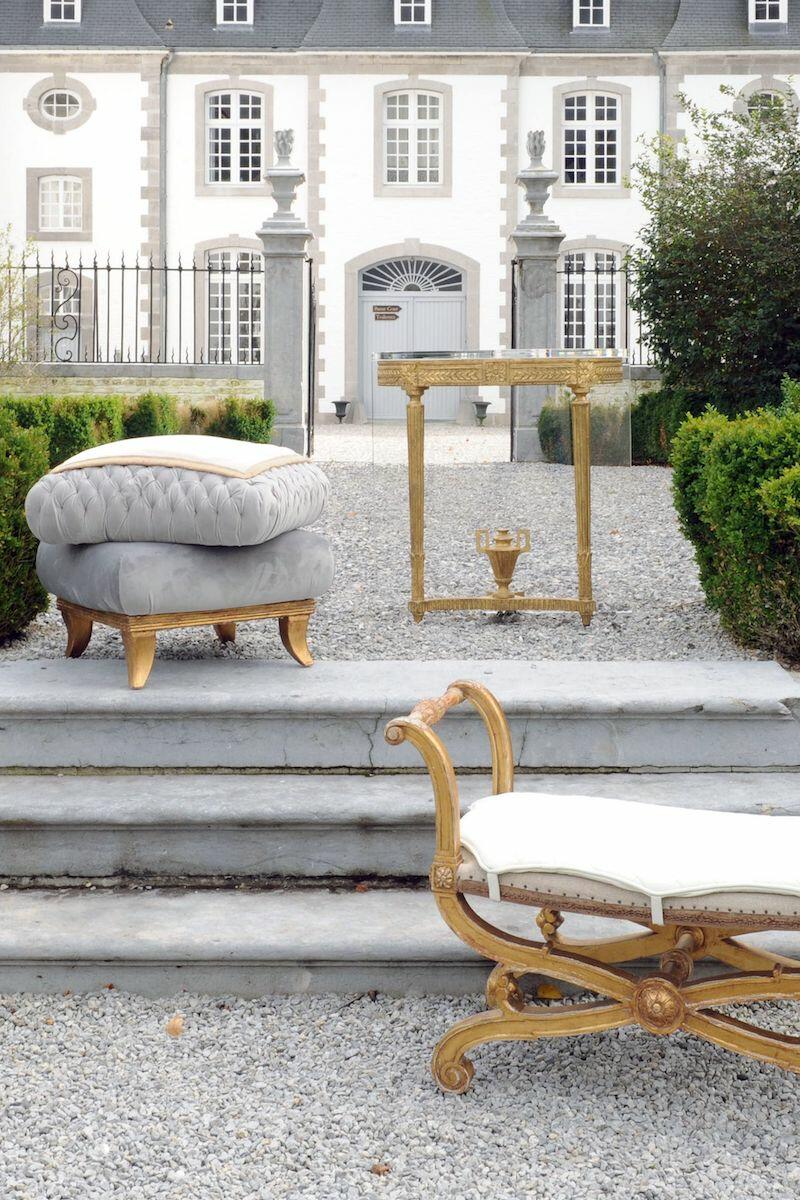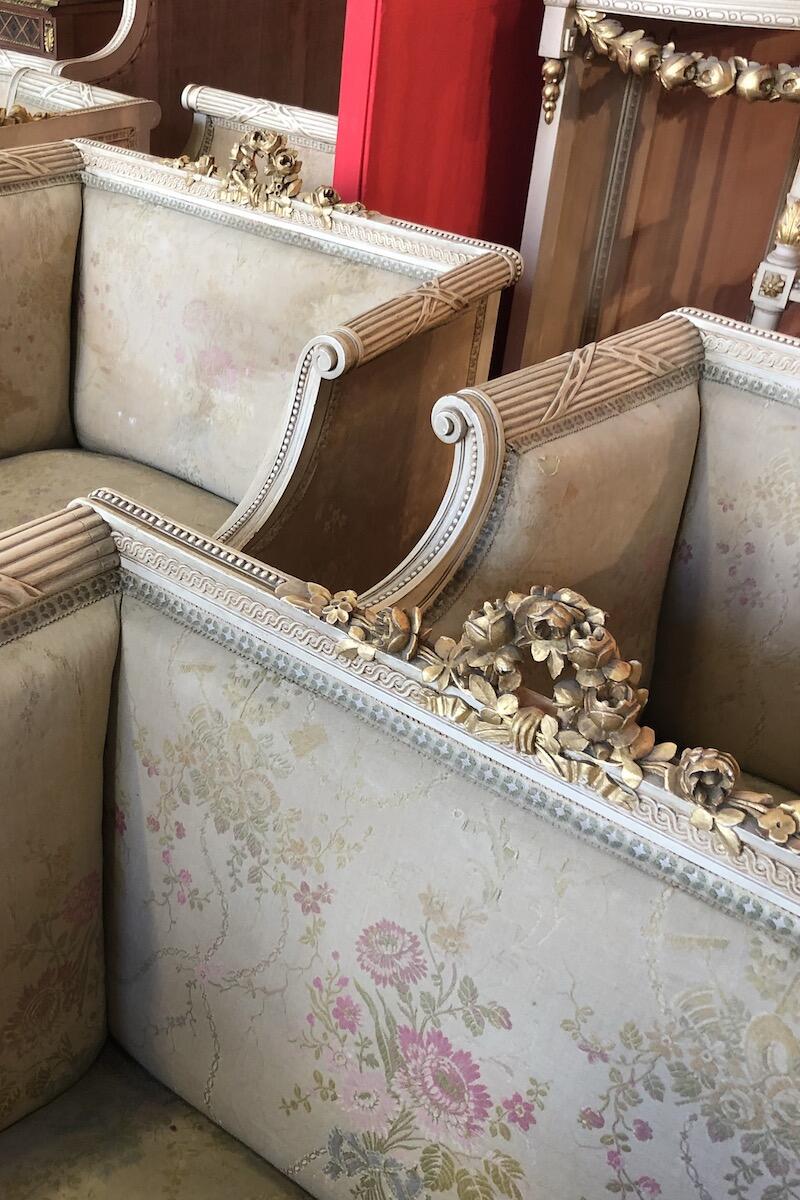 The setup allowed the broker to take the lead, while the American cohorts did their best to blend into the background. To let this watch-and-learn process play out, the group's broker gave them some pre-trip instructions: go to Target or Walmart and buy the plainest clothes you can find. "Before we came, they made it very clear: no brand names, no polo shirts, no Nike checks, nothing. All nondescript clothing so as to not stand out," recalls Thomas. "You want to look like you're one of the thousands of people milling around."
The broker paired the group's disguises with another rule once they touched down at the fairs in France: If you're not fluent in French, it's better to stay silent—literally. Instead, the group communicated with their native-speaking guide via notebook during many of the fairs so as not to give away their American accents and open the door to upselling. Plus, having a French-speaking guide allowed the group to benefit from the intel gathered by their broker's ability to tune into previous conversations and rejected offers made on pieces, which gave them a leg up when they had their chance to place a wager on a piece. 
Thomas says the radically different atmosphere and etiquette around antiques fairs in France warranted the extra guidance. Some of the fairs he visited felt more like rock concerts, with thousands of attendees lined up outside before the event began, who then broke out into a sprint once the gates were opened to reach their favorite vendors first. As it turned out, their speed was actually a key part of the negotiating process: At some fairs, the first prospective buyer to place their hand on an item in a vendor's booth gets the first shot at making an offer. Then, once the vendor and buyer agree on the item's price, all negotiating ends with a handshake between buyer and seller—or, if the price is not agreed upon, the next attendee to get a hand on the piece secures the next chance at bidding. "While there may be 60 other people in that one booth at one time running around, it locks in a one-on-one negotiation on that item," says Thomas. "You put your hand on an item, you make an offer, you agree, you shake hands and you move on to the next—and miraculously, it's yours."
In the end, Thomas says the experience guarantees he'll be savvier going into his next trip sourcing abroad—but he still plans to return guided by the same broker. Surveying what he came away from the experience with, that decision comes as no surprise: After filling a 40-foot container with antique items in April, Thomas had turned over nearly every item at two or three times the original price by July.
Map Your Trip
Toma Clark Haines, owner of antiques touring company The Antiques Diva, makes it her business to map out the best routes for finding vintage pieces by providing designers and store owners with customized tours through the U.K., Europe and Asia—in fact, a Haines-led trip was the first experience that got James hooked on antiquing abroad. Her team takes design professionals to private homes, warehouses, flea markets, artisan workshops and small factories, as well as antiques boutiques and auctions, to find the right pieces for stores or client projects.
In every country, the best antiques are found in different retail settings: Much like Mercanteinfiera, for example, the antiques fairs in England, Italy and Belgium generally open to the trade a day before the public, offering designers a first look at their wares. Meanwhile, in England, some of the best vendors have regular retail spaces open to the public right on High Street—and you'll get an export price even though you're shopping for retail.
According to Haines, antiques sold in England are typically more expensive, but also the most designer-friendly because dealers will often restore their own pieces. If you're buying at a flea market elsewhere abroad—in France, for example—an item won't likely be restored, and buyers will have to shoulder that cost and process on their own. Since restoration is a key determinant of price, you can expect to pay 20 to 30 percent more upon purchase than in other international markets, but the items will essentially be showroom-ready. "England is hands-down the best place for interior designers to be buying because designers have specific needs and the British vendors understand those needs—for example, maintain the patina but restore it to the point that the drawers function," says Haines.
In Italy, quality and cost are more variable. The pieces, however, are typically more unique and rare, especially when it comes to art and painted furniture. (It's not uncommon to find, say, a 500-year-old painting selling at a decent price.) More recently dated retro and vintage pieces can also be found at good prices if you know where to look. Haines suggests keeping an eye out for mercatino, which are basically charity shops and can be spotted by signs from the roadside. Plus, for each week an item sits unpurchased in a mercatino, its price goes down more and more. "It's the closest you can get to an estate sale in Europe without knowing someone," she says.
France is the country with the most in-demand, and plentiful, antiques selection for American shoppers, thanks to the country's long-standing decorative arts tradition. Historically, even the lower and middle classes had furniture made in the style that was popular among the French nobility. "There was an appreciation for furniture regardless of class," says Haines. "Whatever was being put in Versailles, the people wanted something similar."
The overflow of product in France has led to a highly segmented resale market, and it helps to know the vocabulary associated with the different types of fairs available. A déballage is a wholesale-only flea market held about six times a year, where vendors sell only to resellers; a brocante is a general flea market held once a year; a puce is a flea market usually held at regular increments; and a vide grenier (which stands for "empty your attic") is essentially a miniature estate sale held as needed.
Just across the border in Belgium, buyers will find another hub for antiques, thanks to abundant warehousing space, lower real estate costs and export-focused vendors. Go even farther north and you'll find another rich source of antiques: Sweden. The Scandinavian country's cold climate results in slow-growing trees, leading to harder wood and pieces of sturdier quality. Plus, they're often made in the French tradition circa Louis XVI's reign. (After King Gustav III of Sweden returned from a visit to Louis's court in 1784, he sent his carpenters back to study the French design and architectural principles, and they then built those styles with the stronger local lumber.)
Moving farther East, the antiques may be slightly harder to find but also offer something much more stylistically unique. Angela Maria Somwaiya, head of Antiques Diva Asia and owner of Paul's Antiques in Bangkok, Thailand, recommends visiting either Bangkok or Chiang Mai, where most vintage offerings can be found scattered throughout shops, as well as in weekend open-air markets. The same holds true of antiquing across Laos, Cambodia, Myanmar and Vietnam. Finding a guide or exploring by foot may be the best option, as many vendors lack an online presence. Plus, going with a guide can pave the way for access to estate sales, where the best finds can commonly be sourced in the homes of expats who are leaving the country (and many of their furniture and antiques) behind. Items can be found at the markets, Somwaiya says, but the wares there typically consist of decorative items like silks, vintage signs, reproduction statues, lanterns and decor items crafted from bamboo.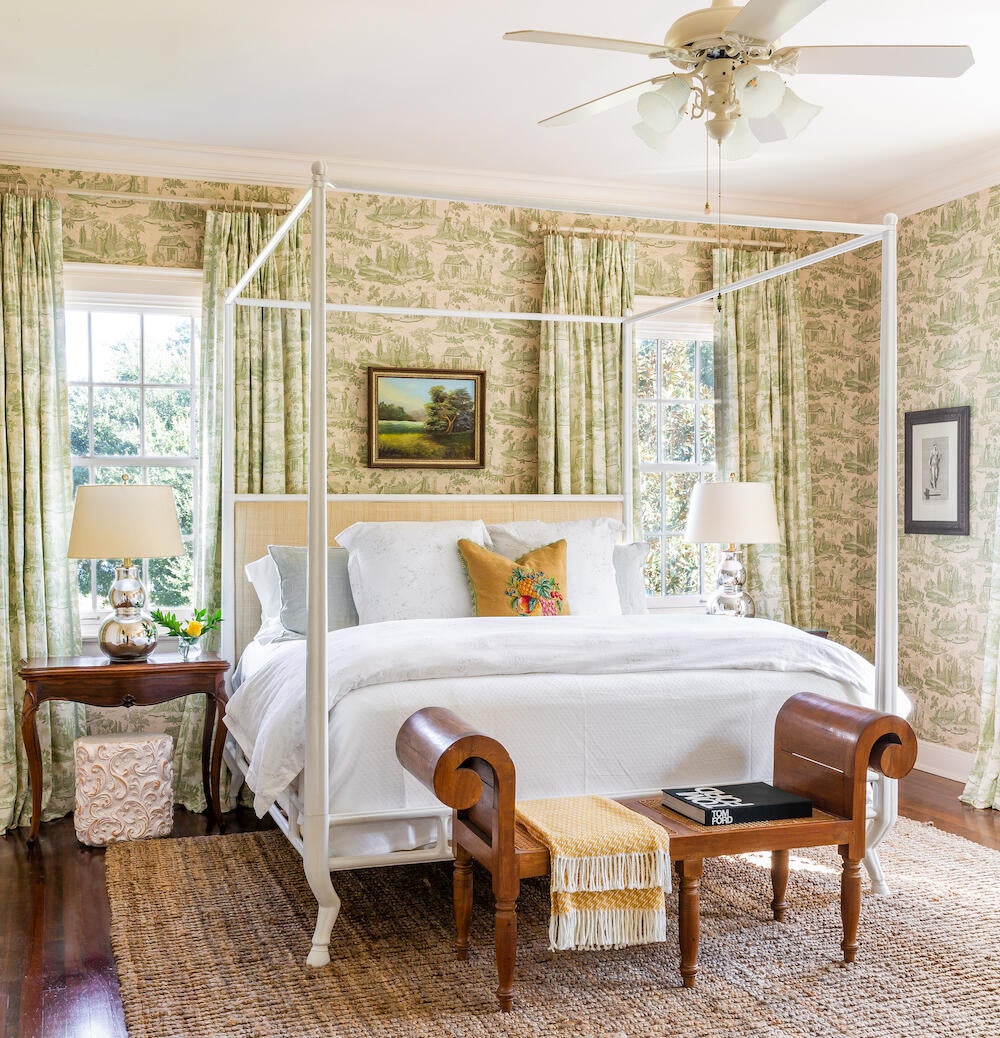 When it comes to furniture, Asia's history of colonization by European countries permeates the decorative styles of regional antiques. Due to the area's tropical climate, most pieces are made from locally sourced teak—a strong strain of wood, impervious to pests like termites and wood worms as well as heavy-duty water damage. Otherwise, many valuable pieces feature religious and spiritual elements—such as altar tables and reproductions of Buddhist or Hindi deities—though designers visiting from abroad should be aware that exporting religious items requires a special permit that can usually be obtained by a shipping company.
Across the board, Somwaiya advises those looking to source antiques in Asia to adjust their expectations when it comes to age: While the standard in the West for an antique may be something closer to 100 years old, in Asia, items that are 20 to 30 years old might already be considered rare. That's partly to do with the rapid proliferation of regionally manufactured items over the last few decades, as well as with a cultural preference by residents to furnish their homes with brand-new items over aged pieces. "If it's calling to you, and you appreciate the craftsmanship and the workmanship, it can definitely be a rare and unique piece without it being that old," she says.
For an antiques destination that isn't an ocean away, some designers searching for pieces with patina have also traveled to Mexico to source a variety of home furnishings. Chicago-based interior designer Summer Thornton visited San Miguel de Allende this year, both for the city's vibrant design scene and its proximity to a project she's working on. For the private beachfront residence, Thornton wanted to highlight local skill and craft in Mexico, with a focus on well-worn, aged items with character—qualities she says San Miguel de Allende does best when it comes to antiques.
Once you touch down in Mexico, the sourcing options are plentiful, and include antique and vintage shops; flea and handicraft markets; and private visits with local artisans, all with a variety of vintage offerings ranging from fine antique furniture pieces to handmade clay and ceramic kitchenware. If you're looking to optimize your trip, however, Thornton suggests doing some pre-vetting of shops and vendors—a process that's sometimes as easy as searching Instagram, where many of the country's makers and sellers can be found nowadays.
Still, she says, part of the magic of allocating some time for meandering during a sourcing trip is finding treasures in places you didn't plan to visit. "We still found some surprises on the itinerary, which was a delight," says Thornton. "The benefit of going in person and wandering around is that you never know what you might find."
Before booking a ticket to any antiquing destination, however, note that time of year may affect the offerings available. In France, the best times to buy are in mid-to-late July, just before French vendors go on the traditional monthlong vacation, or just after they get back in early September. It's also a good idea to visit right after major fairs, such as Maison&Objet, that bring in international buyers. Universally, it's wise to avoid shopping around major holidays like Christmas, New Year's Eve and Easter.
Find Your Prize
When it comes time to navigate the actual offerings at a market or fair, the strategies for finding a choice item are endless. Ireland has made the mistake one too many times of arriving too early on the day of a fair, and she advises against it. She suggests instead waiting until the sun actually rises to see the selection in the light of day: "If you arrive earlier and buy only with a flashlight, you can often be disappointed when you come to pick it up [later in the day]," she cautions. Plus, most vendors are simply selling to each other in the market's earliest hours. Oddly enough, there are benefits to arriving toward the end of the day, especially when looking for a deal on larger items like chairs and tables, which vendors often don't want to lug back to their warehouses. Above all, stay calm. "Don't panic—we're all looking for different things," says Ireland.
Regardless of what time of day you arrive, the offerings can sometimes feel overwhelming. Newcomers may want to consider hiring professionals called "pickers," who know the terrain and the dealers, and can be hired by the day to help navigate an unfamiliar market, negotiate and assist with shipping arrangements.
Thinking of diving in on your own? Doing so can come with unexpected results, for better or worse. Corrigan recalls an unfortunate time when he purchased an item at a flea market that he later discovered was a Pottery Barn Kids original. Another time, however, he brought an antique cabinet home from France and sent it to a woodworker to drill holes in the back so the piece could house a TV. His contractor found an overlooked signature on the backside and sent a photo to Corrigan before getting started. The name revealed that the piece's original maker was Georges Jacob, one of Napoleon's furniture makers—a fact of which the dealer who sold Corrigan the piece was totally unaware. A common phrase Corrigan has heard from vendors in France: "It's not very old."
What that really means, according to the designer, is that it's nearly brand new. He learned the hard way after buying a piece that looked like an early 20th-century light fixture, then promptly seeing the item brand-new at a store a few weeks later. When Corrigan went back to confront the vendor, they said, "Well, I did say that it wasn't that old!" The key takeaway for Corrigan: Don't be afraid to ask straightforward questions. 
Though determining the value of a piece on the spot isn't always easy, there are a few steps buyers can take. James recommends a top-to-bottom scan of a piece: Are there any decorative items on top obscuring some structural error, missing pieces or imperfections? He also suggests lightly using a piece's functional elements—opening drawers on a chest, for example, circling the base of an item and giving it a little wiggle to see if it's sturdy.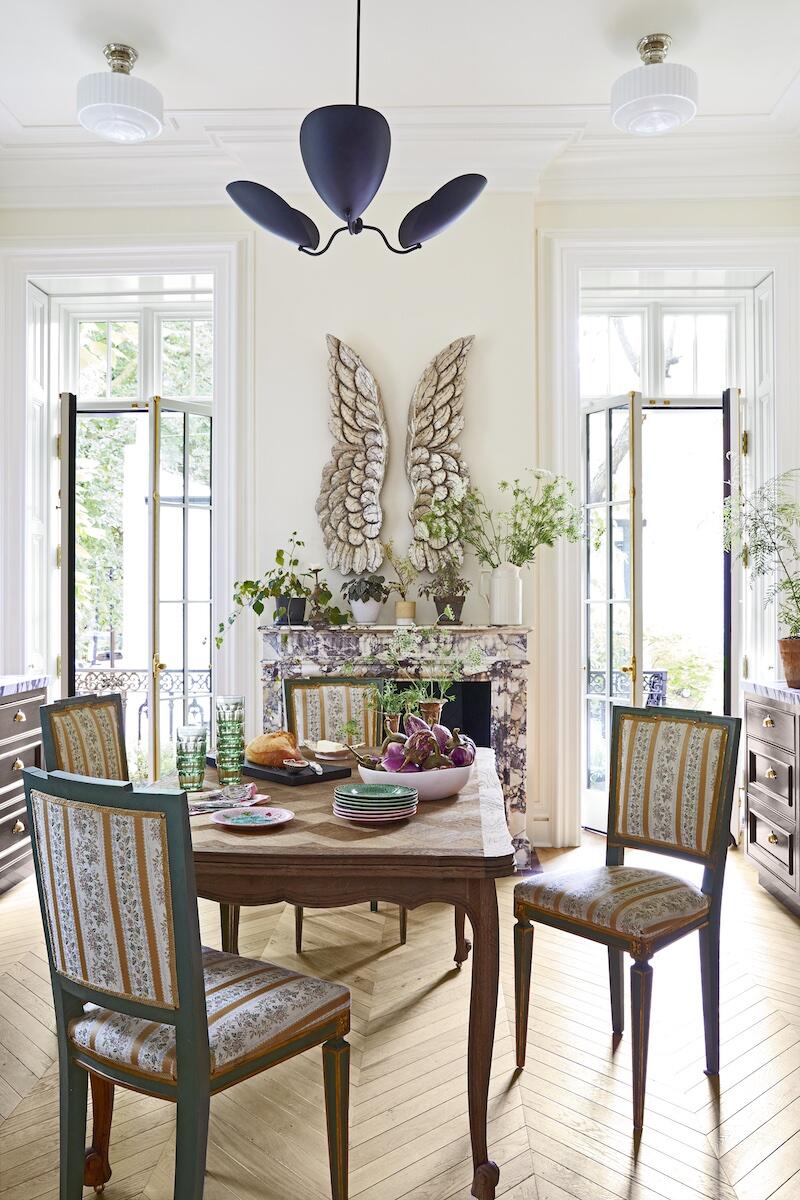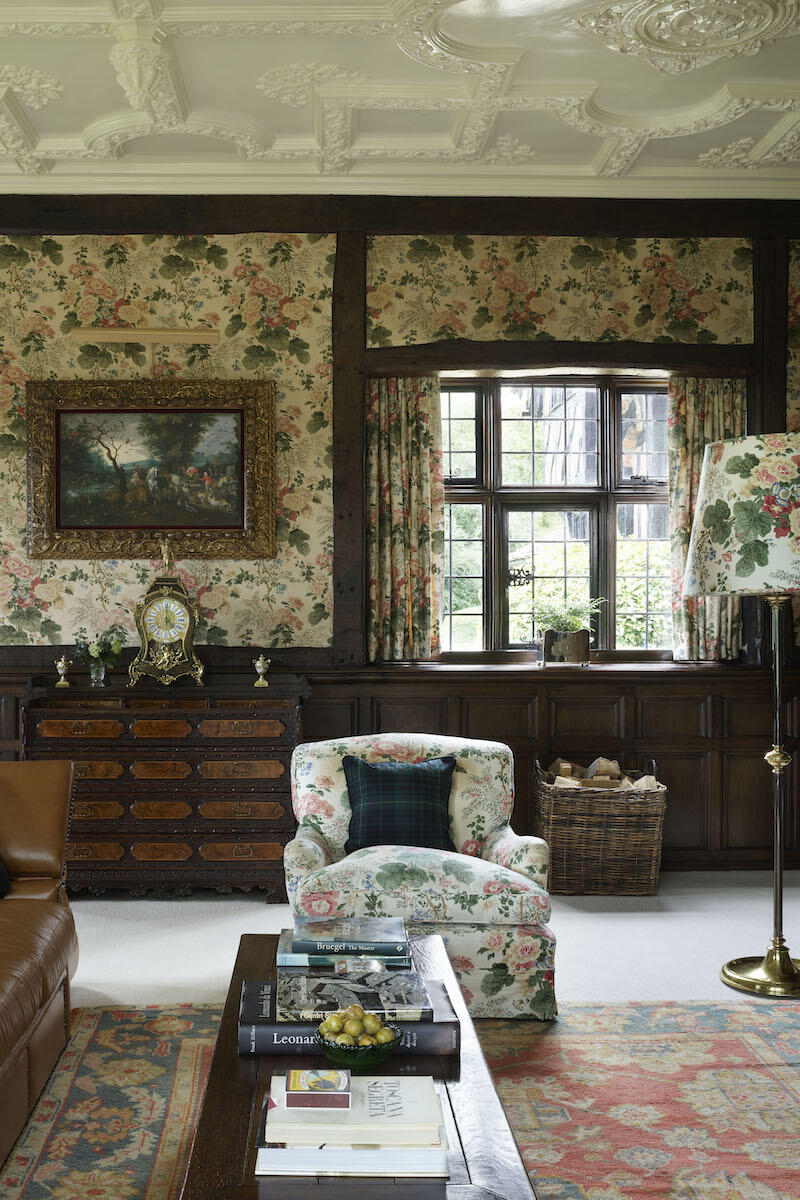 On Thomas's trip, he learned to listen for another term: Frankenstein. His broker explained that the word is used to refer to pieces that contain some antique elements and some modern parts, or even parts added from other antique pieces—for example, an antique table with a newly manufactured marble top and hardware made to look dated. For case goods and cabinets in particular, he learned, it helps to pay attention to the construction of a piece, which will reveal its age even if it has undergone a few paint treatments over the years. Examining the hinges in particular—specifically, whether they're hand-forged or machine-made—can be a good place to start if you're looking to avoid a "Frankenstein" of your own. From there, inspect the back of the piece, which typically won't have as much extra paint attention and can tell you more about the item's history. The difference between dovetail joints and well-hidden Phillips screws offer another indicator of a piece's age based on the technology of the tools used to make it. 
Other rules of thumb: The older the piece of furniture, the heavier it will be. Styles may look similar, but older ones should be more expensive. Rub your hand on the underside of a chair to feel the wood—if there's no lining, you may be able to feel if it's hand-cut or machine-cut. (If it's machine-cut, it was likely made after the 18th century.) Or look for a maker's mark, though most pieces likely won't have one, which will often look like a small engraving of initials carved in a hidden place or stamped on hardware, and could reveal the maker behind a historic piece.
Before antiquing, it's also helpful to educate your eye. That can mean visiting houses and decorative arts museums, auctions or high-end stores to take in as many high-quality antiques as possible. "This will help you recognize the best when you're out buying," says Haines. Remember to ask questions about the age of a piece, the material, the origin or where it was made. You can also snap a photo and conduct a reverse image search on Google or Pinterest to get more information or view similar pieces to puzzle it out. (This can also help you avoid the dreaded error of mistaking a mass-made item for a one-of-a-kind.) And if you like what a vendor has but don't see the right piece for you, tell them what you're looking for. They can keep you in mind—or they might have something you want in the warehouse or in their personal collection. Better yet, make friends with a dealer who sells what you're into to get first access in the future.
Sometimes, Haines admits, it really is all about who you know. She recalls a time when a client contacted her and said she would like to buy a cathedral ceiling. "I was like, 'They just don't come on the market; that's probably not going to happen.'" She offered the client chateau ceilings from villas in Italy and paneled rooms—still, the client wanted only an authentic cathedral ceiling. Haines was stumped but cast her net anyway. "When I don't know the answer to a question, I usually know a person who might know the answer," she says. Within two weeks, she received a text from a vendor friend with a lead in Maastricht, Netherlands, where a historic cathedral had been partially destroyed by a fire. The city gave permission for it to be deconstructed—and sure enough, Haines secured the neo-Gothic cathedral ceiling for her client for 16,000 euros and had it shipped home in labeled pieces to be reassembled in the U.S.
Negotiate Like a Pro
So you've found a piece you love, and you're ready to make an offer. The next step is cutting a deal with the vendor. Corrigan notes that you'll have more bargaining power if the piece has been in the vendor's inventory for a while—keep in mind that the difference between profit and loss for a dealer is a piece that has not moved for three years, as they're losing money while their capital is tied up in that piece. For those who make repeat visits to markets on a regular basis and have seen the same piece again and again, this can be a good metric to keep in mind while negotiating a lower price.
Across the board, however, Haines notes that the easiest way to negotiate is to use the tried-and-true opening line: "Is that your best price?" It's a good softball pitch for the vendor to offer a lower number—though even that number is likely not their last price. After that number, try asking: "Is that your last price?" Then buy it for that. (She also recommends not naming your price first, even if the seller pushes you to make an offer: "You want the vendor to show their cards first," she says.) However, if the vendor is still hesitating after that last price, say, "If it were even lower, I could pay cash." Above all, beware when throwing out your own price suggestions—if you lowball the vendor, you run the risk of offending them and tanking the sale completely. "Best price, last price, offer to pay in cash—that combination usually gets you the [actual] best price," says Haines.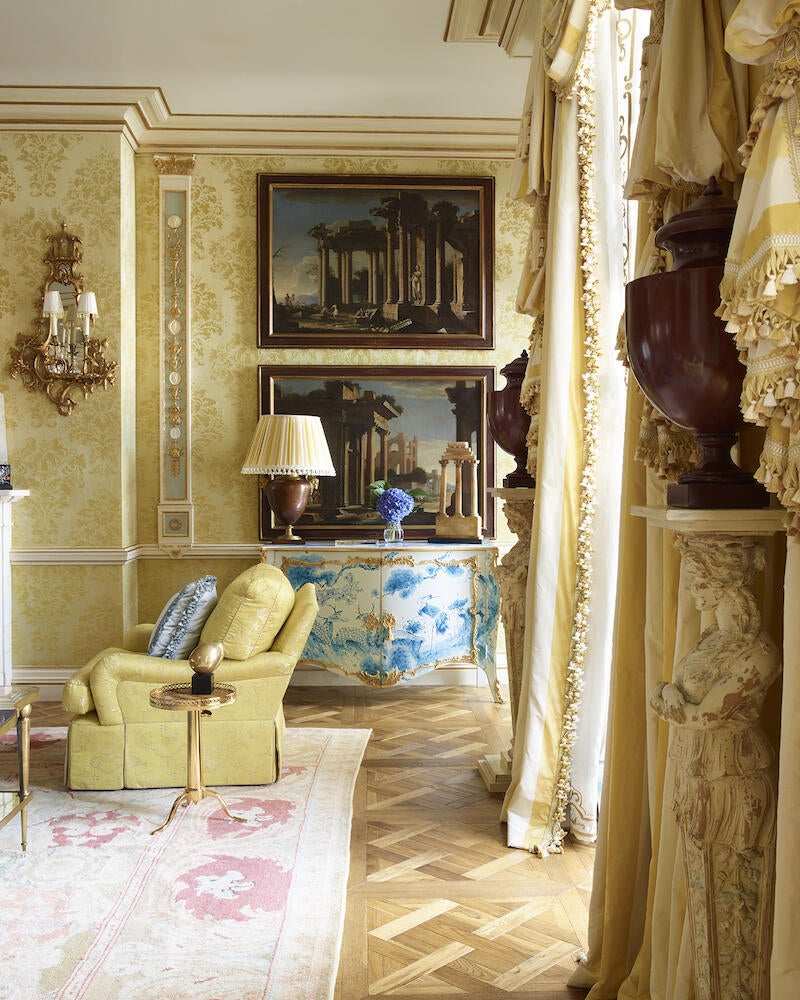 Bring Your Haul Home
After securing your hard-won haul, it's time to figure out how to get it home. For smaller items and soft goods, that could be as simple as packing it in your suitcase. For large furniture and a higher volume of antiques, however, it's best to contact a shipping company. There are multiple companies operating out of Europe and Asia with expertise in shipping items to the U.S. In New York designer Joy Moyler's experience, the best shipping companies are the ones that specialize in working with designers or antiques dealers, as they'll take more precautions in properly packaging an item to prevent damage in shipment. Oftentimes, they'll also help coordinate the other logistics involved: securing a container on which to ship items, finding a trucking agent to transport items to and from the container, coordinating insurance and dealing with customs upon an item's arrival.
Today, Moyler warns, overseas deliveries are often delayed due to supply chain snarls. Some freighters won't set sail until a ship is full, further stretching out timelines for receiving goods. As a result, ocean deliveries take more time these days—while they used to be between four and six weeks, now it's a minimum of eight to twelve weeks at best. Because shippers prefer to work with full containers to make the most out of every shipment, Moyler recommends consolidating deliveries rather than shipping items piecemeal. If you need something in the U.S. quickly, it's better to ship it by air, she says—though that route is always more expensive, you'll receive the product faster.
When items do arrive in the U.S., unpack them in the warehouse to ensure no damage occurred during the overseas trip. Most shipments will come with sensors on the outside to indicate if damage has occurred, though they're not always accurate in detection. James recalls an 18th-century Italian stone table he'd bought in Europe, which was packed to precision and had all sensors intact upon arrival in the U.S. But after opening the item at its final location in Florida, James was shocked to find that the table was fractured beyond recognition. That was the experience that prompted his team to start opening items in the warehouse—after that, if the insurance company isn't notified of damages, the item's owner has no recourse for compensation.
Another thing to beware of: tiny, unwelcome stowaways. All wood items brought into the country are required to be fumigated by law, so it's wise to let items stay in the warehouse for a bit. Even after that's done, James recommends looking for signs of pests such as wood beetles—the last thing you want is to have a few invasive critters crawling out upon installation at a client's house. If an item does show signs of infestation, all hope is not lost. It's possible to contact a local pest-control company, which will then fumigate a piece similar to how a house is fumigated—with a chemical treatment, a big bag placed over top and a 72-hour waiting period. 
James says the most rewarding part is bringing a piece to its final landing place, whether that's in a client's house or your own home. "These items have to go into homes where families really appreciate them because antiques aren't disposable," says James. "We're only the purveyors of these treasures for a short period of time, and then it's our responsibility to make sure that these pieces go into respectful homes, and then those people will do the same when they pass it to the next person."
Homepage image: In a historic Beverly Hills mansion, Corrigan's peacock-inspired theme incorporated 18th-century Italian dining chairs | Courtesy of Amy Barnard