For most of his life, Chad Stark felt there was absolutely no way he would join the family business. He launched two "moderately successful" businesses (his own description of the event production and digital marketing firms) while still in college. He was a tech guy. Then his third venture flopped, he graduated from business school—and he needed a job. "I wasn't sure I liked it at first," he admits today of joining the Stark team. "I always wanted to be independent, to have my own legacy. But I quickly realized that not only did I love my family's business, I love the design industry, because it's so ripe for disruption."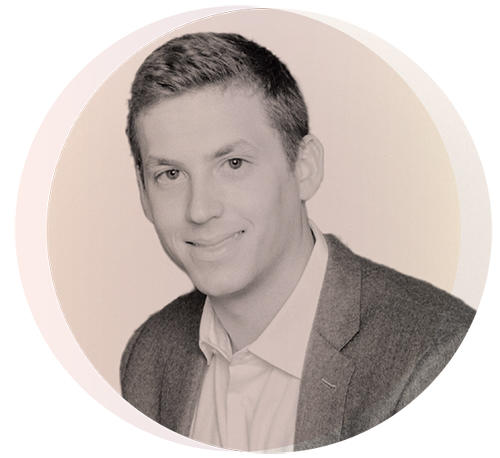 Stark's personal mission is to transform a staid, often stuck-in-its-ways industry, bringing his tech-first focus to a decidedly not tech-first business model. His day-to-day includes overseeing all IT, client relations and marketing at Stark, and last year he also became the president of Scalamandré when Stark acquired the heritage fabrics and wallcoverings firm. Implementing his vision wasn't always smooth sailing: "When I first joined, I used to say, 'I want to be a technology company that sells carpet,' because I wanted to get people thinking differently," he recalls. "But what people heard was that I wanted to replace them with robots." Six years later, that fear has abated (and no robots work at Stark). 
"When my grandmother was running the company, she wouldn't get anyone in the showroom if they didn't have a designer with them—let alone a camera," he says. "Today, it just doesn't work that way." He sees the industry evolving toward a "trade preferred" model, including special pricing, exclusive products and services, and commission protection for designers—all elements that are presently a part of the Stark business model.
Stark gained an even bigger platform as president of the Decorative Furnishings Association, one of the industry's oldest organizations, where he established a new campaign—#DoItFor—to introduce would-be do-it-yourselfers to the benefits of hiring a professional and to help them connect with a designer. "It's the first real initiative by the industry and for the industry to promote the long-term health of the industry," he explains. Though his two-year DFA term ended in 2017, Stark still oversees the program he launched—which, at present, means getting more designers onto its platform. "While our business models are most likely going to involve consumers more directly moving forward, our bread and butter will always be the trade. Anything we can do to help the trade model exist will also help us grow."