Lauren Lerner left a sales and marketing career to found the Scottsdale, Arizona–based firm Living with Lolo five years ago. With record sales in 2021, she is taking a moment to reassess what comes next.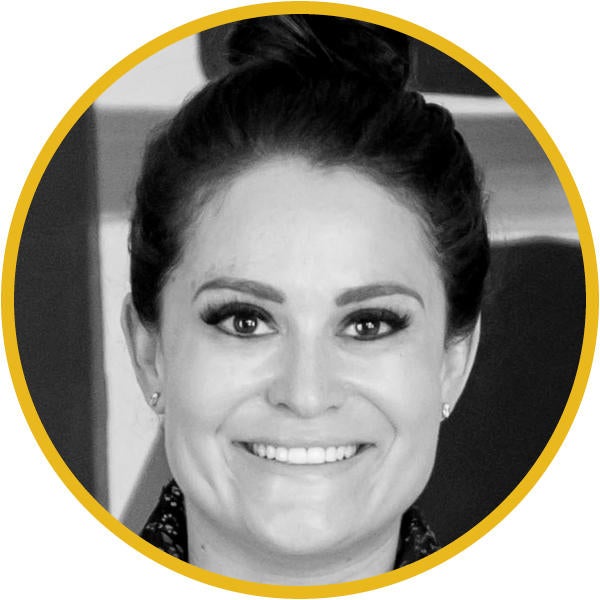 What was your approach to growing your team?
Prior to starting my business, I was in a totally different industry. So for me, it was figuring out what I enjoy doing the most, but also [the areas] where I'm not strong so that I can hire people with those skills. I went through the process for a week, making a list of every single thing I did during the course of the day and figuring out what I'm comfortable teaching someone else how to do and taking over versus where I need to maintain responsibility.

When did you start making that list?
It was about two years in when I really felt like I needed to bring somebody on. At that point, I didn't really know what that role looked like; I just knew I needed help with all of the ordering and tracking. I started looking for somebody who was well rounded, and it was actually one of my very first clients who came to work for me. She's been able to grow along with my business and help me figure out what other roles I need to be hiring for, as well.

When you started making that list to see what you could give away, what did you decide?
I decided to grow my business more on the back office side, so I have a director of operations who handles all the customer service—that's my former client who joined the team early on. If a client is ever unhappy, she is empowered to resolve the issue before it escalates. I also brought in an executive assistant, because when I looked at all of the things that I was doing in the course of the day that were taking up my time, some of them were personal. I realized that I could easily give those things to someone else, and that would free up more of my time for my business. It's nice to have somebody who can help me with the random things that come up—if something needs to change on my website, or if I need to mail a package, the assistant can take that stuff off my plate.

I love that people on your team are empowered to solve problems. How do you create that environment?
In my past life, I was a regional manager for a couple of different retail brands, where I managed hundreds of people. I didn't really enjoy managing a lot of people, so I've tried to craft the positions carefully as I grow my team. I think it's about working through examples with them until you feel that the way that they're handling something is the way that you would handle it. Then, at a certain point, you have to let them know that you don't want to be notified of issues that they're dealing with unless it becomes out of control.

How does removing yourself help?
I am a perfectionist, and I like to be involved in stuff—but I also know that if I know there's a problem, I'm going to be thinking about it. Having me out of the loop ensures that they can handle it without my input, and they feel like they can make the decisions. And yes, there have been times when maybe they've done something that I wouldn't have done, but that doesn't mean it's the wrong decision, and I feel like we can always talk through it. It's important not to tell them that they made a bad decision because I don't ever want to take away their confidence in solving problems moving forward. Instead, we'll discuss it in a positive way: What could we have done to handle this situation a little bit differently? It's a gradual process, but it's also about working with people long enough to feel really confident that they are handling things as if it were you.

So how big is your team today?
There are four of us, and our sales last year were $3 million—and that doesn't include any remodel cost. We're really proud of that number, and I know that our team is so much smaller than most design firms that are doing that number. I think it's because everybody is very high caliber, versus a lot of lower-level people.

When you pivoted to design, did you always plan to build a team?
I thought it would be just me. I loved the fact that I was running my business and I wasn't managing anyone—I was directly responsible for the sales and for everything that happened. It was such a breath of fresh air. But at a certain point I realized that if I was going to keep growing my business—and I had the leads coming in to do it—I needed to bring on people.

You have also contracted out a lot of work instead of hiring people internally to take those roles.
Outsourcing has been really important to my business. I hired a team that handles my social media, a PR team and teams that do my website and SEO. These are all people who are not employed by me but they are handling what they do best. It's unlikely I would have found one person who could do all of those things as well as those outsourced teams.

What's the hardest part about growing your team?
Whenever you hire someone, it feels like you take a few steps back because you have to slow down and train those people. It's not like they come on board and you immediately feel this sense of relief— there's an investment in training them so that they can get off on the right foot and can make a difference in your business.
Homepage image: A graphic wallcovering enlivens a soothing bedroom by Lauren Lerner, bathed in a medley of blue hues. | Lifecreated