Fyrn is pushing the boundaries of sustainable design, one super-sleek exposed bracket at a time.
After decades of crafting high-end furniture and custom cabinetry for a living, Ros Broughton was ready for a change. A fourth-generation woodworker who has been working with the material since childhood, Broughton had reached a turning point in his career: "I wanted to explore ways to make high-craft goods available to more people," he says.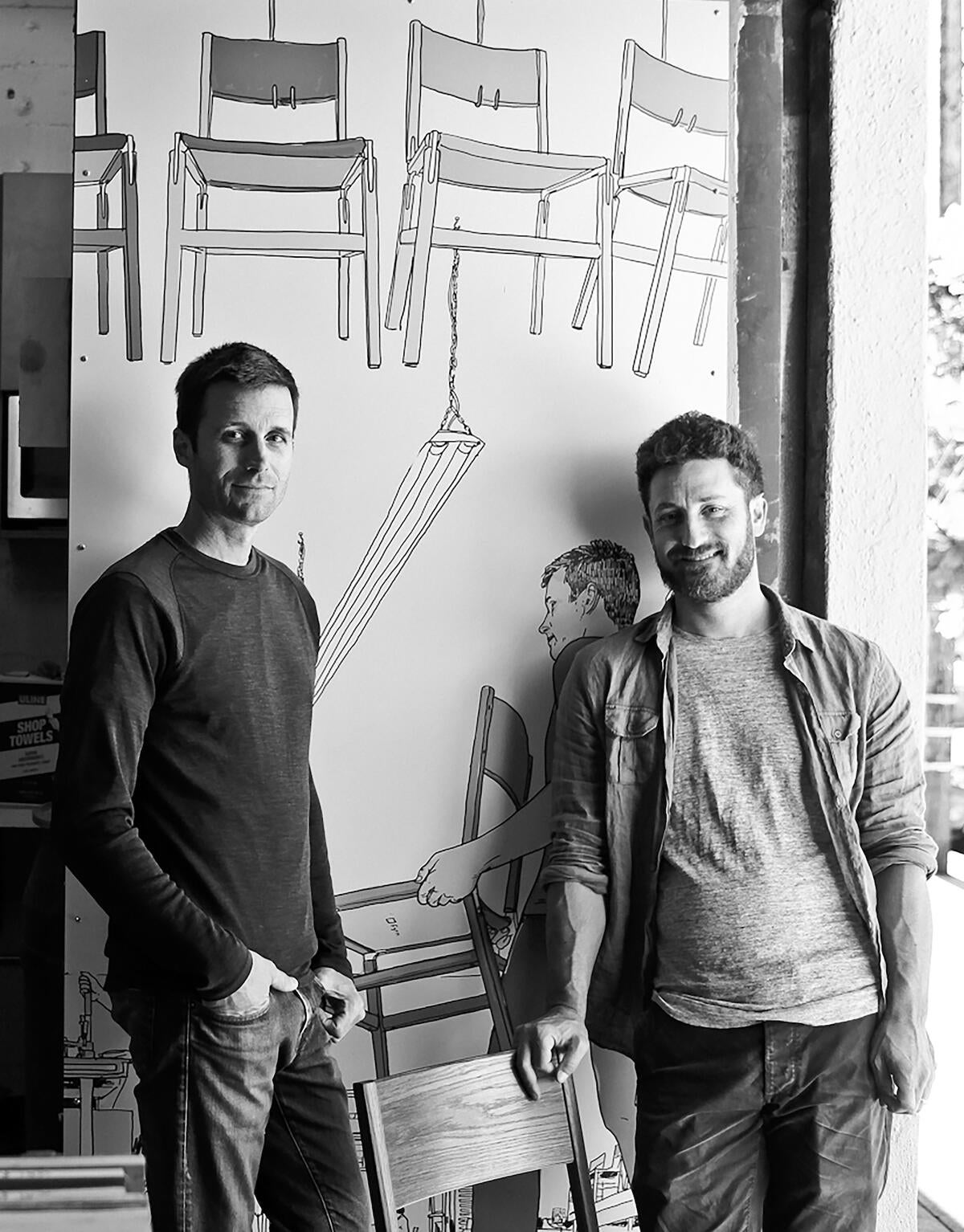 Broughton, who grew up in Connecticut, naturally gravitated toward design. He honed his skills by working alongside relatives—including his grandfather, Staff Broughton, who led production during the postwar revival of local legacy brand Hitchcock Chair Company—and from an early age had full access to the family's woodshops. "I'm inspired by designs that are functional and utilitarian," he says. "I've always been interested in things that are incredibly useful in our day-to-day lives." As an adult, he moved to Idaho, then San Francisco, and paid the bills by making bespoke wood pieces for well-to-do clients. In his spare time, he began tinkering with his own furniture designs on the side. "Many of the [client] projects I worked on illuminated the value of every little detail, and that heightened attention translated into my own furniture style," he says. "I began exploring how to produce beautifully crafted pieces at scale, developing a parts-and-pieces system to ensure each piece will have a long life."
What started as a side project gained momentum in 2016, thanks to a serendipitous series of events involving David Charne, a former business operator for brands including Lululemon and Eddie Bauer. "I was visiting an artist friend's studio to see what he was working on," recalls Charne. "While there, I noticed a photograph of a chair on his computer screen and I was blown away. I started asking questions, and came to find out Ros had been working on this chair for years and was looking for a business partner. So I asked for an introduction." 
Later that year, the duo launched Fyrn with a seating series of hand-made chairs and stools that featured Stemn, the brand's patented exposed-metal bracket-style hardware. The state-of-the-art system allows each design to be broken down into parts—so if, for example, a chair leg gets damaged, you can repair, refurbish or replace that individual piece instead of buying an entirely new item. "What makes Stemn so unique is that it considers every impact from design to delivery," says Broughton. "Since we produce all our pieces ourselves on our own machines, we're able to operate in a circular product ecosystem and take full responsibility for what we put out in the world."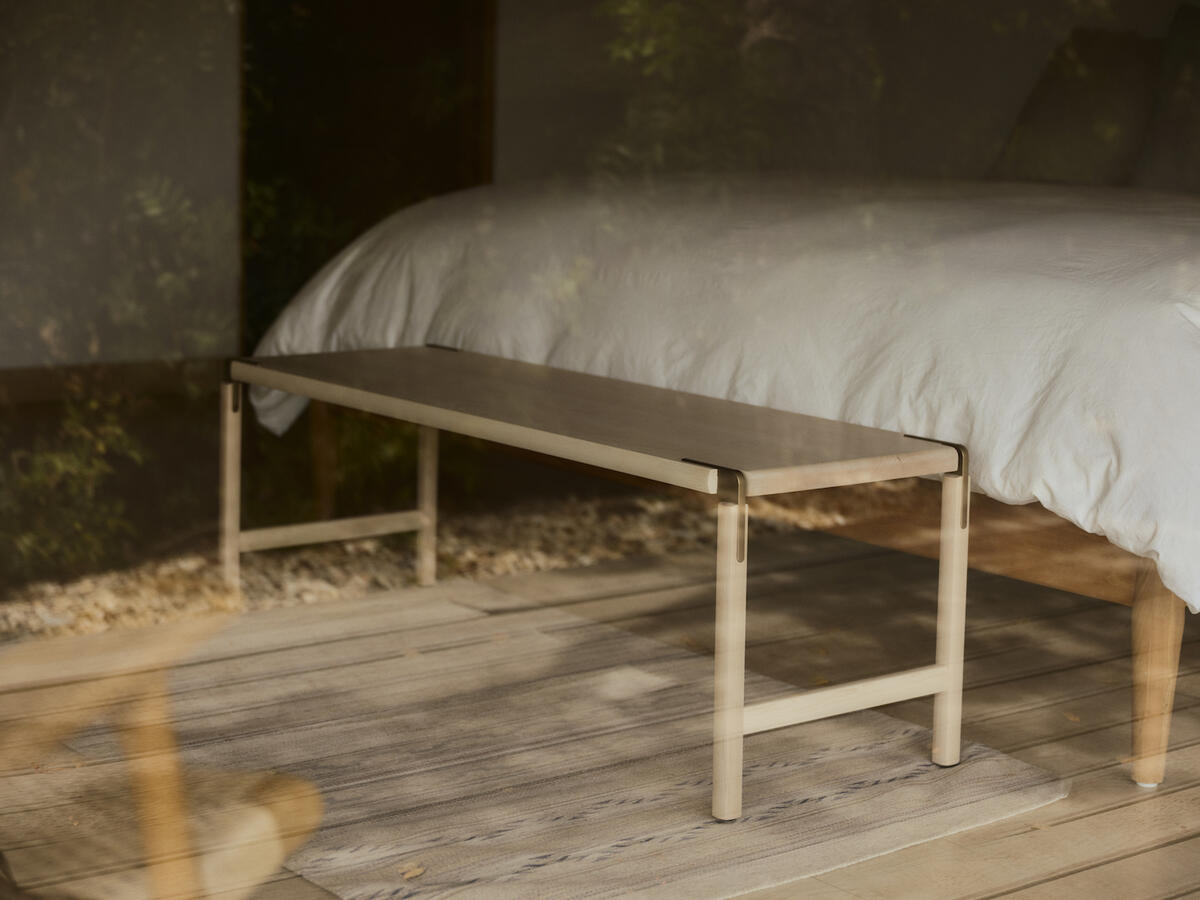 In addition to exposed metal brackets, the frame of each piece is composed of solid wood that's crafted at the brand's manufacturing facility in Sparks, Nevada, on machines that have been specifically designed to make the unique cuts necessary to create each item. "By passing that knowledge on to the machine, it enables folks who aren't as versed in woodworking to help us produce chairs," he says.
Before the pandemic, Charne says the business saw triple-digit growth every year; once Covid hit, the company shifted from targeting commercial office and restaurant clients to residential buyers, a pivot that has fueled Fyrn's recent expansion. Today, the brand offers chairs, counter stools, nesting tables and, more recently, cafe tables—all available in an array of natural woods and hardware finishes, and when applicable, leather upholstery. The pieces arrive in a handful of parts, along with brackets and tools, and can be assembled in a matter of minutes—or deconstructed, if a component ever needs to be swapped out. 
Replaceable parts are just one element of an approach that considers the full life cycle of both the raw materials and the finished goods during sourcing, manufacturing and end of life—Fyrn's website even includes a buyback program where it resells secondhand pieces at a discount. "Sustainability is often measured in reductionary ways, but it's hard to really quantify the efficiencies gained by completely redesigning the way a piece of furniture comes into the world," says Broughton. "We're making things that truly last a lifetime while addressing the systemic waste within the furniture industry."
Homepage image: Fyrn's Mariposa chairs feature the brand's patented Stemn bracket system | Alyssa LeCompte