After moving across the country and seeking a career reset,  real estate entrepreneur Ati Williams knew she had the right- and left-brain know-how to oversee every phase of a design project—including the construction. So she got her general contractor's license, lawyered up and opened her San Diego–based design-build firm, Honeycomb, in order to capture the higher margins on construction materials and offer her clients a high-touch experience from start to finish. Here, she explains how you can do it, too.
I'm a creative, and I love the design side of things, but I am also the kind of creative who likes spreadsheets. I used to own a real estate brokerage in Washington, D.C., where, for all intents and purposes, I was flipping homes—though I like to think my work was a bit more thoughtful than that. When I moved to California in 2018, I took a year off to figure out my next act. As I was working with a business coach, the idea of a design-build firm kept coming up.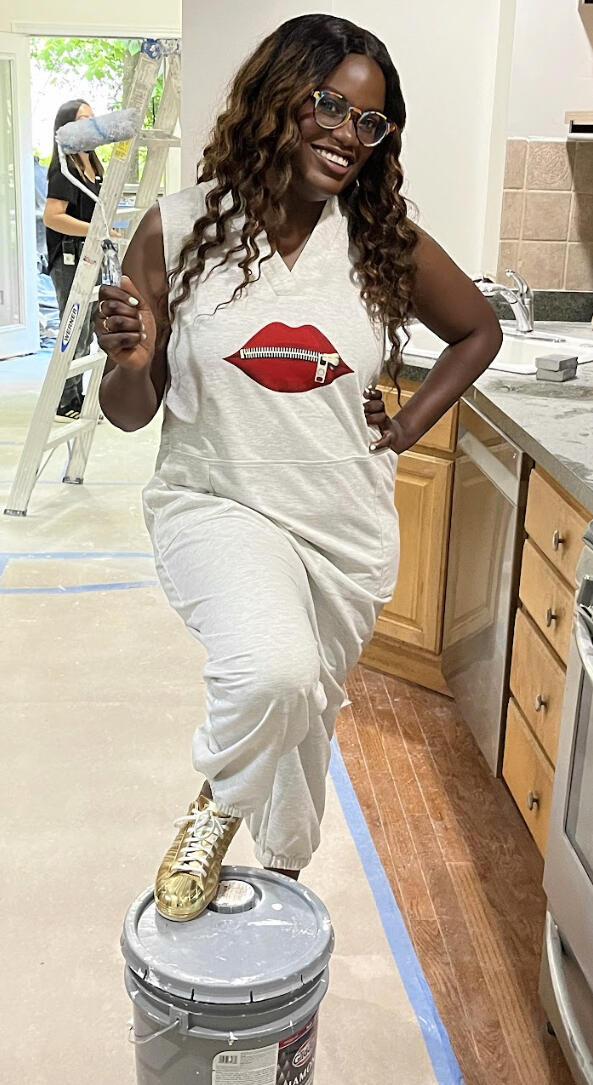 At first, I was freaked out by the idea. I was coming from a background where I was building a house that I liked, with my design, and then you can take it or leave it—when you're flipping, the property sells or it doesn't—so doing client work felt like a challenge. On the construction side, I live in California, where construction is the most-litigated thing in the most-
litigated state, and I wasn't sure I wanted to deal with any of that. Finally, one of my mentors helped me shift my perspective. I was like, "What if I get sued?" And she said, "Well, what if you don't? How does that look?"
In D.C., I had a contractor's license. To launch my new business, I had to get licensed in California. As an owner-builder, I had to show a portfolio of work with all of the permits I'd gotten and all of the work that had been approved, and then there's a very rigorous exam. A lot of people take up to a year to prepare for it, but because I was on sabbatical, I spent three months studying. When I took my test, the women working as proctors were so excited: Here's me, the only woman who came in to take the exam, and—you get your results right away—I was the only one who passed.
I launched the business while I was still getting my GC license to help with the design and planning. Because I understood construction, people hired me to be the equivalent of an owner's rep. My clients don't want to be on-site managing their projects. I was their designer, but I also communicated with the contractors and did quality control.
Today, most of the people my firm works with for design end up hiring us for the construction side as well. We look at the design part as a "Let's date, and then we get married" situation. Working with a client through the design process is a good indicator of how you will work together through the rest of the process, and it allows us to figure out if we're a good fit. Frankly, the reason you're hiring a design-build company is because you trust them. If there's no trust, we might refer them to another firm to manage the build.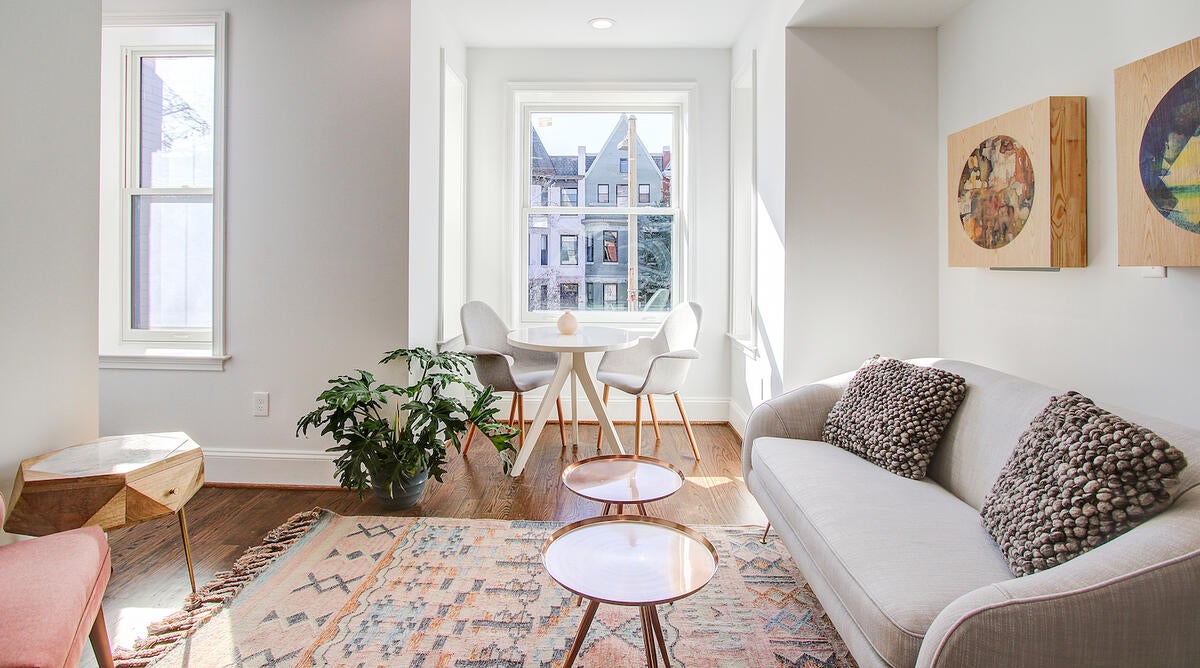 We have a very specific client: It's someone who has hired professionals before. They've probably hired an interior decorator in the past, or done a remodel, and hated the process. The design and build sides speak very different languages, and details get lost in translation. A designer might specify zellige tile with the edges finished a certain way and no Schluter finish, and the contractor might be like, "No, every bit of tile has to have a Schluter finish." Our clients have discovered that language barrier, and they don't want to deal with it. They want to give it to somebody they trust and have that person take it from start to finish. They also prefer to communicate with one person instead of lots of people.
Our clients know that they are going to pay a bit of a premium for that. The reality is that, as a design-build company, our tab is typically going to be 15 to 20 percent more than if a client hired a designer, hired a contractor and managed the project themselves. But is that 20 percent you're paying us extra, or is it better to use your time doing something else? And if you do it yourself, that 20 percent of "savings" will get eaten up by things that are lost in communication and contingencies that are not planned for. That 20 percent is basically money you save in mistakes.
For us, financially, it makes sense to bring construction in-house. The margin on construction is typically higher than the margins in design. That said, it's a high-risk, high-return business, and your margins can get eaten up  if you don't plan well. One of the things that we learned quickly is that our bids need to have an expiration date, because material prices can change so rapidly.
On the design side, we have two designers and a draftsperson, as well as an architect who is basically a subcontractor—we're maybe 50 percent of his business right now. On the construction side, I have three crews of five guys, and then we have subcontractors for things like plumbing, electrical, HVAC, roofing and windows. As the owner, it comes down to managing two very different groups of people, with two different mindsets and skill sets. My holiday parties are really interesting.
Each crew consists of a project manager, who is also the lead carpenter, and four guys. A lot of the crew is very self-selected—it's always a "my cousin needs a job" type of thing. Construction in general usually has a pretty high turnover, but so far we have not had that experience. I think it's about creating the right company culture. In the beginning, I did have to navigate a lot of challenges as a woman in the construction industry. I definitely had to prove myself—to demonstrate that I understood what I was talking about and be clear about my standards. Now, a lot of my guys end up telling me, "You're the best boss we've ever had," because they realize that I'm here to think through everything that could go wrong upfront and find solutions that make their lives easier. They also definitely know more than I do, and I have no ego about that. It's the same thing with my designers—they are so freaking talented. I only hire people who are smarter than I am, and I am OK with that.
One thing I've learned is that my people like to be taken care of in different ways. During the holidays, I don't buy my construction crew members a thing. Instead, I buy their wives and their children stuff, and they appreciate that way more. It's just understanding and adjusting to what's important to your people. For my designers, I've realized that a big part of it is trust. I mean, that's every creative, right? You want to be able to know your work is good, and to work in a culture where you're allowed to fail—but you fail fast and get back up. That's something I've had to learn personally: I don't like to fail, but I've had to learn to fail forward, and then encourage that culture within my company. The more you do that, the more you empower people
to do their best work.
One of the challenging things about running a design-build business is getting your legal i's dotted and t's crossed on insurance, worker's comp, general liability and contracts. Making sure that you really go through that with a good business lawyer and a good litigation lawyer is helpful. For example, I did an HR audit last year to look through all of my employee contracts in response to some new regulations that had come up. There's a lot of paperwork required to keep on top of that stuff.
Designers are creatives, but I do think that, quite frankly, they have the skills to be able to expand into the construction side—way more than they think they do. Ultimately, I think it's a better business model, especially if you're doing a lot of remodeling and renovating projects already. I also think it's fair to start small. If you don't have a construction license yet, then you need to specify that there is somebody else who's going to be doing the GC work, and who has a license to do that, but you can still take the same design-build approach. If you have a small bathroom remodel where you're not moving the plumbing around, maybe you hire a small construction crew and negotiate with them: "OK, I'm going to get you this gig, and I'm going to be there talking you through everything," and ask for a referral fee of 10 or 15 percent. You can build from there as you go.