After founding Avery Frank Designs six years ago, Richmond, Virginia–based designer Avery Sefcik tapped into neighborhood design resources as a stepping stone to opening his own accounts—a move that provided him access to bigger brands and much-needed support.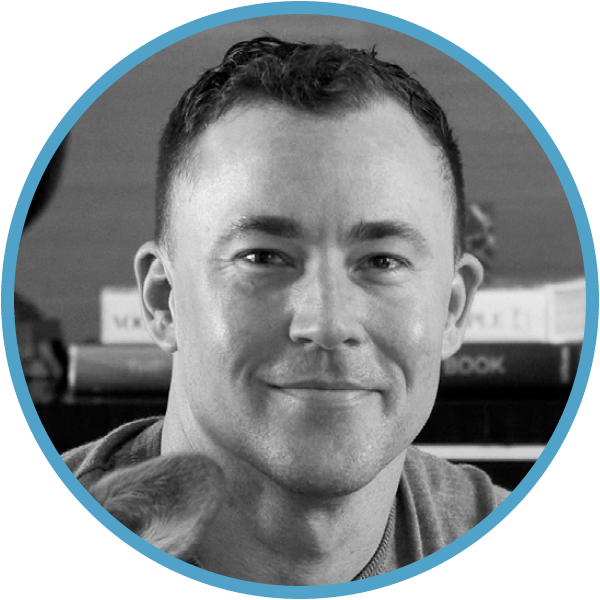 When you launched your business, did you immediately open your own trade accounts?
I opened an account with Designer's Market, a trade-only showroom here in Richmond that is basically like a miniature design center. They carry a lot of furniture brands—from CR Laine to Hickory Chair to Baker—and I gained new access to fabric companies like Schumacher and Kravet. The showroom takes a small markup, but their staff is also super helpful—especially for a one-person band like me. When you order something, you don't have to worry about sending the fabric to so-and-so, because they order the fabric and send it to the manufacturer for you.
That's an interesting trade-off between a better margin and high-level customer service.
It can certainly be a big help to have that support. Yes, they're taking a markup, because of course, they have to make money, but otherwise, I would either have to do that [extra legwork] myself or hire somebody to do it for $60,000 a year.
As you've grown, have you changed how you balance sourcing through a showroom versus going direct through a brand?
Absolutely, and I've been very upfront about that, especially as I've gotten bigger
projects. I'm now direct with about 60 percent of the brands I use.
What kinds of jobs made you want to start to go direct with some of those vendors?
There's a job I'm working on right now outside Baltimore that I think will get me direct at Hickory Chair. We've already ordered product for two of the rooms in the 12,000-square-foot house, and that included five of the brand's pieces—it's about $40,000 of furniture, which is the kind of opening order you need for some of the higher-end brands. But I'll definitely still keep using Designer's Market, because they're super helpful and it's nice to be able to take that work off my shoulders sometimes.
How difficult has it been to meet order minimums as you're trying to grow? Does it impact what you can offer your clients?
Some brands still want you to have a really big buy-in to get in with them directly, or you need to have a showroom to show off the products, and I don't. But other brands are really easy because of how I work. For instance, establishing a relationship with Visual Comfort didn't take too long, because they're pretty much my favorite lighting brand for anything that's not Italian, super custom or crazy expensive. I had a client with a new home that needed new overhead lights throughout, and I said to my rep, "Is this going to be enough? There are going to be lamps on top of all of this." She was like, "Yeah, that's great." It was pretty easy to hit the buy-in when you are buying 10 to 15 light fixtures plus eight pairs of lamps.
Is it about just having that discussion with your rep?
Some of the reps have more sway than you think they do. Other times, it can be a little tricky—for example, sometimes my brand rep is also the rep for the local showroom, and the rep doesn't want to upset them [by taking my order]. I've had to say, "I'm going to keep using that showroom for many years to come, and I've already helped them out with lots of other orders, but sometimes the bird must leave the nest."
Is there a strategy around when you're ready to open an account?
I take it as it comes. I was in more of a hurry for some of the higher-end brands. Think about it: I'm getting this sofa for $5,000 net, and I'm selling it to clients for $8,500 or $9,000—but I could be getting it for $4,200 net. That $800 difference is a lot to a solo designer like me. So sometimes, financially, it just doesn't make sense for me not to go direct.
How digital do you want your partner brands to be?
For some of the popular brands, I've found it's often easiest to order directly through my link on the website. Reps are so busy that it's better if you just put your order into their system and save emails for a question about a finish or something like that.
Is it helpful when brands have transactional websites for the trade?
It is. Sometimes you need something in a hurry and don't want to send five emails over it. It's better if it's just like, OK, I've ordered this one lamp—bam, done. It's not about eliminating the middleman entirely, but sometimes I don't need to spend two hours on this when I could spend 10 minutes on it.
This article is part of a series of interviews that explore different approaches to shopping, offering tips and strategies to make a firm's sourcing more efficient, more inspiring—and more profitable, too. Want to read more? Explore the rest of the series here.
Photography: A stately bedroom by Avery Sefcik. | Kip Dawkins Photography