After a 15-year career in finance, Amhad Freeman took a leap of faith and pivoted to design. Five years later, he leapt again—this time, leaving an established business in Nashville, Tennessee, and relocating to Chicago in 2021. What hasn't changed since the big move? His vendor-first approach.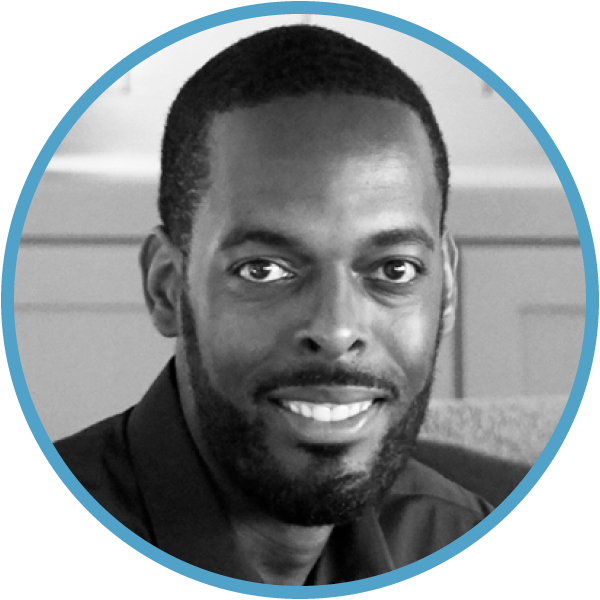 You just moved to a new city. What's it like finding a new group of vendors?
It's important for me to get to know the vendors and suppliers first. So instead of getting to Chicago and trying to figure out how I'm going to get my first local client, my strategy is to figure out how to make relationships with vendors ahead of time so that when I do get the client, I'm well prepared.
What does that look like in practice?
I cold-call and say, "Hey, Holly Hunt. My name is Mr. Freeman, and I'm the new 'it' designer in town." I'm joking about that part, but I really do call them, and I always use humor. I explain that I'm an experienced designer from Nashville with projects all over the Southeast, I'm new in town, and I'm looking to build a relationship. And then I say, "When can I come in and tour your showroom?" When I'm there, I ask in-depth questions about their practice—not necessarily about the product, but about their delivery process, warranty process, how and where their furniture is made, and how soon I can get it to my client.
Would it be a lot more difficult to run your business without those relationships?
I think it would. I rely on them to make me look good. To me, it's like we're all on a boat, trying to row it together. I don't necessarily talk to reps all the time over the phone—I go talk to them in person. I also bring the client in person so that the rep can explain things, which builds client trust and rapport, and the rep gets some of the spotlight.
Does accessing a better margin influence where you choose to shop?
It doesn't. For me, it's not about the money. It's about the design. I feel that the money will come down the road. I've never marked stuff up heavily—early on in my career, especially, I didn't mark up anything at all, because I wanted every dime from my clients to make their space look beautiful. I was thinking, "If they get something a little bit more expensive, it's going to make my photos look that much more glamorous, which is going to lead to bigger and better clients." That was my strategy—I've always been in it for the long haul, not just getting a couple more dollars in the bank. I am making an investment. Now, I'll do a small markup, but it's nowhere near the industry standard. I still feel that if it's going in my pocket, it is going away from my project, and what I really want is for my project to look a certain way. If the level of my work keeps getting better and better, my fee can get better and better too.
So the profit for you is in your design fee, not product?
It's a set fee for the furniture plan. If they want to order furniture, I do a small markup, and then I charge them to place the furniture in the space.
Have order minimums ever made a certain brand harder to access?
They have. If your brand has an order minimum, I won't even fool with it. I can go somewhere else to get that sofa—and yes, it's going to cost a little bit more, but by the time I meet your order minimum, it has evened out anyway. Really, my secret sauce is just going in and building a relationship with the people directly. That's always been the way I operate. I skip all the other stuff and I go straight to the floor.
This article is part of a series of interviews that explore different approaches to shopping, offering tips and strategies to make a firm's sourcing more efficient, more inspiring—and more profitable, too. Want to read more? Explore the rest of the series here.
Photography: Illuminated shelving in this sleek living room by Amhad Freeman puts the spotlight squarely on the client's prized collections. | Nick McGinn