Dreaming of designing a showhouse space? Seasoned participants explain why it can be a big-time investment with even bigger rewards.
The showhouse is perhaps the closest that interior design gets to a theatrical production, with polished, larger-than-life final results that belie the chaotic behind-the-scenes realities unfolding just before the curtain rises. Any designer who has participated in one will tell you that they were steaming draperies and arranging accessories right up until the doors opened and that there were moments when they truly thought their space wouldn't come together. "It always comes down to the last second, when the photographer arrives, the house isn't ready on time, and your furniture hasn't shown up," says Portland, Oregon–based designer Max Humphrey of his showhouse experiences. "I've gotten better at anticipating that—you just count on it being a nightmare."
Despite the tumult, most designers say that the results are well worth the weeks of frenzied work, often resulting in career-defining spaces that would never come out of a project for a private client. With showhouses on the cusp (we hope) of returning in full swing to their pre-pandemic splendor, BOH spoke with designers across the country about the ins and outs of the experience: the reasons to say yes, the realities of working with a house full of designers, the importance of finding vendors and tradespeople who can bring a design to life, the very real financial and time commitments—and what you ultimately get out of it.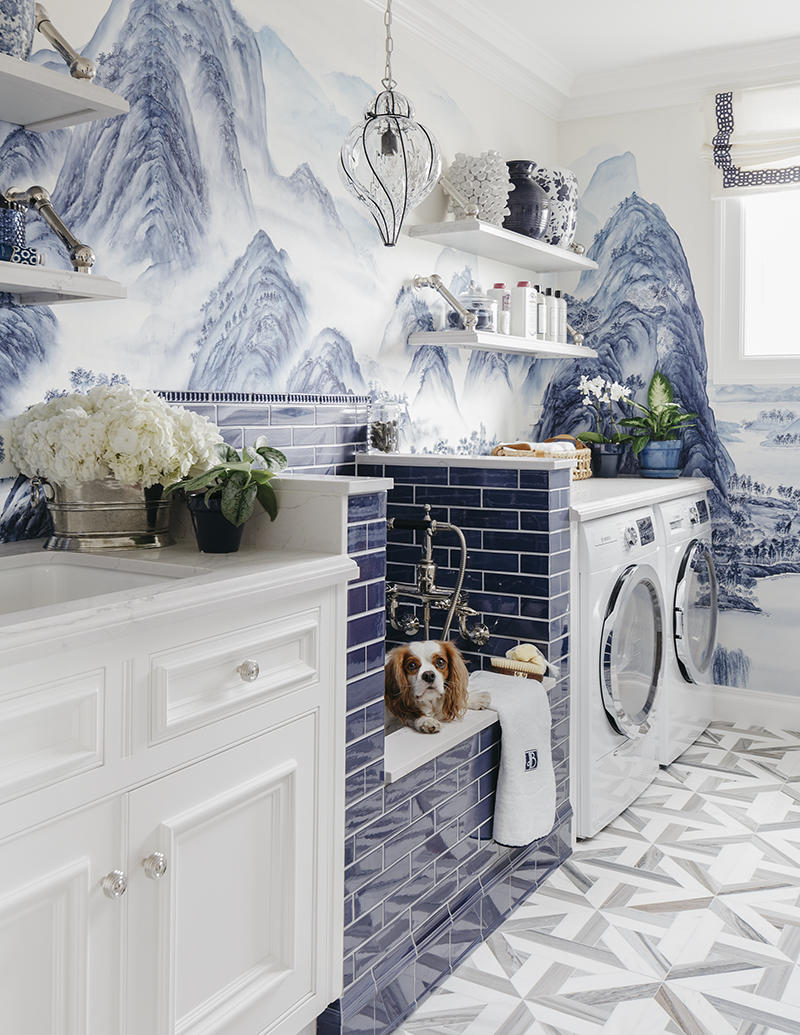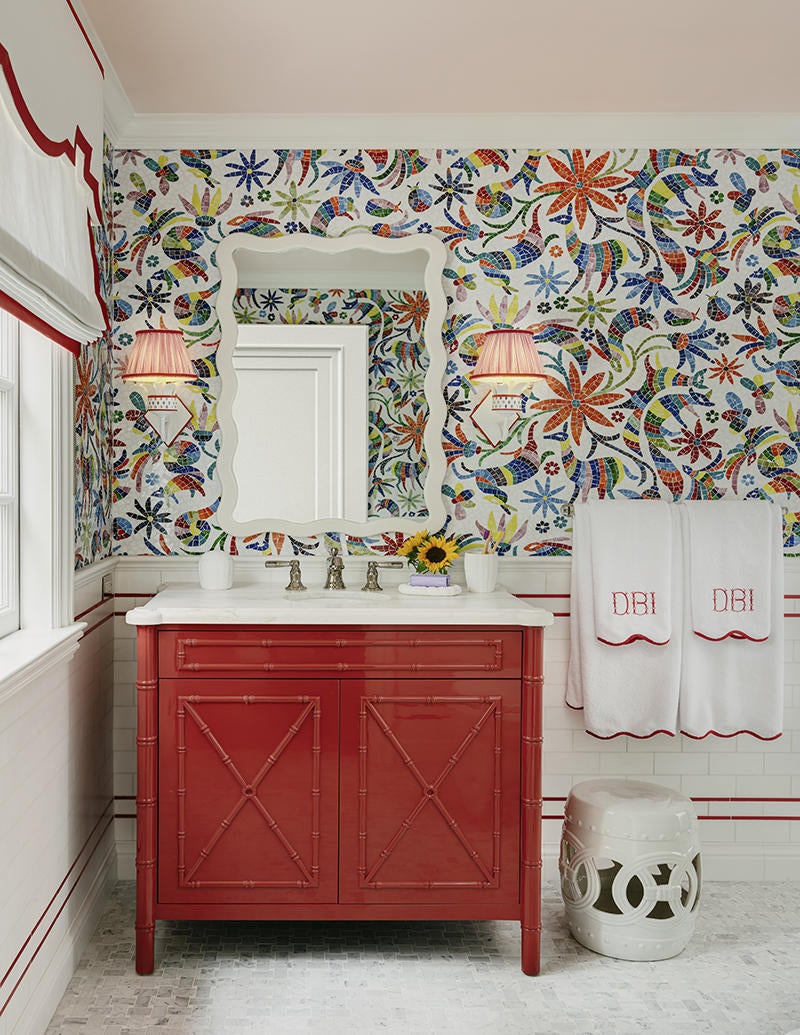 The Motivation
While the answer may seem obvious to some, questioning why to participate in a showhouse is certainly reasonable. The commitment means time away from your firm and clients, a plethora of sunk costs, favors called in from every vendor and tradesperson on your contact list—on top of seemingly impossible deadlines. So, what makes it all worthwhile?
The first incentive, according to most veteran showhouse participants, is the chance to stretch creatively and indulge in ideas a client might never get on board with. Caleb Anderson of the New York–based design firm Drake/Anderson recalls that when he and his partner, Jamie Drake, participated in the 2018 Kips Bay Decorator Show House in Manhattan, they chose to embroider the fabric for their room's upholstered walls with delicate beading. "It was gorgeous and unique, but it involved a lot of craftsmanship, and I'm not sure we could have convinced a client to let us do that in a private home on such a scale," he says. "But since we did it at Kips Bay, and have photos that show how special it looked, we've used the same concept on headboards and other pieces for several clients. A showhouse room is a great space for experimentation that can translate into your work with clients."
For Nashville, Tennessee–based designer Sarah Bartholomew, who designed a room at Kips Bay's New York edition in 2019, participating in the showhouse offered an opportunity to highlight a different side of her aesthetic sensibilities. "The selection of my work that had been published up until that point had been really colorful, and I felt that I was getting known for a particular look, when that was actually just one aspect of what I can do," she says. "In my Kips Bay room, there was a sense of serenity that wasn't present in my published work. It was a chance to build my brand and showcase [my range]."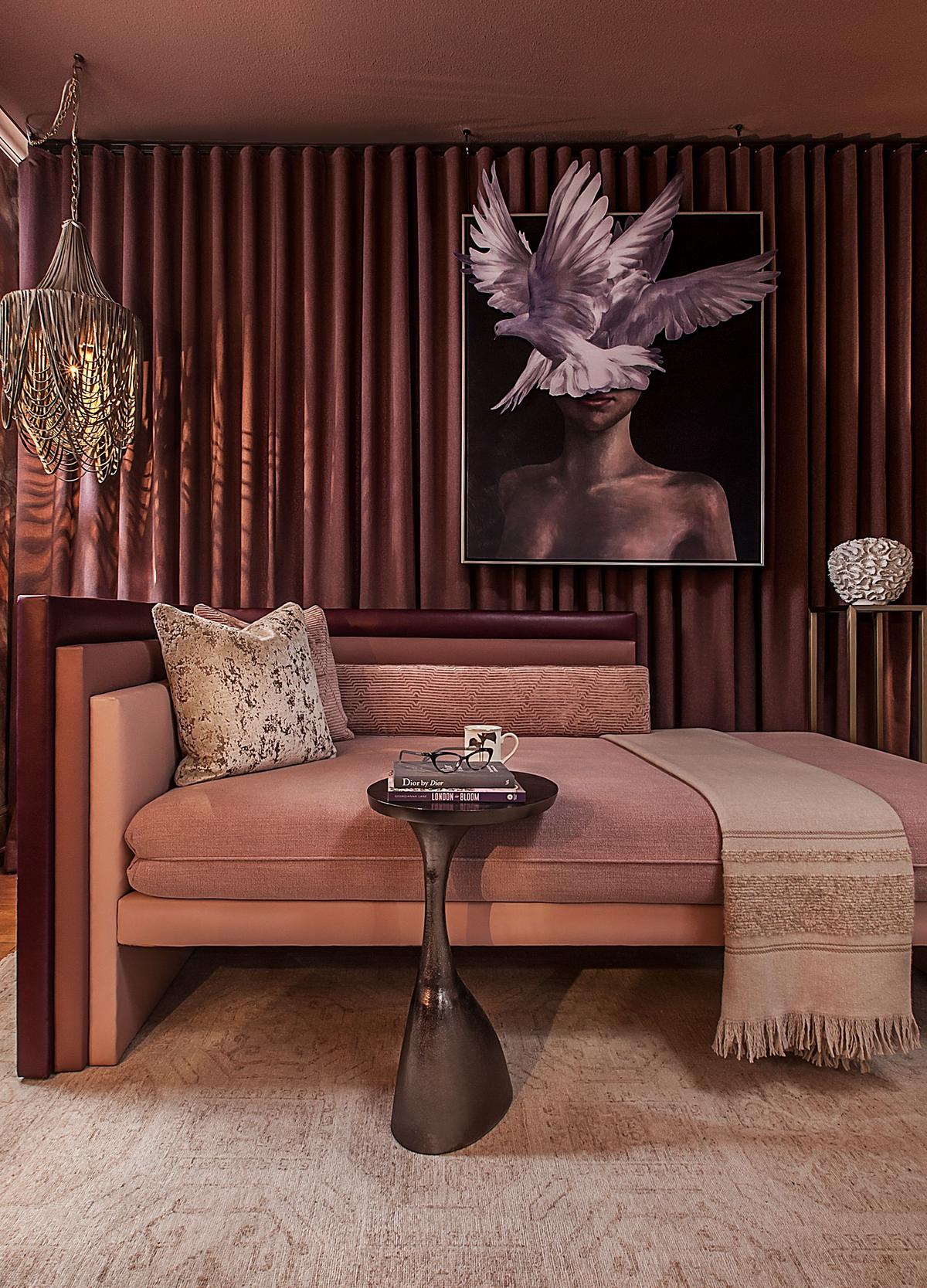 Tiffany Cobb of Atlanta-based Tiffany René Interior Design had similar motivations when she started doing showhouses in 2018. "Sometimes when you're trying to present your style and aesthetic to the world, client limitations impact that," she says. "When you do a showhouse, you can show your vision without compromises."
Brand-building is another major reason that designers are willing to endure the headaches that come with showhouse work. Bay Area designer Dina Bandman participated in the San Francisco Decorator Showcase every year from 2016 to 2020, and has found such rich returns—in client leads and publicity—that she now incorporates the cost into her firm's annual marketing budget.
Showhouse participation was also a powerful brand driver for Anderson, who in 2014 took on rooms at both the Lenox Hill Hospital Designer Showhouse of New York and Holiday House NYC just one year after he left a role as an associate at Drake's firm to found his own. Those solo projects led to coverage from Hamptons Cottages & Gardens and House Beautiful, the latter of which then tapped him for its Next Wave series spotlighting up-and-coming designers. All of the recognition was a precursor to his rejoining forces with Drake in 2016—this time as co-principal. "I always tell people who are just starting out that showhouses are a great way to get yourself out there," he says. "It gives you the chance to showcase the type of work you actually want to be known for, which can then lead to landing clients who can help take you where you want to go. It also gets you on the radar of editors, and that notoriety [in the media] helps you get clients too." A showhouse's quick turnaround also had an upside for Anderson: His rooms were instantaneous portfolio builders that helped him attract new work, unlike client projects that can take far longer to photograph and share.
Designers looking to make a name for themselves in new regions often find that taking on a showhouse in a different city can expand their reach. Cobb has done two iterations of the Junior League of Detroit showhouse, and ended up signing new clients in Michigan after each. "I got a lot of business out of those, and it helped solidify my brand in the Detroit area," she says. "People called me immediately and wanted to hire me."
That said, the strategy doesn't yield instant results for every designer, and your mileage may vary based on location, market and showhouse. Bandman, for instance, decided to do Kips Bay's Dallas edition in 2020 in hopes of tapping into the lucrative and plentiful design clientele in Texas. Though she loved how her room turned out and enjoyed networking with the other designers, the experience didn't yield the bounty of Lone Star State leads she had hoped for. "I got plenty of other value out of participating, but the ROI in terms of creating new business was definitely stronger from local showhouses," she says, though she admits COVID may have been a contributing factor. "I wouldn't say I regret it, but business-wise, I don't know that it was my best decision."
While there are plenty of business reasons to say yes to a showhouse, there are also more indulgent factors. To be invited or chosen is flattering. It's also a stamp of approval from people in the industry who not only recognize your talent but want to see more of what you can do—a clear signal that you've arrived. In short, sometimes it can be hard to say no.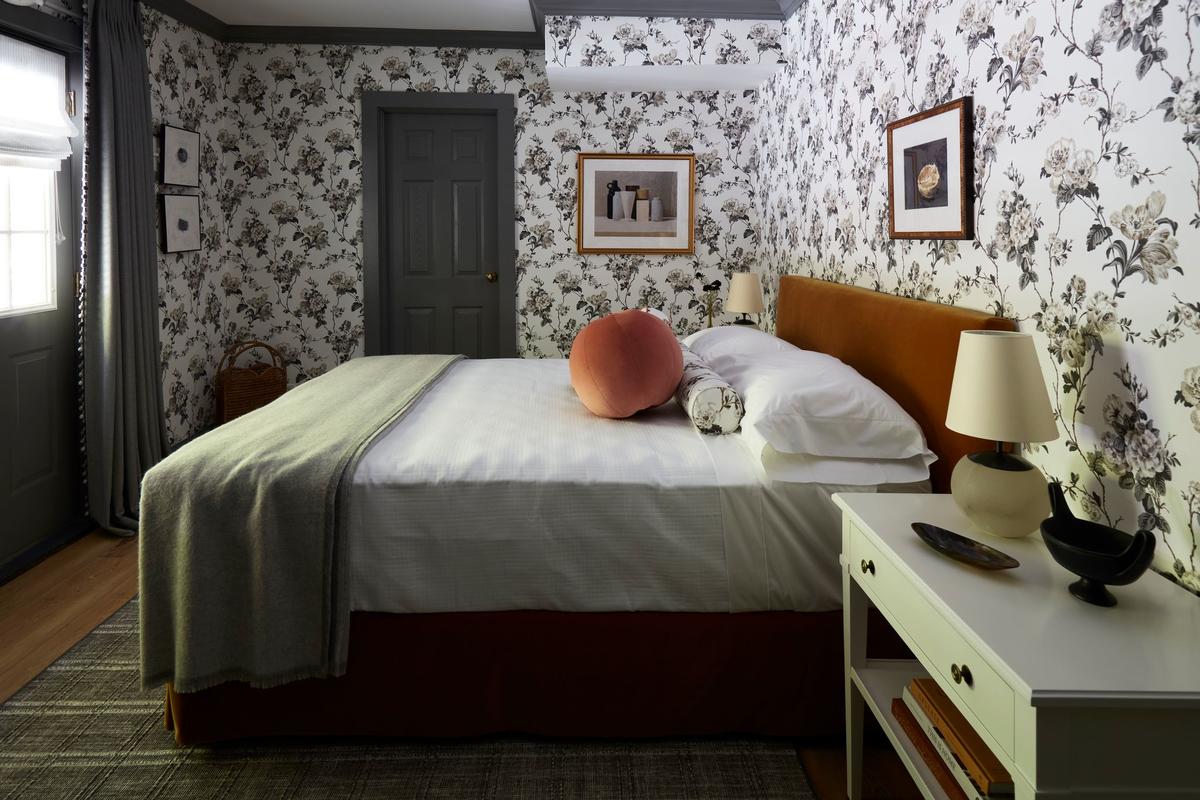 Getting on the Roster
Knowing you'd like to do a showhouse is one thing, but having the chance to do one is another matter entirely, as the selection process varies significantly from event to event. Those run by magazines—like House Beautiful's Whole Home Concept House, the Southern Living Idea House, or the Real Simple Home—feature designers handpicked by the editorial teams, who often lean toward those whose work they have already published. In the case of Whole Home 2021, House Beautiful pulled from designers who had been featured in the magazine's Next Wave column. Similarly, Bartholomew was tapped as the sole designer for the 2021 Idea House after having a project published in Southern Living two years earlier. For other showhouses, you have to apply for the opportunity to participate. Bandman says that the San Francisco Decorator Showcase allows designers to tour the selected house and then pitch concepts for two rooms, while for Kips Bay, you submit portfolio selections for consideration.
The application process was a surprise to New York–based designer Alexandra Pappas of Pappas Miron, who took part in the 2019 Kips Bay New York showhouse. "My partner, Tatyana Miron Ahlers, and I grew up together in Connecticut and our mothers would bring us to Kips Bay every year, so it always had a place of prestige for us," she says. "We were working with a publicist a few years ago, and she told us that we should apply to Kips Bay. We hadn't even known that was an option! We put together a portfolio and letter and sent it in." Soon, they had a room assignment, and the countdown to opening day had begun.
Off to the Races
No matter how you get involved, once you've agreed to take part, it's already crunch time. Showhouses have notoriously short turnaround times, and even a concept house, which is typically built from the ground up, doesn't offer much more leeway. Most designers cite a timeline of about three months from being selected to unveiling their final space.
"Timelines are usually far too short across the board, but just how short becomes a big factor in whether we'll do a showhouse or not," says Jessica Geller of Franklin Lakes, New Jersey–based firm Toledo Geller. "We had to pass on participating in Kips Bay Palm Beach last year because we were experiencing so many delays with our existing projects and didn't feel the timeline was realistic—they approached us in January 2021, and we had to be finished in April. You have to call in every favor to your vendors to make it work."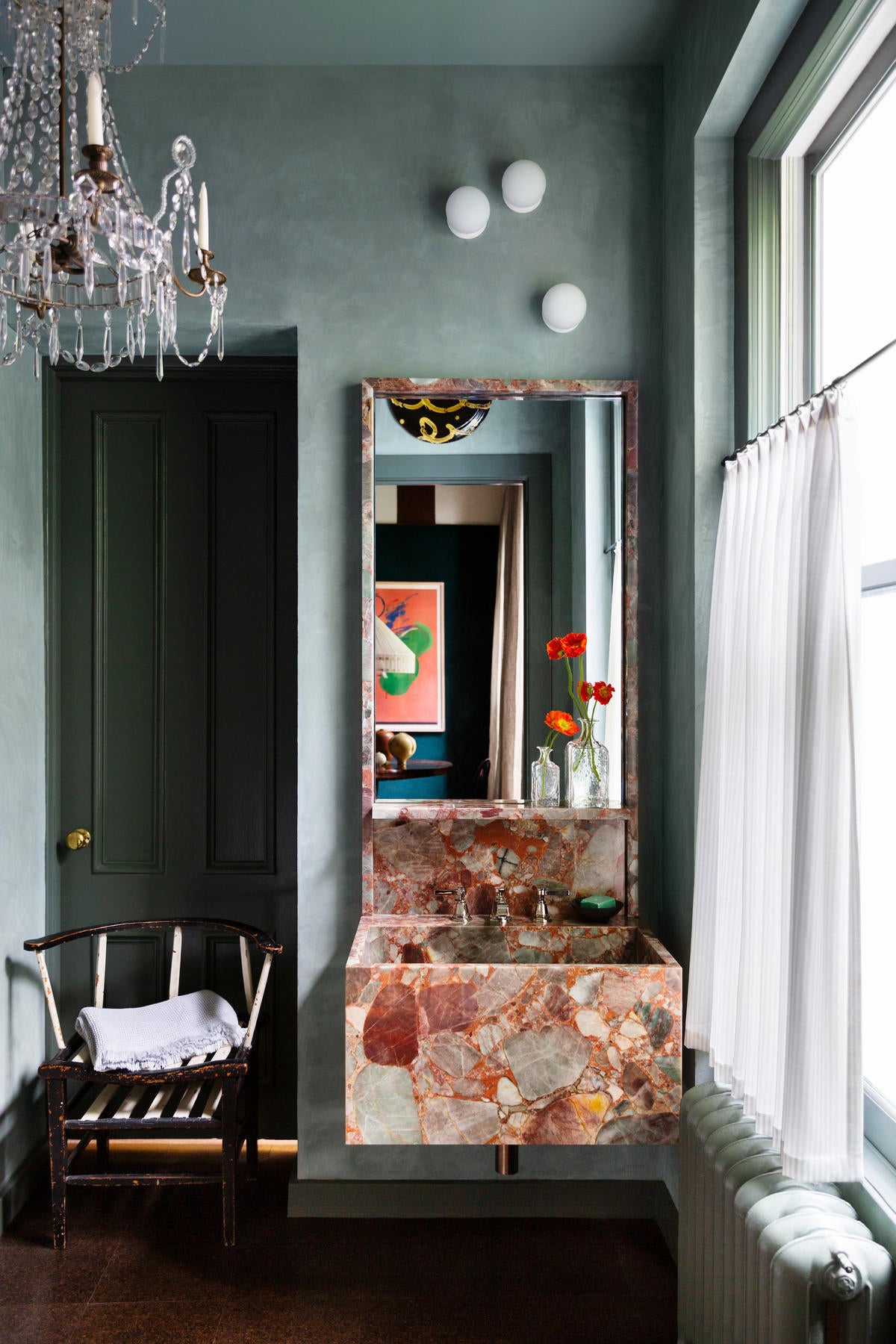 Because most showhouses take place in existing homes, not all the available rooms are created equal: Designers could get a grand dining room, a diminutive powder room or anything in between, not to mention unsightly features like ductwork that may need to be disguised. (For her Kips Bay space, Bartholomew added a fluted wall treatment to create an ethereal atmosphere—and also to hide the entrance to a bathroom with broken pipes.) Historically, organizers have taken a few different approaches to doling out rooms, including having designers pitch concepts for specific spaces, letting them make requests, employing lottery systems, or simply assigning areas.
For the two showhouses in Detroit, Cobb intentionally requested smaller spaces—a hallway one year and a sitting room the next—as a way to make a splash without overcommitting her time or money. "I wanted to be mindful of my investment, because while a showhouse gives you a lot of opportunities, it's also very expensive," she says. "I knew that doing a smaller space was better for me from a financial perspective."
When designers are assigned a room sight unseen, it can be a roll of the dice. For her first showhouse, Washington, D.C.–based Shawna Underwood inherited a room after another designer dropped out of The Kaleidoscope Project, the showhouse turned boutique hotel that opened last May in Lenox, Massachusetts. "It was very small, with lots of design challenges," she says. "The ceiling was slanted, and there were bulkheads and an old wall-unit air conditioner. Due to distance and the pandemic, I was only able to go visit once to take measurements and photos before I started designing, so I was nervous, but I took what I was given and made the best of it."
Once spaces are assigned, it's a mad dash to decide on your concept and put in requests to sponsors and outside vendors to donate or loan product. Pappas says that after her firm was selected for Kips Bay, all the designers were brought in for a meeting where the sponsors and board members let them know what they were in for. "That was on a Wednesday, and we were told that we needed to have requests in to sponsors for any loaned product by Friday," she recalls.
Although the time frame might sound stressful, picking product swiftly has its advantages in a showhouse context. At Kips Bay Dallas, Bandman discovered that she and another designer requested the same wallpaper from a sponsor. Because she had asked first, Bandman was able to use the print and the other designer had to figure out a backup. "We didn't realize it until we were installing and she saw that we were using it," she says. "At that point, we had become friendly and were able to laugh about it."
Most showhouses don't approve individual room designs, but general oversight from the event organizers is common. For The Kaleidoscope Project, the event committee asked designers to choose from three color palettes. The San Francisco Decorator Showcase requests that designers pitch concepts before they're selected to participate, baking in a measure of creative approval from the jump.
When designing the owner's suite for the 2021 House Beautiful Whole Home, Geller says that in addition to keying in the magazine's staff on design direction, her firm took guidance from the builder. "There was a paint color we wanted to use, and the builder felt it would clash with the color choices for the hallway leading to our suite," she explains. "We trusted his instinct, as he was very design savvy—and the one who ultimately had to sell the house when the event was over. There was a more conscious effort to create a cohesive look throughout the house than in most showhouses."
When working on the Southern Living Idea House, Bartholomew approached the design with the magazine's readers in mind. "It was about capturing a lifestyle that's warm, hospitable and approachable," she says. "While you aren't limited, per se, it was an opportunity to design for a more mass audience, versus something like Kips Bay, which has a more sophisticated point of view."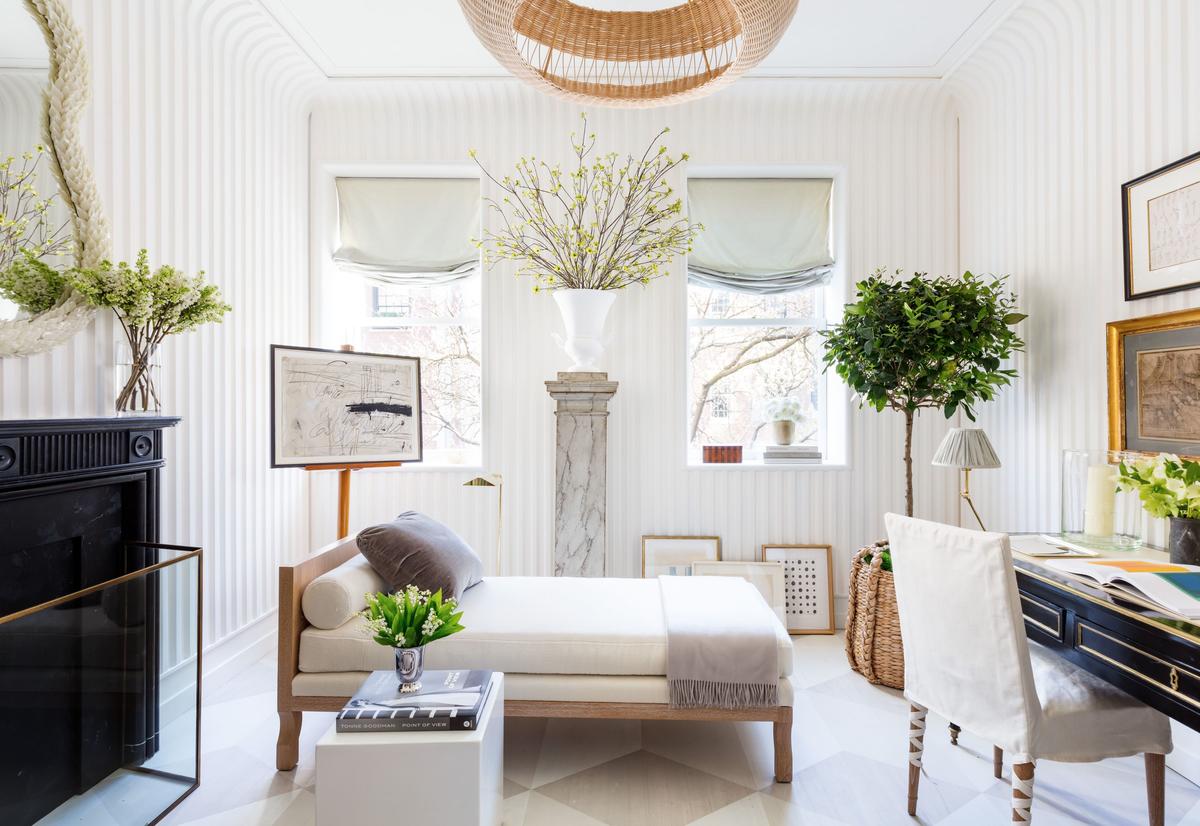 Money Talk
The financial commitment of a showhouse can be substantial, especially if it's taking place in a city where you aren't based (or don't have experience working). With few exceptions, the event organizers don't give designers cash to deck out their rooms; instead, they're expected to use loaned or donated product from sponsors and fill any gaps on their own. There also aren't any spending guidelines, leaving first-time participants to wonder how much they should be investing in their space. In addition to the furnishings expenses, there are travel costs, plus the price of finishing touches like flowers and accessories.
"Back in the day, magazine-affiliated showhouses would give you a budget to work with, but that's not the case anymore," says Humphrey, who participated in concept houses for both House Beautiful and Real Simple in 2020. "Now, it comes down to what you want to spend and are willing to invest in the room. I'm not in a position to go $50,000 out of pocket to do one room, but other people are. It's up to you to get creative, call in favors from vendors and source from your existing inventory. Even if you're using something you have in stock, you have to pay shipping costs [for out-of-town showhouses], so you're always going out of pocket in some sense."
Outside of a showhouse's sponsors, it's no easy feat to find vendors willing to loan product. "Some brands are anxious to donate and want the publicity, while other brands either don't need it or aren't in a position to give free products," says Bandman. "As the designer, you don't want to spend a lot, but you want it to look as good as possible. That's always a struggle between the two."
To bring their visions to life, designers must also rely on speedy turnarounds from subcontractors. Concept houses give participants a slight advantage over typical showhouses in that certain details can be built to their specifications—they can choose a paint color or have a wallpaper hung without having to bring in (and pay) an additional tradesperson. But typically, they are on their own to find craftspeople and subcontractors, another task made all the more difficult if they're working in an unfamiliar city. When Bandman was doing Kips Bay in Dallas, for example, the showhouse's nearly two dozen designers were all using the same recommended wallpaper installer, making scheduling difficult. (She ultimately got creative and found an alternative referral.)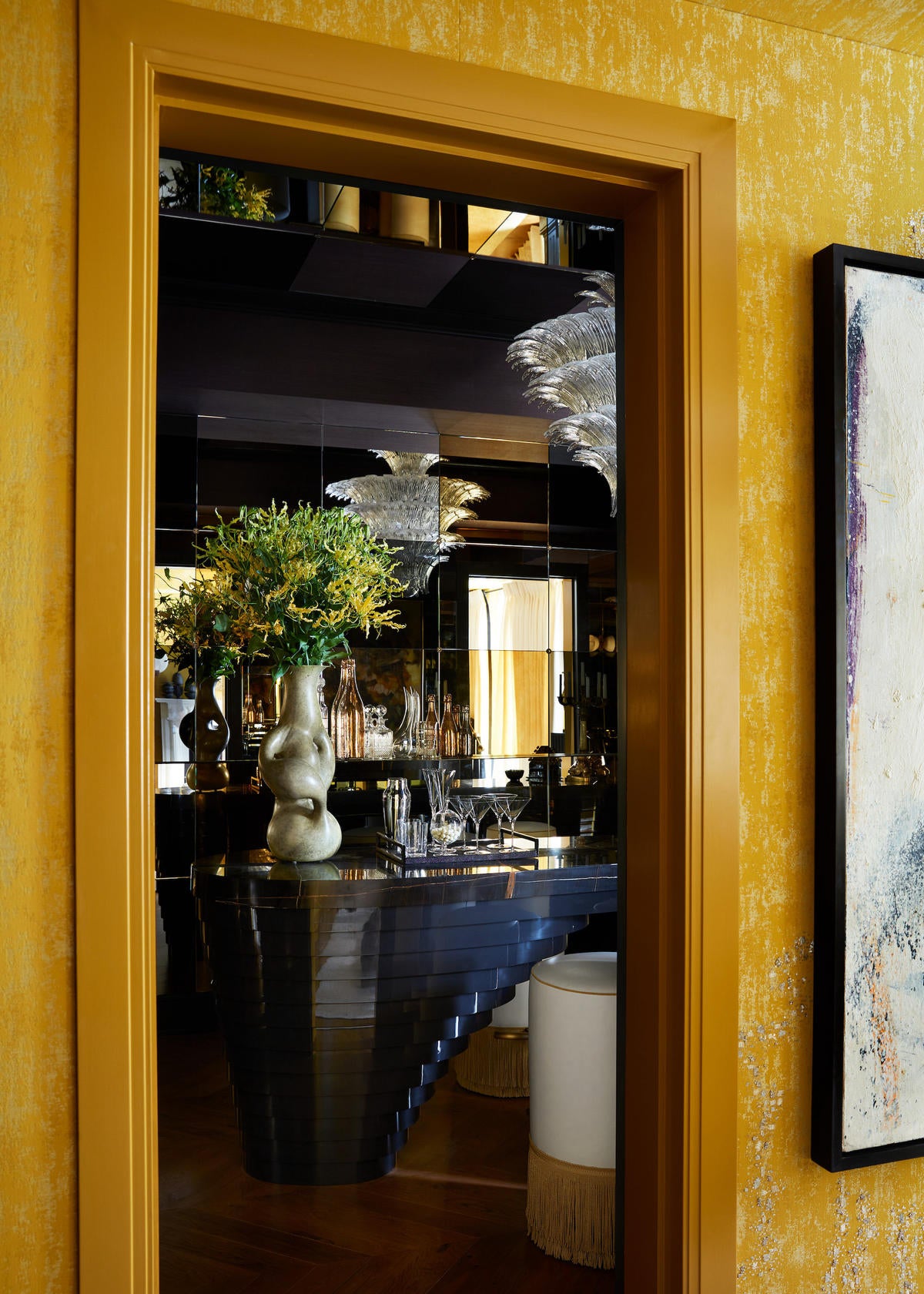 At Kips Bay New York, Pappas was able to save money by finding tradespeople willing to donate their time for the charity event. (The publicity was another carrot.) But her firm also encountered costs they had never considered, like insuring loaned pieces from galleries or paying movers for the installation— and even a security deposit to Kips Bay (which they ultimately got back). "There's also the time that you're spending away from your business," she says. "It's not just until the house opens; once it does, you're spending full days there promoting your room, and that adds up. The extent of the time commitment was unanticipated on our part. It's a worthwhile investment, and we were proud of what we did, but we couldn't do it every year."
Another unexpected cost? Having to uninstall and deconstruct your room once the event is finished. "The contractor had to come back in and return it to the white box it was when we had arrived months before," says Pappas. "It's such a shame. You create this beautiful project and it's there for six to eight weeks, then gutted. It's an ephemeral experience, for sure."
One way that savvy designers have recouped showhouse costs is to resell the pieces they paid for out of pocket. Bandman puts items on her Chairish page; Cobb created QR codes for each of the available items in her Detroit showhouse room and added a dedicated e-commerce section to her firm's site so visitors could shop during the tour. A desk that Pappas used in Kips Bay went straight from the showhouse to a client's apartment, and Cobb and Geller have each had the fortuitous experience of their rooms being bought outright by the new owner of the house, allowing them to leave the spaces fully intact (and recoup their costs). "To recover some of what you spent is a great cherry on top," says Cobb.
Virtual Reality
While COVID triggered the postponement or cancellation of many events, it also spawned a new genre: the virtual showhouse. Organizations like the Black Interior Designers Network and the Black Artists + Designers Guild, and brands like Seasonal Living and 1stDibs, launched fully digital homes that captured all the thought, detail and extravagance of a physical showhouse through a combination of photorealistic renderings and augmented reality technology. Though designers involved in virtual showhouses didn't have to deal with the stress of finding a tile installer or waiting for furniture to arrive, the process presented its own difficulties. For New York–based designer Marie Burgos, it was sometimes a challenge to work with artists and graphic designers to get the 3D rendering of her bedroom for BADG's Obsidian Virtual Concept House just as she had envisioned it. "It's a lot of specification to provide," she says. "I still look at the room and it's not 100 percent how I wanted it. Despite that, it's still pretty magical that you can walk through the room virtually and zoom in on the finishes. This was the first virtual showhouse any of us were involved in, and I think the process will be easier for the next one."
Cobb, who participated in the first edition of BIDN's The Iconic Home in 2020, says going digital "is a different experience, but not necessarily an easier one." While it's less expensive and there's far less back-and-forth with vendors about logistics, the work is just as detail-oriented on a short timeline. "You still have to do all the design work and source real product, so it's just as detailed and time-intensive on the design side," she says.
The Takeaways
No matter the headaches and stress, most designers ultimately walk away from a showhouse, whether it's their first or their fifth, feeling that it's all worth it. "It's like a mini Coachella for designers, and you get access to people you may never have crossed paths with otherwise," says Humphrey. "I met some of my best industry friends doing showhouses—people that live in different cities [and] have totally different aesthetics and approaches to their businesses. You go through this intense, wonderful experience together and then you're friends for life. That's been one of the most important benefits to me."
Underwood agrees: "If you asked me right after I was finished with a showhouse, I probably would have been like, 'I'm never doing this again!' But it's kind of like birthing a baby—horrible when you're doing it, but then you can't wait to have another."
Homepage image: For the primary bedroom of House Beautiful's Whole Home concept house in 2021, Virginia Toledo and Jessica Gellar put their own spin on the modern farmhouse aesthetic. | Stephen Kent Johnson