Getting a great shot is one thing. Knowing what to shoot—and understanding
your rights to the ensuing photography—can be a little trickier.
Photography is, for many, the final stage in a project: The mood boards and project notes may have been filed away, but until you see those JPEGs come through, the job isn't over. Even if you have a go-to pro, wrapping your head around which projects belong in your portfolio—and then making sense of your usage rights and how to properly credit your photographer—can prove surprisingly challenging.
TO SHOOT OR NOT TO SHOOT
The first real hurdle is deciding what to photograph. Some designers, like Philadelphia-based Marguerite Rodgers, make a point to capture all of their work, while others pick and choose. Falling in the latter category is Chicago designer Tom Stringer, whose firm only shoots about half of its projects these days. Documenting every move the team makes is no longer practical or useful— smaller jobs that aren't indicative of the design studio's typical budget or scope of work, for example, are not shot. The same goes for any project—no matter how pretty—that doesn't tell a story. "It doesn't make sense to do a whole shoot just to put those images in a file," says Stringer. "At the end of the day, you have to focus on memorializing projects that are aspirational for the business. They need to represent where you want to go, not where you've been."
Another reason a project may not end up getting its close-up is that the homeowners won't agree to let their home be shot. To avoid encountering last-minute client pushback on a shoot that would enhance your portfolio, cover your legal bases upfront. David Adler, principal attorney at Adler Law Group, a Chicago-based intellectual property law firm that specializes in legal services for creative professionals, recommends that designers address plans to photograph a project in their contracts—documents clients sign months or even years before it's time to do the shoot.
If nothing else, outlining your intent to photograph a project can initiate that conversation at the outset of the relationship with a client. "We have a clause in our contract that states that our firm reserves the right to photograph our work, so it usually becomes a discussion point at the very beginning if someone is not OK with that," says Katie Guzinski, executive director and marketing director at Marguerite Rodgers Interior Design. "We've found that it is really good to put it out there in the beginning, so you don't get to the end of the job and find out that someone's not interested."
If a client initially bristles at the idea of their home being photographed, there are ways to suss out their exact comfort level. Some, for example, are reassured once they know that they can remain anonymous or that the location of the house can be general. "Let's say a project is on the Jersey Shore—the client might agree to say only that it's in New Jersey," says Guzinski. "Many clients are very gracious and happy to have the images shared as long as there's no information about them or where the home is located." To that end, she says that personal items like family photos are nearly always cleared away before a photo shoot: "We often try to make it so that there's really no identifying marks of who lives there."
Some clients do not want their home publicized at all—whether it's being published or only going in the designer's portfolio. "It's disappointing because those projects with high-profile clients tend to be our best work," says Stringer. "But at the end of the day, I have to respect that residential design is innately intimate." Stringer finds that almost every new client he takes on flags the photography clause in his contract and wants to discuss it further. "Even though the language in the contract is very clear—that nothing would ever be published without their written permission—they still want to have a conversation about it," he says.
The client who allows photos to be taken but wants to remain anonymous probably won't be an issue for a designer who simply wants to add the images to their portfolio. However, this can present challenges when it comes to publishing them in design magazines, many of which prefer the homeowners to be identified—and even interviewed and photographed. "There have been many times when we've had magazines pass on featuring us simply because the client won't consent to be included," says Stringer. "I think it's a shame, because it eliminates many opportunities for us."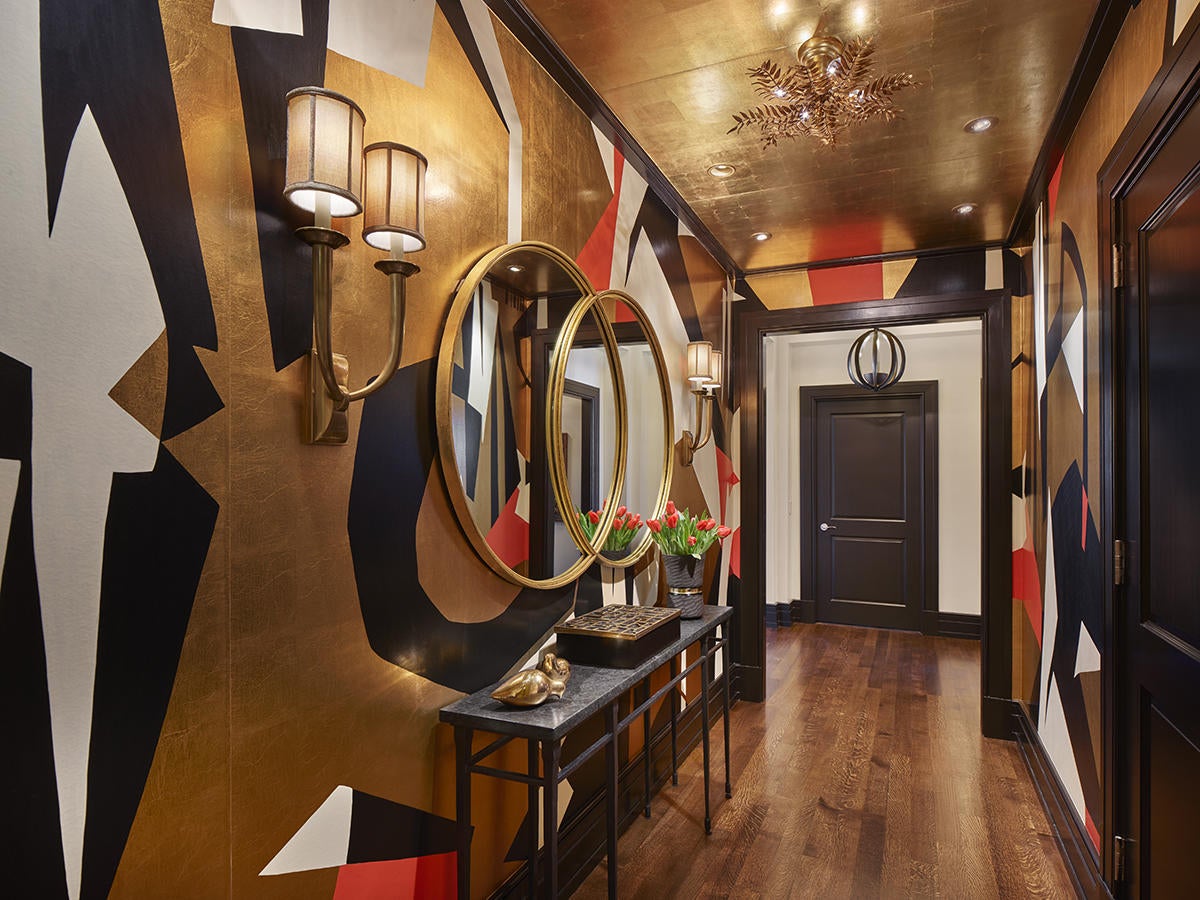 THE RIGHTS STUFF
Designers expect clients to respect the terms of service outlined in their contracts, and they should approach an agreement with a photographer with the same attention to detail. That contract will outline not only what you'll be shooting, but also who owns the images and how you're allowed to use them.
For starters, New York–based photographer Frank Frances says designers sometimes don't know exactly how many images they're agreeing to before a shoot begins. "People will get on a photo set and they're just like, 'I want more and more and more,'" he says. "Of course, we do run into issues where you may need more images, but you have to say that all upfront. It's really important to make sure the contract discusses the quantity of shots that will be taken, and that everyone is aware of what was agreed to."
And once the shoot has wrapped, it may come as a surprise that although it's your work that's pictured, the photos themselves are the property of the photographer unless specific usage rights have been arranged. Knowing how you want to use your images can help determine the scope of rights you'll need to acquire from your photographer. If you plan to utilize the pictures for social media and your digital portfolio, a standard contract will likely suffice. "In my mind, I'm being hired and designers are paying my rate to have me create images that are going to promote their business," says Rhode Island–based interiors photographer Read McKendree. "I think social media and website use, plus being able to shop the images to editorial outlets—with the expectation that magazines will pay an additional fee to use the images—is all under that umbrella."
However, if you plan to use the pictures for marketing or advertising purposes, you may need to work that into your contract. "Most people don't buy advertising rights at the beginning," says McKendree, in part because clients often don't realize designers want to use an image for advertising until much later.
Buying full usage rights (essentially meaning you can use the images anywhere, anytime) can cost as much as a few thousand dollars extra, but it's the route recommended by publicists and lawyers alike. "I always encourage my clients to pay upfront for photo rights," says Christina Juarez, a design publicist in New York. "This way, the designer has cleared usage for publicity purposes and for the future. If they later decide they want to do a book, obtaining rights after the fact can be grueling." The process can also be pricier than it might have been at the start, especially if years pass and a photographer's rates have gone up since the photos were taken. From Adler's perspective, obtaining full usage rights should cost more—but a photographer who objects to such terms should be avoided. "As the designer, you need to make sure that you have a broad enough license that you can use the photograph for anything that you want to," he says.
Paying for full usage rights is especially recommended for designers interested in publishing their work editorially, as magazines in particular are increasingly relying on pickup images (projects that have already been shot). "If designers are going to be pitching a project to the media, they need to own the images," says Laura Bindloss, founder of the New York–based design PR firm Nylon Consulting. "Media outlets don't often have much of a budget for shooting these days, and the publication having to pay for [original] imagery can sometimes hinder a project's chances of getting published."
Stringer has experienced the evolution of the magazine industry's stance on original photography and has adapted accordingly. It used to be standard that a designer would send amateur scouting images to a magazine for consideration, and then, if the editors decided to move forward, they would select a photographer to shoot the project to their specifications. As Bindloss noted, that practice is becoming less common as editorial budgets dwindle.
"There are a lot of budget and time constraints now, so most magazines seem happy to publish work that's already in the can," says Stringer. "In a way, that's not always a bad thing, because then I know that I will have the rights to those images after that project is published. Otherwise, when a magazine hires a photographer to shoot your work, they own those pictures, not you, and it's almost impossible to purchase rights to the images for your own use later." There have been instances where Stringer had to shoot a project twice: once with a magazine's photographer and then a second time for his portfolio so that he would own the rights. He now makes it a policy to purchase full usage rights anytime he has a project shot.
Even if you purchase full usage rights from your photographer, they still own the image's copyright. The only surefire way to assert your claim over a picture is to purchase the rights from the photographer, then file a copyright—a process that gives designers more legal recourse should an image be distributed or republished without their permission. Though the fees to do so are relatively low, hovering at about $65 per image, the process can take months—and most photographers won't sell you those rights, anyway. ("I think it's hugely important for any artist not to give that up and to retain the copyrights to their own work," says Frances.) In most cases, usage rights belong to the designer but the copyright rests with the photographer.
CREDIT REPORT
While properly crediting everyone involved in producing a photo may seem obvious, it's fairly common to see images of beautiful interiors circulating on social media without a photo credit. Designers can't do much to control how their photos are shared once they hit Instagram or Pinterest, but they should make sure that their photographer and any stylists are mentioned in the caption each time they post. By today's Instagram etiquette standards, tagging images isn't enough: "Tagging a post just doesn't count as credit," says McKendree. "If someone tags 15 people, I'm not going to click on every single account to see which one the photographer is. To me, tagging is like the bcc of social media."
Failing to properly tag the right stakeholders impacts a photographer's business, and might even tarnish a designer's relationship with the photographer. McKendree tries to be understanding: "Oftentimes, the designers aren't the ones managing the accounts. If we don't get tagged even after reaching out, it's probably because the social media coordinator was having an off day or didn't drink enough coffee," he says. But he also talks about a recent situation that was more difficult to let slide—a major industry brand used a photo he had taken for a designer without crediting him. "It was a company with 8 million followers. They got it from a designer [who had reposted it], they didn't credit me or tag me, and they were using my work to sell products. I reached out a handful of times, and they never even got back to us. Using an image to represent your own line of products or services and you're not really crediting anyone—that's the worst thing you can do. It's like theft."
That said, most of the time a failure to give credit is less a relationship destroyer and more a missed opportunity. It might seem arbitrary to some, but as social media has become a major driver for most businesses, proper crediting can lead to more followers and, ultimately, more clients. As McKendree explains, if his client posts a photo and credits him and then another designer shares the image and also credits him, that's a win-win. "That image has done its job, which is to create visibility for me and my client," he says.
After seeing his work repeatedly uncredited, Frances started outlining his preferred methods of social media attribution in his contract. "Five years ago, I wouldn't even think about that, but now, I'm like, 'Yes, you have to credit me.' It is just mutual respect," he says. "I work with very honest people, and everyone wants to give credit for good work. In the age of visibility, people are [getting] better about it." 
Homepage image: Read McKendree captured the expansive luxury of this modern waterfront home in the Hamptons, designed by Kevin O'Sullivan + Associates. | Read McKendree