Two New York designers go head to head on a contentious design choice—twin beds in a guest room.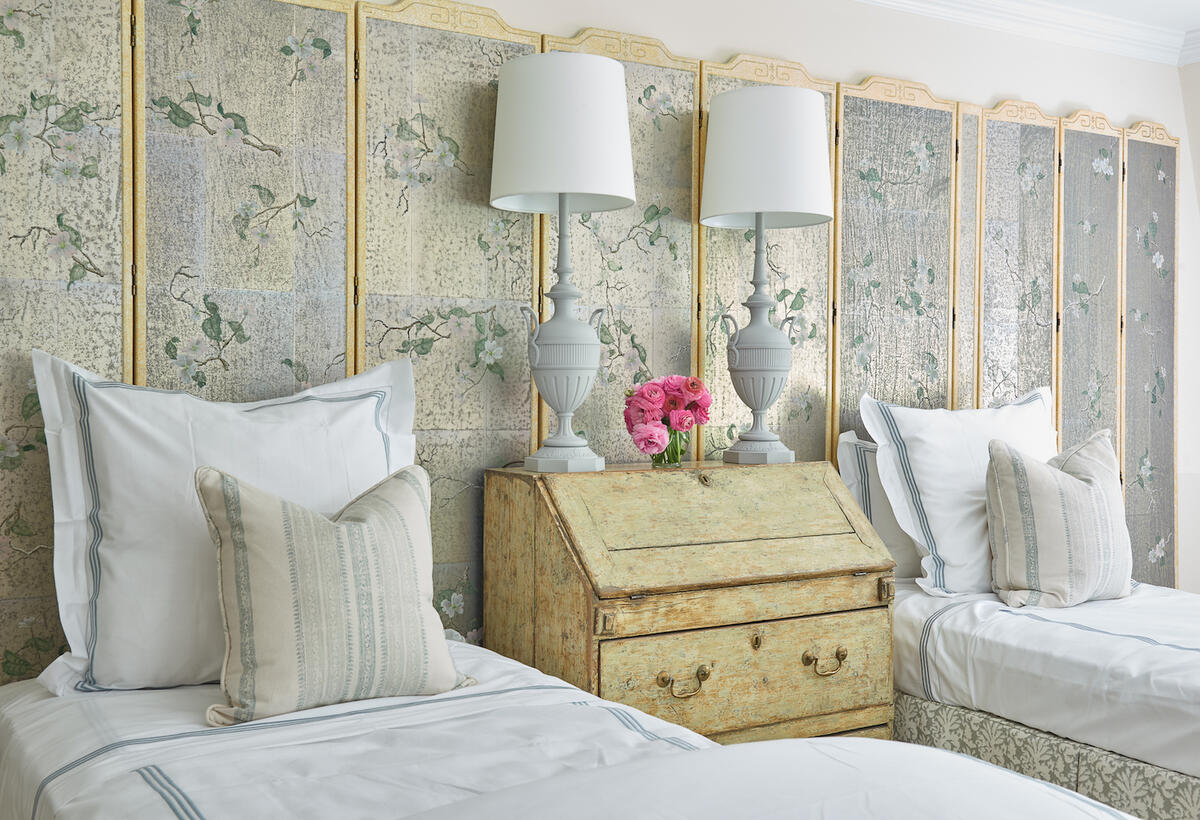 Twice the Fun
Twin beds are a chance to revisit an innocent part of childhood. It's about the excitement of having your own space while visiting someone, and of having a sleepover without the concern of sharing the covers!
Besides, a pair of twin beds doesn't just accommodate younger guests. Once you weave in the functionality of being able to combine those twin beds to form a king-size bed, you appeal to a larger audience. In guest rooms with twin beds, we will often install something along the wall behind the headboards so that there's a back panel that unites the space when the beds are pushed together. One of the first times we did this, we found a beautiful antique screen covered in hand-painted Gracie wallpaper and mounted it on the wall as the headboard behind the twin beds. The client absolutely loved it, and new clients often refer to it in their inspiration boards when we start projects.
A guest room is an opportunity to be playful—and because twin beds were a very common style for the past 200 years, there are lots of wonderful antique options to choose from. Michael, the way I see it, you're missing out on all the fun. It's a deep sea, come on in—the water is fine! —Brittany Bromley, Brittany Bromley Interiors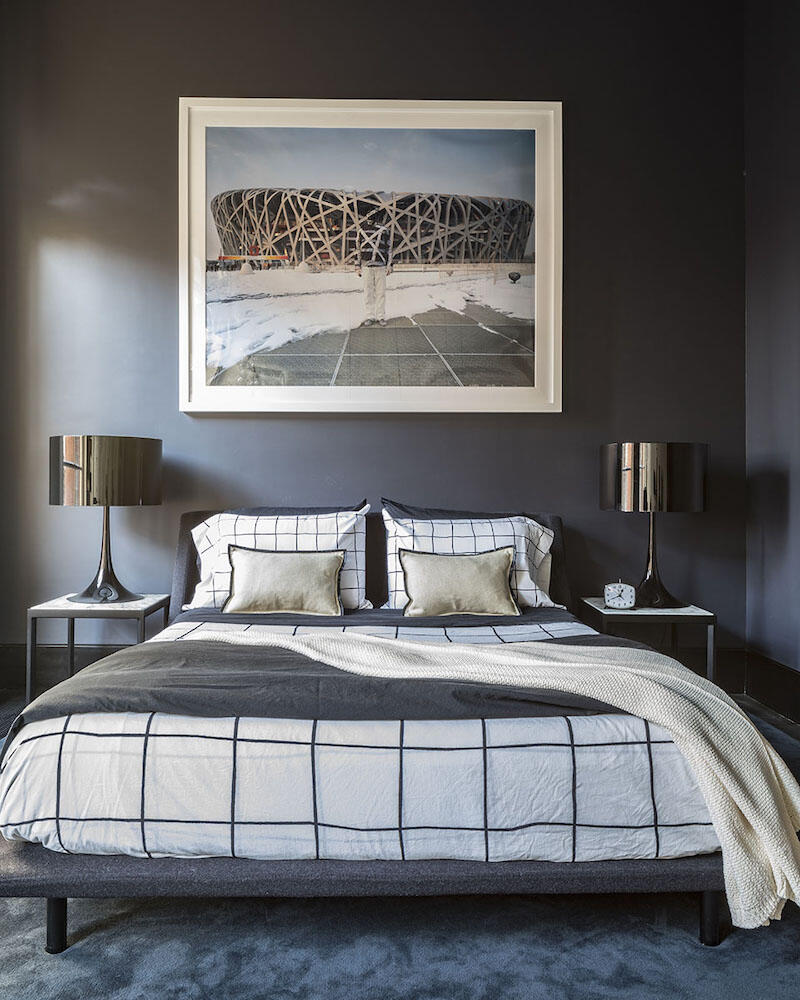 Comfort Counts
I appreciate the novelty of twin beds. They are adorable when made up with fun and youthful bedding, and I would not rule out twin beds in a second guest bedroom, if you are lucky enough to have one. If you often host friends with children, it's a great option—though I would add that if someone is young enough to fit comfortably on a twin bed, they are also young enough to sleep on an air mattress, or with their parents in a larger bed.
Ultimately, your guests' comfort should be key. Unless you sleep like a spellbound princess in a Disney film, very few adults are truly comfortable in a twin bed. Luckily, if you have room for two twin beds, then you have ample room for a queen bed—possibly even a king. If I had clients who really wanted a pair of twin beds, I would at least make sure we also had a mattress connector and set of king-size bedding. (Two twins don't quite make a king, but hey, the sheets still fit.)
If you want twin beds because you are worried about the number of bodies you are hosting, that's definitely a sign that you have overbooked your home. And if you find yourself with more heads than beds, that probably means nobody is sleeping anyway. In that case, throw some pillows on the sofa and an air mattress in the den, then open a bottle of wine—it's going to be a long night. —Michael Adams, Michael Adams Interior Design