Though she never craved the spotlight, Lynn Kloythanomsup's name was on the door of her San Francisco design firm. The work, too, was mostly hers. But after rebranding to Landed Interiors in 2019, she hired Heather Menegat in 2021—first as an interior designer, then as a lead designer, and ultimately as studio director of the West Coast office. Here, the pair open up about the legacy they're working to build together. 
Lynn, I asked to interview you last year and you declined gracefully—you said you weren't doing any press without your team. What inspired that approach? 
Kloythanomsup: I had been running the firm under my name for the first four years. That made sense, because I hadn't really formed a team—and then we started hiring and it really changed how we worked.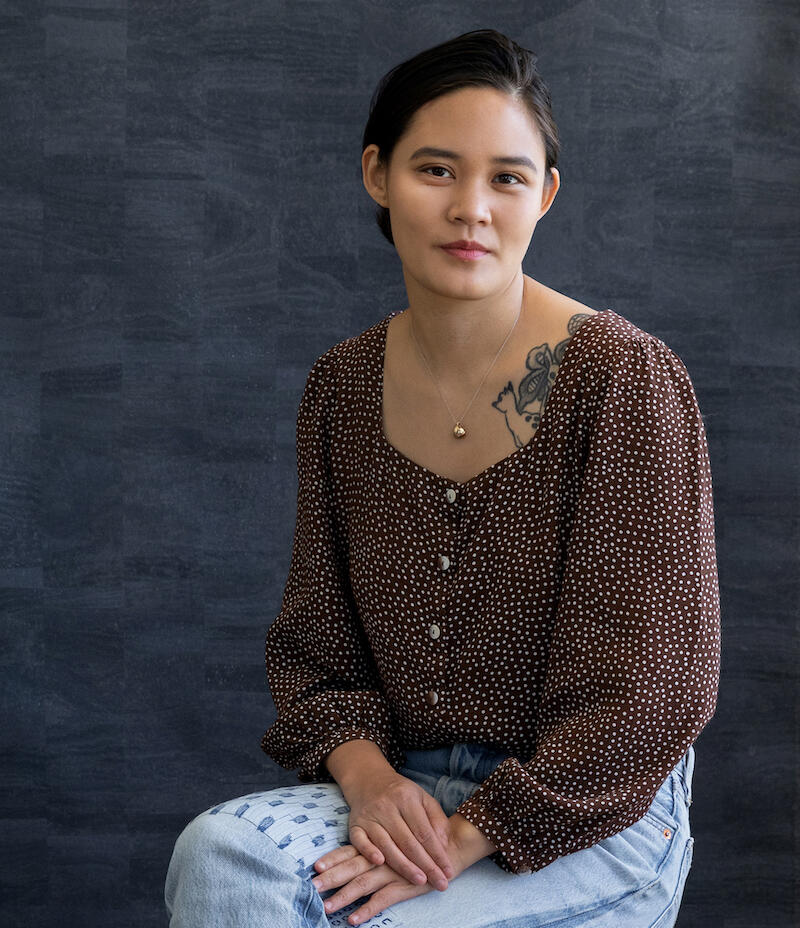 I found the addition of more clients to be overwhelming, and I thought it made sense to grow with separate design teams so that our clients could have other dedicated points of contact, but people [outside the firm] were still looking to me. And honestly, I didn't want [the brand and our media coverage] to be about me. It's about the work and all the people who come together to make this magic happen. It's really not ever just one person, you know?
Heather used to work for us, then went to work for a bigger firm, and then she came back during the pandemic. She had more experience with bigger teams and more knowledge of how to support team members and keep them not only satisfied, but also creatively inspired. Together, we've tried to create a very supportive environment and really put our team at the forefront.
Heather, what was important to you in that transition? 
Menegat: There's a reason I decided to come back to the firm, which had become Landed Interiors while I was away, and it had to do with Lynn's openness to a team-forward approach. Even in our early discussions about me coming back, she was able to acknowledge, "I want this, but I don't really know how to get there." For me, working at a number of places—from two-person firms to Gensler, which is huge—I had seen how people managed others in different workplaces. I had also been in different positions at each of those firms, so it gave me a wide perspective on how teams come together and what it looks like when support is or isn't there. I knew that there was this capability—within myself, and in Lynn—to approach things a little bit differently from my experience in the design world.
Kloythanomsup: For me, the unhealthy work environments I experienced provided the stronger motivation, and made me want to change the industry standard. Heather had some ideas on how to do it correctly.
Menegat: It's all about modeled behavior. At the end of the day, you repeat what you experience. I was fortunate to have some managers who were really great to work for, and the time to reflect on what made those experiences more rewarding than others. It's been a little over two years since I came back, and things are starting to gel in a way that feels very satisfying.
What were some of the initial changes you wanted to make to the firm together?
Kloythanomsup: A big one was making our whole team full-time employees with benefits. Before, we had employees, but I wasn't able to offer them that support for their livelihood or a guarantee of work. Now we can offer that security.
Our team structure has also changed a lot. Before, people were working for me on and off, and we always had a really nice rapport, but there was no development plan. No one had a title. Everyone was just an interior designer. And, in a way, sometimes it feels nicer to give someone a title without any clear seniority, but at the same time, there's a lot of haziness to that. So one thing we've really tried to adopt in our work environment is the motto, "Clear is kind." That's something that we got from reading Brene Brown's Dare to Lead, which is a text that we study with our firm. Every week or so, we read a chapter and we talk about it.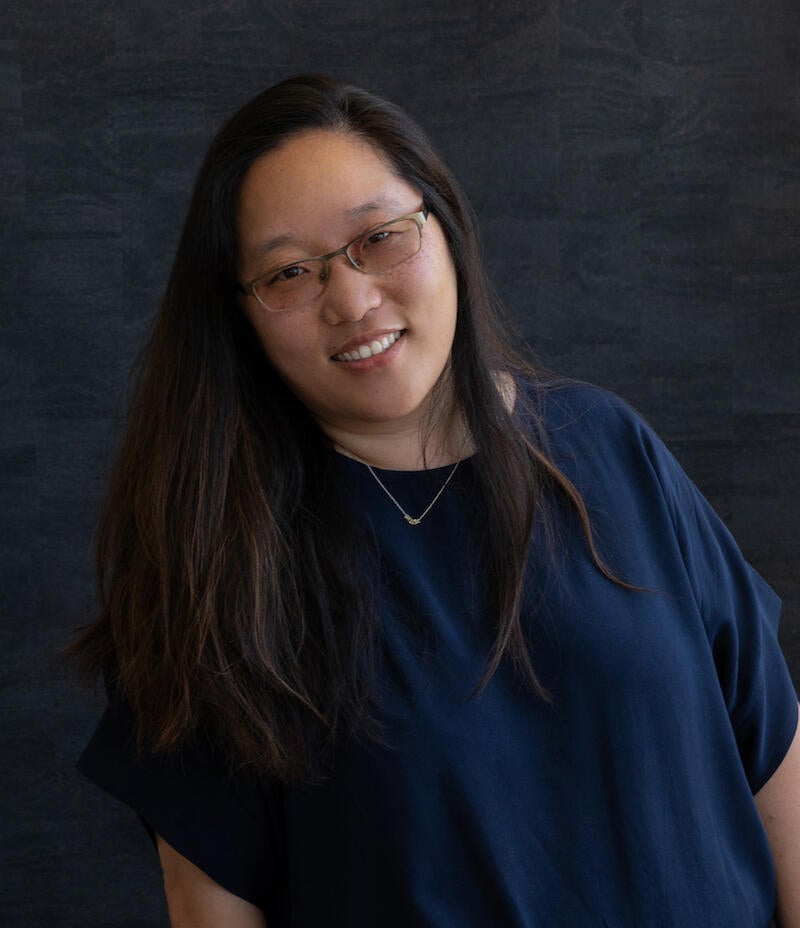 Menegat: Lynn has been running this firm for eight years and she's very business-minded. She's making sure that we've got the work we need to keep things running. But I'm a little more human-focused. I wanted to make sure we had a robust system for having conversations that can get buried in the workday, and that lead to things left unsaid or bubbling resentment—all of these very human things that we're often asked to push down and write off as, "Oh, this is just what it means to work." I think we need to be able to air stuff out, whether that's about conflicts that happened during the day or processes that aren't working. Even something as simple as ambiguity around paths within the workplace and with role development can whirl into a much bigger problem if it's not addressed. So making sure that we have dedicated time for folks at all levels to check in was very important to me.
One thing we've done is make our review process more regular. We do them quarterly rather than annually, and [team members] talk with both of us. That's an example of where Lynn and I come together and our two parts are greater than one. She's looking to see, Can we afford to put the time in here? How do we need to structure our fees and the number of projects to support all of that non-billable time? And I'm looking at, What does this time get us? How are we using it in a way that feels valuable and that strengthens our team?
What does that look like in practice?
Menegat: In our development process, we are trying to look at the long-term. We're asking, "If you stay [at the firm], what is that going to look like in five years? What about in more than five years?" Right now, all of the designers who are working for us want to become lead designers. For us, that means being fully autonomous. You're not really being overseen by a creative director or principal. You're not beholden to anybody, really, except for your team and your client.
Kloythanomsup: Right now, I am a lead designer on our team, and Heather is one too. We might come together and make sure that the [design] voice is a fit for the portfolio, but we're not involved at all in each other's day-to-day designs.
Menegat: Knowing that the designers on our team are trying to get to that point, we're building that into our development practices. A lot of firms that I've worked in, the division of labor—the way that the hierarchy is set up—is really task-based, breaking down the rote bits of the role. So job descriptions make a lot of logical sense, but if you are going to try to grow in that firm, a lot of the time it's left up to you to figure out, Well, how do I get from here to there? That's especially true at smaller companies; I feel like you have more access to mentorship opportunities at bigger firms. But we're having conversations about that, and giving even the junior designers at our firm more responsibility than I think they might get at other firms. They are having contact with clients, they are talking to subs and contractors—not without supervision, however, because we have responsibility to our clients. But we want them to start thinking about what that growth looks like.
It only works if we make sure that we are financially supporting all the non-billable training time and understanding the value. There can be anxiety: Well, this is a lot of time that we could be billing for, and maybe I'd rather have them building schedules or running to the design center to return samples. It's a constant negotiation, and sometimes it feels like we're trying to build a plane while it's flying, but I think that it's working in terms of the sense of ownership that junior designers feel on the projects. I've certainly been at firms where it feels like you just get shuffled around: You're like, "I don't really understand how the thing that I worked on turned into this thing, or eventually that photograph." We want people to have more visibility into the whole process so that they feel more prepared when they're eventually ready to step into that lead designer role.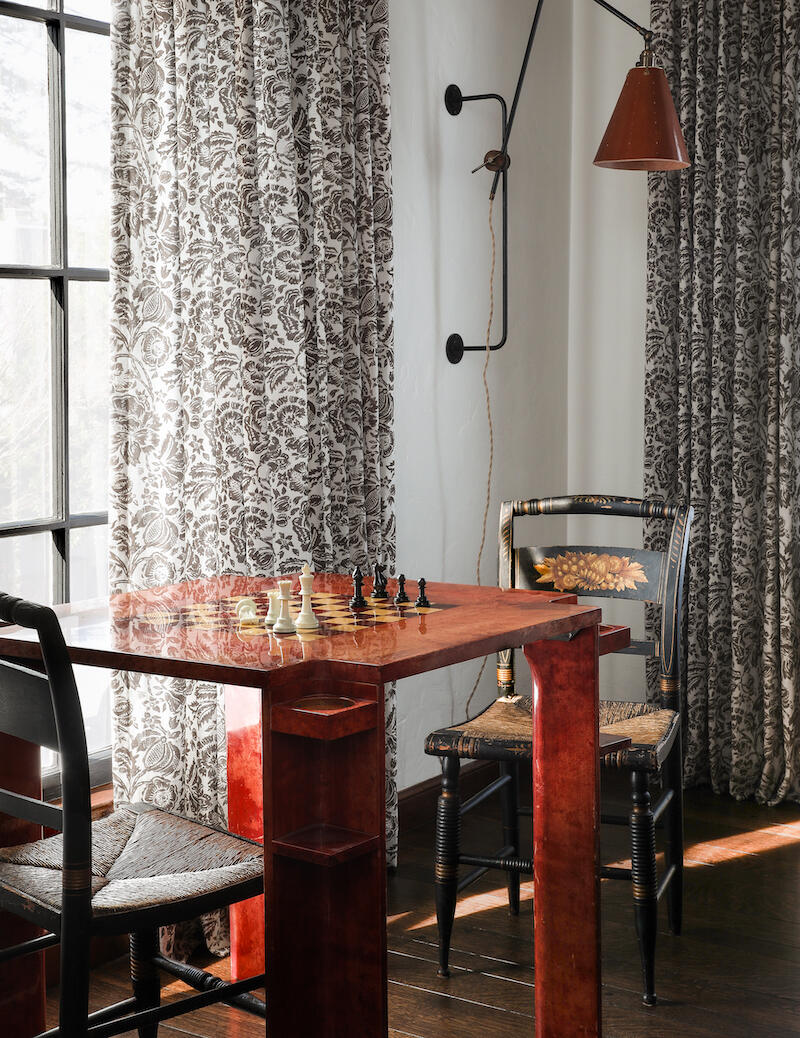 What does it take to be comfortable with that—to realize that you don't have to review the work or make all of the decisions?
Kloythanomsup: I trust Heather to run her own projects without my input, but we definitely struggled with that in the beginning because I really didn't know what role I was supposed to take. Was I supposed to be overseeing everything? And honestly, my brain can handle only so many projects and so many people before everything gets jumbled. I can't hold more than like four or five projects in a year. The way that we work is so close, so there's only so much space. But I [also] don't want to be the one who's holding our firm back from growing. We have a bevy of fantasy projects that we'd like to do—I don't want to turn those down because I can't handle them. So I want other people in our firm to have autonomy. A big reason people don't stay at firms—and why I hadn't stayed at some firms in the past—is that there's no room for growth. We all live and breathe design. We have our own dreams of designing those projects. I don't think you can authentically get that if you're really designing for the principal.
I think we approach [autonomy] similarly to how we approach a project, which is to make sure that we establish a really strong foundation. It's about forming a vision for our work and agreeing on some key words that we both strive for. One of those words 
is authenticity, where materials feel genuine and real. Being real also extends to how our clients live, and not unnecessarily throwing dollars into the house, but building houses for people who garden and have kids and dogs and who want to live in their house.
Menegat: It's not that we haven't had some uncomfortable conversations about what this looks like­—and honestly, we'll continue to have them because it is really unfamiliar. There's a reason we don't see a lot of succession plans in place—and if we do, it's because they are taking time to develop their design staff so that the principal doesn't have to be as involved.
We've been working on figuring out, Well, if Lynn and I as lead designers are not working on projects together, how are we going to come together creatively to make sure that we're not working in silos and building things that are completely separate from one another? Part of the solution is that our project designers have cross-pollination, so everybody is working with both of us on projects. Another part of that is making sure that we have time to come together as a design team, and from time to time we do what we call creative stretches, where we ask people to pin a couple of images looking at, for example, scale—conceptual things that we talk about in design school and then don't really ever think about that way again. When one of our junior designers started, she was like, "I've never looked at windows the way I do now," and it's fun to see that even without having that person controlling the creative vision, there is a melding that happens among the team as a result of fostering those design conversations.
What did you have to change about the finances of the firm in order to accommodate those priorities?
Kloythanomsup: Our team is made up of two lead designers right now, and each lead designer takes on three to five projects. They are multiyear projects, but that really means that our firm is only working on about eight projects a year. So if we have eight projects and seven people's salaries to support—we really just add that up, add all of our expenses and divide that to see how much per hour we need to charge. We still charge based on hourly fees—we are aware of all the time that it takes to create the kind of detailed work that we do, and we are very fortunate to have clients who understand what it takes to get the quality they want.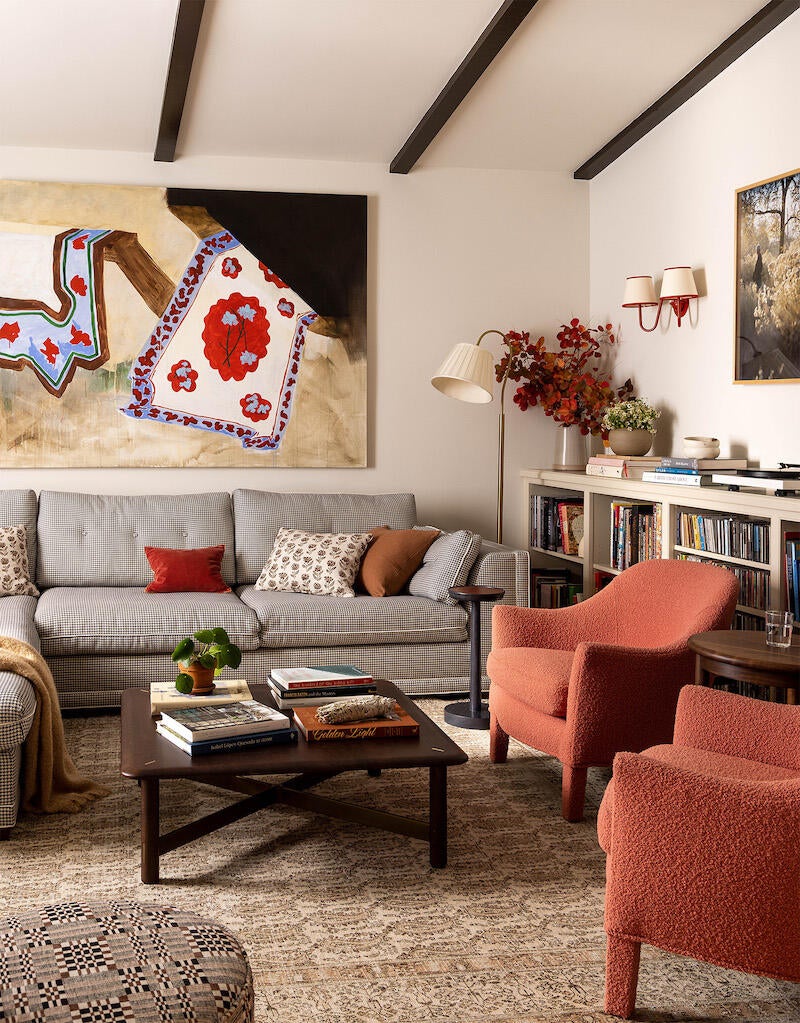 What kind of opportunities did that unlock for the business?
Kloythanomsup: It allowed us to open two locations. I'm in New York now, and Heather is the studio director in San Francisco and Berkeley, California. I would not be able to do this—start a new office—if I was the one who had to answer all of the questions. It's an opportunity for expansion. As a person who's entrepreneurial, very much an ideas person, there are things I wanted to try that I can't do if I'm in an office.
Menegat: It's still new, and we know that we have a lot of work ahead of us, but [opening a new office] was really important. Lynn was feeling like she was ready for a change, and she couldn't see how to do that while keeping the studio here, so we knew that there had to be direct and clear conversations about, What does this mean? How are we going to manage this reasonably, both with the time difference and with projects that she was once local to that are going to become remote? One of the pain points that keeps coming up when you're trying to get everything to one person is bottlenecking. That can be really frustrating to deal with when you also have projects where you have client conflicts, GC conflicts and interoffice conflicts arising—and then you can't get any answers because the person who you are supposed to go to isn't available. Taking the time to think about that—we talk a lot about growing with intention instead of growing just to grow—and thinking beyond the goals to, What is the impact of these goals?
If the designers on your team want to eventually join the two of you as lead designers, what does that mean for the firm's evolution?
Kloythanomsup: For me, it's really been about figuring out how to have a team that's creatively fulfilled, financially supported and aren't treated the way we were when we 
were coming up in the industry. And the bigger-picture goal is talking about it with other designers so more people know that it doesn't have to be one way—they can try to do the same, and the whole industry can become better. I don't think that people have to come up the way that we did, working for principals who made people cry.
Menegat: We do cry, just to be clear.
Kloythanomsup: But it's, like, release tears, not trauma.
Menegat: The pandemic was eye-opening. For me, there was a lot of stuff that had gone unprocessed for my entire life. I think we're going to see the repercussions of this for a long time. What bothers me about our industry [is] a lack of diversity [across the board], not only in race, but across all these areas of intersectionality that are impacting who gets hired and what support looks like. As I've been thinking about that, I've been looking for somebody like Lynn who is open to having those conversations.
Kloythanomsup: And we should point out, we're not always in sync.
Menegat: It's true! No two people will be aligned on everything.
Kloythanomsup: But it has been beautiful to come together.
Homepage image: To walk back the missteps of a 1990s renovation, the Landed Interiors & Homes design team created a new kitchen that channeled the original architecture and ethos of the 1914 Arts & Crafts home in San Francisco | Haris Kenjar