In the era of self-care, getting enough Zs is a rising priority. When it comes to creating a bedroom, what design decisions will actually make a difference?
Not so long ago, a lack of sleep was seen as a badge of honor by a certain set of ambitious achievers. CEOs and entrepreneurs credited their pre-sunrise wake-ups as keys to their productivity and success—who could sleep when there was so much to be done? With a Starbucks on every corner, a culture of bottomless lattes blossomed and the idea of being well-rested was relegated to weekends or far-off vacations. But in recent years, with the renewed focus on self-care seeping into the mainstream, a good night's sleep is finally becoming fashionable again.
While the wellness craze may have started with the popularization of fresh-pressed juices and elaborate skin care routines, it has since extended into a wider re-evaluation of the American lifestyle. In this new, post-Goop world, finding balance and taking good care of yourself seem, in some corners, to be the ultimate sign of luxury and success. It has even become trendy for startups and Fortune 500 companies alike to have dedicated nap rooms in their offices, where employees are encouraged to rest when needed; weary workers can also book blocks of time in pod-like spaces to nap at New York outposts like Nap York and mattress company Casper's The Dreamery, which have popped up to capitalize on the burgeoning nap culture that the contemporary workforce has readily embraced.
The multitude of millennials who have rejected the "work 'til you drop" mentality in favor of clocking a full eight hours each night are clearly onto something: Sleep deprivation has been linked to both an increased risk of Type 2 diabetes and breast cancer, in addition to a host of other issues, from heart problems and obesity to anxiety and depression. Yet even with attitudes about sleep changing drastically in the past decade, the Center for Disease Control estimates that 35 percent of American adults are getting fewer than seven hours of sleep each night.
With every project, designers have a unique opportunity to improve the quality of their clients' lives—including how well they sleep. But when it comes to creating a bedroom, what design decisions will actually make a difference? (Hint: Sleep doctors say it won't be the paint color you choose.) We took a look at choices that do matter so that you can create a space that's not only beautiful, but truly restful.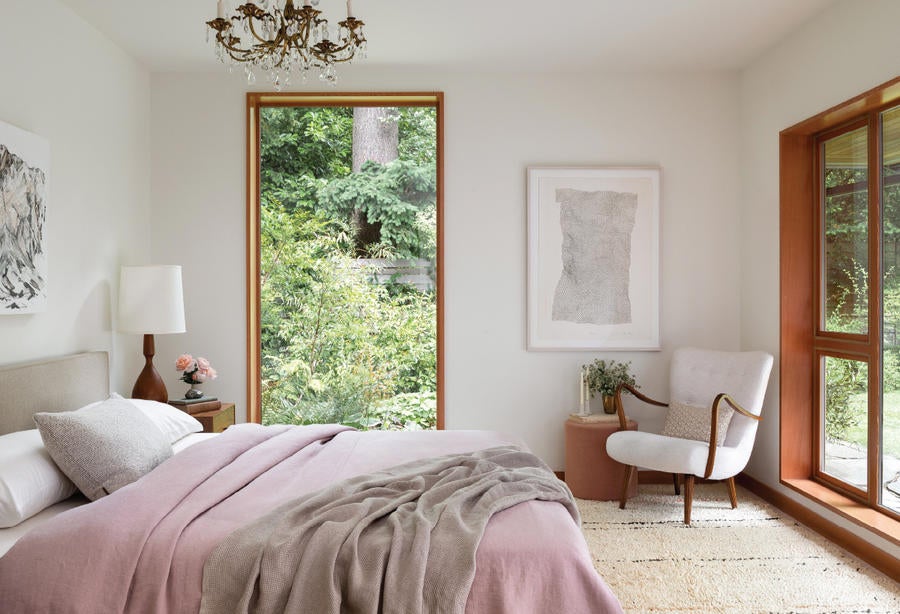 Lights Up

Lighting may not be the first thing you think of when you consider your health. Beyond adding dimmers to switches and some soft lighting options, the idea of lighting a bedroom probably doesn't preoccupy most people. But new innovations in circadian lighting—electric lights that are designed to minimize circadian rhythm disruptions—might just change all that.
When electricity was invented and humans began spending most of their time under artificial light indoors, we were also inadvertently messing with our natural reserves of melatonin, a hormone that regulates when you get sleepy and when you wake up. The release of melatonin is partially triggered by the exposure to or suppression of blue light, a wavelength which occurs naturally during daylight hours and decreases after sundown. Traditionally, electric light has had a high level of blue light—as do electronic devices like smartphones, computer screens and televisions. When exposed to high levels of blue light at night, the body's release of melatonin is suppressed, making it harder to fall asleep.
"We should be paying attention to light as much as we do to all the other aspects of health and wellness," says Khim Lee, CEO of Health by Lighting Science, a brand that makes a circadian bulb called SunTrac. "What most people don't realize is that light enters your body in a very tangible way. It affects your metabolic rate, your body's circadian rhythm—it even affects the release of stress hormones."
"A short exposure to blue light—10 or 20 minutes—is more potent than a cup of coffee in the energy it gives us." 
neuroscientist Doug Steele
Circadian lighting systems, which are now on the market at a range of price points, aim to mimic natural levels of blue light from day to night, giving you a high dose in the morning and a lower dose as evening sets in. The products have been used for years to combat seasonal affective disorder, a temporary state of depression that has been linked to a lack of blue light exposure during the winter months. (To help correct the imbalance, portable lamps that project intense amounts of blue light are often prescribed to patients.) The bulbs that are now on the market—from specialty companies like Healthe and Brilli, as well as mass-market brands like GE—are much less strong than the therapy lamps in order to allow for everyday use. They've also come a long way from early circadian bulbs: "The early products looked very unpleasant because they hit you over the head with either high blue content or low blue," says Dr. Doug Steele, a neuroscientist who studies the physiological effects of light and serves on the scientific advisory board at Brilli, a company that specializes in circadian lighting. "As a result, colors were skewed—food on the table would look strange. Now, [manufacturers] have taken the necessary lighting signals and cues and embedded them into a good, high-quality light. You are getting the benefits without having to make any choices about aesthetics."
In addition to bulbs and flood lights, Brilli has also introduced a lighted vanity mirror with a touch-operated spectrum of blue light. When the user is getting ready in the morning and wants an energy boost, they're able to crank up the blue light; it can then be dialed back for evening use. "A short exposure to blue light, like the vanity offers—let's say 10 or 20 minutes—is more potent than a cup of coffee in the energy it gives us," says Steele.
While it's important to consider the artificial light that's added to a bedroom, keeping a room dark is also critical. "Avoiding light during the sleep period is really important," says Eve van Cauter, the former director of the Sleep, Metabolism and Health Center at the University of Chicago. "Shades that give you the ability to have a truly dark room are important, because a dark room is crucial for sleep."  
Luckily, the latest innovations in window shades allow for highly specific levels of customization. While motorized shades and blackout curtains have been on the market for years, as part of the smart home technology push, there are now options from brands like Hunter Douglas and Lutron for app-controlled shades that rise and fall on a customized schedule. "The app-controlled shades allow you to set programs and forget about it," says Laura Larson, director of product development at Hunter Douglas. "Let's say that I am somebody who will naturally wake up with the light. I can set my shade so that it will automatically rise as the sun comes up so that the light is going to slowly wake me up."
Changing the way we think about lighting in the home may take time, but could tangibly improve people's lives. "I think by analogy, you can buy a Peloton and you can exercise every day, but if you're still eating bad food, your health [and fitness] isn't necessarily going to improve," says Steele. "You have to think about lighting as a wellness product—if you use it in a way that supports sleep and wakefulness, then it'll be effective."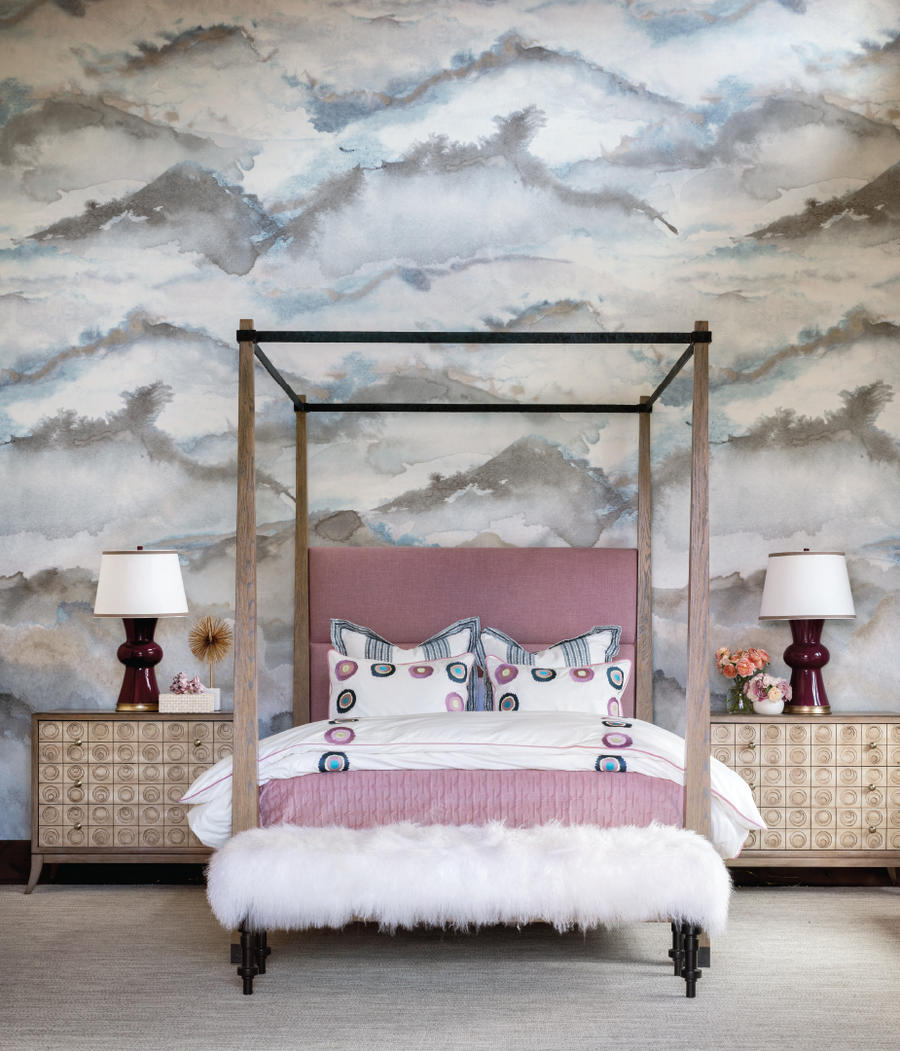 Go to the Mattresses
It's estimated that humans spend a third of their lives sleeping, so you may want to keep that in mind when you're picking a mattress. Thanks in part to Casper and the bed-in-a-box model that the brand popularized, mattresses have become more top-of-mind for consumers in recent years—a purchase they should be happy with every night rather than a once-every-couple-decades investment. "Our culture for the last 20 years has focused on exercise and health," says Mary Pat Wallace, founder of Chicago Luxury Beds. "People have been spending more on organic food, personal trainers, chiropractors—everything for the daytime—and then they go and get four or five hours of sleep on a crappy mattress and wonder why their back and shoulders hurt and never think, 'Maybe it's the bed.'"
"People get four or five hours of sleep on a crappy mattress, wonder why their back and shoulders hurt and never think, 'Maybe it's the bed.'"
Chicago Luxury Beds founder Mary Pat Wallace
Designers do a ton of product research. They go to showrooms, compare swatches and bring clients to kitchen experience centers—but they often stop short of advising a client on what mattress to buy. "Similar to how a designer might educate their client on the value of [a major investment appliance], whether they take the client mattress-shopping or not, they should be able to say, 'Here's what's on the market, here's the latest from Europe and here's what I've put in other projects,'" says Wallace.
Ultimately, when it comes to sleep, the best mattress is the one that the sleeper is the most comfortable on, so it may not really matter if your client decides to spend $899 on a rolled-up mattress-in-a-box or drops $50,000 on a handcrafted Vispring mattress filled with wool and horsehair. However, there are some environmental concerns with materials like the petroleum-based foam used in many memory foam products, which can contain flame retardants and volatile organic compounds. Despite inconclusive evidence that foam mattresses pose health risks, there has been a recent spike  in demand for "organic" mattresses—which, without the certification of a regulatory body like the FDA, most often applies to the textiles that are used. Mattresses that use plant-based oils in lieu of petroleum have also cropped up as an alternative to traditional memory foam, though the jury's out on whether they have proven health benefits.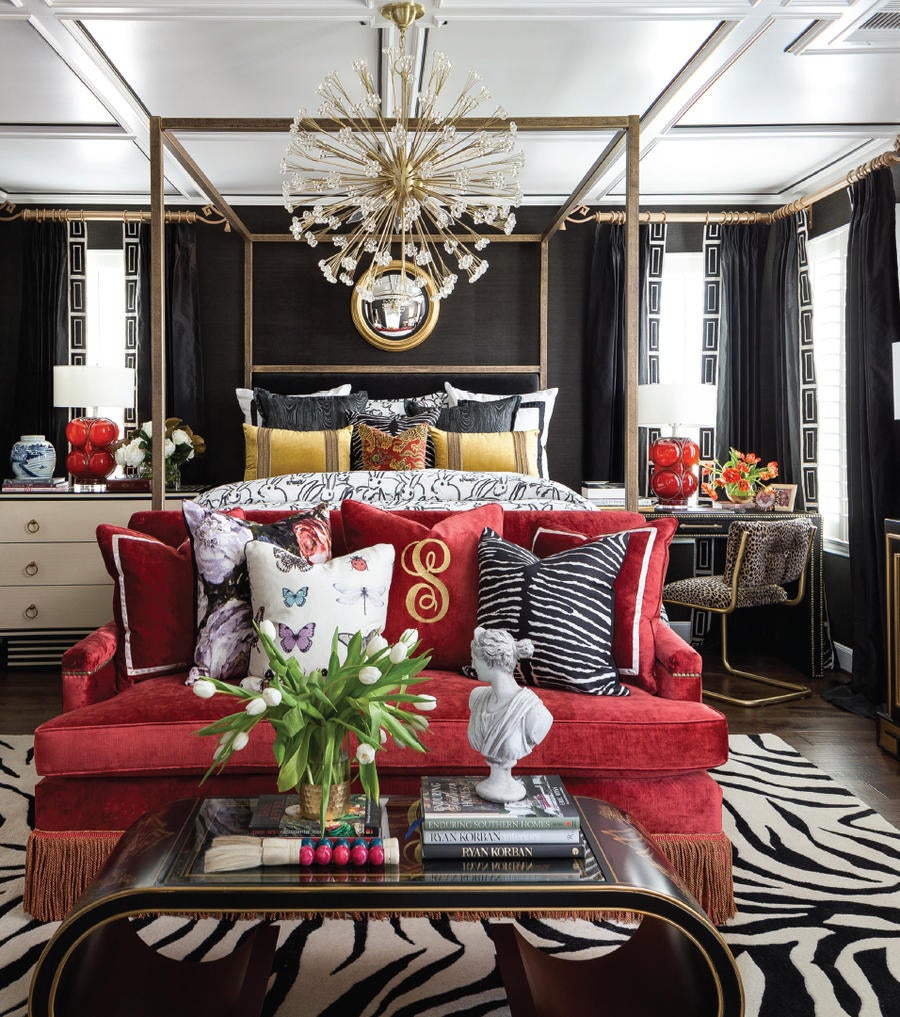 When Missy Tannen, the co-founder of organic soft goods company Boll & Branch, was doing the research to create the brand's mattress, she was determined to leave foam out of it. "From the very start, rule number one was that it will not have foam in it," says 
Tannen. "Foam mattresses sleep hot; a traditional coil-supported mattress will support you and last longer than the foam, which sags and stretches over time. We [asked], 'What materials can we use that aren't bad for you or for the environment, and will make an exceptionally comfortable mattress?'" They settled on wool, cotton, natural latex and steel coils—similar to the materials used in legacy, high-end bed brands like Hästens and Savoir.
At the other end of the spectrum is the smart bed, a mattress equipped with sensors that monitor your sleeping habits, adjust as you reposition yourself, and even warm or cool your body temperature. Leading the charge for smart beds is Sleep Number, which offers the technology—dual air chambers encapsulated in layers of foam and textiles—in all its models. "When you get into a Sleep Number bed, the bed knows that you have laid down and begins calculating your heart rate, respiration, and movement," says Stacy Stusynski, vice president of product at Sleep Number. "Through that, we can determine how long it takes you to fall asleep and how restful or restless you are throughout the night."
Each morning, the user (or users; part of the appeal of a Sleep Number is that each side of the bed can be customized) receives a SleepIQ score, rating their sleep on a scale of one to 100, a feature that van Cauter, who serves on the brand's scientific advisory council, says helps you understand your own sleeping patterns. "We are very poor judges of the quality and duration of our own sleep," she says. "People who have a night of sleep recorded in a hospital or in a laboratory think they woke up three times when they woke up twelve times, or that they got four hours of sleep when they got six. To have an instrument that is reliable gives you an index of your sleep quality that is much better than your subjective impression in the morning." Having that index, van Cauter says, allows an individual to draw their own conclusions, like, do I sleep better when I work out in the evening or in the morning? Does a glass of wine before bed impact my sleep? Equipped with information about their own habits, theoretically, people can adjust their choices to get more sleep.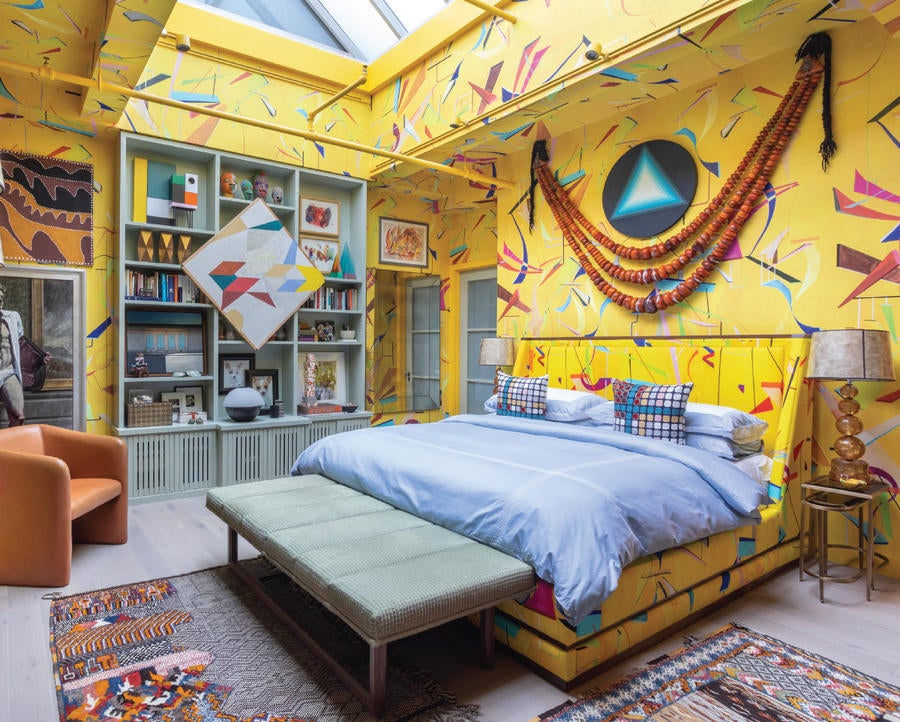 "People used to buy a new mattress because theirs was old and worn out," says Wallace. "Today, even if someone bought a new mattress four or five years ago, they're starting to research and understand that sleep can make a big difference in their day, so, they're willing to try other brands to see what's out there and find out how this product can make a difference in their life." But the mattress isn't the only part of the bed that matters. Much like Casper's democratizing effect on the mattress shopping experience, direct-to-consumer startups like Boll & Branch, Brooklinen, Parachute and Buffy have helped popularize bedding among millennial and Gen Z consumers, who value product transparency. All four brands boast the use of natural materials like linen, cotton and eucalyptus—breathable fibers that allow hot sleepers to stay cool and cold 
sleepers to stay warm, in contrast with stuffier synthetic textiles that trap heat and humidity. "Temperature can be a big disruptor of sleep," says van Cauter, as anyone who's woken up sweaty in the middle of the night knows. "You should not only consider the temperature of the room—which should be relatively cool—but also the temperature when you are under the bedding."
"Temperature can be a big disruptor of sleep. Consider the temperature of the room, but also the temperature when you are under the bedding."
sleep scientist Eve Van Cauter
While a down comforter has been the mark of luxury bedding since Viking times, it's not necessarily the right choice for everyone. "When we invented the comforter [more than] 500 years ago, there wasn't indoor heating and a lot of people couldn't get the calories they needed to stay warm every day," says Leo Wang, CEO and co-founder of Buffy. "So, we needed something [that retains heat] like a down comforter." Now, with central heating and caloric intake a non-issue for most, not all of us need to be swathed in a feather-filled blanket to get a good night's sleep.
Clearly, getting those eight to 10 hours of shut-eye comes down to a lot more than just the aesthetics of the bedroom—and the more designers know about the science of sleep, the better equipped they'll be to devise restful spaces. Whether it's by upgrading a mattress, picking sheets that are stylish and soothing, or reconfiguring a lighting scheme, designers have a pivotal role to play in helping clients create the bedrooms of their dreams.
Homepage image: 'We use a mixture of hefty draperies and solar shades to block out morning light, while upholstered walls help buffer out any sleep-disturbing noise,' says Palm Beach, Florida–based designer Caroline Rafferty. | Ken Hayden