Before the pandemic, Kentucky-based designer Chenault James began to yearn for a reset. As the lockdowns that followed gave her time to think, she established a vision and a set of values that have guided her firm into the future.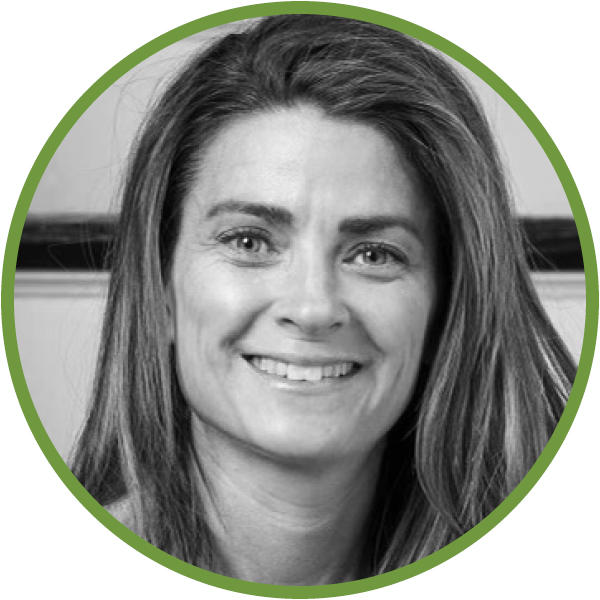 When did you feel like you started charging what you're worth?
We've had so many epiphanies over time, and the learning curve of figuring out how to do all this has been long. Last year, I finally got to the point where I was like, "We've got to get what we say on paper and establish a clear direction on where we are going." We created a filter that we run prospective clients through to make sure our values are aligned. Then we realized during that time that we really need to reverse-engineer our process and ask ourselves, "What do we need to do this job?"
In terms of fees?
It's more about asking, "What does the house really deserve?" We know that we want to take on meaningful projects that respect the integrity of the architecture. Do the clients align on that? Once we know the scope of work, we know through experience what it really will take, and we can ask ourselves, "What do we need?" That's when we have the budget talk, which weeds out misalignment on the front end. We used to not really talk about budget, which I sometimes can't believe; now we're firm about having both parties agree on the budget upfront because it paves the way for a more enjoyable and fulfilling process for all of us.
What made you realize that would help you?
I think we just got the courage to finally stand up for what we want out of our working lives. We don't want to be spinning our wheels just for work's sake—we want to be filled up. That means that we only want to take on jobs in which our clients feel a similar sense of stewardship when it comes to supporting tradespeople, wanting things that are unique to them and being willing to put time and effort into making projects super meaningful. But doing that takes a lot more effort and a lot more time, which means a lot more money.
At the beginning, I got completely underwater because I said yes way too much. It's taken years to undo the overcommitment that I had gotten into. Maybe it comes from age and experience, but I'm now in a place where honestly, spiritually, I want to live a life that feels like I'm working toward something and not just working and being tired.
Would you have made this shift without COVID and without the way the industry has changed in the last two years?
I think I would have, yes. But what COVID did was give me the time to be at home and think about what I wanted. That's when I started the process of getting a clear direction down on paper and establishing what our true values are. It took another whole year for me to actually go on a personal retreat at a hotel downtown and map it all out. I had been on this path for a while, but the hardest part is finding time to think.
Is that shift about raising your rates—or just focusing on bigger, better-funded projects?
It prevents us from getting to the end of a job and there not being enough of a budget for the furnishings, which had happened to us. We had poured ourselves into two years of construction and they had said that there would be money left to furnish the home, but then there wasn't and we were left with nothing to show for it. But we also want to find the budget at the start because it allows us to be the value engineers in the project rather than the client having to be so nitpicky about the price of a sofa. That's our area of expertise—we know where to splurge and where to save—and this way, they trust us to be the stewards. We're always transparent—they can always see the pricing of every item—but during the selection process, we're able to say, "It's in budget, do you like it?" They're not so hyper-focused on the cost.
They get to absorb the vision separate from any stress about what it costs. 
Exactly. When I did some soul-searching about what worked and what didn't, it dawned on me that I was allowing the clients to be the ones saying what things should cost, and letting them have so much input in that part was diluting the design. The first time we ran a project this new way, the client said, "Here's how much money I have," and it was our job to figure out how to use our full creative potential and get the most out of the design on that budget. And we all loved it.
How do you consider the firm's compensation as a part of the budget? 
Our pricing is structured as an hourly rate or design fee, and then the cost of products plus 35 percent. We've talked about combining everything—I've wondered if it would be more palatable if clients didn't see the big design fee separated out. But then I always think, "Well, if they don't value what this service costs, then they're not a good fit." Keeping it separate has felt more straightforward and transparent.
We explain to clients that the design fees are to cover the firm's overhead, and the structure is designed to work because we are purchasing the merchandise at a 35 percent markup. I've found that they're comfortable with that most of the time because it does feel like they're getting something for less when we explain that they're never paying retail or over retail. They like the transparency of it because we can talk about what things actually cost. If we're shopping together, there's no weirdness—they just know that 35 percent goes on top.
Has making these changes altered the way you think about the firm's value?
It is so validating to stand up for what we need out of our work professionally and personally. We're shaping the finances of the company to fit the way we want to live. I think this structure is also setting us up to be able to say, "OK, this is how much we all want to make. This is the bonus that we want to give ourselves. What do we need?" That's what we're working toward. I don't think we're there yet, but this is a pivotal step, and I feel like there's momentum in that direction.
Homepage image: For a boy's bathroom, Chenault James installed custom brass hanging mirrors to account for a tricky pitched roof. | Thomas Hart Shelby