Anishka Clarke came from Wall Street, while Niya Bascom had spent much of his career as a self-employed artist. When they founded their Brooklyn-based firm Ishka Designs, the duo knew what financial pitfalls they wanted to avoid.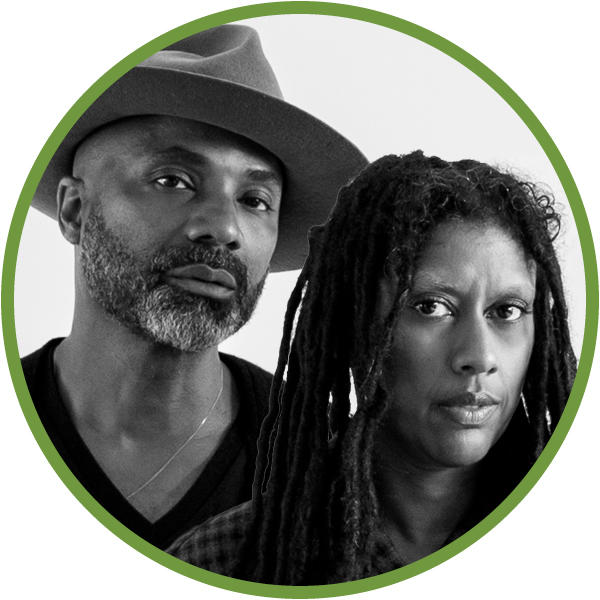 How have you come to a place where you feel like you're charging what you're worth?
Niya Bascom: When we started, our pricing was all over the place. We have found that charging hourly has been best for us. With other approaches, clients would call us at 8 o'clock on a Sunday, and I'd want to be like, "Dude, I'm with my family. I don't want to talk about it now," but a lot of clients felt that we worked for them. Since then, we've moved forward with an approach that makes it clear that we don't work for you, we work with you. It's a relationship, not ownership. That business aspect is the most challenging, but it's also how you quantify your worth.
Where do you start when you're thinking about setting your hourly rate and not undervaluing yourself? 
Bascom: For me, it grew out of so many years of getting the raw deal. I was self-employed [before co-founding the firm], and for so long, I had heard things like, "Oh, I can pay you later," or, "I'll give you X amount now," or, "This didn't come in or that didn't come in." Getting away from that was a fundamental part of our thinking.
Clarke: It's not only about valuing your worth but also valuing your time. In the early days, we didn't always fully understand how long something would take, so we'd go into a flat-fee deal anticipating that the project would take six months—and then a year and a half later, it's still going. We transitioned to hourly in 2014 or 2015, about seven years into running the firm, and that's when things started to make more sense to us. I remember having a conversation with a few colleagues back then, and they couldn't understand why we would want to charge on an hourly basis. Roll forward and now some of those very same people are charging an hourly rate.
Bascom: When we switched to hourly, I feel like the clients became more serious. Before, they might sit down with us and say, "I didn't even read the email, I'll get back to you." Once it's an hourly thing, you've created a different human being. They're like, "Oh, hell no, let's get up on Sunday and read these documents and do what we need to do because they are getting paid." When we started charging hourly, everybody started moving with a little more urgency.
Clarke: The thing with charging for design is that you never stop thinking about it. You wake up in the morning and it's on your brain; you go to bed at night and you're dreaming about it. How do you actually quantify that? I still don't know if we have come into our full worth. Every time we achieve a milestone—whether it was from a published work, a certain number of years in the business, or the type of project that we conquered—our skill set is getting larger. That's connected to that need to increase the rate, and then similarly, to taking on more expenses to support the growth of the business. It's tricky. It's also all very subjective. What we think we're worth—someone else might not think that, and that's OK. You move on to the next. 
That might be where it is at the end of the day: being comfortable asking for something that you feel is fair for you. And if a client, even potentially a client that you want to work with, decides that they want to negotiate, being comfortable enough to walk away because you know there's going to be someone else who is willing to pay for your value.
Bascom: You have to be able to walk away from a bad deal. When you're working with clients for over a year, it's a relationship—and if they are backpedaling in the very beginning, that's going to be a bad relationship. You can meet a significant person in your life, and in the first 24 hours, you know, right? You know if you trust them—or you know if this is not the person you should go on a second date with. We all know it. But we know it once we trust in ourselves, and we have to trust in ourselves as a business too.
Clarke: It's also a continual evolution. We are constantly evaluating the last project we finished: Do we feel as though we got what we deserved? Do we feel as though we were able to produce the work that we wanted to produce within the constraints of the project? All of these things require compromise—whether it is compromising growth, or quality of work, or feeling as though we're not making enough money, or that we're not building our clientele fast enough—but at the end of the day,we want to be able to look back at a project and be like, "You know, that was awesome. That was worth it." And if it wasn't, then evaluate what went wrong and adjust accordingly for the next project. Almost every time we write our contract, there's some revision because of something we've learned and we want to make sure we're covered the next time around. The contract just keeps growing and growing, but we'd rather be safe than sorry.
Homepage image: Design duo Anishka Clarke and Niya Bascom of Ishka Designs created a sleek, geometric living space filled with sculptural furnishings and forms in an expansive Tribeca loft. | Max Burkhalter