After saying yes to a few too many projects amid the pandemic boom, Atlanta designers Tavia Forbes and Monet Masters are reassessing their definition of success—and what it will take to ensure their firm's financial health.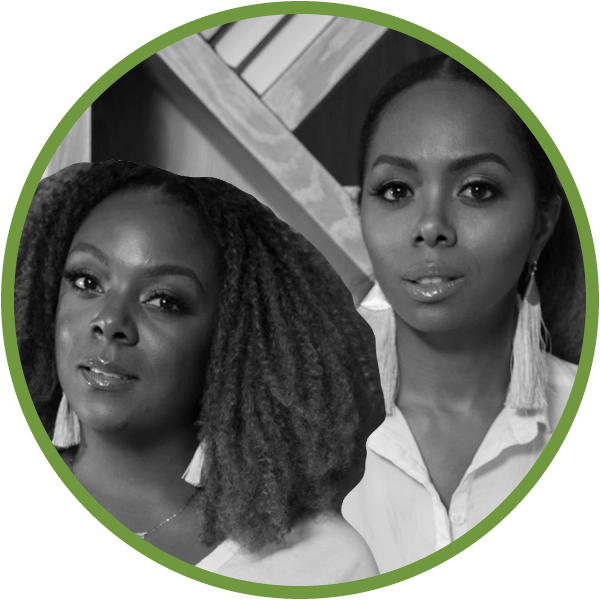 Is there a moment that sticks out to you as a shift in the way you charged, where you started thinking about your firm's value differently? 
Monet Masters: I honestly don't think that we will ever get to a point where we can charge clients what we're worth because they just wouldn't be able to afford it. We have had the moment when we've assessed the industry, our growth and what other design firms are doing and decided that, based on the level of service and quality of creativity that a particular firm was producing, that we were on the same level and therefore able to comfortably charge what they were charging. Whenever we realize that we're getting tons of inquiries and they're not necessarily all viable, we're able to almost comfortably decide to charge more, but nothing is ever comfortable.
How much of making that decision today is about level-setting with others in the industry, and how much is it about looking at the leads coming in?
Masters: [Level-setting] is definitely something that should be considered in the beginning, just so you're not pricing yourself out of the market. But once you've found your lane, those numbers should be completely based on what you want to make. I recently noticed that this one firm, which has been established since I was in school, was charging similar fees to what we're charging. At first, I was like, "We can't possibly compare. They're so huge and they've been around forever." But you know what? The person who contacts us may not want to contact that firm, so our fees should not be contingent on someone else's. That is not going to get the clients who want the creativity or the service that Tavia and I are offering.
With that in mind, how are you reassessing your rates today?
Masters: We recently did an exercise where we established a financial goal, then divided that by the number of spaces we wanted to work on. That showed us how many spaces we needed to take on for the year to meet our goal, based on our estimations for hourly and markups. We found that we didn't need as many projects as we have, so we started scheduling projects further out and took a pause on accepting new jobs. I just wish we had done it a year ago!
Tavia Forbes: We had to figure out the minimum budget that we would work with. We start off with a design fee, which is our hourly rate. But for us, like many designers, the money you make is in your markups on product. So in our proposal, it now says, "We require a minimum budget of X per room."
Masters: It's the design fee that clients talk about most. They'll say, "Let's just take this room off because I don't want to spend an extra $5,000 in design fees for that room." But we've found that most clients are OK spending their budget on the room, regardless of how much we're making on that budget. They're comfortable spending $30,000 on the room, but they don't want to spend $30,000 on services for you to design that room.
So there's a clear incentive to keep your profit rooted in the margin you're making on product. Are you adjusting that percentage in addition to increasing your design fee?
Forbes: Absolutely, the incentive is there. We do not disclose our markup in our contract, though, because it varies. We found that it was very hard to keep track of—it gets to the point where it feels like we are adding more work to our load when we're trying to calculate each product from each vendor. So for us, it's not a conversation where it's like, "Well, if it's construction, then it's 30 percent; if it's this, then it's 27 percent." That feels very technical and petty and tedious. We just have one blanket statement that says, "You will never pay retail for an item—your price will always come in under retail—unless the item is retail."
How does it feel to know that you can afford to say yes to less?
Masters: It feels like a step forward because now I can confidently have a conversation about what the minimum budget needs to be.
Forbes: I had a discovery call the other day with clients who had done a consultation with us two months ago. They called me back and were like, "We have the money and we're ready to go. You threw out a high number and now we've got it." They were so excited. I had to tell them, "That is great, but we're scheduling projects out three months from now—we're not ready." But guess what? They said they would wait.
Masters: It's like a long line outside of the club—when they have to wait, clients are like, "They must be a hot commodity." On the flip side, there are some people who don't respect it, but I think what that reveals is that they never valued you from the beginning.
Forbes: We're being honest about the amount of time it's going to take to complete a room and we're being honest about the amount of money that our firm needs to complete a room because we know what we need to make on that budget. The formula is spelled out very clearly and we are unapologetic about it.
Masters: Right, and if we are only taking on seven projects for the year, it literally has to be this number. I'm no longer uncomfortable having that conversation because I know exactly why that number is what it is.
Homepage image: A demure desk in a bedroom designed by Tavia Forbes and Monet Masters offers a moment for quiet reflection. | Forbes + Masters Interior