After founding her firm, designer Rasheeda Gray tapped into the growth strategies for entrepreneurs outlined by small business consultant and author Michael E. Gerber in his book, The E-Myth Revisited. Now, she's got three questions for Gerber.
As with many in the industry, design was not Rasheeda Gray's first career. With an MBA under her belt, she spent the majority of her professional life in corporate marketing. Five years ago, her passion for design too powerful to ignore, she founded Gray Space Interiors—working in marketing by day, then spending a few hours with her family, and designing residential spaces by night. She kept up the grueling schedule for more than three years before leaving her corporate role in 2019. At around the same time, she picked up a copy of Michael E. Gerber's The E-Myth Revisited, an award-winning book that focuses on how small-business owners grow their companies.
The book structures itself around the case study of a pie shop owner whom Gerber encounters long after the initial luster of entrepreneurship has faded—the woman is exhausted and frustrated, and above all, has fallen out of love with the very thing that led her to start the venture. Gerber identifies three types of business personalities and how each is of service to an establishment's owner: the entrepreneur, who is the creative visionary; the manager, the pragmatic steward who creates order; and the technician, the doer who makes it all happen. He also explains the basic framework every small business needs, from human resources to sustainable operating systems; describes the three life stages of any enterprise; and points out key components that distinguish a good company from a great one.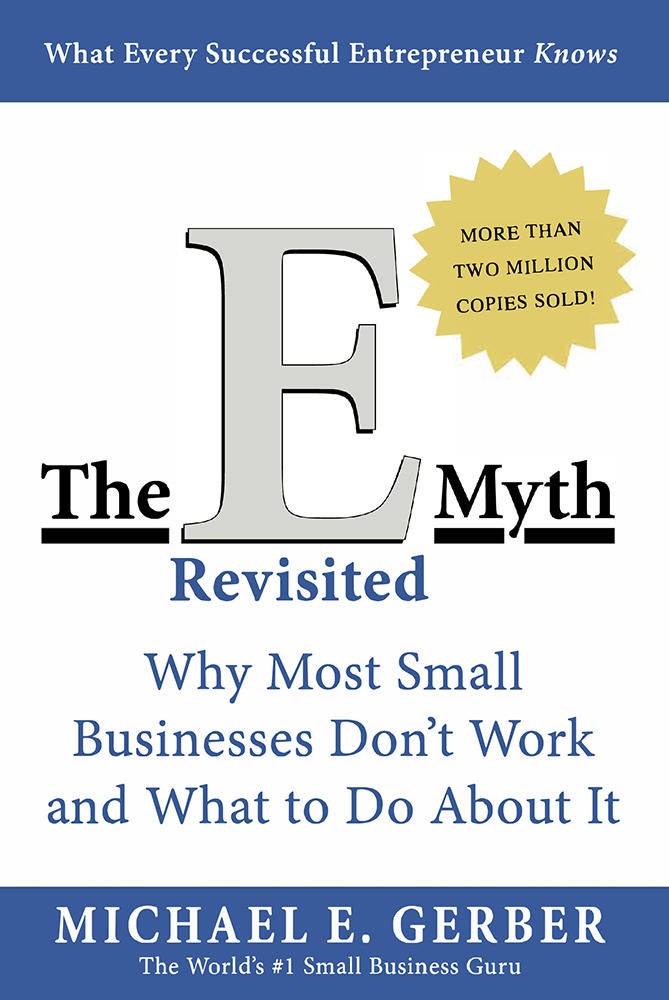 Courtesy of Michael E. Gerber
According to Gerber's analysis, Gray's business is in its adolescent phase, a stage of business ownership that is largely characterized by hiring—and an entrepreneur's resulting shift in focus from day-to-day operations to bigger-picture strategies. "I knew fairly early on that in order to grow, I had to hire," says Gray. "The book helped me to identify the three different business personalities, and to clearly identify that I needed to utilize the person I hired appropriately, so that I could focus more on being the entrepreneur and manager. You can hire someone, but if you're not delegating work to them in a way that helps you scale, what's the point?"
In the book, Gerber returns again and again to the theme of replicability, or what he calls the "franchise prototype." In essence, he's referring to the notion that successful businesses are built using systems that anyone could implement—a message that helped shape Gray's understanding of where to standardize her process (she developed her own five-step system that takes clients through every phase of the project, from the initial consultation to the final install) and where to offer personalized service. 
"When you hear 'franchise,' you think, 'I'm an interior designer—I don't want to franchise!' That's what makes our business special: the ability to customize," she says. "But what I've taken it to mean is that the franchise is the system making your business as turnkey as possible so that it can run and continue to grow without you. It's about being able to provide the highest standard of service to your ideal client in a way that you love what you do, and so you continue to love what you do."
The Q&A
Three questions for author Michael E. Gerber. 
Rasheeda Gray: A business like interior design—one that's highly customized, personal and intimate—can be difficult to systemize. Each customer and project is different. Any recommendations on how to build systems without losing the personal touch?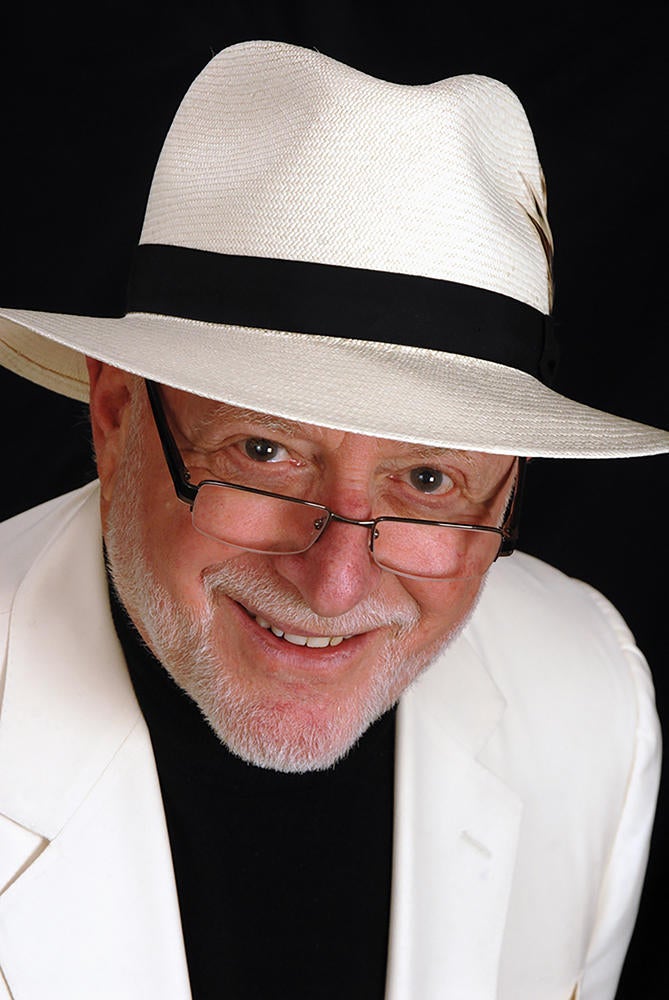 Courtesy of Michael E. Gerber
Michael E. Gerber: As ludicrous as it might sound, the "personal touch" really defines a company like Starbucks. Here's a little coffee shop as turnkey as can possibly be, and yet every customer is getting custom attention to produce a custom product—a custom result based upon their likes, preferences and the way they like to do business. It's an automated system designed to feel vibrant and responsive in a way that enables it to be controlled and replicated a gazillion times. 
When you create an interior design company, what do you mean when you say "design"? There's a method to the design madness, and until you ask that question, you'll never get to the point of automating, turnkeying, quantifying or qualifying the effectiveness of the company. As an interior designer, ironically, you're in the business of designing a company that's designed to produce a specific result in a very specific way—a methodology that is unique to you, not one that is universal and available everywhere else. 
At the outset, you design, build, launch and grow a company that is meant to become a specific brand in the marketplace, one that is highly differentiated [by] the language used, the visual aids, and the processes that you—ergo your people—use to effectively implement and successfully produce the result that you've set out to produce. Your company is a product for sale, whether that be an art gallery or a custom furniture manufacturer. A company is a product to be sold. It has to be able to grow. In order for it to be able to grow, it has to be able to be replicated. You have to be able to deliver that product through countless other individuals who are not you, who don't have your background, but who, by dint of what you've invented, are capable of producing the result that they're then retained to produce. 
You write about quantification to ensure a successful business. What types of measurements do you recommend a business owner start tracking first?
The whole theme of quantification can be summarized as "knowing your numbers." It starts out in the most basic, fundamental way: knowing how many people your business reaches, knowing how many of those people respond—and of those people that respond, knowing what they respond to and what comes of that response. Because what comes of that response then leads to a further relationship. As you [learn] those numbers, they begin to speak to you. The number of people you reach out to, or the number who reach out to you—it's important to know who you're reaching out to and why, and what your expectation is when you reach out. Then, they either don't respond—[as in] the majority of the cases—or they do. That is [data] that you can [use to] measure the effectiveness of your outreach. It must be measured. In short, without the quantification of any of that, there's no knowledge of any of that—it's all just feelings.
We're not only measuring the effectiveness of our outreach, but the effectiveness of our lead conversion and client fulfillment. It is [these] three effective systems—lead generation, lead conversion and client fulfillment—which ultimately correlate to create a "franchise prototype." That's the operating system on the superficial level that's absolutely critical to work on. If you fail to work on that, you'll fail to learn anything about that operating system and the improvement that must be garnered there.
2020 proved to be a year of unprecedented growth for many interior design firms. What strategies can businesses use to prevent self-destruction while maintaining a high level of growth?
We talk about the pandemic and its profoundly onerous impact on the economy, the marketplace and small businesses specifically, but nobody really addresses the fact that many small companies failed in 2019—and just as many the year before that, and the year before that, and so on. The pandemic isn't [the only problem]—it's also our lack of understanding of economic and business development, of what a business really is and how one really works. How do we deal with the negative impact of growth because we're simply not prepared for it? Well, prepare for it. I call it the EightFold Path—[the ingredients needed] to design, build, launch and grow an enterprise from a company of one to a company of 1,000. As I write in my book, the true product of a business is the business itself—at the heart of turnkeying your company is a way of doing business that has the power to dramatically transform it from a condition of chaos to a condition of order, excitement and continuous growth. 
Homepage image: Rasheeda Gray | Brian Wetzel