In her 40-year tenure at Architectural Digest, Paige Rense transformed a sleepy regional quarterly into an iconic brand—and catapulted interior designers to stardom along the way.
Editor's note: Rense passed away on January 1, 2021, at her home in West Palm Beach, Florida. This profile of Rense, originally titled "Star Power," was published in the Fall 2018 issue of BOH.
Like attracts like. It's a simple enough premise—and for Paige Rense, it was the key to success when she joined the Architectural Digest staff in 1970. Her unwavering objective was straightforward: to be the best. To do that, she reckoned that she needed the best projects; to attract the best work of premier designers, she assured them that their project would be covered by the best photographers and writers. And as she delivered on that promise again and again, the magazine's influence—and her own—grew.
Today, Rense lives in West Palm Beach, where she continues to write. She rejects attempts to categorize her meteoric rise as legendary. "Most of what I did seemed obvious," she says when we sat down for an interview in Rizzoli's New York offices this summer. She had just made the final edits to her forthcoming book, Architectural Digest: Autobiography of a Magazine, a retrospective that traces AD's oeuvre from its founding in 1920 as a large-format regional magazine until her departure from the title in 2010. "There was no secret formula at all," she insists, though she single-handedly shepherded the transformation of the Los Angeles quarterly into a glossy international style arbiter. "It seemed to me that, given the subject matter, designers were key. So I started interviewing them—and they loved it. Then I graduated to architects."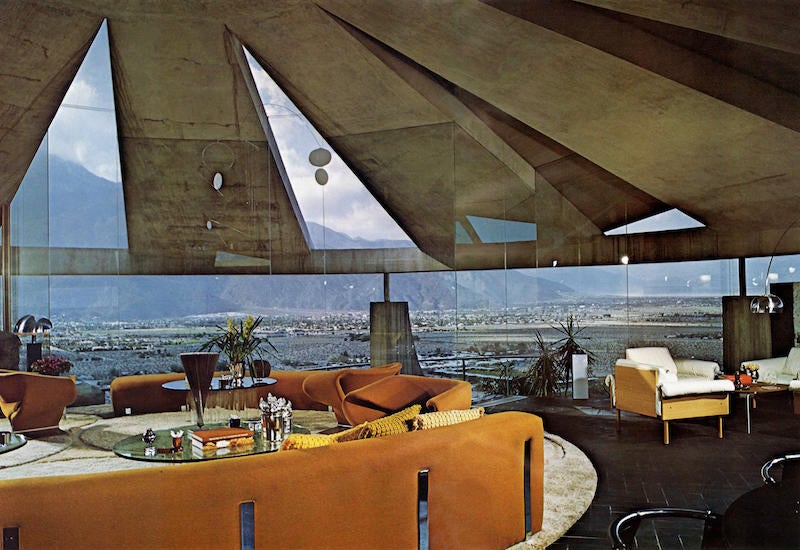 Leland Lee © AD courtesy of CondeNastPub
Her first big "get" was legendary San Francisco designer Anthony Hail, who agreed to be interviewed and introduced her to other Bay Area talent. The resulting coverage got the attention of designers nationwide, and she traveled to New York on the coattails of that success. While there, she had lunch with Angelo Donghia, then a star on the rise. "He believed that I would do with the magazine what I said [I would do]," says Rense. Donghia was taken with her vision and in a major coup for the magazine, he showed his own New York townhouse in AD—a story all of the major shelter magazines were after.
There was something special about the magazine, even in the early days of Rense's tenure. "Rich people don't usually want to have their homes photographed, but they all want to be in AD," Donghia told her shortly after his home was published. There was a certain celebrity that came with publication—an appeal Rense actively encouraged. "By showing top designers, other top designers wanted to be in the magazine," recalls Rense. She also brought a new look and feel to the shelter category, creating stories that amplified a designer's portfolio by running photographs as full pages and across spreads instead of many smaller images, which was common practice at the time. 
Designer and architect Campion Platt, who credits Rense with launching his career, was one of the professionals lucky enough to be published frequently in her pages. His editorial debut in the magazine, a Manhattan high-rise apartment in the Olympic Tower that belonged to a Malaysian princess, garnered him seven new clients—five immediately, and the others years later. "It was a different time—there were no blogs, no social media," recalls Platt. "You were lucky if you were published once a year, and AD was the most important place to be on the planet."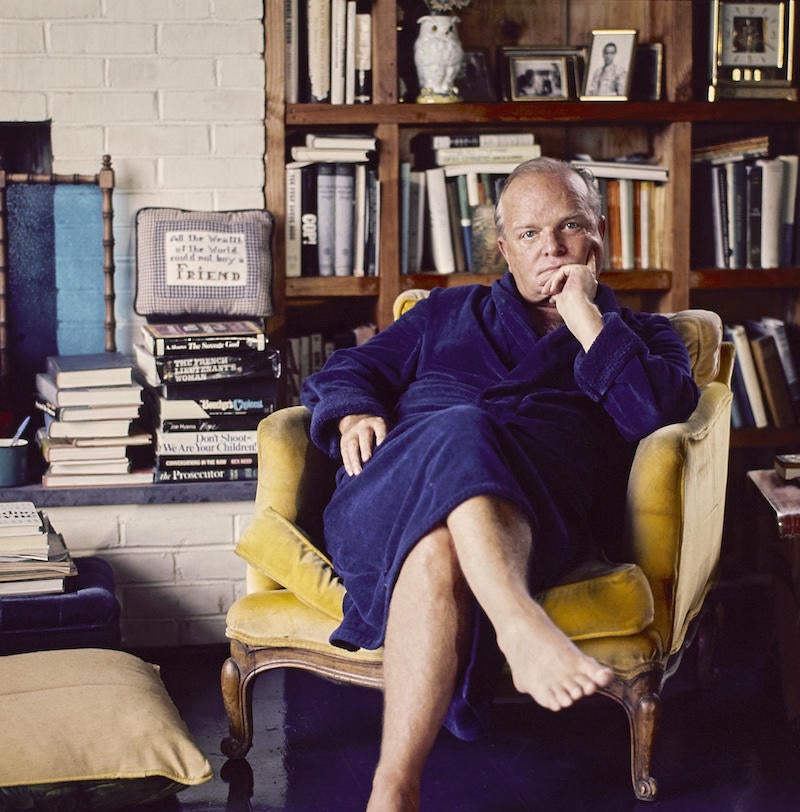 Richard Champion © AD courtesy of CondeNastPub
Rense will be the first to tell you that her journey to becoming editor of the magazine was filled with surprises. She applied for the job on the recommendation of a friend after a brief career at Peterson Publications, where she worked under her managing-editor husband, Arthur Rense. In her AD interview, the publisher asked what she would do if she were hired. "I said, 'Well, first I'd make it good,'" recalls Rense. Following the still-unsolved 1971 murder of Bradley Little, the magazine's editor in chief, she filled in as his replacement—and eventually got the top job. 
"Every once in a while, she'd call and say, 'Come have lunch, and bring your latest work,'" recalls architect Marc Appleton, whose projects Rense published often. He even designed her home in Santa Barbara, which, as she reveals in the Rizzoli retrospective, she published anonymously in the magazine; the two later became friends. "I'd come to the office with 15 or 20 slides. She had poor eyesight, so she'd pull out a magnifying glass, and in the space of literally one minute, she would look at everything I'd done and decide what she was interested in—'No, no, maybe, yes, maybe, no, yes.' And then we'd go have lunch."
Designer Sandra Nunnerley also remembers meetings with Rense. "She wanted to know what you were doing, see what your interests were and what you were working on," says Nunnerley. "It was understood that you'd go to her first with new projects, before the other magazines. She was so supportive of my career and my work, so I always did." Many designers recall the editor's emphasis on exclusivity. Platt tells the story of a project he had photographed and submitted to Rense: "She was keen to publish it," he says. "Then, one Sunday morning, she saw a 1-inch-by-1-inch photo of the space in the real estate section of The New York Times—the couple had decided to list it—and that was it." Rense was no longer interested. "She had to be the first; she was a stickler about that. It's in my book, which was published in 2010, but I never did get that project published [in a magazine]."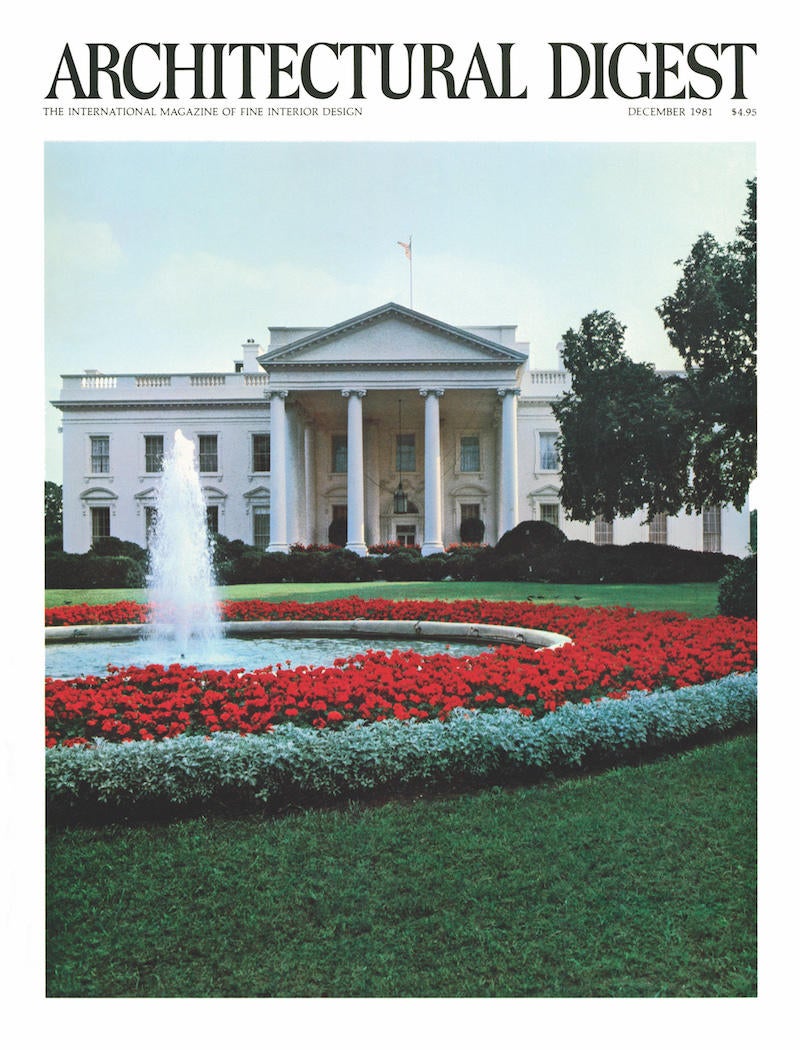 Derry Moore © AD courtesy of CondeNastPub
As the mystique of the publication grew, Rense introduced the AD100—a list of top designers—in a stand-alone bonus issue in August 1990. (The next iteration focused exclusively on architects; subsequent editions merged the two.) It was immediately regarded as the definitive who's who of top architects and designers—and became a wellspring of exclusive talent for AD.
"She ran things with a severe grip," says Appleton, who graced the list for the entirety of Rense's tenure. "But if you were on the AD100, why would you go anywhere else? I was quite content to be published in her magazine." Like Platt, another longtime AD100 honoree, Appleton says that the frequent exposure in AD's pages helped propel his career. "What I came to admire as I experienced the magazine over the years was that she put great stock in the writers and photographers, as well as the design and architectural talent she represented. I think that explains a lot of her success—the writing, the pictures, and the work were all consistently good."
The work of photographer Mary E. Nichols often graced the magazine's pages. "She was a perfectionist," says Nichols of shooting for Rense. "There was no tolerance for photographs that weren't technically perfect." Unlike at today's heavily-produced shoots, Nichols and her photography assistant were often the only representatives of the magazine on site. Nichols arrived armed with Rense's instructions for each project—ghastly window treatments or vulgar artwork to avoid, for example—but her mission was to capture the home the way the architect or designer intended it to be, not a stylist's interpretation of the space. "She wanted everything [in the pictures] to feel like you were there—like you had just arrived in the room and it was ready for you. She wanted that integrity." Even with all of her celebrity subjects, Rense rejected spaces that felt artificial. "I wanted reality," insists Rense. "I didn't want a stylist—that has always seemed fake to me. I wanted the reality of whatever was there."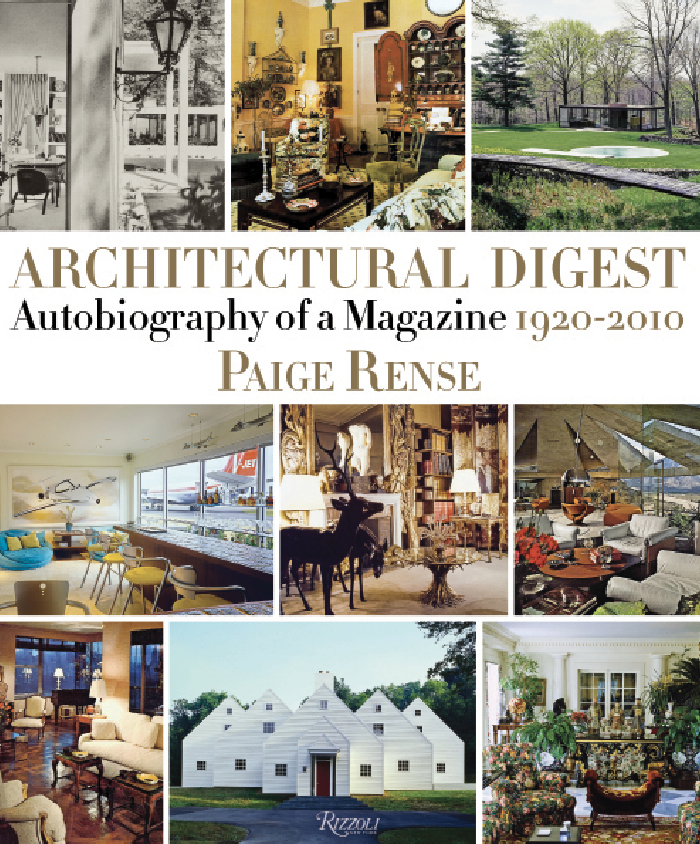 Rense weathered changing ownership, forging a cordial relationship with the late S.I. "Si" Newhouse, the longtime chairman of Condé Nast, when the esteemed media company purchased the magazine from Knapp Communications in 1993. "Si asked me to lunch [after the acquisition]. I said, 'Do I report to you now?' And he said, 'You don't report to anyone—but you have lunch with me whenever you come to New York.' He was so wonderful and supportive." Rense also adapted to the comings and goings of competitors—and the fickle nature of such a public job. In the forthcoming book, she chronicles her meetings, and sometimes ensuing friendships, with designers, celebrities and socialites, but also the constant pitches, and the finer points of saying no. Rejecting a home, she muses, is akin to rejecting its designer—something she tried never to do in person.
"Paige built a stable of super-talented people that were also longtime, loyal friends," says Platt. "It worked both ways: She was going to be loyal to you and build your career; in return, you were going to hold the line and come to her first. I know people who stepped the wrong way and were shut out. She had an absolute grip on the top end of the interior design business for decades. To get an audience with her, to have her want to visit your projects, was a very special thing."
That control, say designers who know Rense, is what cemented the magazine's place among an ever-widening audience of design enthusiasts. "She is a tough lady, and she ran the magazine for so long," says Platt. "It was really her; she was making all these decisions by herself all those years. But she never had an ego about it. She was all about the work."
Homepage photo: One of Rense's favorite portraits, taken by her late husband | Kenneth Noland