Internationally acclaimed interior designer Rawan Alsahsah pioneered as the first woman designer in Saudi Arabia. Now, she's on to her next frontier: BioGeometry.
In 2002, Jeddah, Saudi Arabia–based interior architect Rawan Alsahsah was one of the first women to start her own design firm in the country. By last year, she was on the crest of a wave: Her firm, RIS Interiors, had just received an IIDA Excellence Award, and had amassed an impressive list of clients, from well-to-do New Yorkers to Saudi Arabian royalty. In spite of all the success, Alsahsah knew there had to be more: "You know when you realize everything is perfect, but there's something missing on the inside?"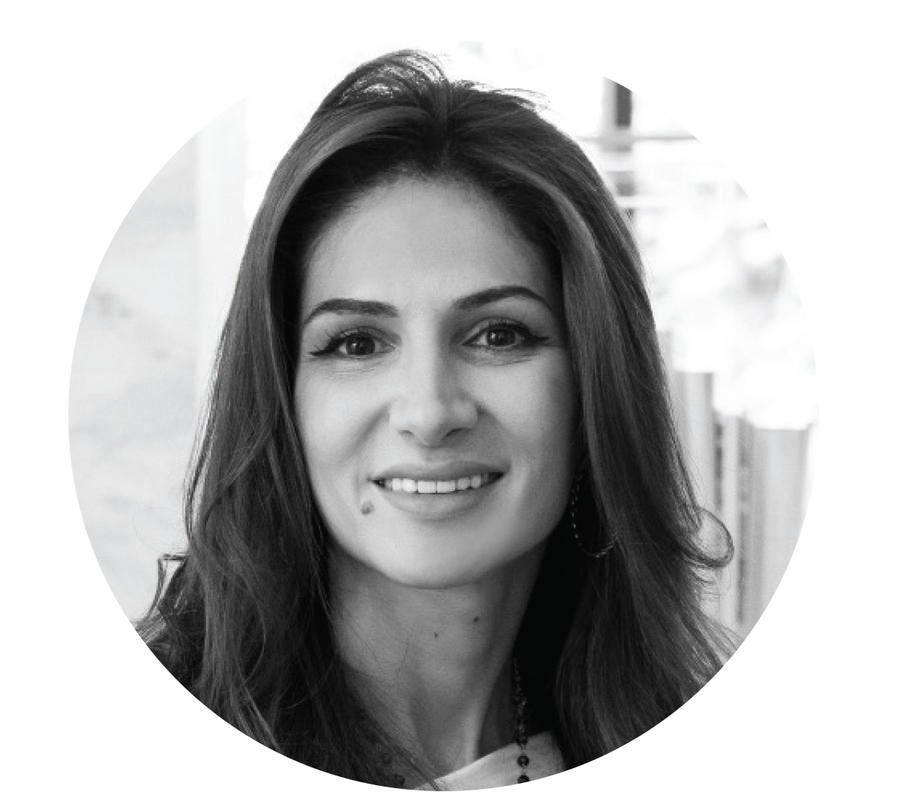 Abdulrahman Bayashout, courtesy of RIS Group
She began searching for a way to bring more mindfulness to her work and business. A practitioner of yoga, reiki and pranic healing, most would say her bases were covered, but Alsahsah had always found herself drawn to the more measurable elements of design—the numbers and shapes. Her research for a missing link led her to the work of Egyptian architect Ibrahim Karim, who established the field of BioGeometry in the 1970s. "I had been looking for connections with ancient history, astrology, numbers, shapes," says Alsahsah. "There was no connection [at first], but I found it in Dr. Karim."
BioGeometry brings together myriad practices, from Pythagorean tuning and sacred geometry to radiesthesia (the purported ability to sense things such as water or minerals through the use of a divining rod). According to Karim, it is a modern environmental science that uses the design language of shapes, colors, sounds and motions with the aim of introducing balance to the energy of biological systems. Through a series of courses in Ireland, Alsahsah has learned the methods of applying the practice alongside practitioners of other fields—chefs, psychotherapists, interior architects, and an astrologer.  
Since beginning her training, Alsahsah has started to apply what she has learned to her interiors, calling on BioGeometry's teachings to rearrange a room in order to optimize the flow of energy in accordance with "Earth energy grids," a system that BioGeometry practitioners use to delineate the concentrations of energy in a space. In the early stages of the design process, she focuses on a few key pieces, with an emphasis on the places where people spend the most time—the bed, the sofa—always keeping their relation to the energy grids in mind. Upon receiving her BioGeometry certification, Alsahsah plans to formally incorporate the principles into her projects, bringing mindful design to her international list of clients. She is also developing a product that will channel these teachings, and has harmonized her own home using the principles of BioGeometry. "I've felt the difference," she says. "Using numbers and tools, I find harmony in the space and keep the energy flowing. It really goes into so many things in daily life."
Homepage image: Rawan Alsahsah's living room in Jeddah, Saudi Arabia | Abdulrahman Bayashout, courtesy of RIS Group