Some designers love giving their clients multiple options, which allows them to feel like they're participating in the process. Others feel that offering too many choices can overwhelm clients—or worse, lead them to question the whole design scheme. Communicating the atmosphere of a room without showing all your cards can be a tightrope walk. We asked four designers to let us in on how they manage this stage.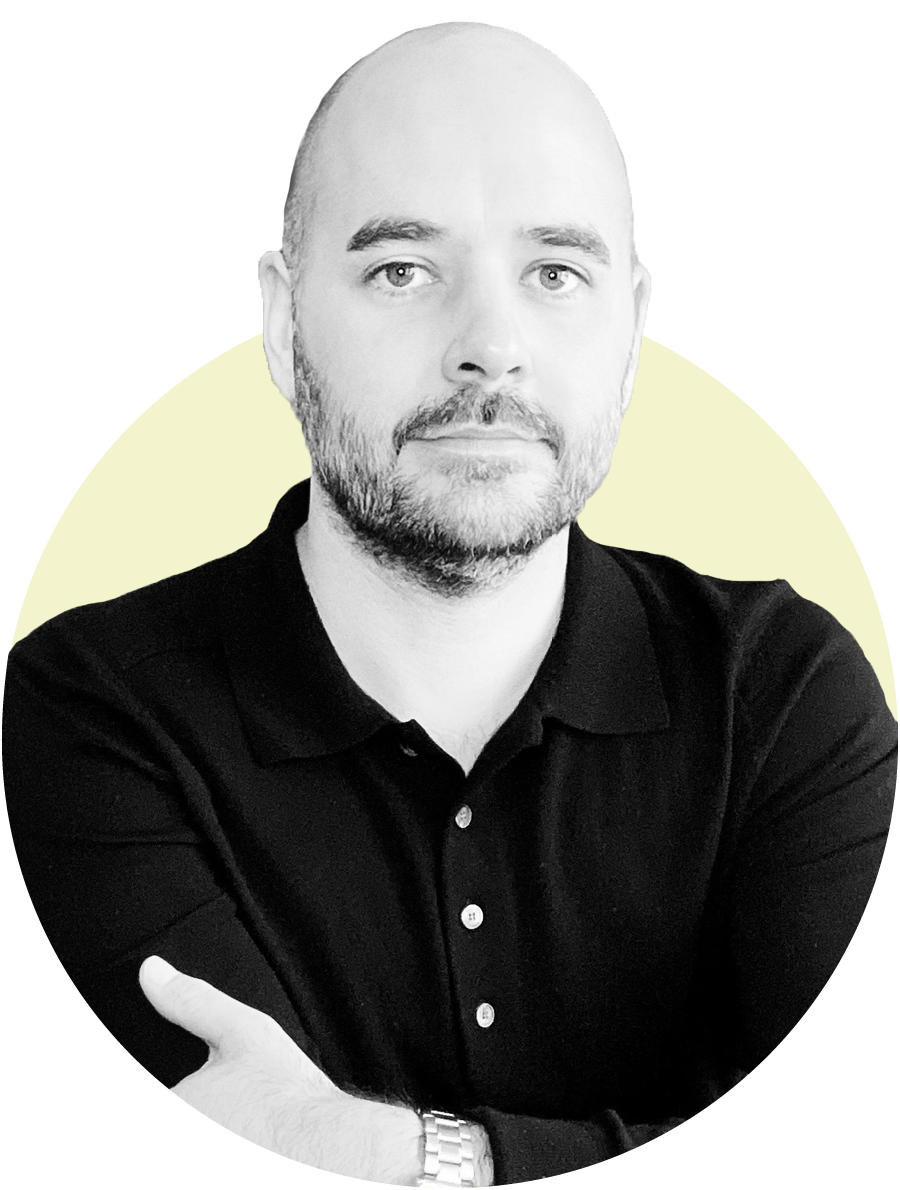 Courtesy of Kevin O' Sullivan + Associates
ONE AND DONE
Architect and designer Luke Ferran never brings backups to his presentation—but it wasn't always that way. In recent years, the partner at Bridgehampton, New York–based design-build firm Kevin O'Sullivan + Associates has gained a more trusting client base, since most inquiries now come from people who have seen the firm's work (in print or in person) as opposed to those relying only on a friend's suggestion.
"The conversations I have with clients now are very different from the conversations I had three or four years ago, when maybe we would have brought more backups," he says of the way his relationships with clients have shifted. "We talk about trust a lot, and as a designer's body of work grows, I think that some of that trust becomes more preloaded. Once you have a body of work behind you, that leap of faith is already taken care of—people are seeking us out because they saw something that they loved."
Because the firm handles the architecture and design of its projects, most clients have been working with the design team for upwards of six months by the time furniture enters the conversation, so there's a strong sense of trust, communication and design direction. As such, the firm approaches interior architecture and design presentations boldly: with one set of options. And if they do get a no from a client, Ferran digs into the why instead of immediately producing an alternative. "If someone says no to something, why are they saying no to it? Do they really hate that finish or that furniture shape?" he says. "Or are they the type of person that, from a psychological perspective, doesn't like saying yes to the first thing that's presented to them, or who feels as if they should see multiple things before making a decision?"
Ferran and his team have learned to stick with their scheme through a client's doubt—going so far as to install the project as they presented it and accepting responsibility if the client still isn't sold on the design. "We'll say, 'We really believe in this, so let's do it. If you hate it when this house is finished, we will replace it for you at our cost.'"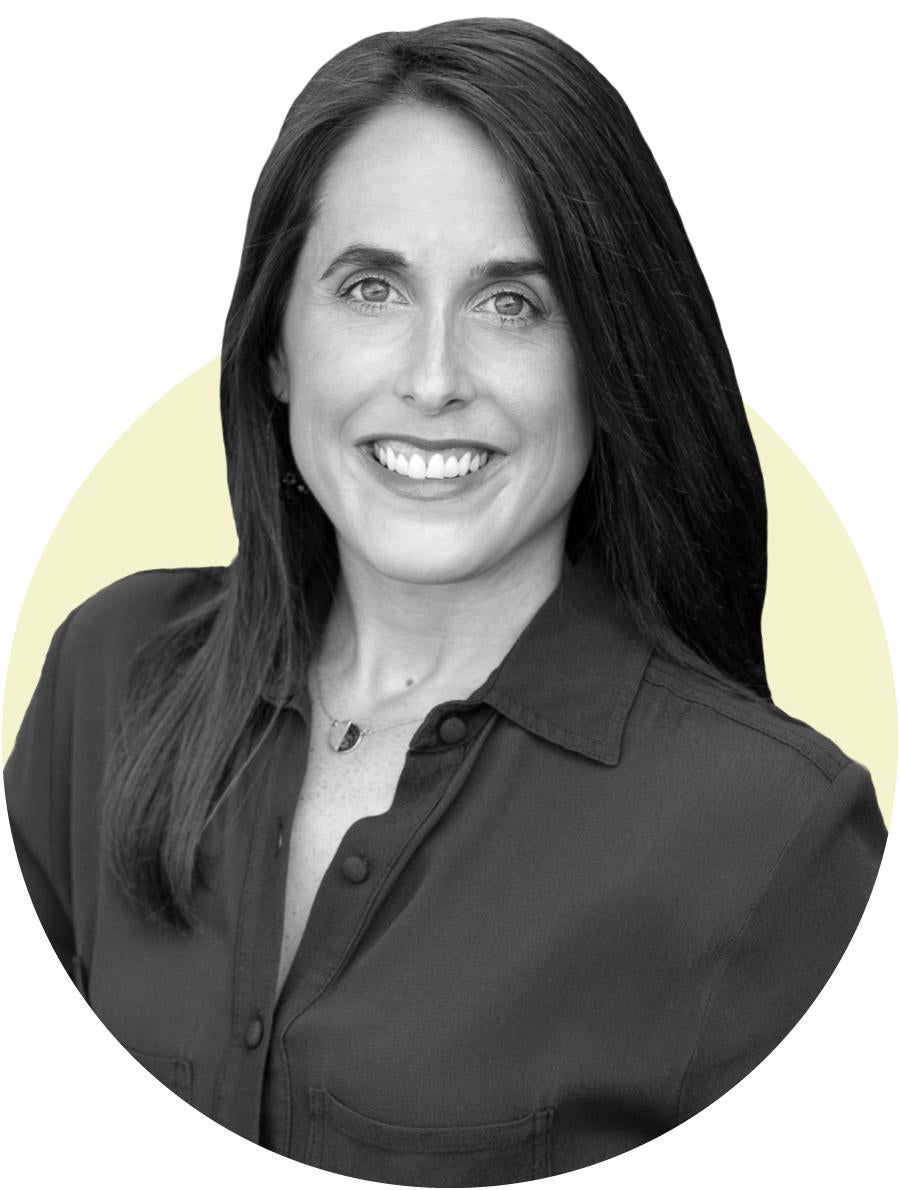 LESS IS MORE
Los Angeles–based designer Genevieve Trousdale cut her teeth working for industry stalwarts like Timothy Corrigan and Michael Berman, who taught her to bring a dozen or more options for each piece. "I've been hard-trained to have so many backups, and I think there's a good and bad side to that," she says. "On one hand, we would often travel a long way to do a client presentation—Colorado, Chicago, Florida, the Middle East—so making sure you nail it the first time is a good reason to bring more options. But I've also seen the client get overwhelmed when you start laying out 18 different options."
Trousdale has struck a balance in her own firm, Circa Genevieve, by showing clients only two to three furniture options—even if she has a few more up her sleeve as backups. While she saves extra images of her selections on her laptop, she prefers to keep her presentations analog, assembling a binder with printed photos of each product, which she holds up as she walks the client through each space. "I put the image on my letterhead and then I staple the tear sheet from the manufacturer to the back of it," she explains. "So [I have answers] if the client asks me something really specific, like, 'How much does this table weigh? I want to make sure the housekeeper can move it when she needs to vacuum.'"
Textiles are the one area where Trousdale still gives in to the abundance instilled in her during her early working years, bringing ample options because of the way the materials can often look and feel different once they're in the client's home. "If you've changed the main sofa fabric or the main wallcovering, then the options that you pulled for the drapery may not necessarily work anymore—I like to be prepared for that," she says. "And I always come with a good bank of trims to pull in!"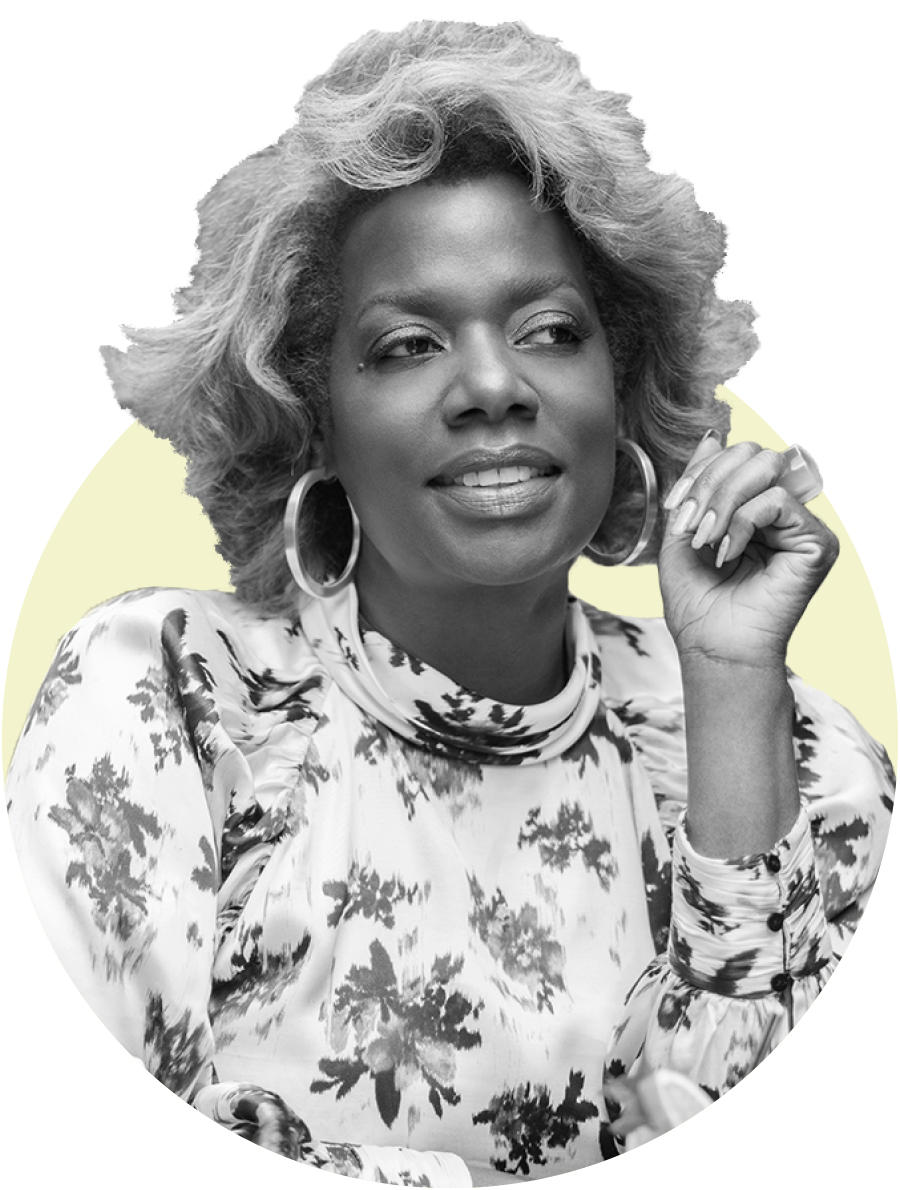 LITTLE BY LITTLE
For Chicago designer Erin Shakoor, a bit-by-bit approach to a room ensures that she never really has to go back with a client for major revisions—and that's by design. She's periodically sending mood boards and product suggestions to her clients to gauge their reactions and get them excited about the selections."As we're building an image library, we're also talking about anything that is culturally specific to their family that we want to showcase," she says. As a result, her approach to the "final" presentation is actually a crescendo, after four to six weeks on Zoom calls referencing inspiration images and going back and forth to narrow down the aesthetic of the space. ("I hate using that word, final," she says. "It's never final.")
When that main presentation does finally arrive, Shakoor incorporates full-color printouts of the art, furniture, rugs and lighting she has chosen, laying physical samples next to the images. Rather than be limited by what fits on a board or in a tray, she often test-drives these large-scale sample installations in her office, then snaps a photo and re-creates them across a client's dining room table. By revealing aspects of the design scheme in the weeks leading up to her presentation, she has found that the final yes from a client is final. "When the time comes to make decisions, they've already seen [the pieces] in a plan or in a design concept or mood board," she says. "They've already seen two or three variations of what we're presenting, and can say, 'I prefer this one to that one.' This is a process of constant editing, and I let clients know it's OK to say no to something that maybe [they] said yes to before, or vice versa, while we're working."
While we're working is the key phrase there. "This process allows for the least amount of change orders after the final yes," explains the designer. "I've lost tens of thousands of dollars over the years because I didn't clearly articulate—verbally, or in our letter of agreement—the impact that change orders have on a project." Looking to put a stop to clients who wanted to reverse course after making a decision weeks prior, Shakoor got serious about refining her process—and emphasizing for clients what going back to the drawing board entails. "It's cool to change your mind, but what that means is all of these other elements may need to shift as well," she says. "That's now a bright pink paragraph in our letter of agreement."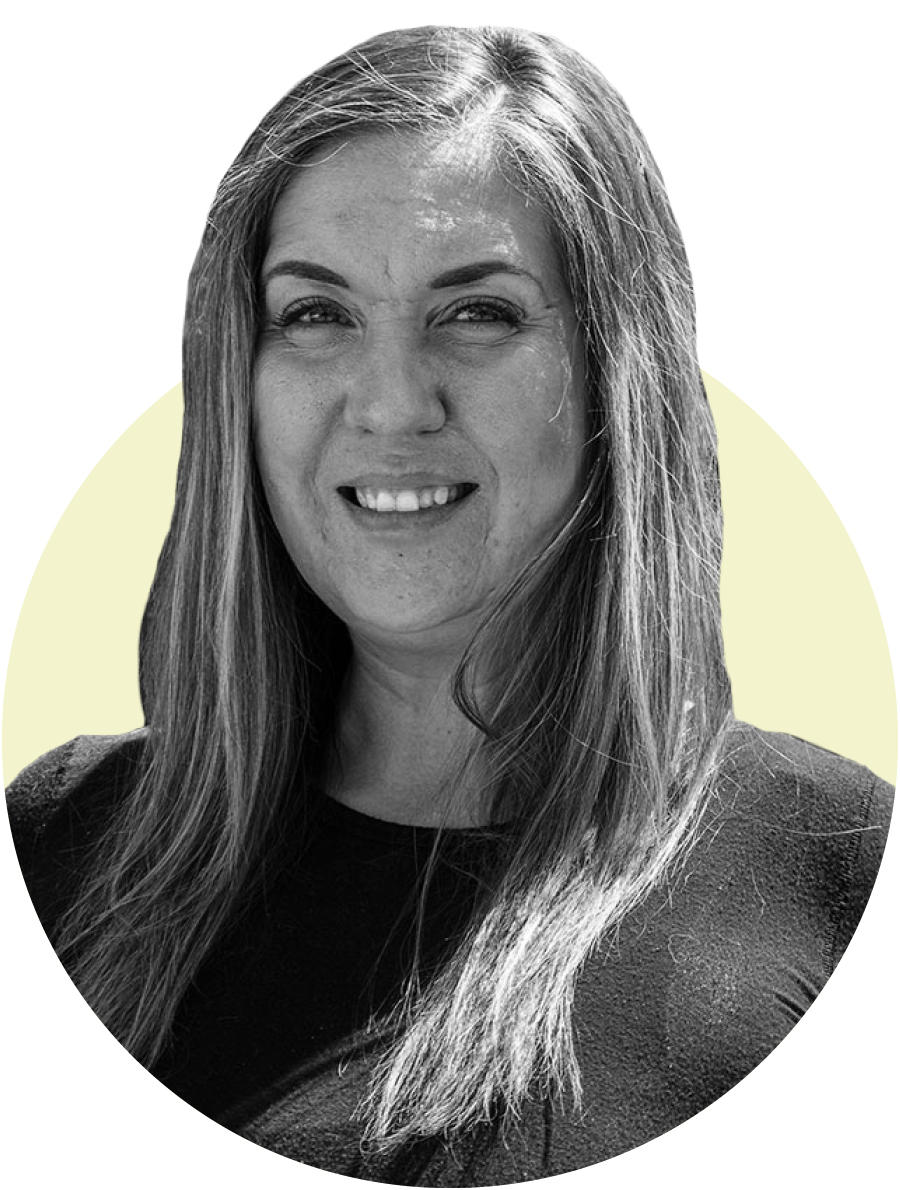 Courtesy of Victoria King
GOING ALL IN
Victoria King has been refining her presentation since launching her eponymous Phoenix, Arizona–based firm in 2005. "Earlier in my career, I felt like I needed to have backups, but having the confidence to present a totally curated, finished design and say, 'This is it,' has helped me to sell that more cohesive look," she says. "That's not to say we don't go back and value-engineer something, or return with more options in a separate meeting, but I think that it can get overwhelming when you're presenting all this stuff."
There's no one-size-fits-all approach to nailing the presentation in one fell swoop, but lately King has gravitated toward bringing a box containing all of her material samples, paired with a physical design board that features printed photos of products alongside memos and samples. Sketches and drawings might appear on the board, too. More than anything, the board is a backdrop for the designer's storytelling, and its parts and pieces are all affixed with push pins so that it's easy to move them around as she presents a room.
As a designer who works primarily on whole-home projects for retirees and families, King has found that less is often more: "I want them to be able to trust me. When you're [able to say] 'I've solved your problem for you—here's everything done,' it gives clients a little more confidence to be able to trust you through the process." In her experience, when clients ask to see additional options, they have very focused concerns. "My approach kind of evolved into realizing that when we do present the complete look [with] no options, it [expedites] the decision-making." 
Homepage image: A living room interior designed by Kevin O'Sullivan + Associates | Read McKendree