"Put. That coffee. Down. Coffee's for closers only," a top "closer" admonishes an underperforming salesman in David Mamet's play Glengarry Glen Ross. That may have been a little harsh, but the sentiment remains: Sales is the life force of every business. Here, we profile three standout salespeople who keep the design industry humming.
Interior design is a group sport. True, most of the editorial fanfare goes to one well-regarded name; however, the daily business of creating spectacular interiors takes a Wi-Fi-enabled village.
Design principals proudly give credit to, and rely on, their team members—be it the mind-reading assistant, the CAD genius or the prescient office manager. Yet even with a talented crew of work-spouses, reinforcements have to be called in. Sometimes you need a hero in business-casual to save the day.
In our industry, these valiant characters are known as manufacturer reps. Organized and calm, insightful and effective, they are the indispensible design surrogates that keep firms out of harm's way. Addressing everything from stock availability to pressing product inquiries, quality issues to logistics, sales reps slay problems left and right. They also make the art of sales a collaborative effort, offering product options, alternatives and reassurance to the most harried of designers. If it's matter of design life or death (and with some clients, it always is), these are the rapid responders.
Achieving MVP status is no easy feat. We polled designers across the country to ask who their favorite sales reps are and why. The responses prove just how much love is in the air. Here, we present three sales stars (who aren't used to all the attention) and share their philosophies on the gamut of issues they face: from customer service to closing a sale and dressing the part. This would be a good time to take notes.
Janis Veller Janis V Inc., Independent Sales Representative Kravet, Lee Jofa and Brunschwig & Fils, S. Florida Nominating Firm: Kemble Interiors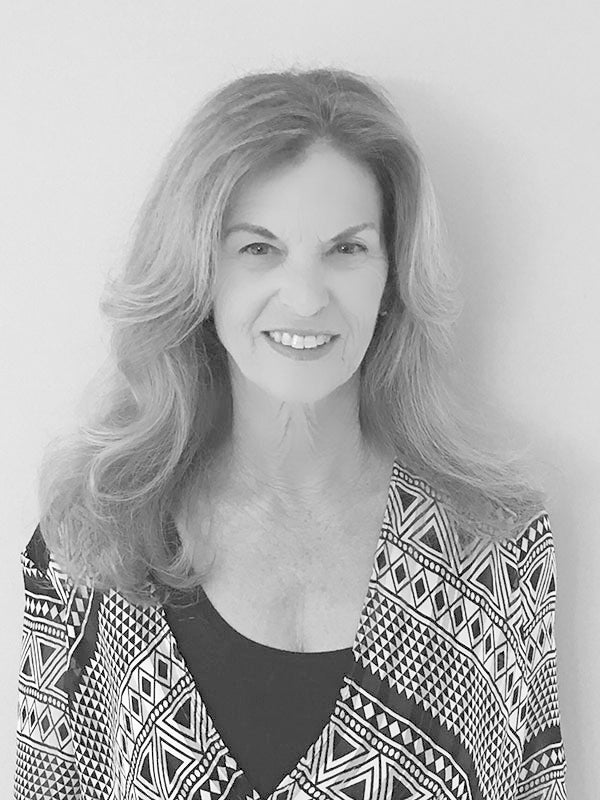 Janis Veller spends most of the day visiting design clients around South Florida, but after dark she slips into the quiet of the Kravet showroom in the Design Center of the Americas (DCOTA) to plot. "Kravet is kind enough to give me the keys, so I go in there at night and scheme for my clients," she said. "I select fabrics, wallcoverings and decorative items for their projects; I try to fill in all aspects of a project."
The bustle of the showroom during business hours can be a distraction, so these nocturnal design sessions with pattern and color happen three times a week, and once on weekends, when Veller pulls options and combinations for designers who rely on her deep product knowledge. "We have so many competitors out there that the only thing that separates me from someone else is being able to develop designers' projects with them," she said.
Often the finished presentations will be hand-delivered, "because I want to see the reaction to what I picked out and make sure I'm on target with the selections as well as color," Veller said. "I don't want to just send a presentation in the mail—that's not who I am—it needs to be personal, so the designer knows I care about them and their project."
Veller has distinguished herself as a trusted ally to busy designers throughout her 42-year career in the industry. Her superpower might not have explosive punch, but it is essential: an elevated sense of observation. "I can look at a designer and know their exact mood or their level of stress, which dictates if this is the right time to speak with them." That ability applies to her product scheming: knowing just what to suggest and how to complement a designer's vision, and on a deadline. "I have to know my products, and I have to know very quickly what's going to work in their projects, because they're not going to sit there and wait for an hour," she said.
If an interior designer is having difficulty pinning down their clients' likes, or if there's lingering uncertainty over a piece, Veller has invited both client and homeowner to spend time in the showroom, sit on the furniture, see and touch the fabric, have the homeowner get to know it all more personally. "Designers are really good at what they do, but sometimes they could use an assistant to tag-team with," she said. "They can be hesitant sometimes to sell expensive products, which I understand. I can help move their client into other options by offering what coordinates best for a project, which sometimes is more expensive than what was planned."
While interior designers regularly ask their agents for product suggestions, they don't always keep such close confidences. (Or friendships. The week this interview took place, Veller was heading to a client's baby shower.) "I become like another assistant to them. Sometimes designers don't have anyone to feed off of," she said. Serving as confidant or associate, Veller is all in, save for the overstepping. A male designer client once enlisted her to balance out a meeting with a husband-and-wife client. "Sometimes the woman likes the woman more; the man likes the man more," she said. "We were able to close a deal where the couple bought the furniture and fabric. The wife came up to me and said, 'You have no idea how you really helped me. I was losing sleep with how our house would turn out.' That little comment she made is very satisfying and is why I love what I do."
Blake Haase Outside Sales Representative Rogers & Goffigon, New York Nominating Firm: SheltonMindel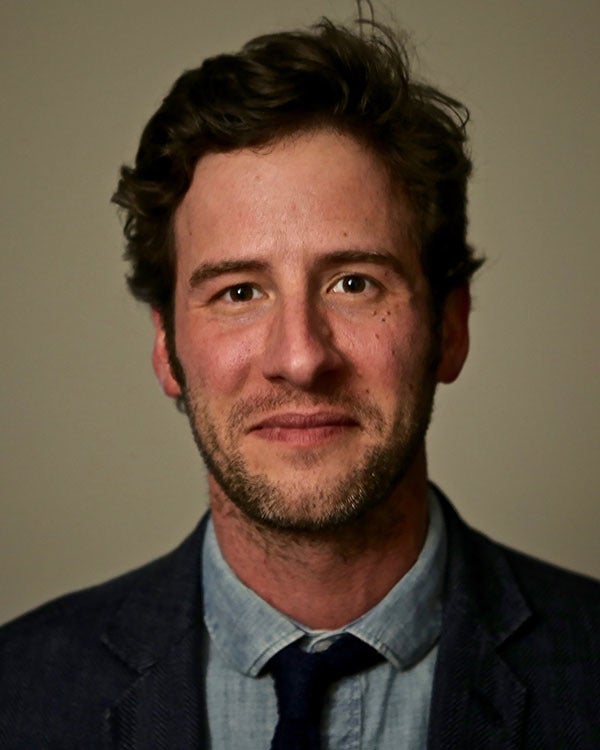 Most design interns are just happy to land a coveted spot in an interior design studio. Blake Haase was fortunate to experience the gig at a legendary firm, Jed Johnson Associates. Johnson, the noted decorator and partner of Andy Warhol, passed unexpectedly in 1996, and his twin brother, Jay, had taken the helm. Joining Jay Johnson and the team immersed Haase into an extraordinary world. It didn't hurt that he had a background in fine art and was a painter himself. He stayed for eight years, and eventually joined colleague Buzz Kelly, to help him open his own firm.
Haase is the ultimate insider. Intimately familiar with "the other side," in showroom parlance, Haase's it-takes-one-to-know-one bona fides are delivered with Clark Kent–like humility. "In a fabric presentation, I will let designers know my background very briefly," he said, "but enough so they can say, 'He knows where we're coming from. He's been there. He's worked for huge names for a long time. He gets it.'"
Haase's design pedigree has been invaluable: He can relate to designers as clients, creatives and businesspeople. It forges a unique, solutions-based camaraderie. "I know what it's like to not have that fabric, I know what it's like to have your install in two days, and more importantly, I know what it's like to have the end user screaming down your throat. I'd like to think that I'm here to come to the rescue,  but Rogers & Goffigon is coming to the rescue."
Sales is perhaps the most personality-driven of all professions (next to being a cast member on The Bachelor). "Being friendly and social and out there is a part of the role, and I enjoy it," Haase said. "You want to make every client feel important and that you're taking care of them. And you never bring attitude to a client relationship." Being headquartered at the Rogers & Goffigon showroom means constant client interaction, engaging with designers at every level, from browsing to serious orders. The D & D Building has its own rhythm; it behaves like a society of familiar faces and we-go-way-back stories.
A daily showroom presence also means Haase can cultivate associations with junior designers. "Often they'll land with a big firm and become my new contact at the firm. I feel it pays to maintain these relationships with decorators of all ages and levels of experience," he said.
As a liaison for the company, Haase details his role as "getting Rogers & Goffigon fabrics into the hands and minds of designers." Fabric presentations are an ideal way to do that, but not every firm invites them. How can he engage designers who don't encourage appointments? "To be seen as an extension of their firm," he said. "If they're not going to see me for a presentation, I say, 'Use me to shop. Take my experience as a designer all those years and take advantage of me. Don't make the trip up here if you don't have to, because you have the confidence that I'm going to be able to pull for you what you would pull if you were here.' So I am dropping things off. I'm trying to help them scheme—it goes a long way when they have the confidence in me, and the relationship."
Haase also points out that not every designer has room for memos. Literally.  
"Many designers, including the up- and-coming ones, are relocating to their apartments or shared work spaces. They don't have space in these smaller offices for libraries and large-scale presentations.  Sometimes, you can't rely on the traditional role of an outside sales representative," he said.
Rogers & Goffigon founders John Flynn and James Gould established their company in 1988, and the collection is known for silks and linens with European heritage. The house does not release timed collections every season. Instead, the principals debut new fabrics as they are ready. This makes the collection distinct, in style and presentation. "It's not a story that can be easily told," said Haase of the line. "My role is to take this grouping of fabrics that don't necessarily have a common denominator and make it interesting for the designer when I'm there to present. That's a challenge I look forward to. It's telling a unique story."
A part of that narrative is a chic first impression. When he is out visiting designers, Haase does not arrive with samples stuffed into rolling luggage; rather, a black Longchamp bag with brown leather is the carrier of choice. It's an elegant R&G calling card—along with a jackets-and-ties dress code and handwritten notes over emails tradition established long ago by Flynn and Gould.
"Jack and Jamie are such dapper guys," said Haase. "They are such cool, inspiring personalities and well-respected ones, too. I think that, personally, gives me a lot of confidence. I'm very proud to say I've worked for the likes of Jed Johnson Associates, Buzz Kelly Interiors and Rogers & Goffigon; they're similar in so many ways. They're established, smaller firms and they've really made their mark in the industry over the years, and I remember that every time I go out in the field."
Richard Bettinger Outside Sales Representative David Sutherland, Dallas Nominating Firm: Jan Showers & Associates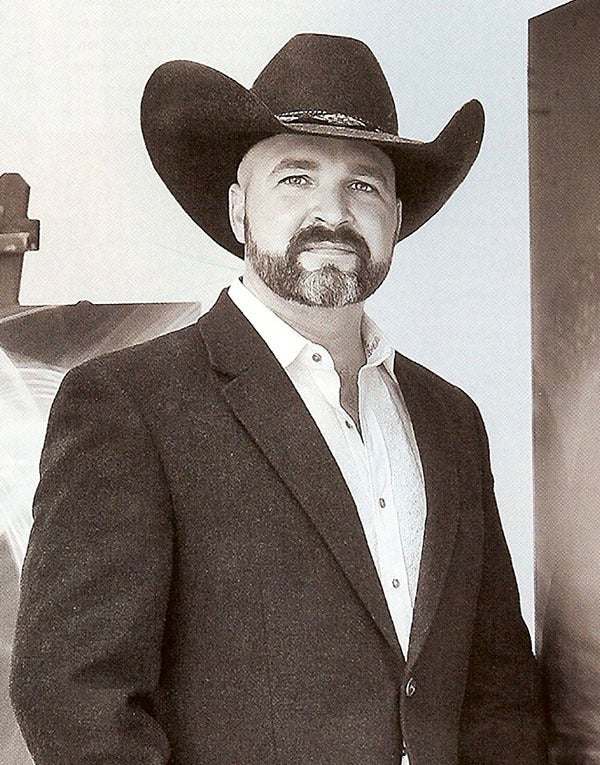 Without a hint of Hallmark sprinkles or platitude, some people were meant for this business. Richard Bettinger is one example. "I'm so passionate about what we represent, and I love to make people happy, and that's why it works well as a salesperson for me, because it's such an accomplishment when I can present something that works out, in the end, for their project," he said. (It is also worth noting that his puppy, a Chihuahua named Coco, often accompanies him to designer visits. She is frequently asked after on calls.)
Bettinger has been with David Sutherland going on 24 years, working in nearly every capacity including inside sales and as showroom manager. He is also an artist whose original photography and wallcoverings, via Bettinger Studio, are represented by David Sutherland. He can see the design from every angle. "It's the whole process leading up to the sale and the actual sale, and then the follow-up after things are delivered, if there are any imperfections or if there's any shipping damage. Some orders take up to a year, he said. "But the pieces are so special and so unique and high-quality that that's just what it takes to make it happen."
With the vast array of categories offered by Sutherland, Bettinger has an astounding number of products—furniture, lighting, rugs and accessories—in his repertoire of lines he represents. "We rep the largest number of furniture, fabric and lighting manufacturers around the country—the most exquisite pieces of furniture and textiles," he said. Lead times are critical and some designers need to complete projects in six weeks, which means he is developing spaces with clients in real time, as ideas form. "I tell clients, 'I am like your design assistant but in the showroom.' They'll call up to say, 'We're working on this hotel project in Hawaii. We need blues and neutrals and pale greens. Can you bring me whatever you can?' So I go through all our lines, pull upholstery drapery, fabrics and wallcoverings that fit their color direction. Sometimes they send concept photos or they'll say, 'We need blue but we don't know what blue yet.' Think of how many blues we have in the showroom," he said.
It's not enough to know items in a catalog. Bettinger is personally interested in craft and construction, and visits manufacturers' studios. "I love to see how things are made; it helps me be more enthusiastic when I'm presenting to a client when I know what it took to carve the leg of that chair or cast the glass. When I am not seeing clients, that's a lot of what I'm doing behind the scenes, learning from the manufacturer," he said.
He also doesn't want clients to be "limited by what they see in catalogs. I would emphasize that these companies are also amazing resources to create the designer's own vision—most are open to taking concepts from the designer and making them happen, whether it's a custom dining table or a custom pattern on a fabric."
Asked how he encourages clients to take risks or try something new, Bettinger said installation shots are useful, as is social media—it could be something he's posted or found. "What we're trying to do is inspire designers to think or see a different way. Instead of 'Here's this fabric; you need to use this one,' it's more about inspiring them and letting them run with the idea, because we're not selling cars," he said. Another advantage to the digital age is instant access. Bettinger mentions that he Skypes with makers and manufacturers and shares videos with clients to share behind-the-scenes views as pieces are being made.
For Bettinger, potential problems actually pose new opportunities. "I think a key relationship development time is when there is an issue, when things don't come in perfectly," he said. "Five-star service is our goal, and so is taking care of the client after the sale. If there's an issue, we will deal with it efficiently and show that we sincerely care about taking care of problems. It's not just about selling pretty things. It's about taking care of the client."