Kneedler Fauchère, which represents a number of luxury textile and furnishing collections, is now serving as home to the New York–based Zak+Fox in Southern California, Las Vegas and Arizona.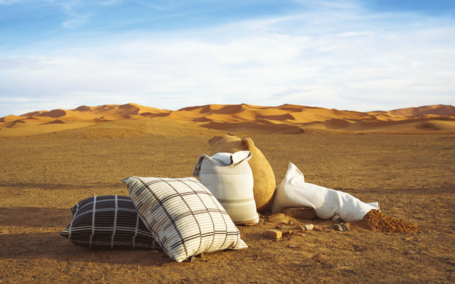 "Like many in our industry, we've been fans of Zak [Profera]'s textiles for quite some time," says Kneedler Fauchère senior vice president Gina DeWitt. "There's an authenticity you immediately feel when you encounter his collections. We feel Zak's fresh vision brings something unique to the marketplace."
Kneedler Fauchère will celebrate the new representation with a party on March 22 during WESTWEEK 2017 at its Pacific Design Center showroom. Profera, Zak+Fox's founder, will launch his latest collection, named Timbuktu, inspired by West African textiles, Moorish motifs and contemporary design.
"I'm excited to be in good company with lines like Pierre Frey and Dedar; these are textile powerhouses that have maintained a very distinct and clear point of view and aesthetic as they have grown throughout the years," says Profera. "Kneedler Fauchère has the right team and tools in place to help us expand and realize my vision for Zak+Fox."