The limited-edition COxZH collection, a collaboration between Zaha Hadid Design and British luxury shoes and accessories brand Charlotte Olympia, debuted at Christie's London in late November. A reimagining of an iconic Charlotte Olympia platform wedge and clutch, the capsule collection echoes the late architect's neofuturistic design essentiality.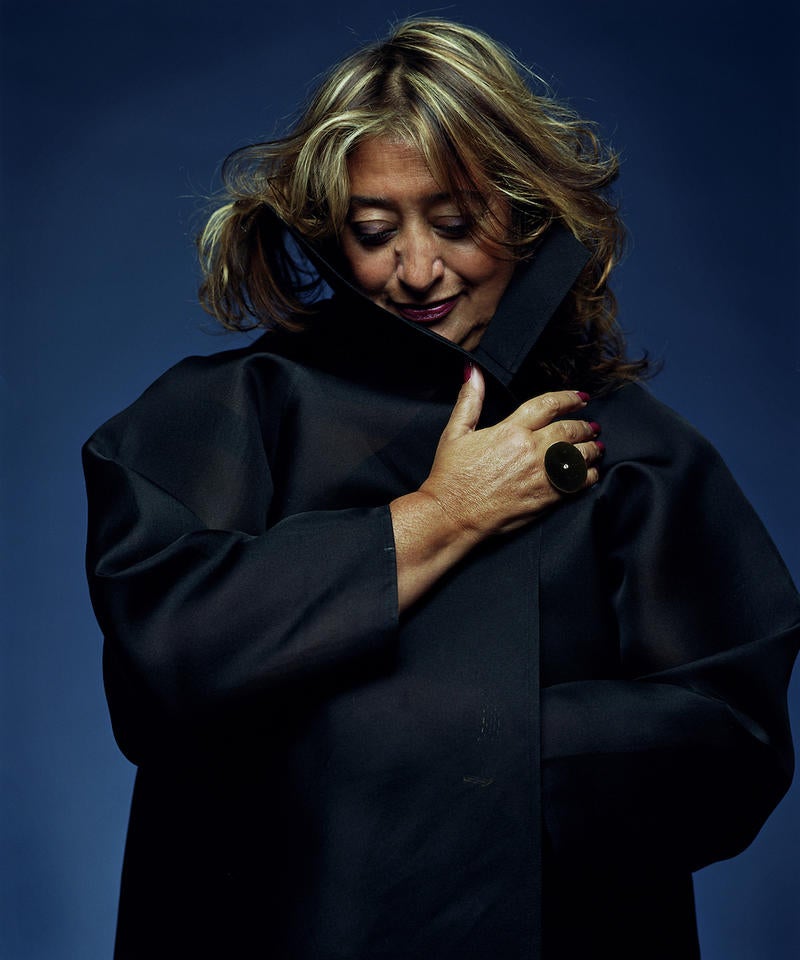 Talks of collaboration began in 2015, when Iraq-born British architect Zaha Hadid first met Charlotte Olympia Dellal, founder and creative director of the eponymous accessories brand. After the architect's sudden death the following year, Charlotte Olympia worked with Zaha Hadid Design to meticulously craft Hadid's original designs in tribute.
"Zaha Hadid was a phenomenal person to have known, and her work and aesthetic are constant sources of inspiration for me," says Dellal. "It was an honor and privilege to have worked with her and to continue working with her fantastic team on this dream collaboration."
The two-piece collection captures the visionary's signature sculptural designs. Transparent Perspex and rose gold metal translate Hadid's complex, fluid ethos in the limited-edition platform heel ($2,295) and clutch ($3,795).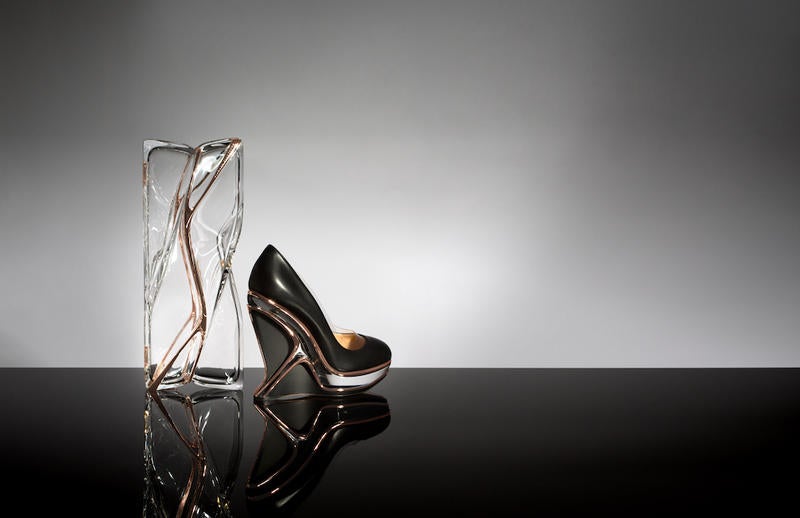 "We are always delighted to collaborate with those who share our passion for bold design and pristine craftsmanship," says Maha Kutay, director of Zaha Hadid Design. "Charlotte Olympia and her team have masterfully translated our ideas into reality in two fantastic pieces of superb quality."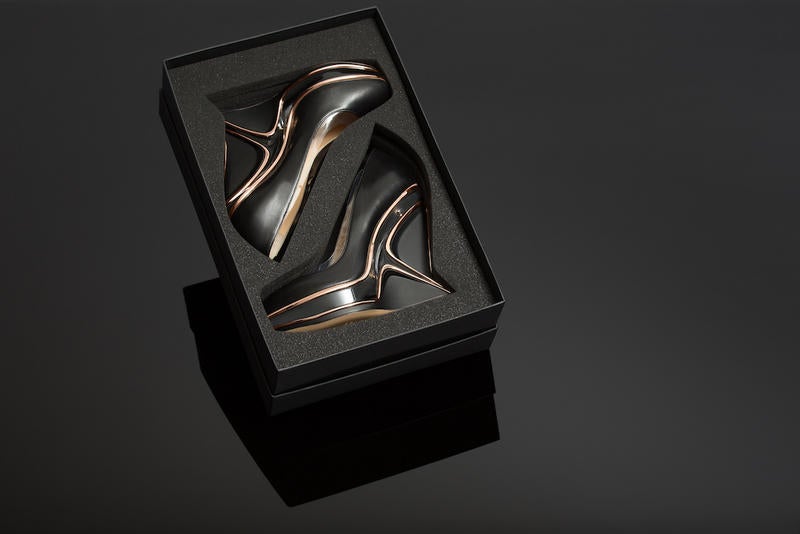 Now available for pre-order, the COxZH collection is expected to be available mid-January exclusively in Charlotte Olympia retail stores and online. The line is the latest Zaha Hadid project to debut since the legendary architect's sudden death, following a spotlighting tome and kitchen island collaboration with Boffi.