In an era when Dolce & Gabbana makes refrigerators, we can all collectively stop pretending to be surprised at crossovers between fashion and interior design—the two disciplines are only getting cozier. Still, the recent announcement of a collab between venerable fabric house Schumacher and vibey L.A. label Libertine raised some eyebrows.
Libertine, founded in the early aughts by Johnson Hartig, made its name with an iconoclastic, postmodern look—vintage designs, applied crystals, kitsch, punk and joy all smashed together enthusiastically. How exactly would that aesthetic work for a 130-year-old institution?
As it turns out, quite well. And after chatting with Hartig for five minutes, it makes a lot of sense. Here, he tells Business of Home about his surprising design roots, what patterns sell, and why this is only the beginning.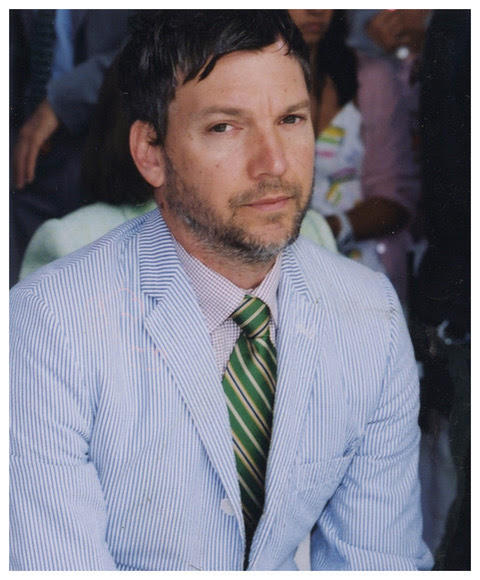 Word on the street is that before you got into fashion, you worked in interior design?
I worked for Suzanne Rheinstein from Hollyhock.
When was that?
That was in maybe '93, and I only worked three months before Suzanne fired me.
Suzanne and Joe Nye. Do you remember Joe Nye?
Of course
They took me aside and said, "You're a big fish for our little pond and you should go to New York and knock them dead." So it was short-lived. But I've been friends with Suzanne since then and used to babysit her daughter Kate when she was a kid, so it goes back a long way.
You're obviously mostly known for fashion, but what have been some of your experiences with the world of interior design over the years?
Decorating was always something that I was very interested in and kind of taught myself. I would go to flea markets every weekend and buy junk—and I continue to do so in every foreign city I'm in. It's just something that I really adore. I think that the psychology of decorating, the psychology of one's home is completely fascinating. … It's not dissimilar from fashion in many respects, I think. I feel like if one is an adept fashion designer, they're probably a very adept decorator too.
Do you have a lot of friends in the design world?
I'm friends with more interior decorators than I am with fashion designers. I'm very good friends with Peter Dunham and Kelly Wearstler, and of course Suzanne Rheinstein and Kate Rheinstein Brodsky ... who I always say is going to be my decorator someday because I think she has such fantastic style.
I find decorating much more gentle and kind than the fashion world.
Johnson Hartig
You're friends with all the L.A. design royalty.
Maybe this is because I'm more of a bystander, but in many ways, I find decorating much more gentle and kind than the fashion world. There's not this constant deadline like there is in fashion. You're not always running against the clock and on this cycle that's never-ending.
Tell me about how the Schumacher collaboration came around. Has this always been something you wanted to do, or was it more of a spur-of-the-moment thing?
It was always something that I wanted to do. Dara Caponigro, the creative director at Schumacher, included me in a book she did a couple of years ago called The Authentics. When she was [shooting my home], I mentioned, "Hey, let's do some fabric." A year later she called and said, "We want to do something with you."
Do you approach textile design differently having been in fashion for so long?
I don't think I brought something from fashion design specifically, that just happens to be the arena in which I designed. But my house has been published probably 20 times in everywhere from Paris Vogue to The World of Interiors, so I think it's just living a really creative life and being interested in all aspects of design. It's also being interested in different cultures and traveling extensively to check out what's going on in other places. ... I love mixing. And I love an element of surprise when one walks into a house. So I think I bring a really open mind and creative spirit.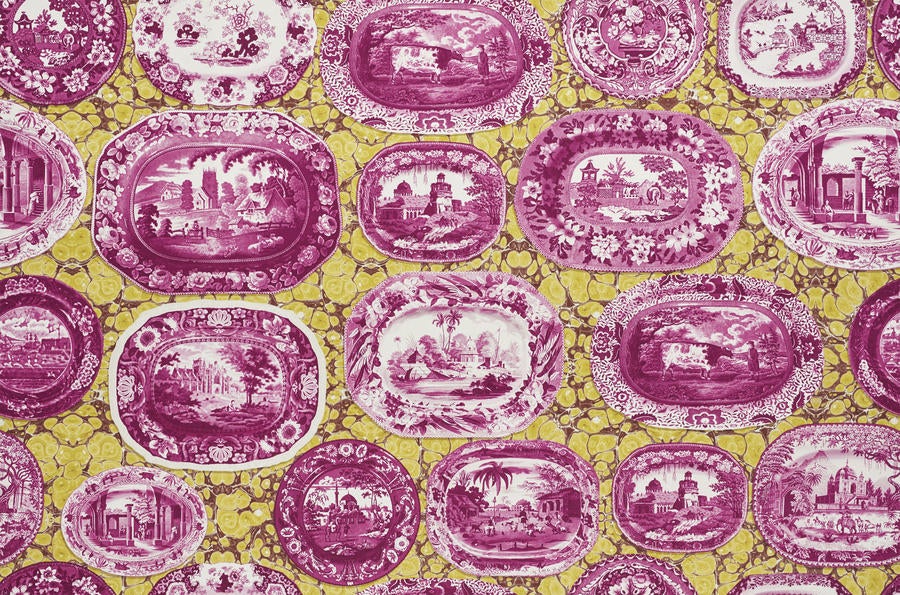 Was there anything about the process of designing for the home design world that surprised you?
[Schumacher] really gave me free rein, but they said that the more sedate, littler prints would probably sell bigger than the wild. But I don't know. I think we're going to be surprised. People will use the wild, big ones, because I was very conscientious about making them livable but exciting at the same time.
Is that true with your clothes too?
I think about that a lot while I'm designing—that this is something that a woman could have for 50 years, and I want her to feel as excited about wearing it 30 years from now as she is today. I have this very wild streak, but I also have an incredibly pragmatic, practical side. Honestly, I think that's why Libertine has been a success for the last 18 years. I'm a Libra, so I think I'm just kind of balanced.
Do you follow the fabric houses and the interior design world? Or do you mostly follow fashion?
I don't follow fashion at all. I haven't lifted a fashion magazine for 15 years probably, unless I'm in it. Being in the industry has taken all the charm, mystery and intrigue about fashion from me; I just see it as a lot of work now. Decorating, I do [follow]. I subscribe to The World of Interiors and I love Hamish Bowles, Vogue Living. I follow decorating more than fashion, for sure.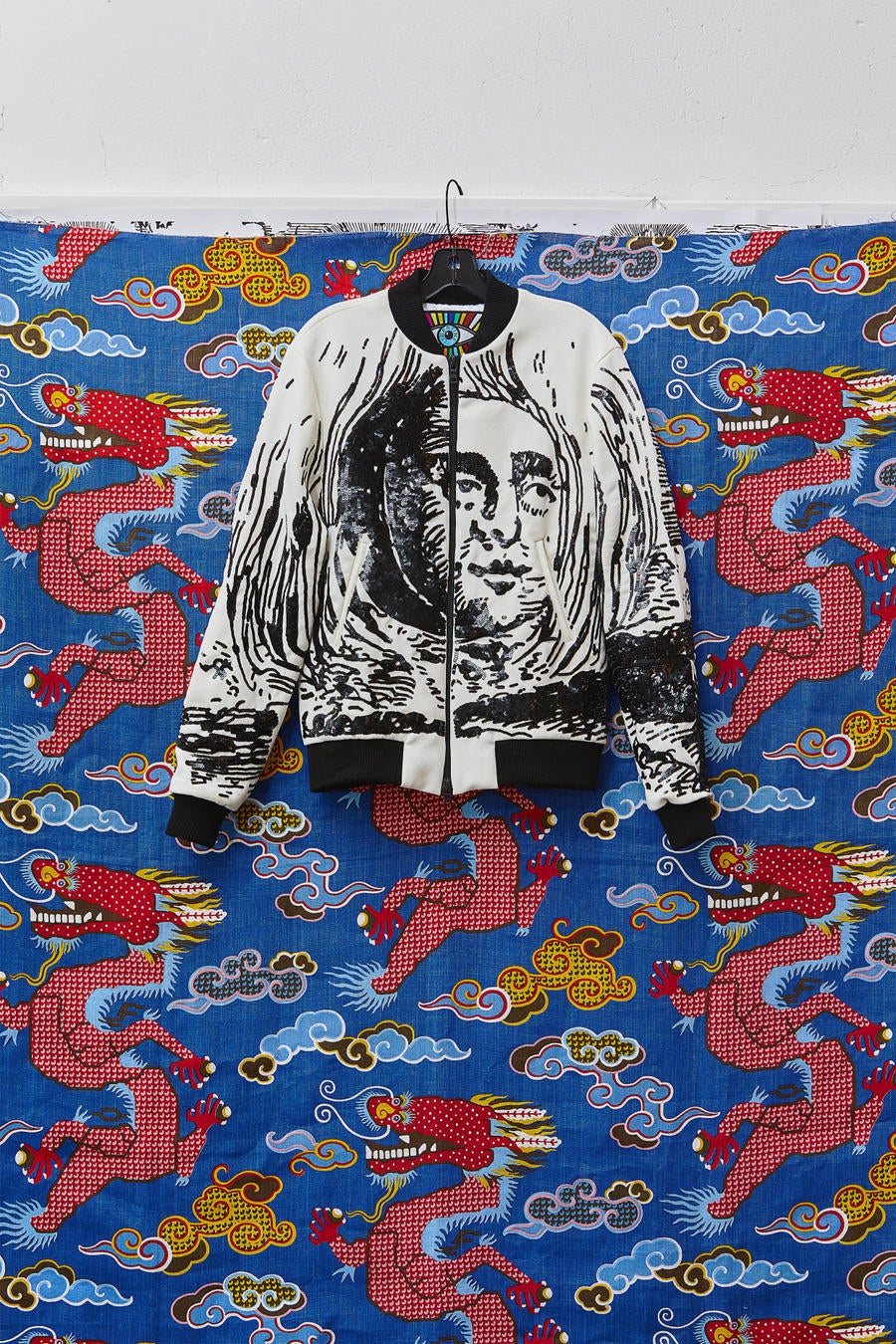 Are there other designers or brands that you find yourself particularly drawn to?
I love Alidad in London. I love Islamic architecture passionately, and he just does that aesthetic so divinely. I love Billy Baldwin. I love David Hicks. I love what Ashley Hicks is doing. There's a ton of people that I like.
Do you think Libertine and Schumacher would have collaborated 15 years ago, or is this more of the moment?
I don't know. I think Instagram has us all commingling a lot more than we probably should be. But I think that in this circumstance it's me, you know? It's not like decorating is that foreign to me, it's something I'm passionate about. This just seems really natural—and, you know, decorating may be my next incarnation, I have no idea. I have all kinds of fantasies about things I want to do, and I think this is just the beginning, that there's a whole world waiting for me with home. I remember Kelly Wearstler coming to the Libertine studio one day and saying, "You should have, like, 50 licensing deals."
So you could see this as being in gateway into a lot of different home products?
One hundred percent. It is, for sure.
Homepage photo: Yoshihiro Makino