At last year's Hospitality Design expo in Las Vegas, designer Alienor Guilhem of Montreal-based firm Chapi Chapo arrived early. She wasn't there to get the lay of the land, or hit the blackjack tables—she was there to design a hotel room, and she had 24 hours to do it. Guilhem was there for The Box.
In an age when the market for conferences is getting crowded, there's a push for more experience-oriented programming—the catchier the better. And what's more catchy than a frantic design competition? Last year, executives from Hilton collaborated with the team at Hospitality Design (the publication that puts on HD Expo) to debut The Box Challenge, a 24-hour contest in which top hospitality designers vie to design a guest room. The winning presentation is built out in full and shown at the next year's expo.
It's a little bit HGTV and a little bit Iron Chef—all of the designers are required to incorporate the same suite of products from sponsors (LG, Kohler, Fabricut and others all contributed) into their rooms. After a whirlwind process, the results are judged by an expert panel, which this year includes Bobby Berk, Anthony Melchiorri and Daniel Wade.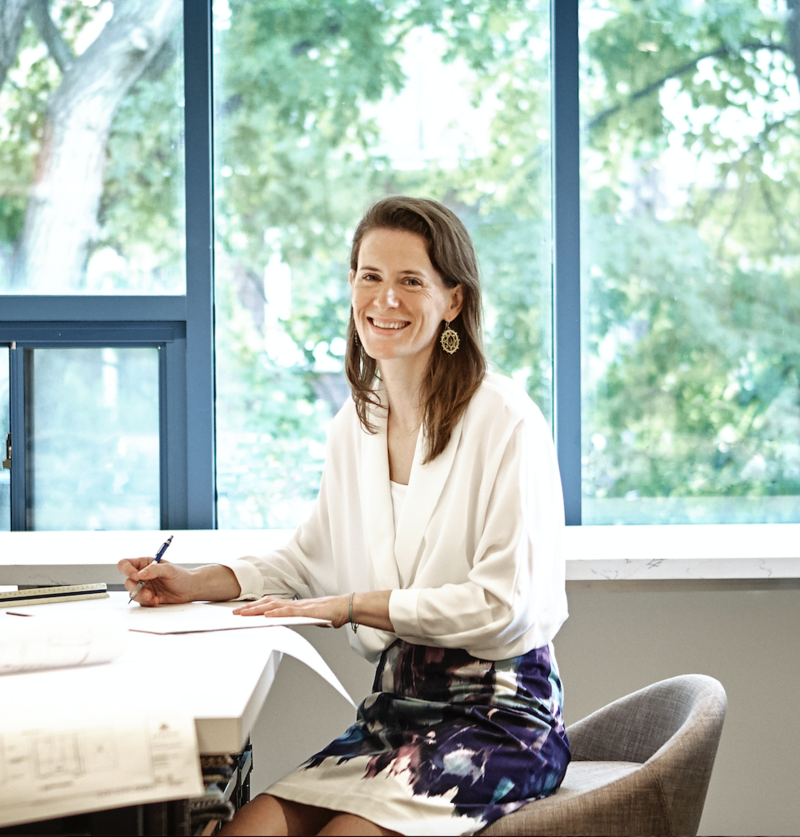 Guilhem's team won last year's competition. Though creating a design and presentation roughly a hundred times faster than normal is out of the ordinary, she says her edge came from something fairly run-of-the-mill: planning. She and her team had prepped ahead of the competition by doing a little digging into Hilton's history—in particular its glamorous mid-century hotels. Whether you're working slow or roadrunner fast, it pays to know your client.
Interestingly, one of the biggest takeaways for Guilhem didn't come from the design process, but from her co-competitors. During the presentation phase of the contest, everyone's in the same room, meaning everyone gets to see every proposal—a rare opportunity to check out the competition in action. "Seeing people in person that we're constantly in competition with for bids was really interesting. We got to understand their work process way better—and how they present things to clients" she says. Her biggest takeaway: "Building a really strong narrative is key, to be able to get people to dream is really important."
Stacy Shoemaker, the editor in chief of Hospitality Design says the young competition is already a hit. "The Box display was packed last year; people really loved Chapi Chapo's luxurious but thoughtful design," she says. "Plus, it's awesome to see how excited the designers who are participating this year are—the competition is starting!"
The HD Expo is held at the Mandalay Bay Convention Center in Las Vegas May 15–17. Tickets are available here.
Homepage photo: Chapi Chapo's winning design for last year's Box Challenge; courtesy of HD Expo