As public places around the world slowly reopen, the industry must grapple with what trade shows in the time of social distancing look like and what's in store for these once-packed events. In BOH's latest Community Discussion, editor in chief Kaitlin Petersen spoke with retail expert and BOH columnist Warren Shoulberg about how the trade show model may change in a post-pandemic world.
Watch the recorded conversation here, or read on to find out some of the top takeaways from Shoulberg—from who's feeling the impact of canceled trade shows and what the industry has learned from being put on pause to what to expect from the first round of shows scheduled for August.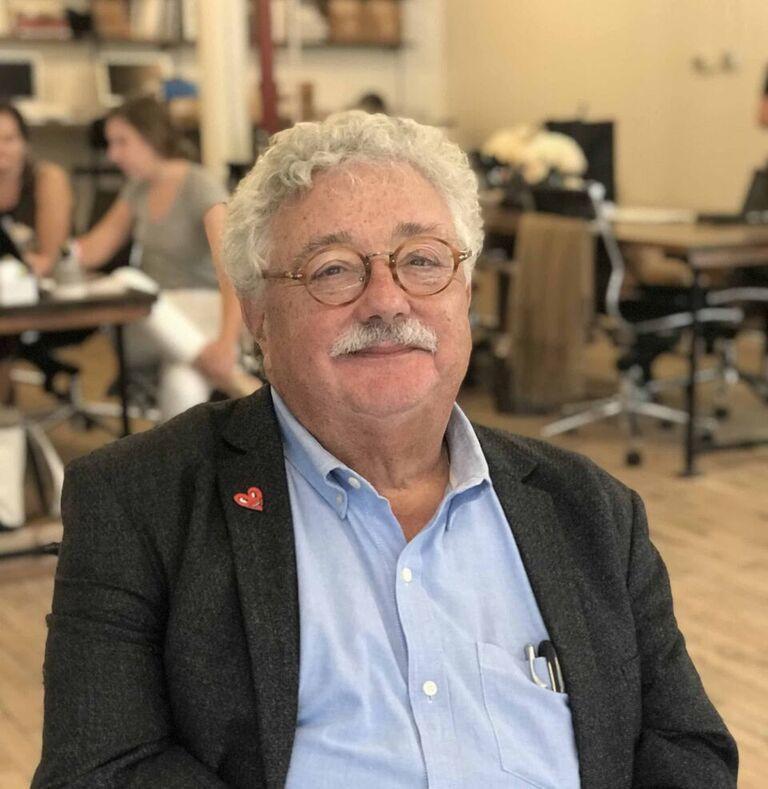 Courtesy of Business of Home
When the shows reopen, who can't afford to miss them?
According to Shoulberg, independent specialty stores are the most vulnerable right now—it'll be toughest for them to miss these shows, but also more difficult for many of them to muster the cash reserves to place orders after so many weeks closed for business. These are also the retailers that typically shop for holiday goods at summer markets (big-box stores, meanwhile, typically buy for the upcoming Christmas season in January), making these events all the more essential if retailers want to be ready for the season. "For smaller retailers, they've been uniformly closed. They're facing a lot of challenges—and sitting on a lot of merchandise that isn't super sellable right now," he said.
Stores are going to reopen, but are people going to be eager to shop?
"Initially, there will be some real apprehension in stores—especially malls," said Shoulberg. "People are still scared." Still, anecdotally, it seems that shoppers are especially interested in home goods; vendors he has spoken to say that business has been good for stores like Target, Walmart, Lowe's and The Home Depot, which remained open, with shoppers going in for essential items and taking the time to peruse (and purchase from) the housewares aisles. Shoulberg, who is based in Atlanta, recently went to the big shopping center to do some retail reconnaissance. Some of the main sticking points: It was more crowded than he expected it would be; about 60 percent of mallgoers were wearing masks; and an overwhelming number of people leaving the mall were carrying shopping bags. "It was a good sign, assuming there's not another spike [in coronavirus cases], that people will be ready to buy things," he noted.
Who's doing things right?
With all of the messaging and programming in reaction to the virus, who's doing it right? "[Digital maker marketplace] Faire has done a great job with messaging [and] providing information for retailers," said Shoulberg. He cautioned retailers to soften their focus, even if they really need to make the sale. "Now is the time to connect, not to sell. This is a time when businesses should be connecting with their customers. I've talked to a number of companies that haven't sold anything, but key executives are calling their customers and asking whether their customers are safe and healthy, whether they can do anything."
Bloomingdale's and RH both received high marks from Shoulberg, as well—the former for its email sales campaigns accompanied by messaging that reads, "If you're not in the mood for shopping now, here are some other resources that might interest you," which links to feel-good content like community service initiatives and activities for kids. In Georgia, Shoulberg was impressed with the way RH promoted the reopening of its Atlanta gallery via email, highlighting the steps that the company had taken to make the gallery a healthy and comfortable place for shoppers.
Do we really need trade shows?
Though Shoulberg touched on the digital marketplaces making a bid for market share in these conditions, aiming to bring procurement for retailers wholly online, he also stressed the value of in-person events—and the aspects that don't easily translate to a virtual experience. "Shows are really valuable," he said. "There are intangible things that cannot be replaced: Walking around the convention center and getting the big picture, looking at trends—that's impossible to duplicate online." Reuniting with industry friends—not to mention the serendipitous meetings in convention center aisles that can sometimes spark major innovations and collaborations—would also go by the wayside without markets to foster those connections. "Industries would lose a lot without [trade shows]. They would continue, but something would be lost."
Should we be optimistic about the future of trade shows?
In short—yes. Some of the first shows scheduled to take place in the home industry include the Atlanta Market on August 13 and the Las Vegas Market on August 30, both run by International Market Centers. Shoulberg suggested that both will be interesting test grounds for future fairs—the former with a more local audience that can drive in to attend; the latter much more based on attendee air travel. Looking ahead, he posited that markets planning major expansions may now put their plans on hold. He also suggested that the pandemic may cull the schedule of future shows. "The big shows will get bigger and stronger, and marginal shows will go away," he predicted. "But markets are here for the foreseeable future."
____________
Business of Home's Community Discussion is a weekly series of interactive Q&A events on Zoom for BOH Insiders. Hosted by editor in chief Kaitlin Petersen, the conversations explore how COVID-19 is impacting interior design and the home industry—and how designers and brands should respond.
BOH Insiders can tune in every Tuesday at 1:00 p.m. EST, or watch the recorded sessions here. (Not a BOH Insider? Learn more about our membership community here.)
Homepage image: Courtesy of AmericasMart