The Keynote Series at this season's High Point Market will introduce two speakers focusing on both interior design and retail. The first keynote, presented in partnership with the American Society of Interior Designers, will feature Robin Wilson, founder of Robin Wilson Home, discussing clean design and wellness, as well as business. Wilson is also the chief creative officer of the licensing division at her firm, which has generated more than $80 million in revenue from textiles and cabinetry since 2010.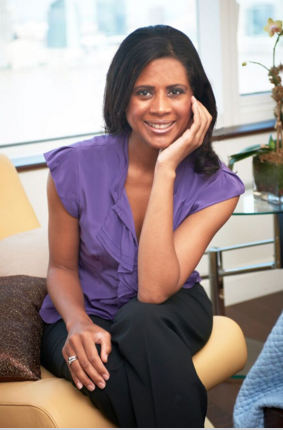 "In reviewing attendee feedback, we've learned that education is one of the top three reasons buyers come to High Point Market," says Tom Conley, president and CEO of the High Point Market Authority. "We strive to consistently provide our buyers with engaging programs that explore the essential components they need to enhance and elevate their businesses. This Keynote Series is an exciting opportunity for us to showcase relevant experts who have vital information to share with the home furnishings industry."
The second keynote will spotlight Andrew Leonard, Google strategist and marketing development manager. He'll share strategies for using digital tools to drive store traffic. 
Here are the details:
Keynote: "Design Disruption: How Wellness and Sustainability Is More Than a Trend"
Speaker: Robin Wilson, Founder of Robin Wilson Home
When: Saturday, April 22, from 12 p.m. to 1 p.m.
Where: High Point Theatre
Keynote: "Turn Web Traffic Into Foot Traffic: Google Shows How to Win the Moments That Win Customers"
Speaker: Andrew Leonard, Google Strategist and Marketing Development Manager
When: Saturday, April 22, from 3 p.m. to 4 p.m.
Where: High Point Theatre