Today, Wayfair announced that it was laying off 550 people, including 350 at its corporate headquarters in Boston. The figure represents about 3 percent of the venture-backed home furnishings e-commerce company's 17,000-employee workforce.
Amid what is turning out to be a bad stretch for both workers in the retail sector and tech startups that can't seem to make any money, Wayfair finds itself in the uncomfortable position of being at the crossroads of both industries. After reporting in November that it had greater-than-expected losses for its last quarter, Wayfair's valuation has been on a downward slope despite gains in its top-line revenue and other ordering benchmarks. Its stock has tumbled for much of the past year, from a 52-week high of nearly $174 a share in March 2019 to today's close of around $82—a drop of more than 50 percent in a period when the Dow Jones has been up over 17 percent.
The news comes at a turbulent time for once-hyped venture-backed disruptors. Last year saw disappointing public offerings from Uber and Lyft; this year, Casper lost nearly one-third of its value in just the first two weeks of trading. Another supposed "tech" darling, WeWork, never even made it to an IPO after its financial situation turned out to be much worse than anybody suspected.
The traditional retail world has also been rocked by layoffs and store closing announcements from a wide swath of the industry, including Macy's, Kohl's, Pier 1 and Kirkland's. Papyrus, the greeting card and stationery retailer, is shutting down completely.
In bad times, Wayfair finds itself in good company. In fact, by comparison, its struggles don't seem quite as dire. Though the company has never turned a profit, its revenues continue to climb—albeit at a slower pace now—and the company can point to various performance criteria that show it is getting closer to achieving financial success. Still, its recent pace of hiring was clearly too much, too fast and too haphazard.
"Through two years of aggressive expansion, we no doubt built some excess, inefficiency and even waste at times, in almost every area," chief executive Niraj Shah wrote in an email to employees that announced the layoffs, according to the Boston Globe. "On reflection this last period of investment went on too long, and we find ourselves at a place where we are, from an execution standpoint, investing in too many disparate areas, with an uneven quality and speed of execution." The newspaper also reported in grim detail how hundreds of employees had their digital connections shut down, then were gathered at the company's offices to be told they were no longer employed.
Wayfair has been trying to round out its positioning in a number of directions recently. The company opened its first store late last year, likely with the knowledge that it would need to open significantly more physical locations to remain competitive with other direct sellers that are going that route.
The company has also been rapidly building out its distribution center network—another example of playing catch-up with its competitors. Up until very recently, Wayfair depended on its suppliers to handle fulfillment; only in the past year or three has it pushed its in-house CastleGate fulfillment system. Though it has promoted CastleGate as a more efficient, faster and revenue-enhancing system, several vendors have said off the record that they have not experienced the improved results Wayfair promised.
In addition, Wayfair has continued its expansion into Europe, another significant investment that has yet to pay off. Taken all together, these represent major investments with no promises from management on when the company will turn the corner toward profitability. The next check-in for the company comes on February 28, when it reports fourth-quarter and full-year results. The likelihood that it's good news is slim.
____________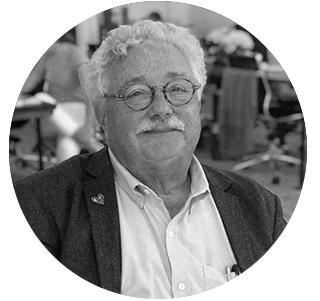 Warren Shoulberg is the former editor in chief for several leading B2B publications. He has been a guest lecturer at the Columbia University Graduate School of Business; received honors from the International Furnishings and Design Association and the Fashion Institute of Technology; and been cited by The Wall Street Journal, The New York Times, The Washington Post, CNN and other media as a leading industry expert. He was also a guest on the BOH podcast, and his Retail Watch columns offer deep industry insights on major markets and product categories.
Homepage image: Shutterstock.com